"This bike is the brainchild of Kirk Sharp. Kirk talked about this bike for almost four years before we actually built it. His plan was simple: JD Motor, Paughco single-loop frame, and four-speed transmission." —Jim Harper, August 2015.
Depending on who you ask, that "simple" task may or may not be as simple as builder Jim Harper describes. The frame—no problem. Four-speed Harley trannies—you can find one on Instagram with a few swipes of your thumb. A useable/runnable '26 JD engine? Good luck.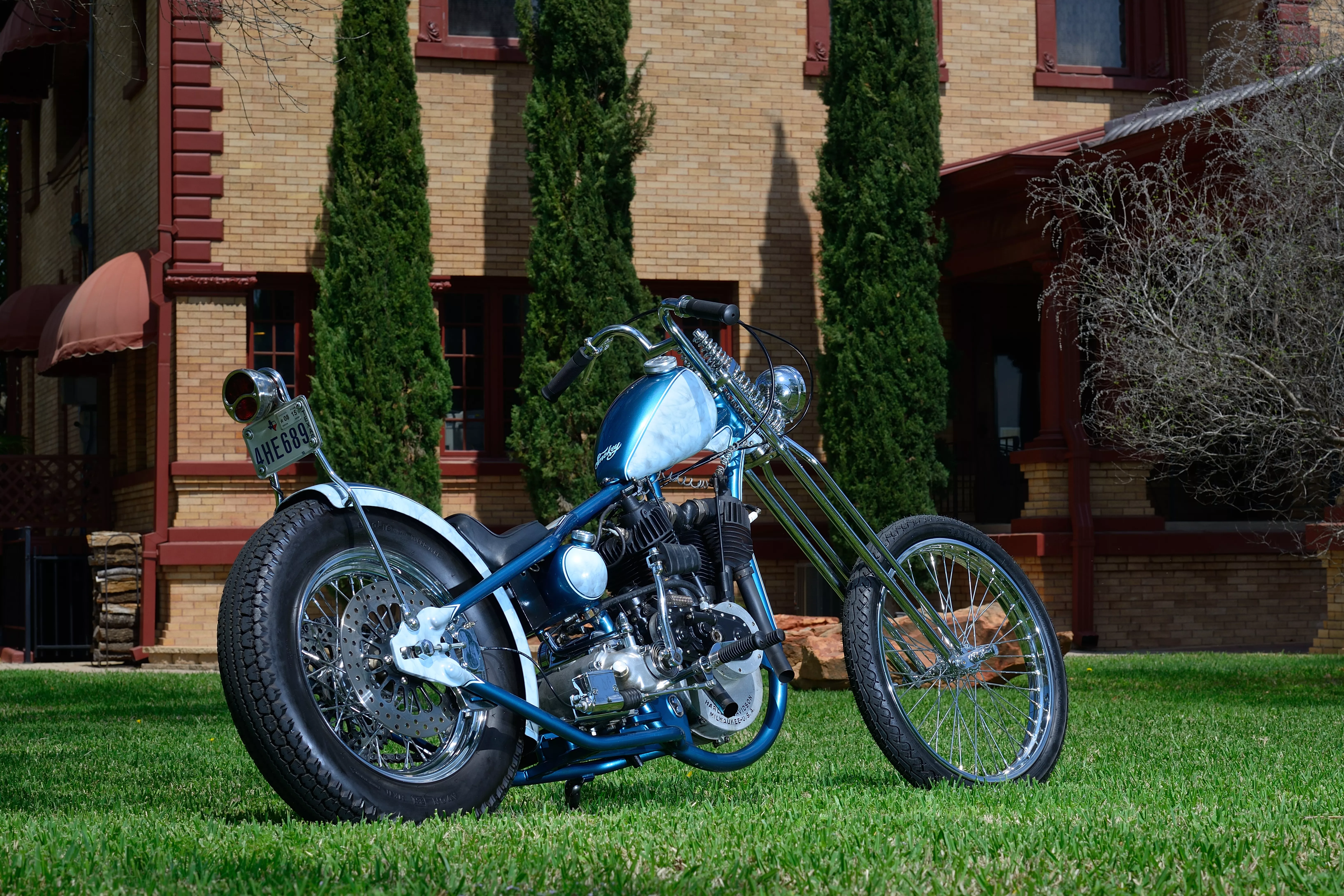 Well, as it turned out, "Kirk bought this motor off eBay," Harper says. It had been previously used to power a small aircraft. A local guy, John Newman, rebuilt the motor from the crankshaft up.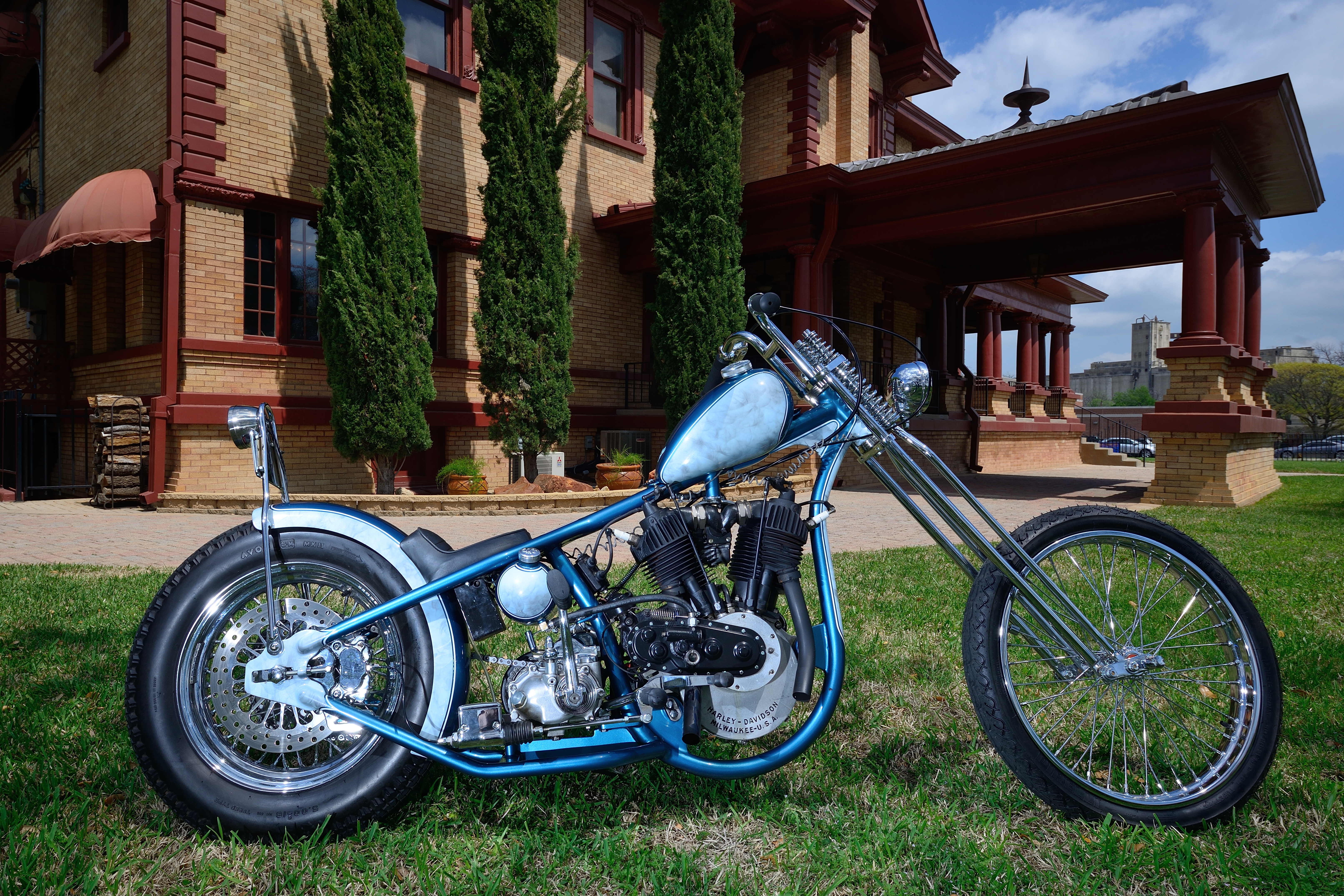 "The frame started life as the aforementioned Paughco single loop that is designed to use a 45-inch Harley Flathead motor and a Big Twin four-speed transmission," Newman says. "I obviously had to modify the frame to work with the JD, but it provided a nice base to start with. I had to replace the lower loop and motor mounts with custom-fabricated parts to accept the motor. I also added a little up and little more rake to accommodate the 8-inch-over Ness springer.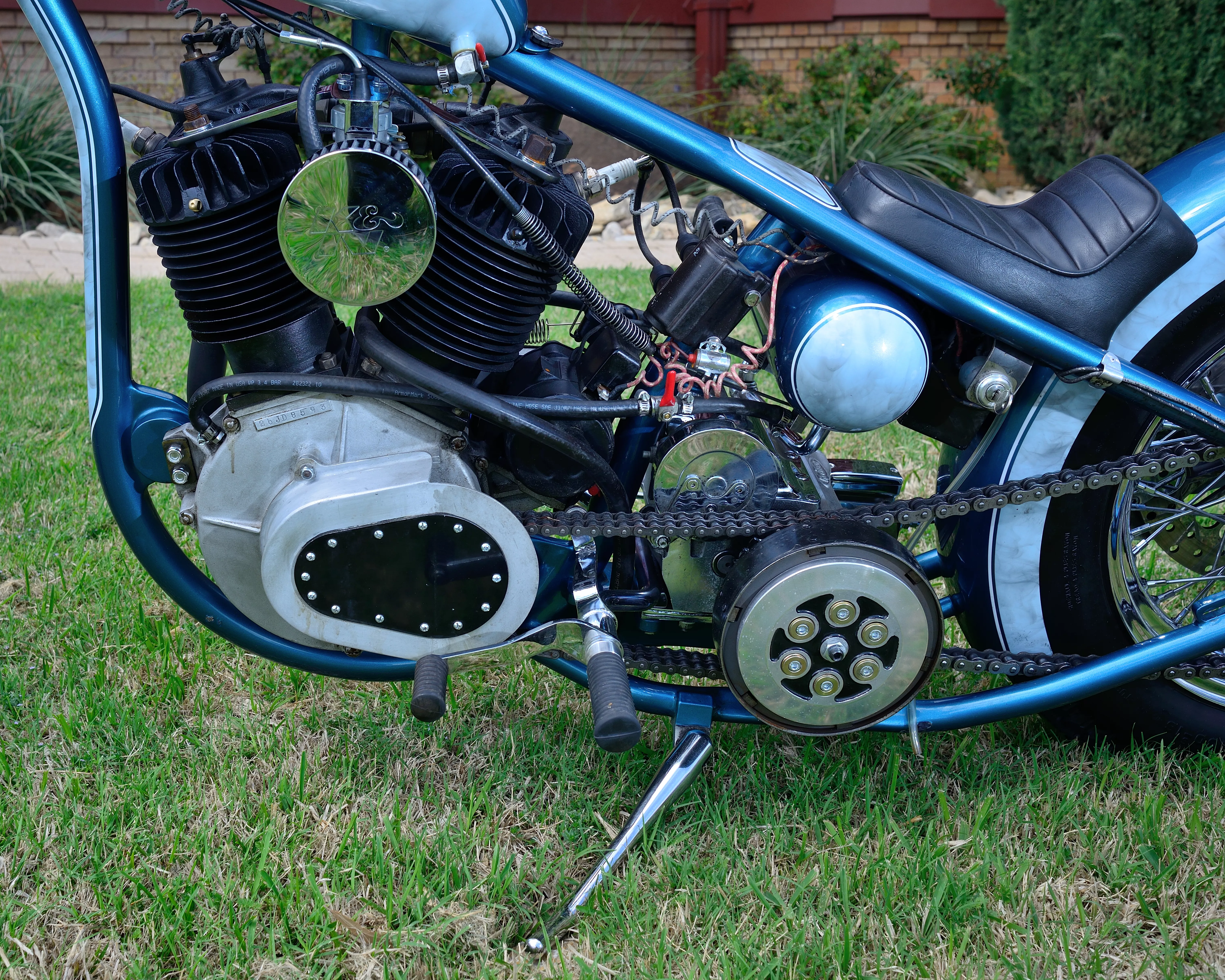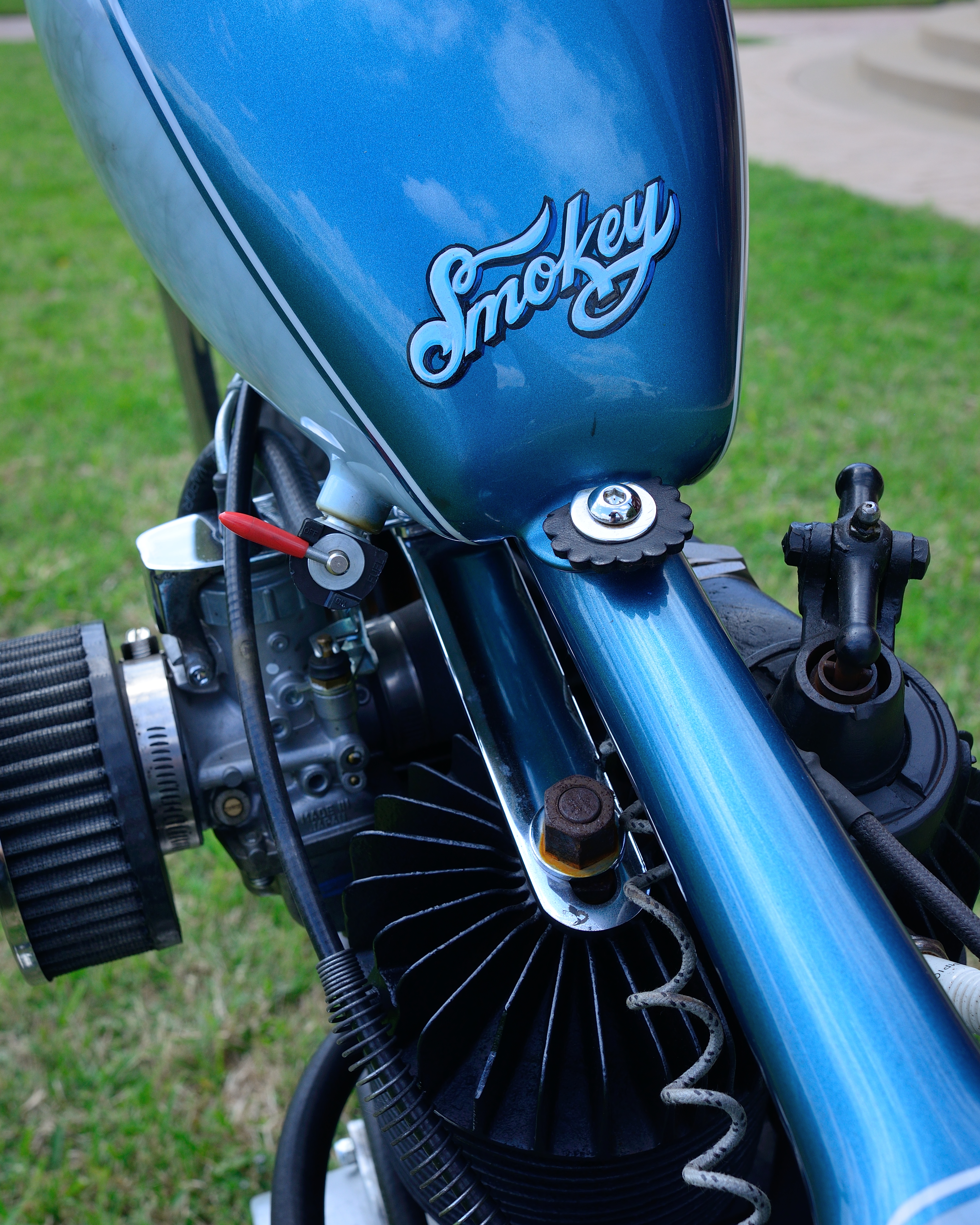 "This bike is all chopper: 21-inch spool front wheel, custom pullback bars, Wassell tank, round oil bag, tiny seat, custom sissy bar, and beautiful paint by Chemical Candy Customs.
"The 1926 JD motor is fascinating to watch run with its exposed rocker arms and unbelievably loud exhaust. The bike handles great and has a surprising amount of power. Kirk can wheelie this bike with ease. What a sight to see: that old gray-bearded dude pulling the front wheel on a chopper powered by such a vintage engine."
Indeed. While many (most?) would not hesitate a second to put a classic F-head twin back in its (stock) rightful home—Harper and Sharp are not most, obviously. They have balls and, more importantly, are not historical restorers. Besides, I think the 90-year-old 74-incher is much better suited in a chopped single-loop chassis than it is powering an old airplane!