The Wretched Hive is a pretty awesome name for anything. In this case, it's the call sign for a shop ran by two guys: Dave Polgreen in St. Paul, Minnesota, and Hot Bike tech guru Jeff Leighton in Orange, California. They live far apart, but they're close friends. Dave says, "I quit my corporate job about one and a half years ago to work on motorcycles full time, as it is my true passion and love in life. I mostly work on pre-1984 Harley-Davidsons, but I love many types of bikes."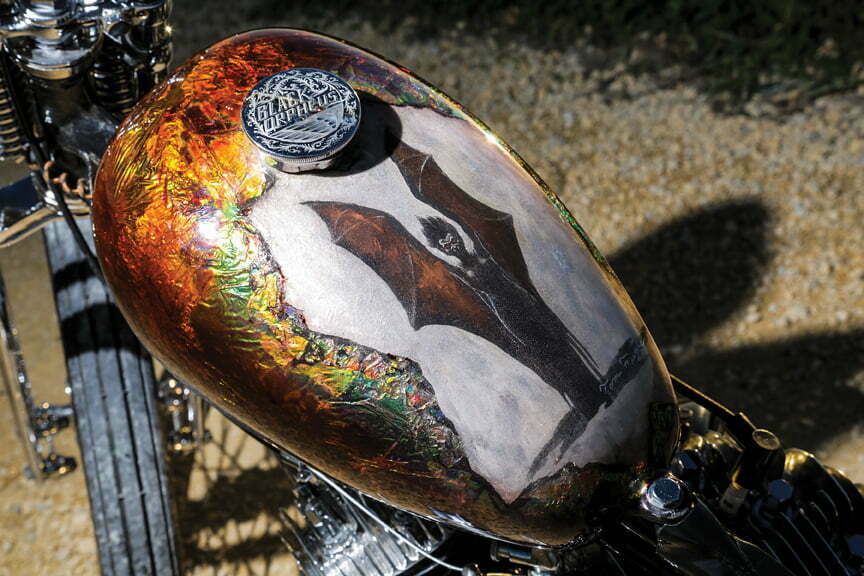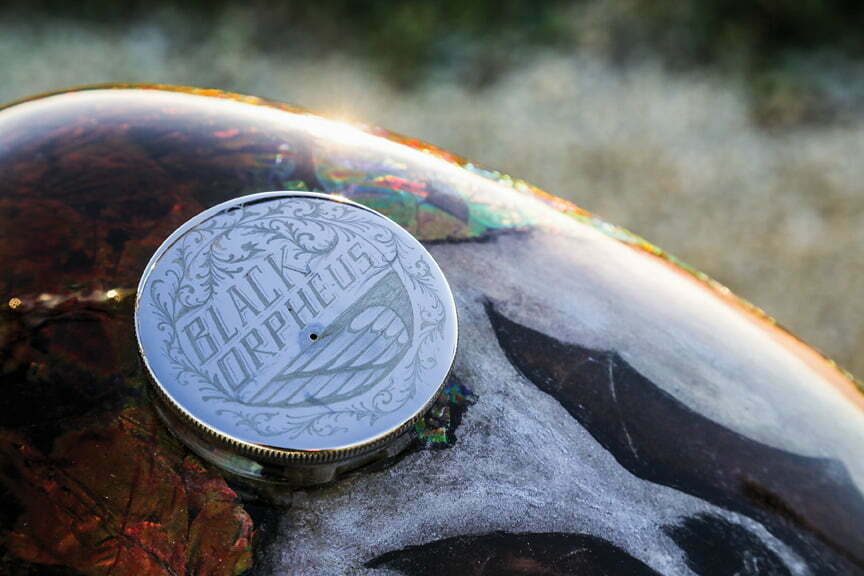 Here, we're talking about The Wretched Hive's '37 Big Twin Flathead, Black Orpheus. It was built as Dave's invited builder bike for Born-Free 5. He'd always wanted to build a Big Twin flathead and ended up buying the motor from Droopy, a legendary old-timer from the San Fernando Valley here in California. After that it went to Smokey in Long Beach, a well-known Flathead motor builder, for final construction.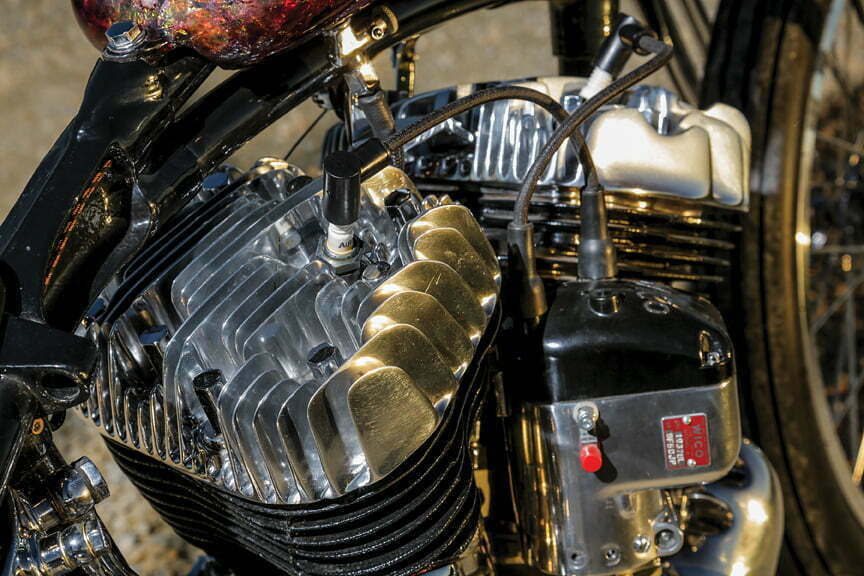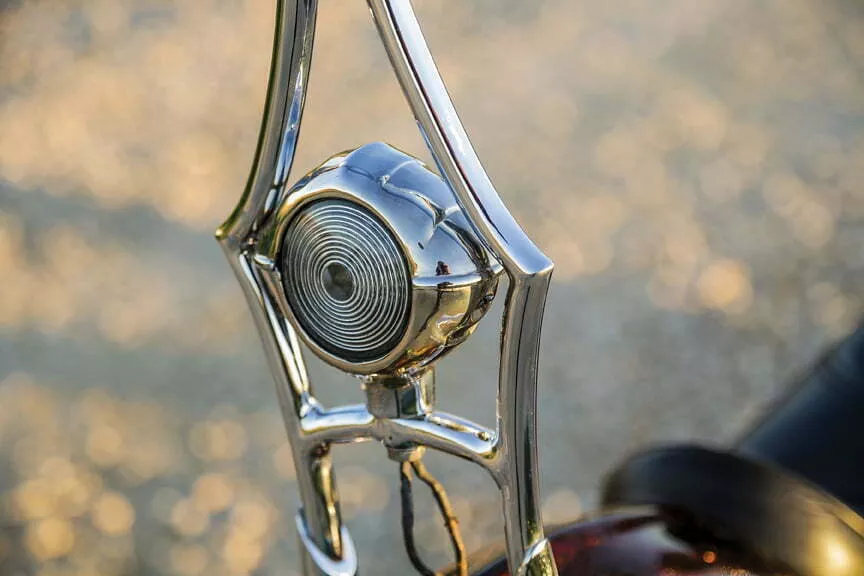 With motor in hand it was time for a rolling chassis. Creating that was a bit of a balancing act. "I wanted to do something relatively traditional but still heavily custom," Dave says. "So I went with a 1930s VL frame for the bike. I ended up raking the frame to aid high-speed stability and made a new stress tube and backbone for it."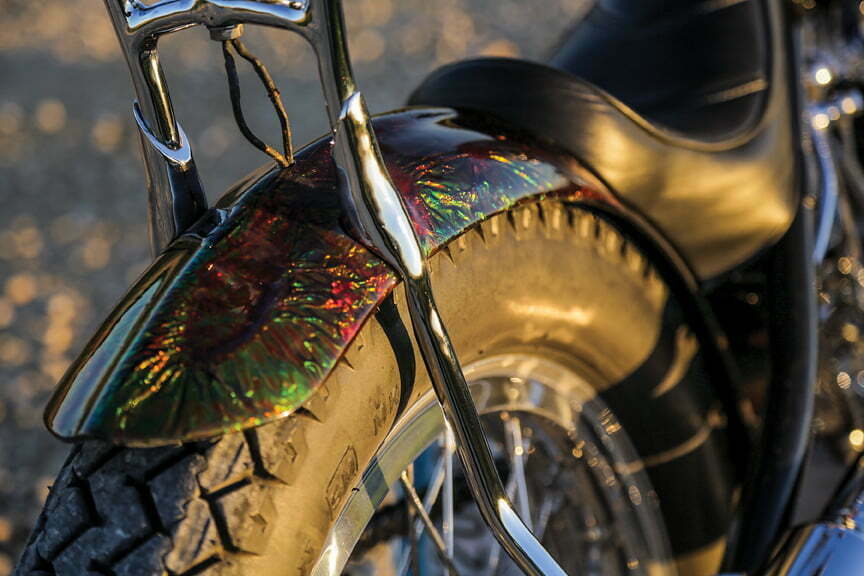 The front fork is a 1920s Peashooter springer that he extended 6 inches. These are just like regular springers but much skinnier and smaller. That's a lot of work, but Dave's a skilled fabricator, and it shows throughout the rest of this here bike. "Controls are all made by me, including the Lee-style brake pedal setup," he says. "I made the footpegs as tight to the motor as possible. I even frenched the left side peg as far into the primary cover as possible. The clutch arm goes through the inner primary, a trick I learned from LeBeef from Sweden. The oil tank is a narrowed and sectioned 1937 repop tank. The gas tank and fender were painted by legendary EFMC member Tom Fugle." Even the sissy bar is handmade. It took more than 20 pieces to make the sissy bar!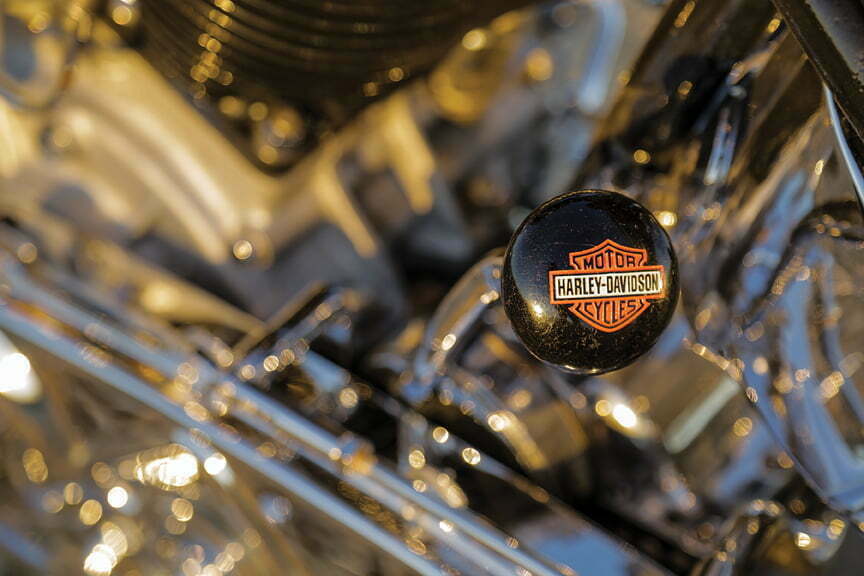 Most importantly, the bike is nice and fast and fun to ride. Dave loves it. He'd like to give thanks to the friends who helped him out with pieces of the bike along the way: Chis Lampman, Pretty Ricky Brandt, Andy Bebe, and Pat from Creative Metalworks.