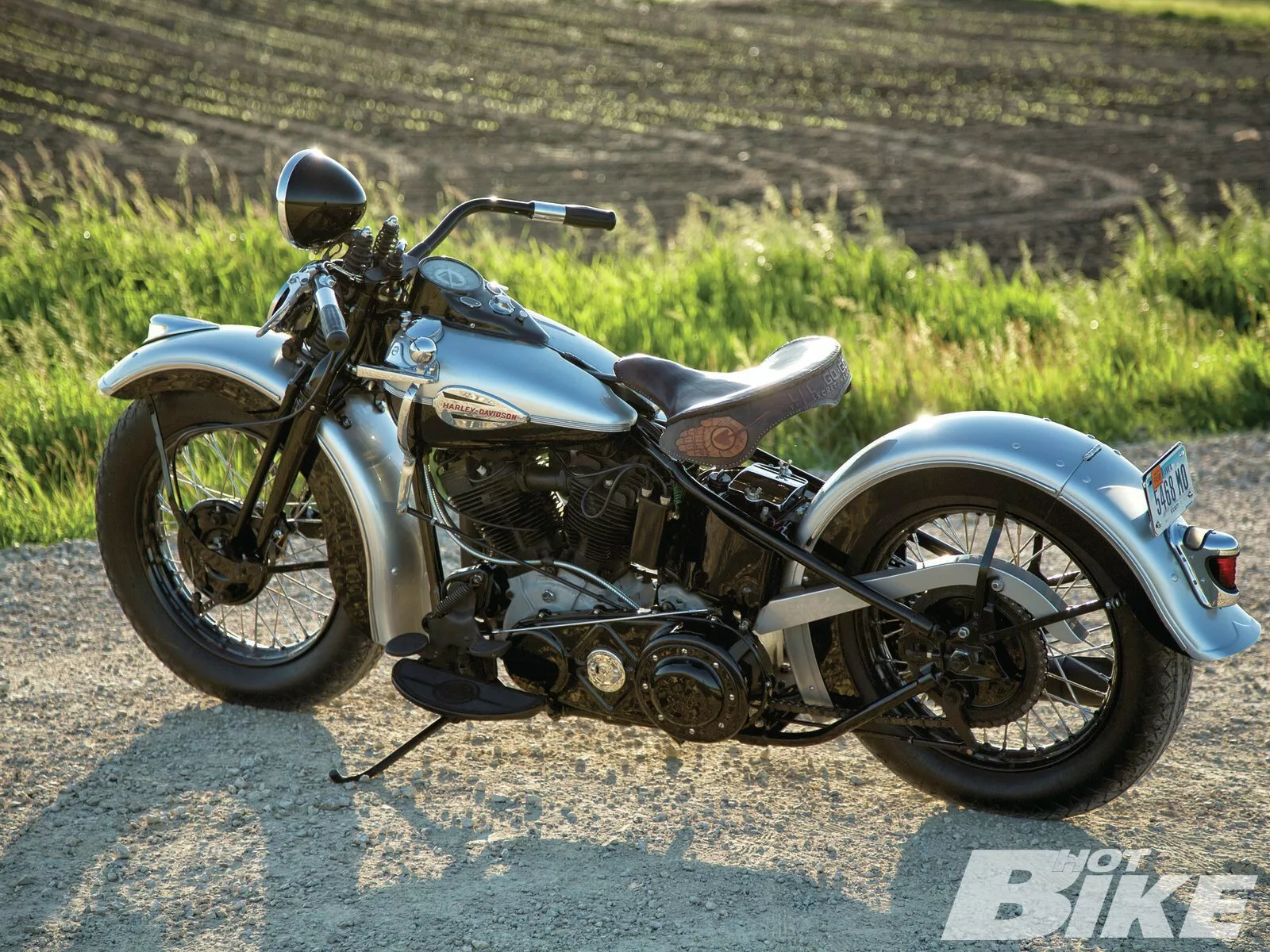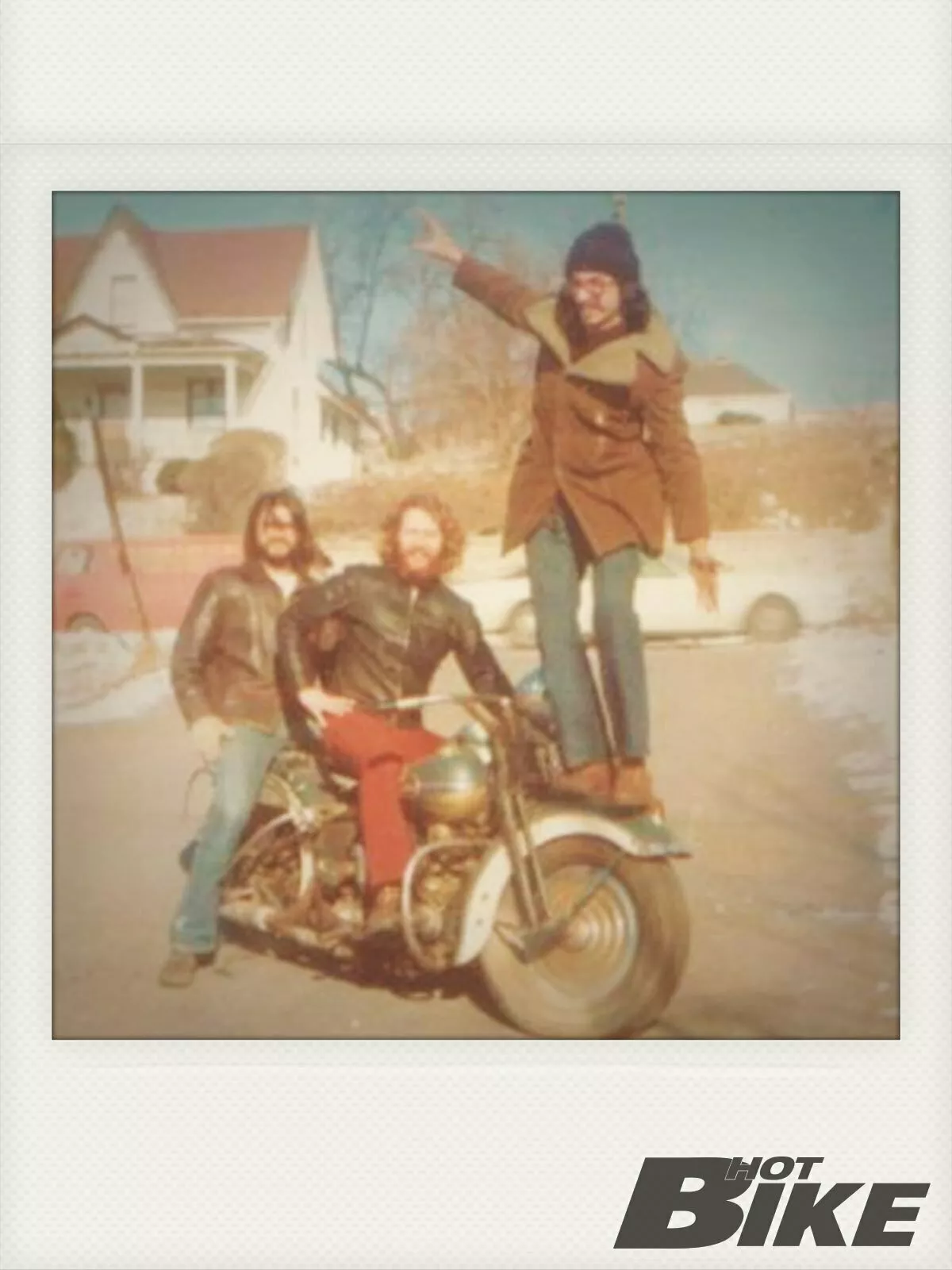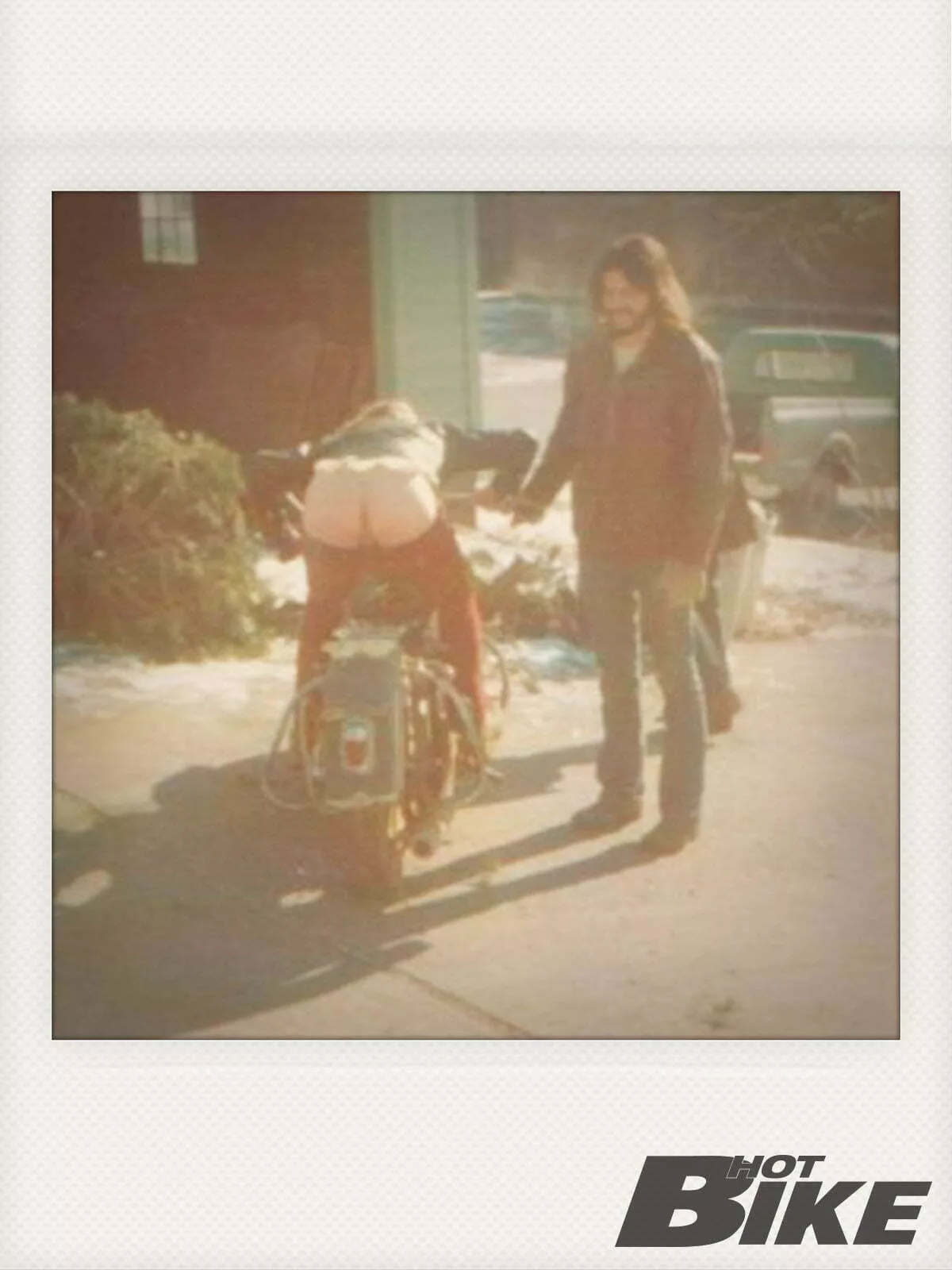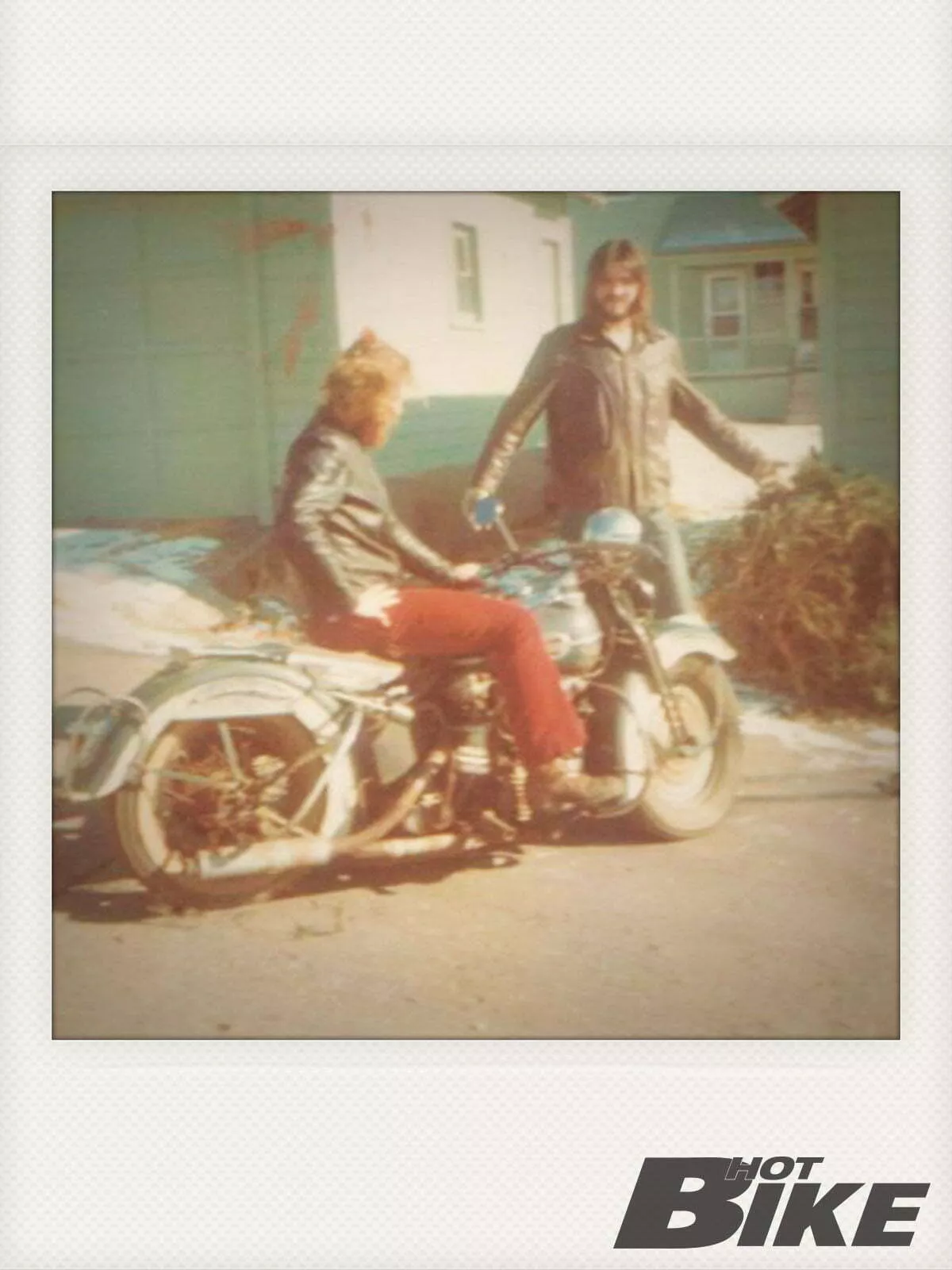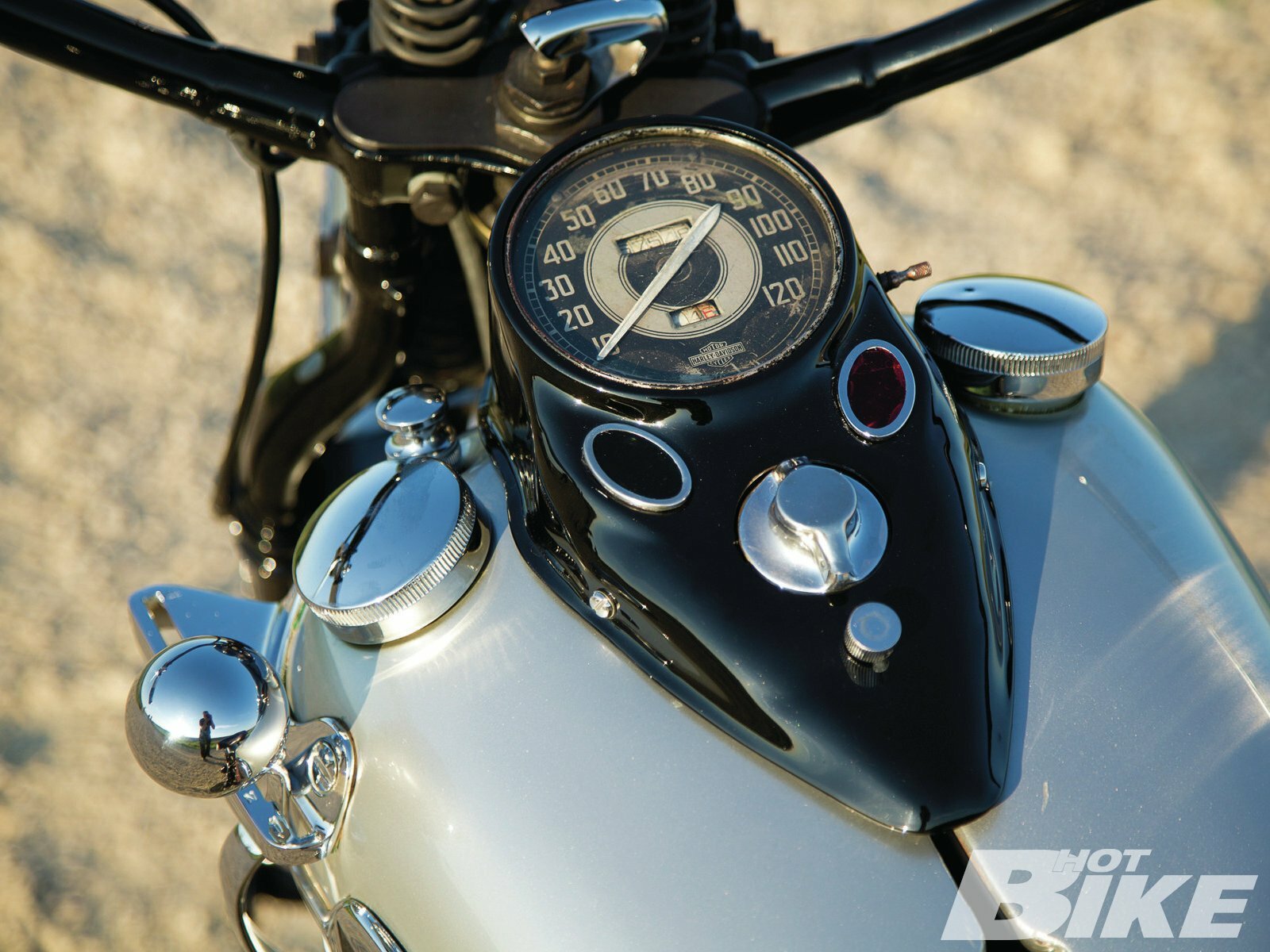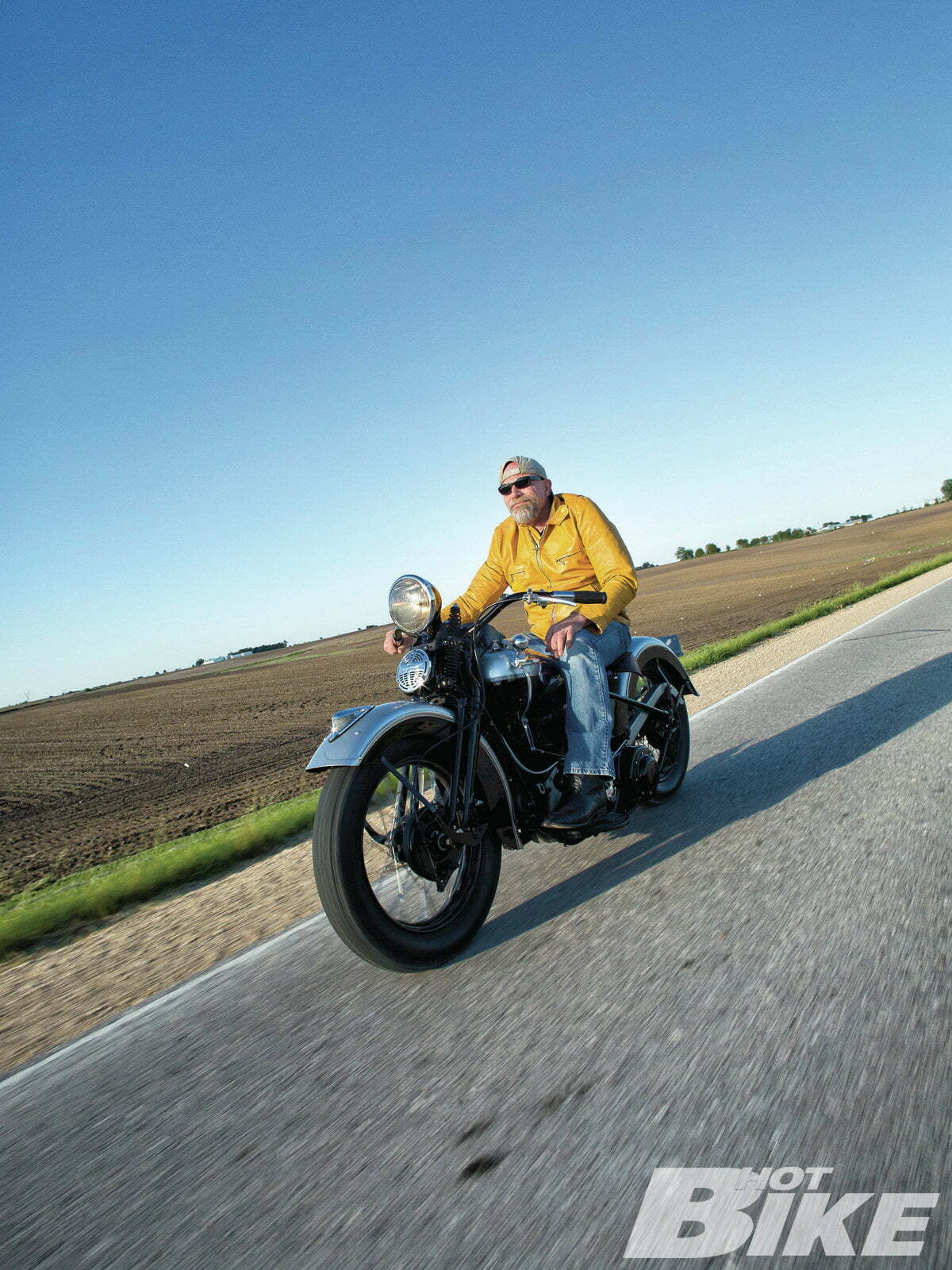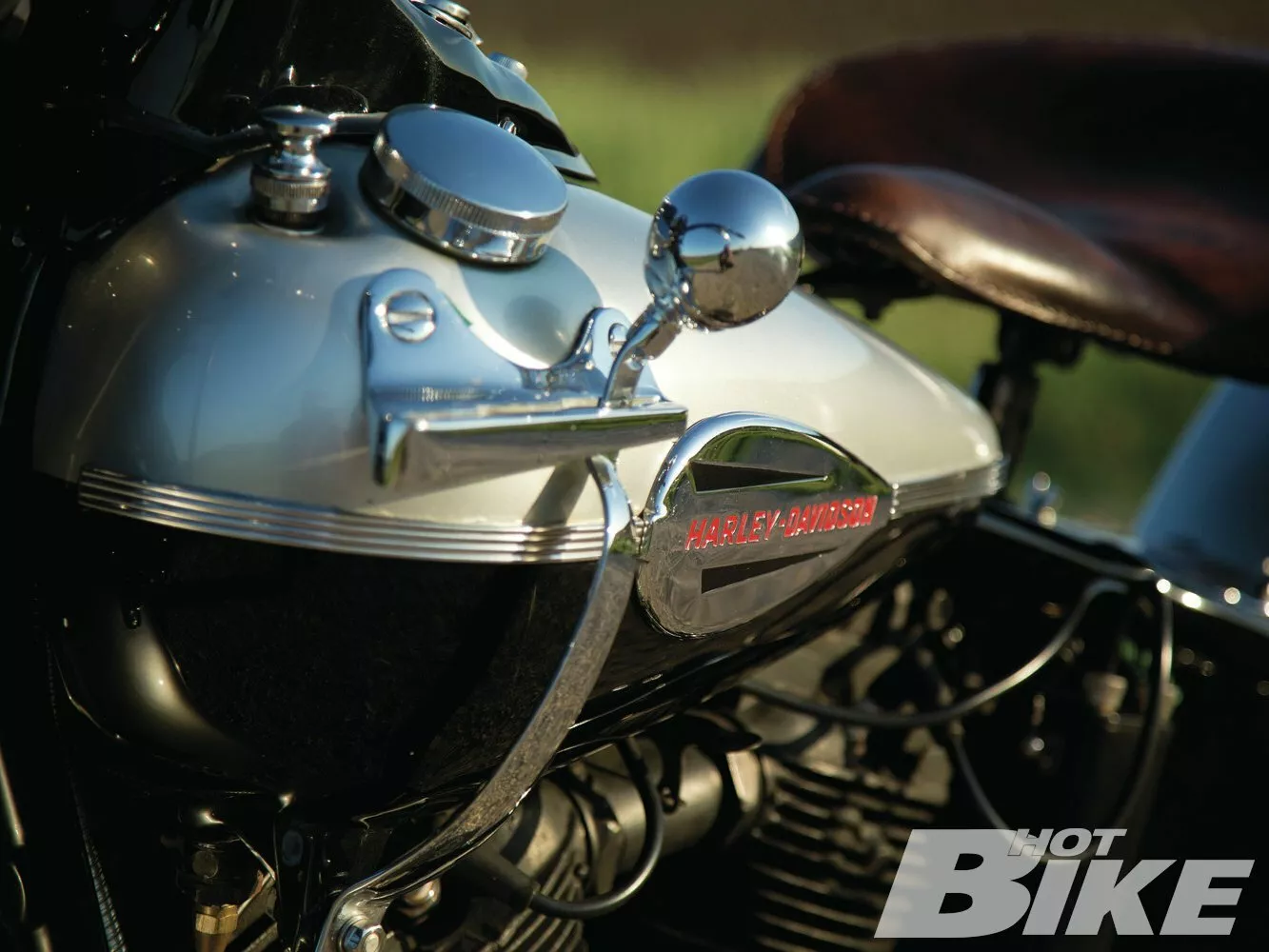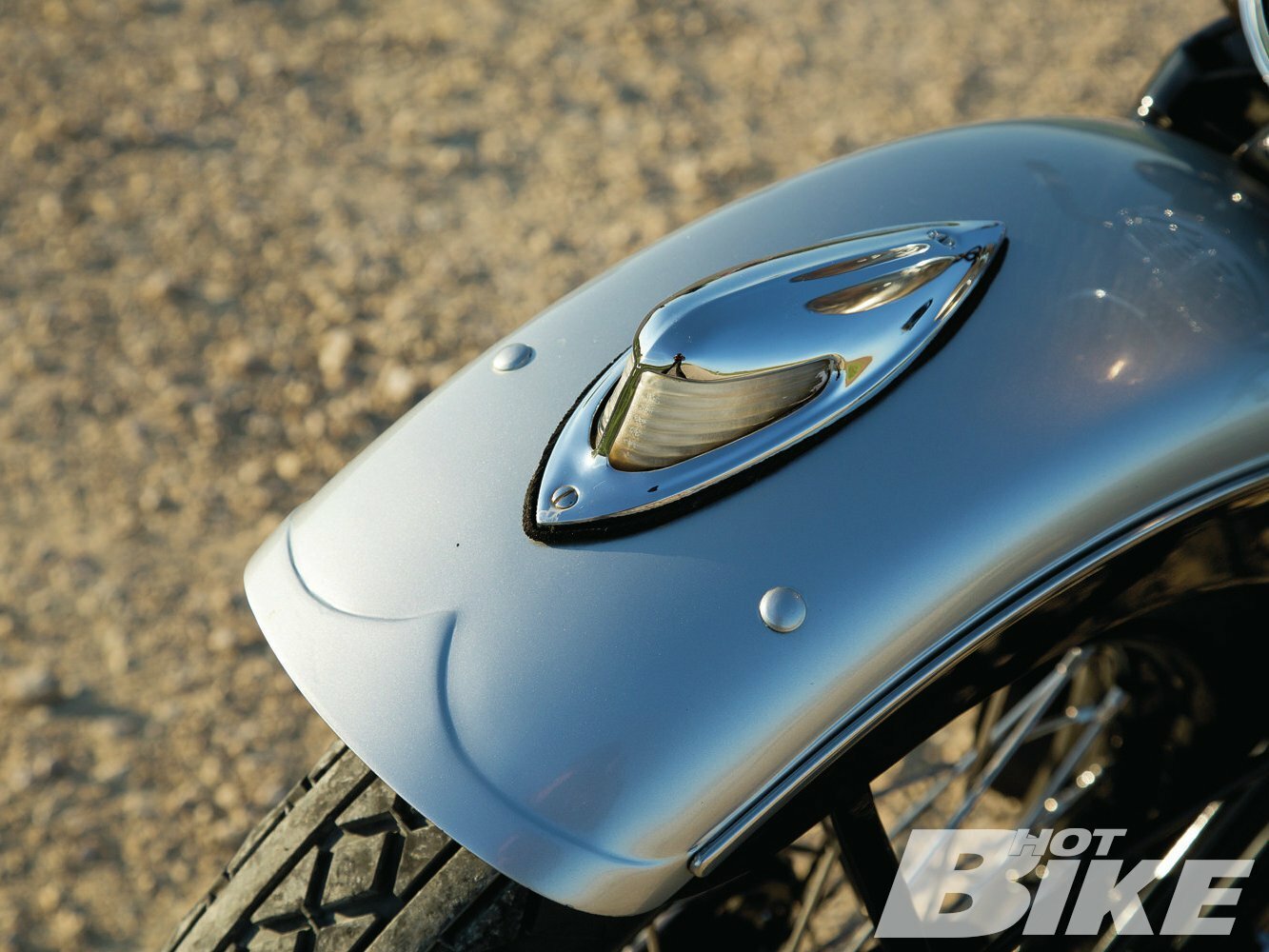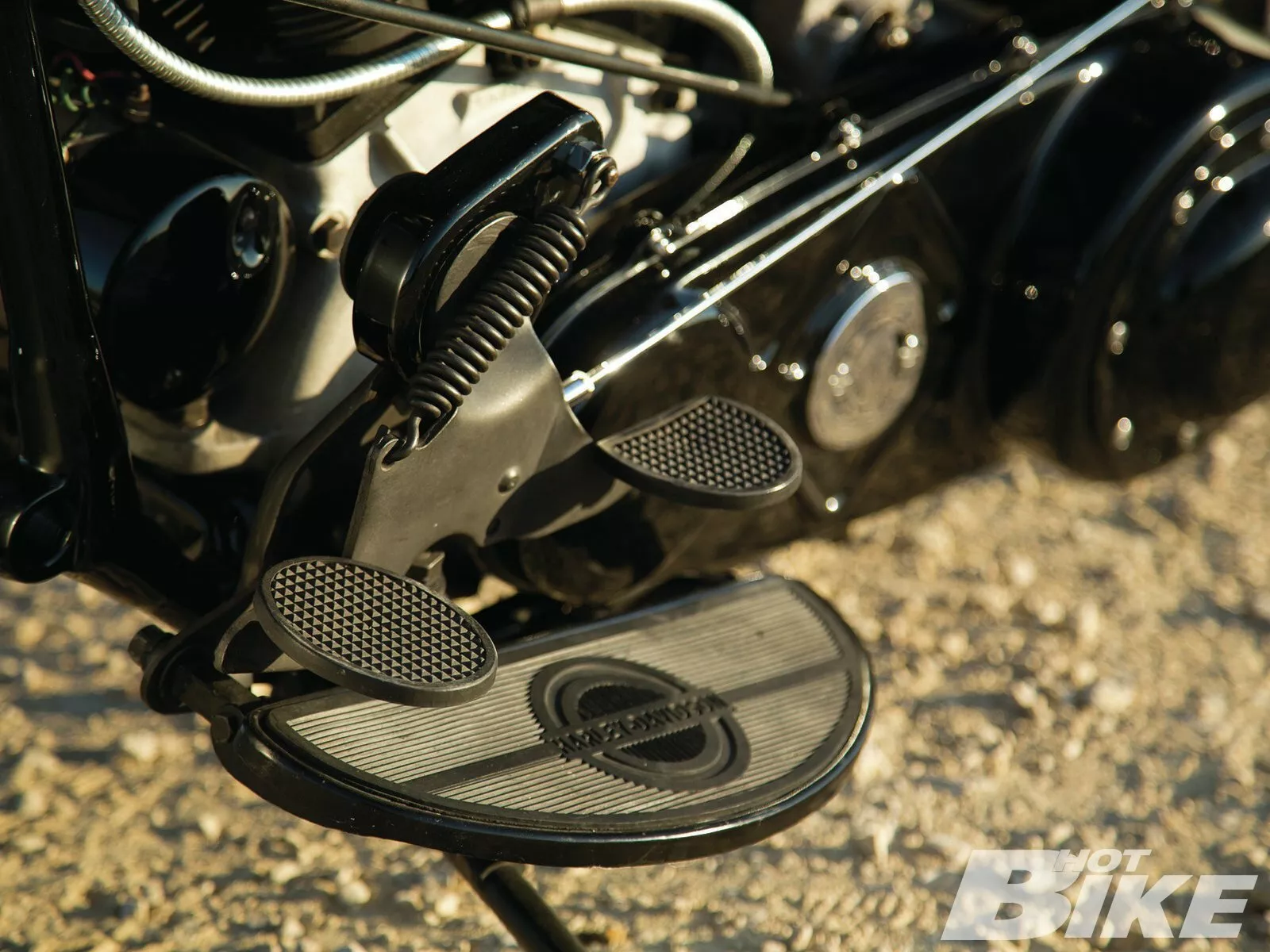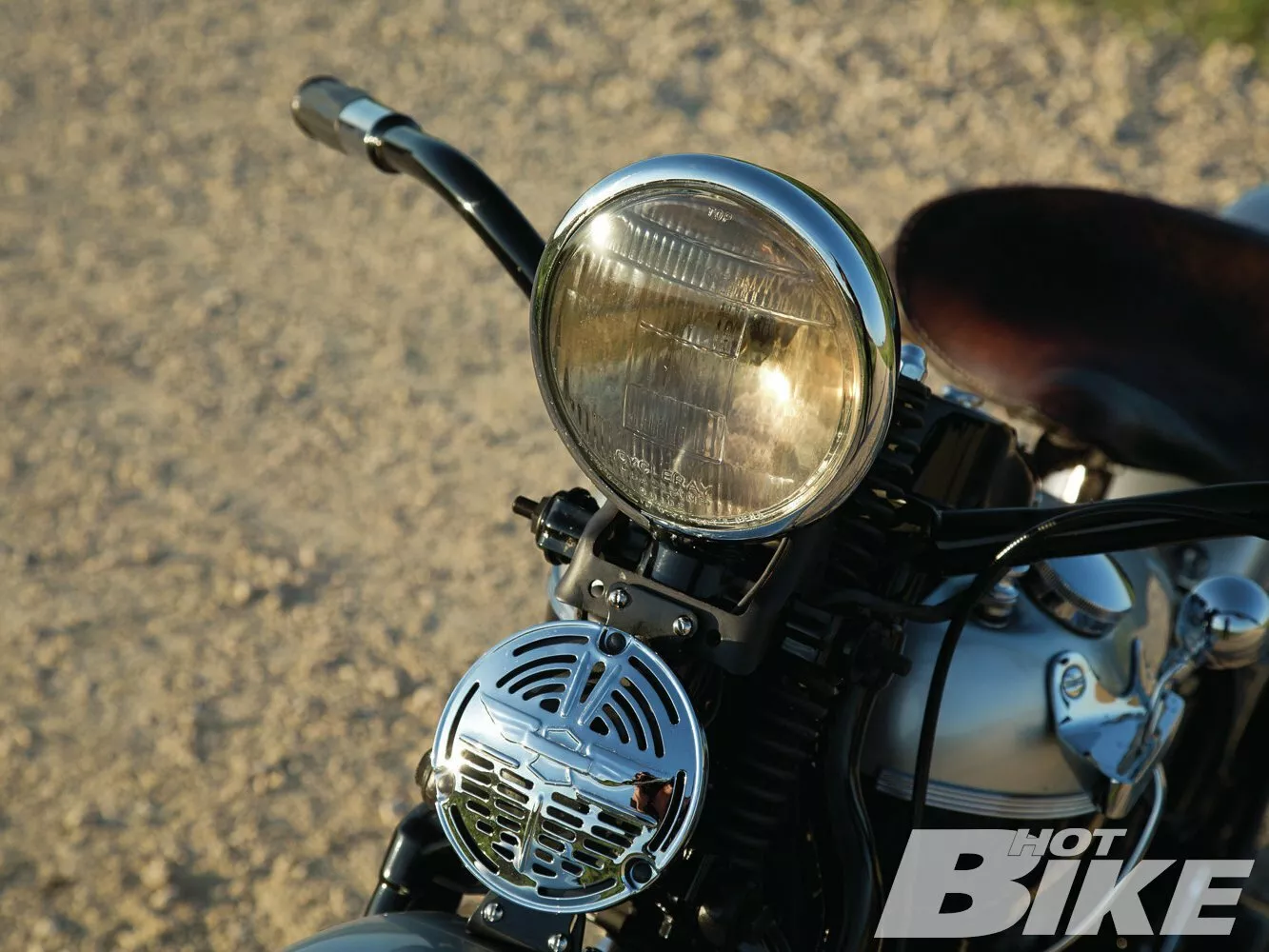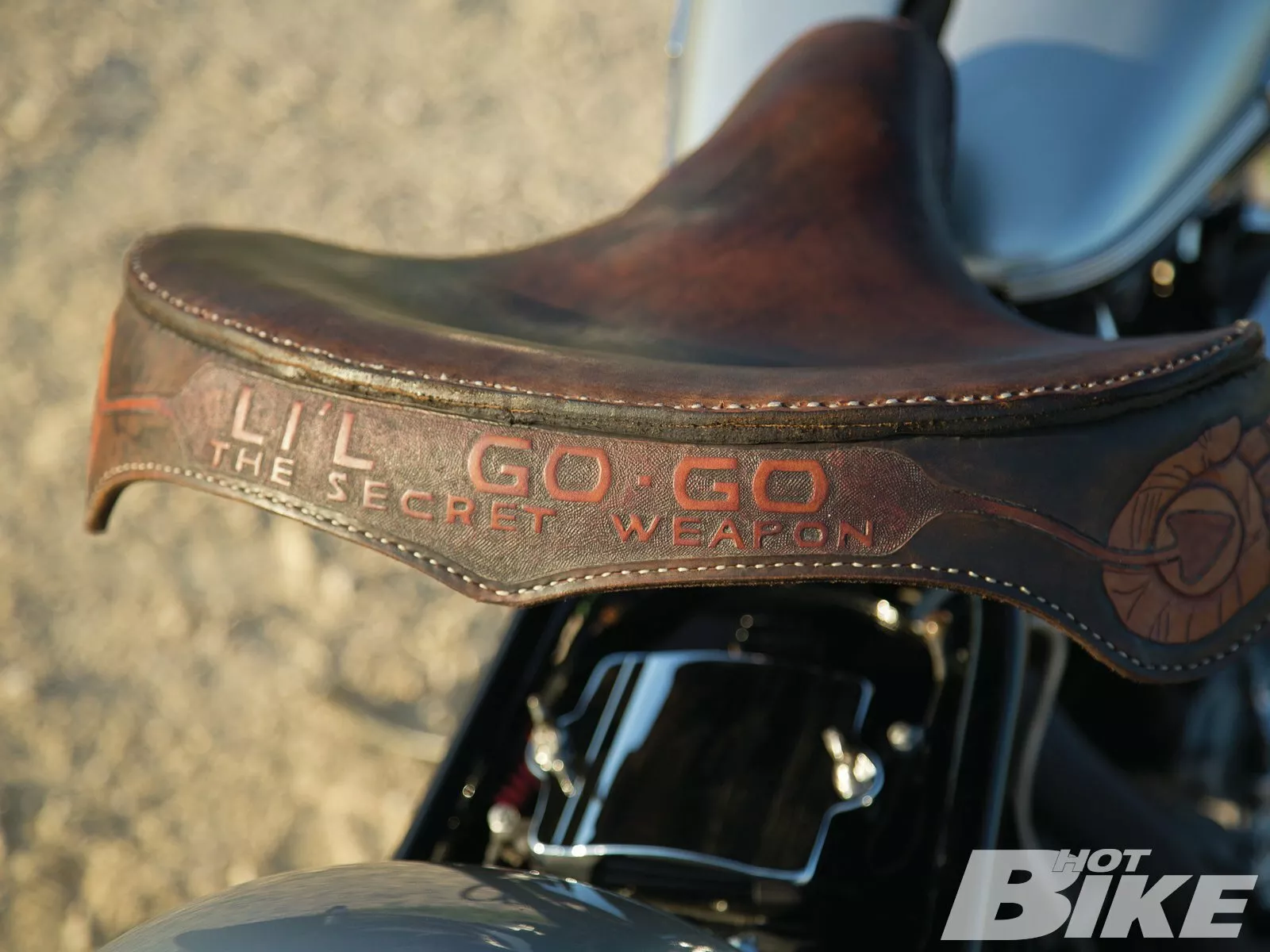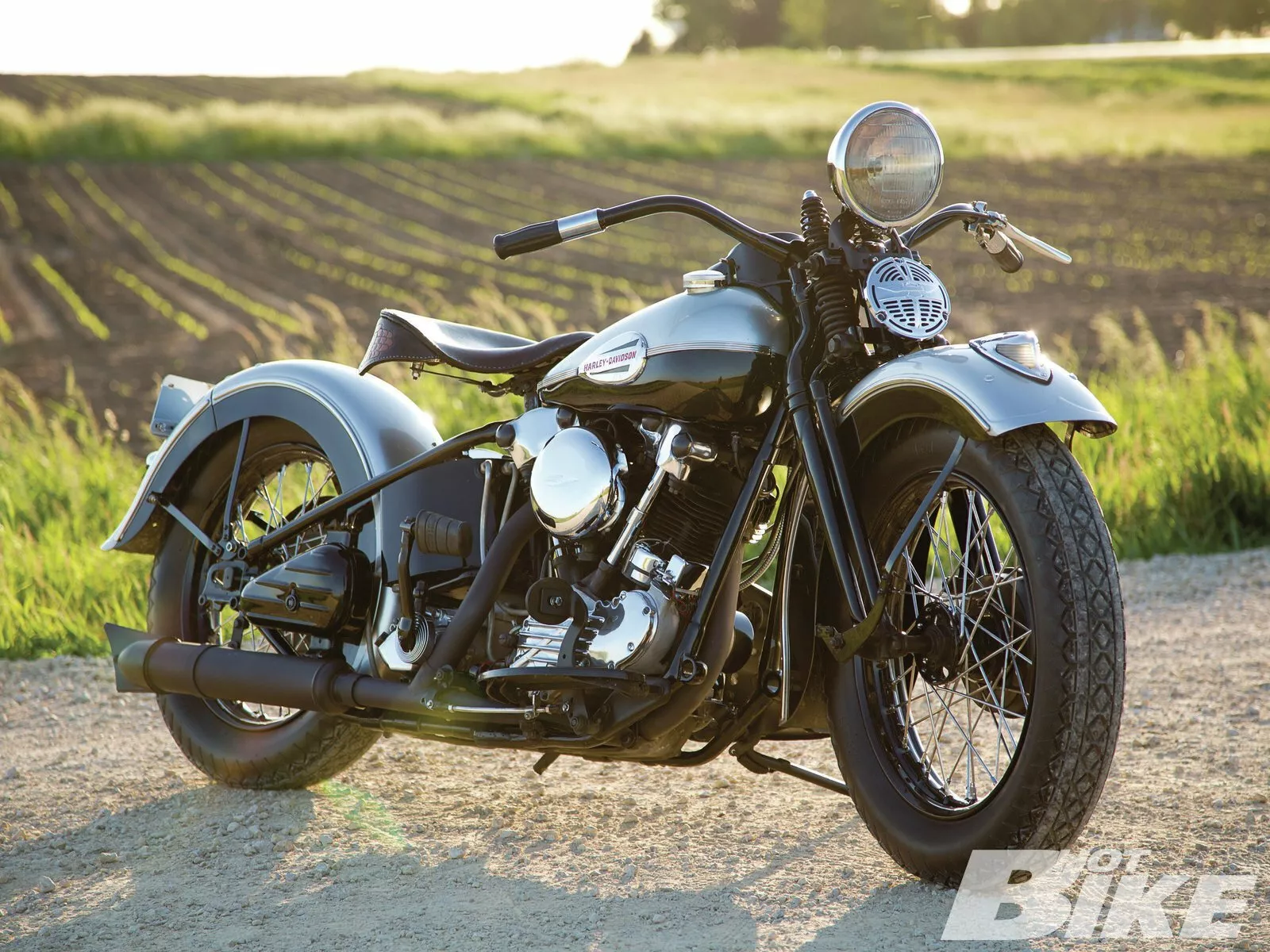 This bike was purchased as an assembled basket case in the '70s. It was purchased from Richard Schultz who said it was likely out of a dealership inventory bought up in South Dakota. He bought the "Lil Go Go" while he had a couple other running bikes with the intention of going through the whole thing. You see, his other Knucklehead was stolen and then recovered but not without missing some parts. The '70s came and went and after children arrived in the '80s, the motor was finally rebuilt where it resided in the kitchen of the house for many years. Slowly the bike was repainted and reassembled. But it wasn't until about the year 2000 when the bike was finally completed. "Wet" Wally ended up selling it and bought a new bagger with the proceeds as he still had his first Knucklehead. A couple of years passed and I got the bug for a knucklehead and wanted this bike. After several conversations with my brothers, I finally called the new owner and expressed interest in buying the bike back. He would never have thought of selling the bike, but since it was its previous home calling, a deal was struck.
Wally: I was asked if I knew anything about these pictures and of course I did because I'm in them! That was the day I purchased it. As far as I can remember it was about 1975 and I was 24 years old. It was just after Christmas as I recall (also judging by the used Christmas tree laying alongside the garage), and Frank Marino, Pat McClimon, Roger Lohse, and I had just unloaded it off that truck with the tailgate down because it didn't run. All of us, except Marino, were living in this apartment called the Cow Palace, shown in the background, on 6th and Iowa in Davenport, with the girls who actually paid the rent. We brought stuff like this and stowed it in the garage and basement until we had time to work on it. We also collected stuff like girls' panties from the next door neighbors while they were hanging out to dry. I might add that I had quite a nice collection of those too, but that would be another story about the Cow Palace. There were always quite a number of characters living there, staying there or just stopping by to hang out.
Now, back to the motorcycle. This is a 1946 Harley Davidson EL Knucklehead. This motorcycle started its new life with me on this day. I purchased it from R. Schultz, who was an entrepreneur of many things including being a collector of motorcycles. As I recall he had bought a couple of semi loads of stuff. That's how I ended up with Lil Go Go, that's what was hand-painted on the oil tank, for a mere $900. An EL was 61 cubic inches but somebody put 74-inch wheels on it, over carbureted it, and thusly the name Lil' Go Go, which was later dubbed "Secret Weapon."
Lil' Go Go eventually arrived here and was disassembled, put in the boxes and then moved to three more places over the years. By 1978 the engine had been rebuilt by Frank Marino through bartering, and sat in the kitchen in Donahue, Iowa, until we moved to Eldridge in 1987.
It sat hidden away in the boxes, where on occasion portions would be brought out and worked on, only to be set aside and put back on hold in lieu of other projects deemed at the time more important. In 1999, the project was brought back out, and dubbed the Secret Weapon and finally worked on until it was brought back to this state of being where it is finally able to be ridden as it should be.
Specifications
General
Owner: Zach Waters
Bike's Name: Lil Go Go
Shop: (Former) Powerhouse Cycles
Website: bumwine.com
Year /Make/Model: 1946/Knucklehead/EL
Assembly: Wet Wally
Build Time: 20+ years
Engine
Manufacturer: H-D
Year: 1946
Model: EL
Builder: Frank Marino Powerhouse Cycles
Cases: Matching
Flywheels: 74-inch
Rods: 61-inch
Pistons: H-D
Cylinders: H-D
Heads: H-D
Valves H-D
Rockers: H-D
Rocker Boxes: H-D
Pushrods: H-D
Pushrod Tubes: H-D
Lifters: H-D
Displacement: 68-inch
Lower End: H-D
Balancing: Powerhouse Cycles
Carburetor: M35
Air Cleaner: H-D
Ignition: Points
Coil/Magneto: Coil 6V
Exhaust Pipes: Stock flat black ceramic
Transmission
Manufacture:r H-D
Year: 1946
Case: H-D 1946
Gears: Andrews Close Ratio
Clutch: H-D
Primary Drive: H-D
Engine Sprocket: H-D
Trans Sprocket: 24 tooth
Finish/Paint
Painter: Wet Wally
Type
Color: Silver and black
Plating/polishing: Chrome Shop Rock Island
Powdercoating
Frame
Manufacturer: H-D 1946
Year: 1946
Type: Rigid
Modifications: Smoothed out by "Wet Wally"
Rake: Stock
Stretch: Stock
Accessories
Handlebars: Speedster
Shift Gate: Rare Atlas reverse shift pattern
Shift Linkage: Four-speed super shifter setup
Seat: The Last – Terry Rathje Custom Seat
Suspension
Type: Inline Springer Smoothed by Wet Wally
Length: H-D
Triple Trees: H-D
Builder: H-D
Rear: H-D
Swingarm: H-D
Shocks: H-D
Wheels
Front
Wheel/size: 18s
Tire/size: 18×3.50 Cokers
Hub: Star
Brakes: H-D
Rear
Wheel: 18S
Tire: 18×3.50 Cokers
Hub: Star
Brakes: H-D