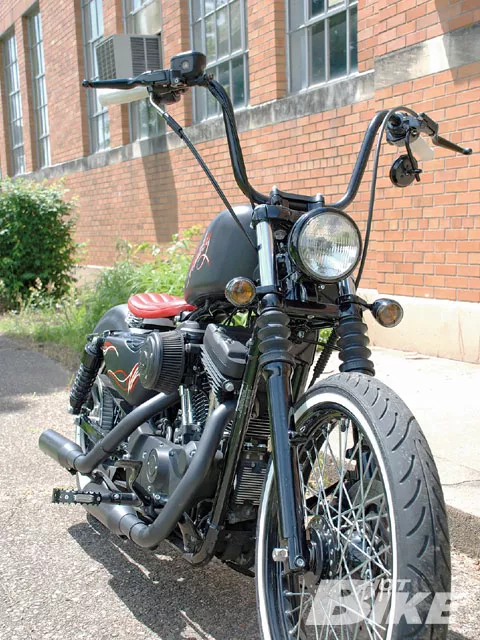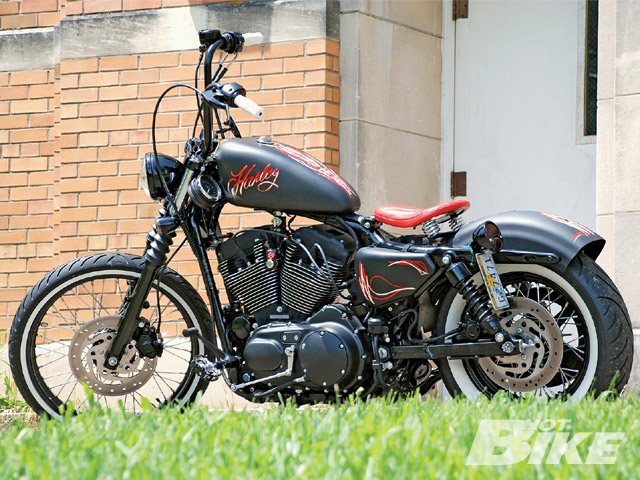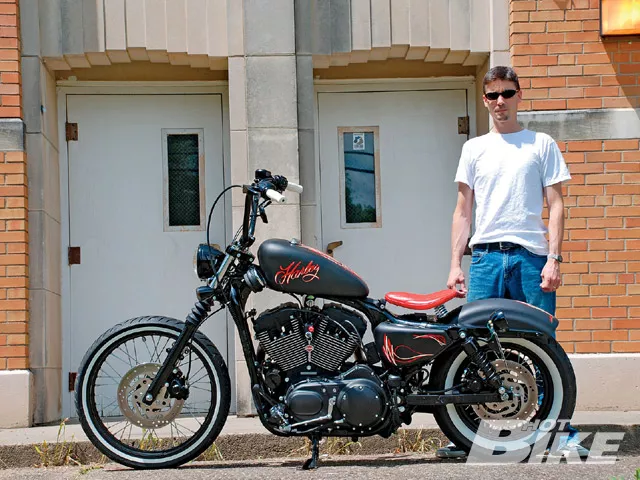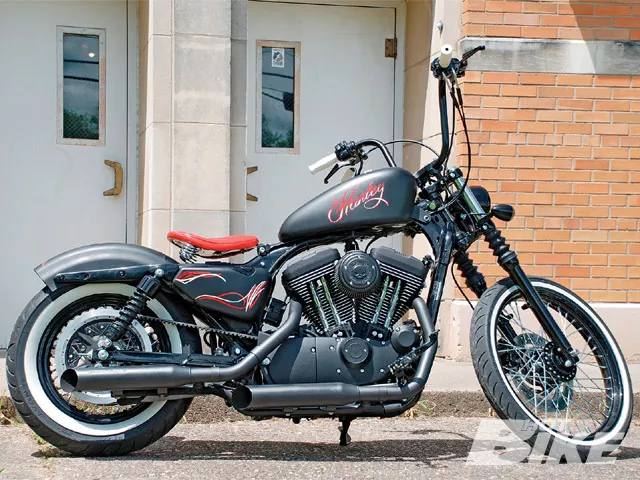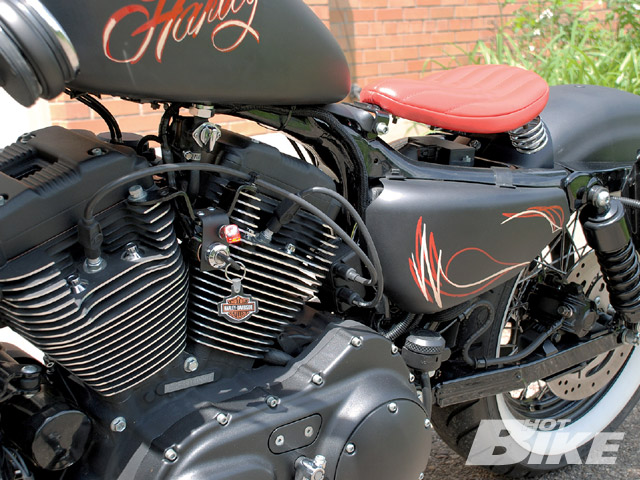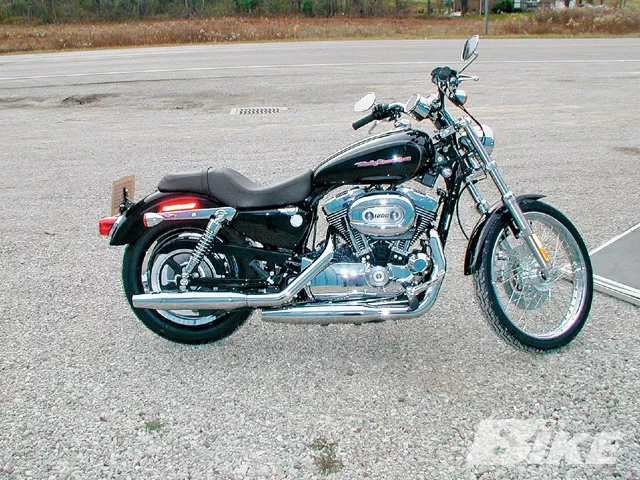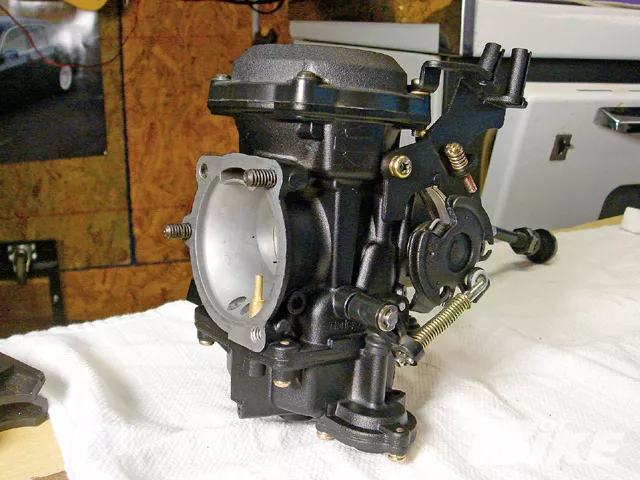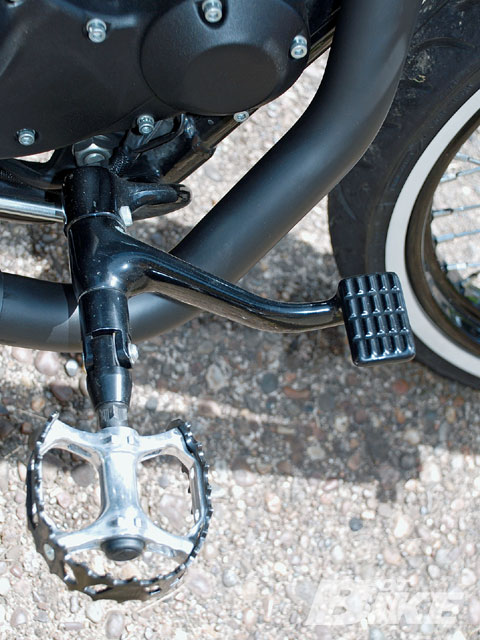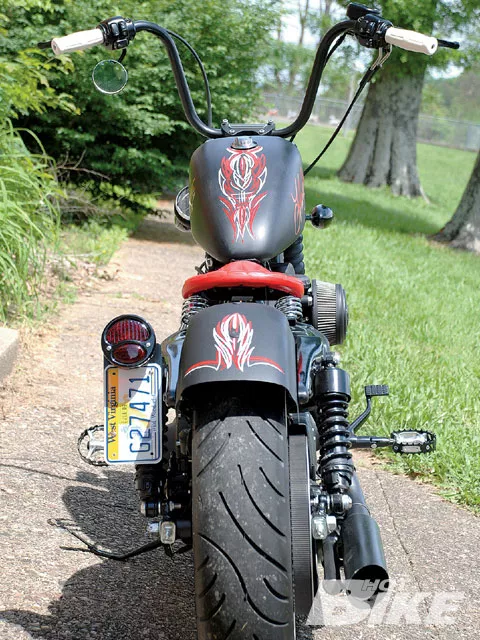 Here at HOT BIKE, we get a lot of rides-Harleys, hogs, whatever you want to call them-submitted by our readers. Pick of the Pen is an opportunity to dedicate a few pages to our favorite readers-submitted bike each month. This month's pick of the pen comes to us from David Walden of West Virginia.
My father-in-law said to me, "go ahead take her for spin." That's how it all started for me with the Harley bug. I would go over every chance I had to "visit" with them and take his Sporty out for a quick jaunt. In the fall of 2003 I bought a brand new '04 Sportster 1200 Custom in Vivid Black. I rode the bike stock for quite some time and logged several thousand miles before I decided it was time for change. Like a lot of others, I added some chrome doodads here and there and changed the pipes and seat.
Eventually I grew tired of its look, it was the same as any other Sportster on the road. With the help of the Sportster community (xlforums.net) I was able to research a lot of ideas. First I sent the lower fork legs out to be powdercoated black and reinstalled them with a 1-inch lowering kit from Progressive and replaced the rear suspension with Progressive's 11-inch black shocks. It was that little bit of black that really got me motivated to black out the entire bike and go for an old school bobber look. I picked up a powdercoat gun for cheap and decided to see how difficult it would be to powdercoat a few smaller pieces myself.
First I powderdcoated the stock headlight and used a cheap toaster oven to cure it. It turned out so well that I picked up a used kitchen oven from a friend, plugged it into the garage and began powdercoating anything I could fit into the oven. I sold all of the chrome covers and purchased used stock aluminum ones from eBay to powdercoat. The engine covers were all coated with a fine black texture that matches close to what the factory uses. I even took the carburetor apart to powdercoat it along with the intake. The stock 4.5-gallon tank was sold and I bought a 3.5-gallon tank that I painted with John Deere Blitz Black,-a lot of hot rodders use this for a cheap flat paint. I cut the rear fender and mounted a side mount license and taillight which I also powdercoated. I had a local guy hand letter and pinstripe the tank along with the rear fender. The pegs are a BMX bicycle style setup that I think really looks trick. To clean the top area, I moved the speedo to the left side of the tank. I used scotch-brite to scuff the chrome Harley Screamin' Eagle exhaust, and then painted with a high temperature paint used on wood burning stoves which has held up remarkably well and is easy to repair if nicked. This was a budget build, nothing fancy, that overall I am very pleased with and gets plenty of questions and comments.
| | |
| --- | --- |
| SPECS | |
| Year/Model | '04/XL1200C |
| Builder/Assembly | David Walden |
| Engine Size | 1200cc |
| Pipes | H-D Screamin' Eagle |
| Gas Tank | H-D |
| Pin Striper | Jack Hendricks |
| Front Fender | None |
| Rear Fender | H-D Chopped |
| Front Suspension | Progressive Suspension |
| Rear | Progressive Suspension |
| Wheels | H-D |
| Tires | Avon Venom |
| Handle Bars | H-D |
| Seat West | Eagle |