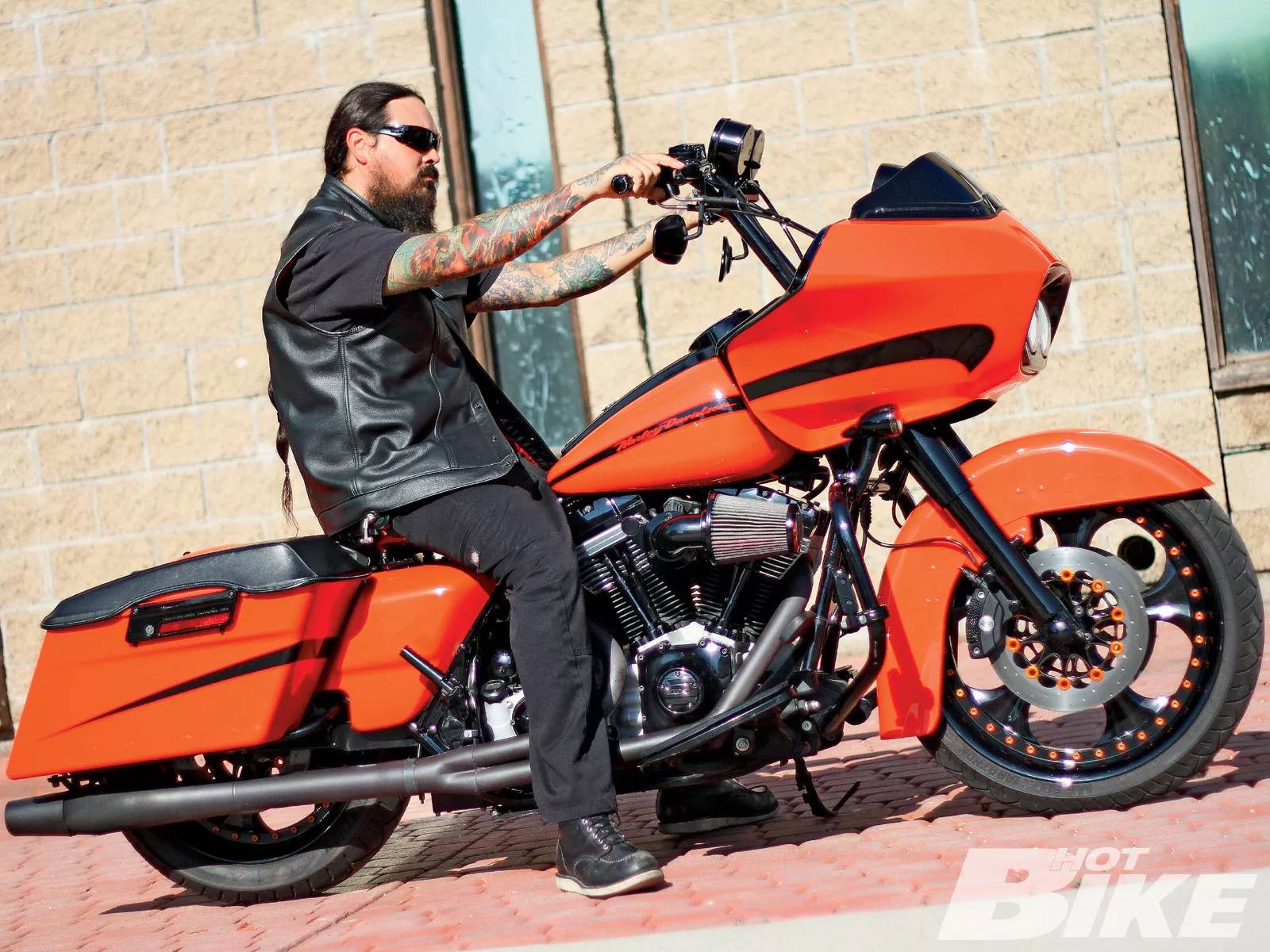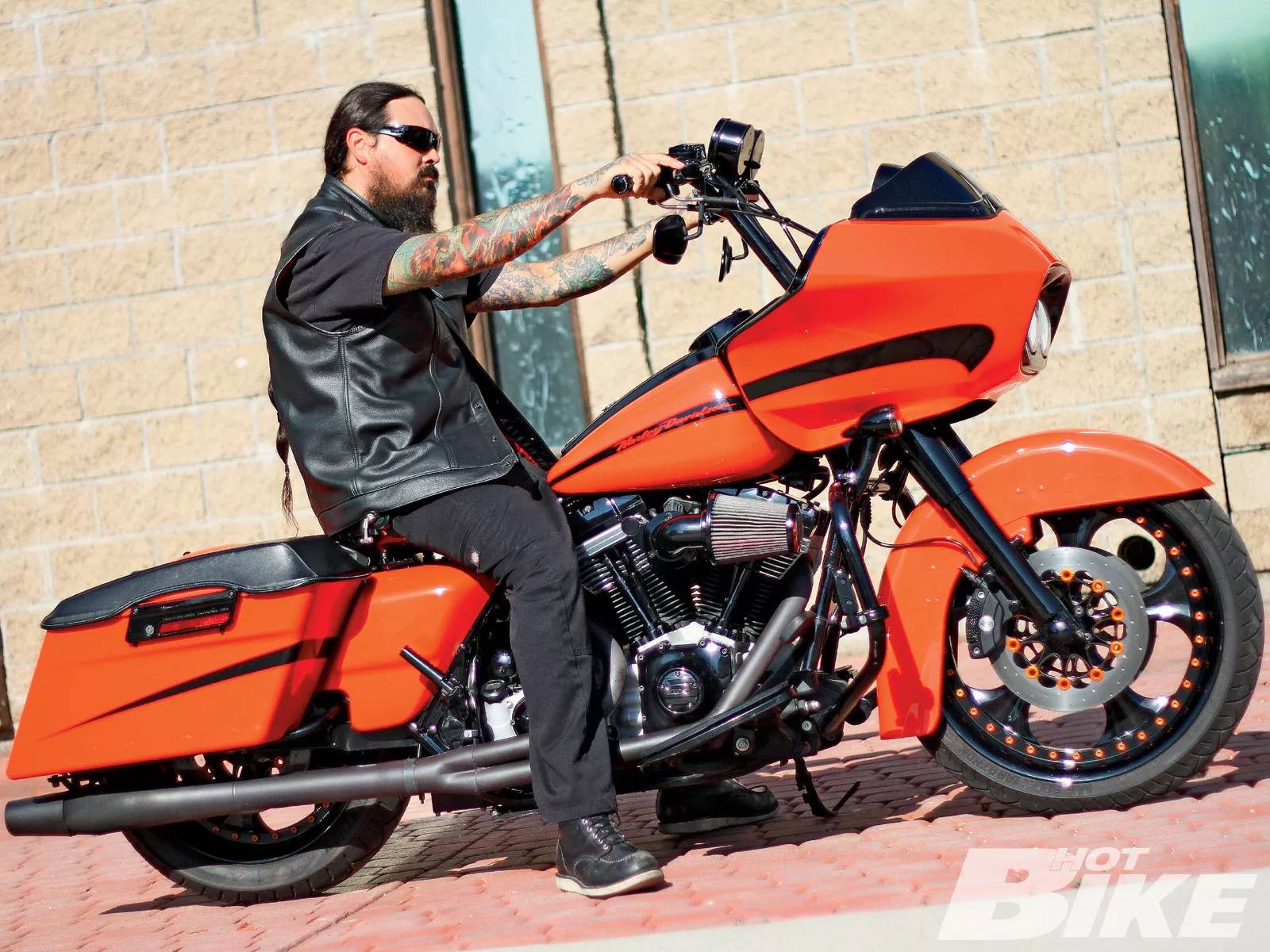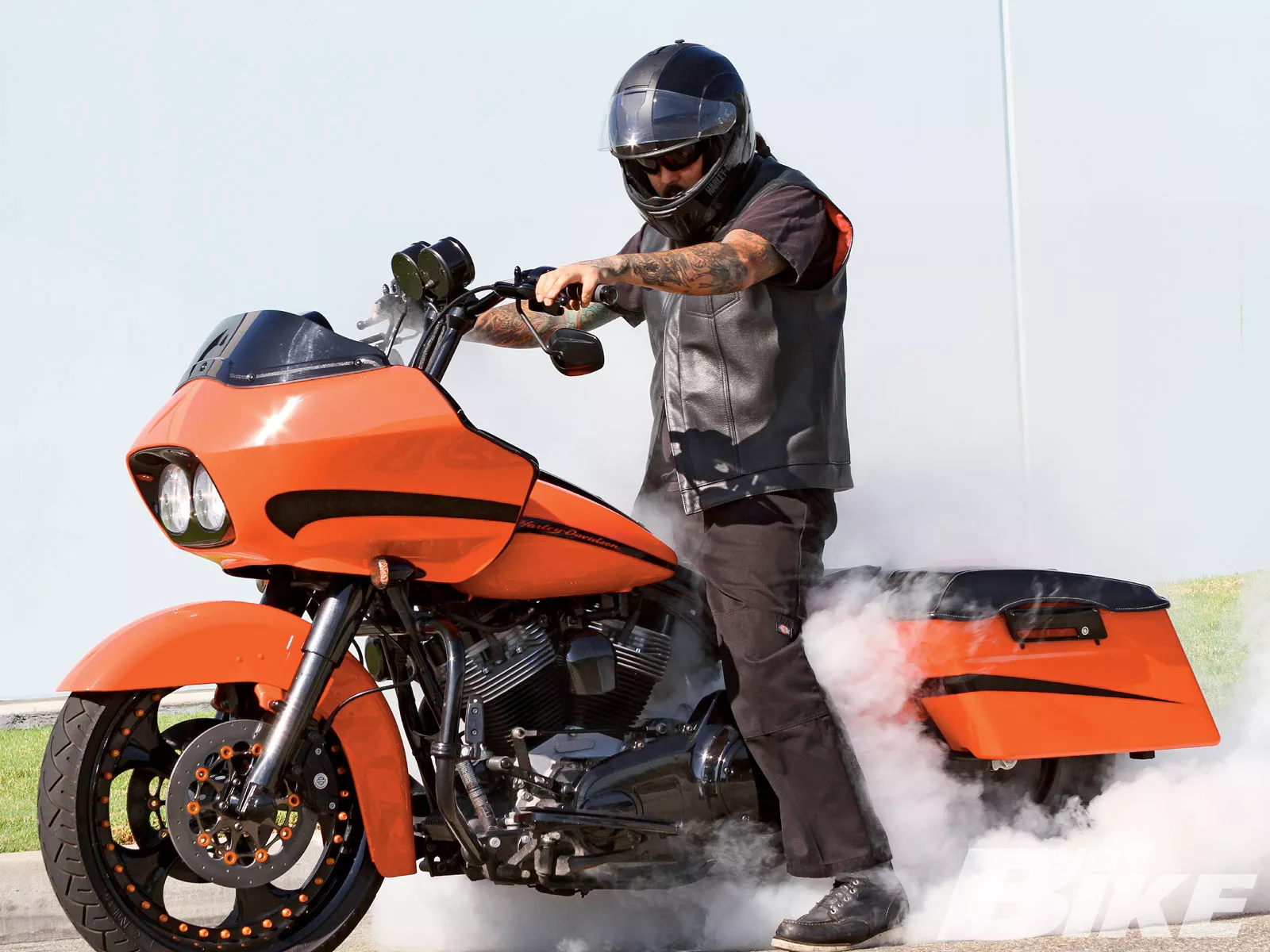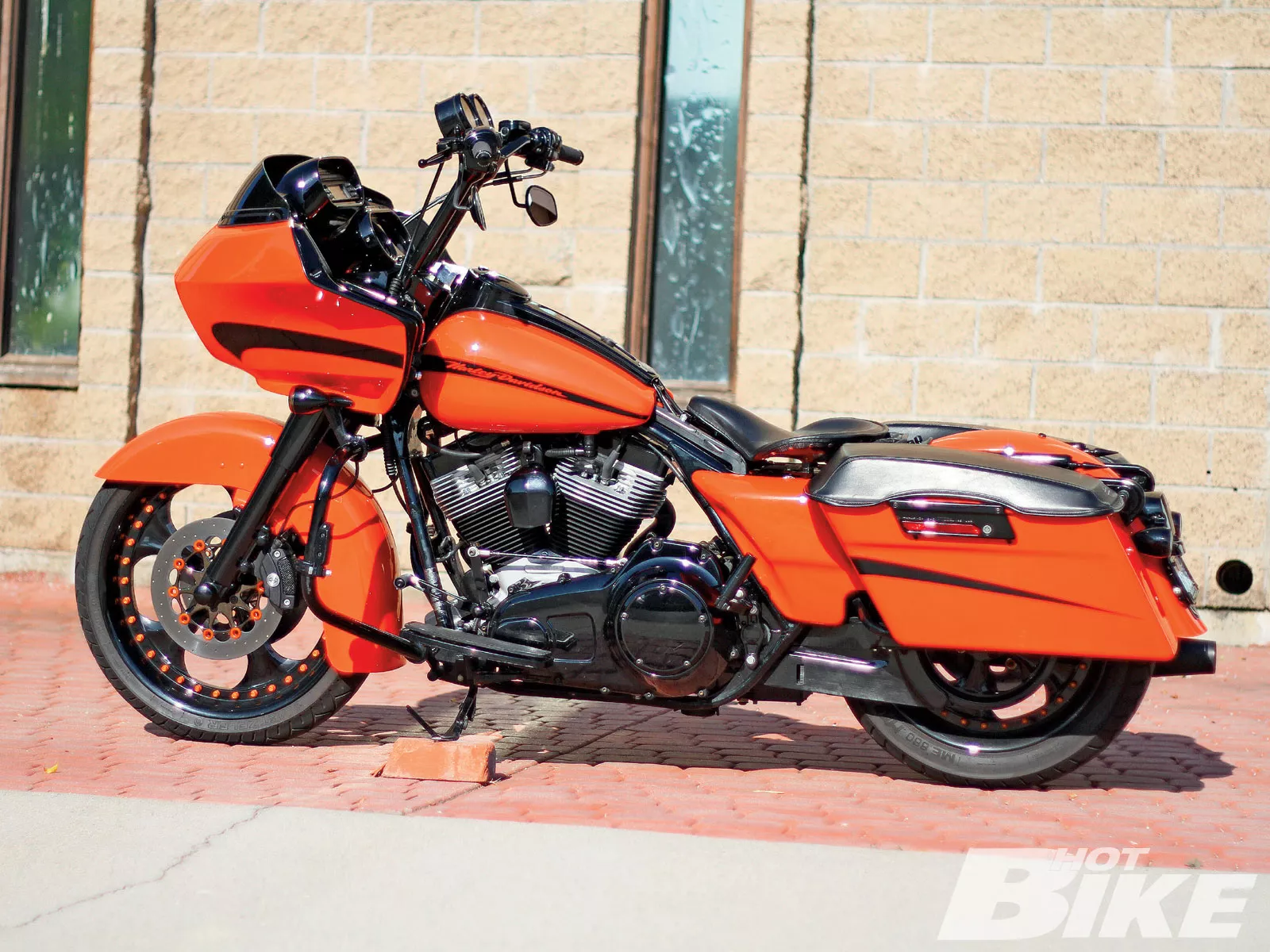 Harley Tech Edition Road Glide
Year: 2007
Make: H-D
MSRP: ** $18,295 (brand new)
**Mileage: 27,000
Rider: Matt Cortez, Anaheim-Fullerton Harley-Davidson
HOT BIKE deals with many different Harley-Davidson dealerships in the Southern California area for tech article projects. Through the years, a certain technician named Matt Cortez has become quite the famous hand model turning wrenches while we snap photos. Matt's also a rider and his hot-rod Road Glide is certainly worthy enough for this month's What We Ride: Harley Tech Edition.
Matt has the inside scoop on what works best for his Road Glide since he spends his days wrenching on all Harley models. Oh, and he's also received the highest level of education that Harley techs vie for via his PHD/Master of Service Technology certification.
Obviously having an upper hand in engine technology and seeing what works and what doesn't, Matt installed a Dave Mackie 103ci MegaSphere kit, which includes .598 lift cams, machined heads, pistons, and more. The result: 107 hp and 110 lb-ft of torque. Nuff said! And with the deafening sound of the Thunderheader exhaust, the bike is a definite attention getter. To cushion the weight of the frontend coming back down to the ground after take-off, a Race Tech gold valve emulator front spring kit was installed, along with a set of the company's Caddies shocks for the rear of the bike, to soften the blow. Also because the bike has had such a performance upgrade, it was a no-brainer to install Lyndall Racing Brakes' composite material, full-floating rotors, which are used by land-speed-record holders and Harley drag racers (we've seen how Matt rides, these brakes were a good choice). Brembo calipers grab the discs attached to Renegade multipiece Tahoe wheels and, for complement's sake, Matt went with all black rims and orange fasteners to match the Road Glide's stock paint scheme. In the ergos department, Matt liked the look and feel of the V-Rod Night Rod handlebar, but to bring his arms up to a more a comfortable riding position, he sandwiched the bars in between 13-inch risers (10-inch lower risers with 3-inch spacers). At the ends of the bars Performance Machine grips were attached and because of the riser height, finding the right throttle/idle/clutch cables was a tad rough, but Barnett's blackout series cables were just the ticket.
Matt's not quite done modding the Road Glide as of yet, and he looks forward to more projects down the road. Hell, the main reason he's tricked it out this much was to update it as much as possible since he didn't feel like buying a new bike. He accomplished that feat and then some.