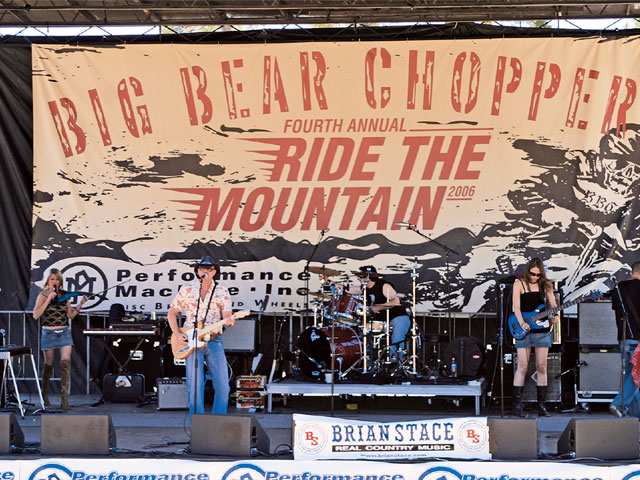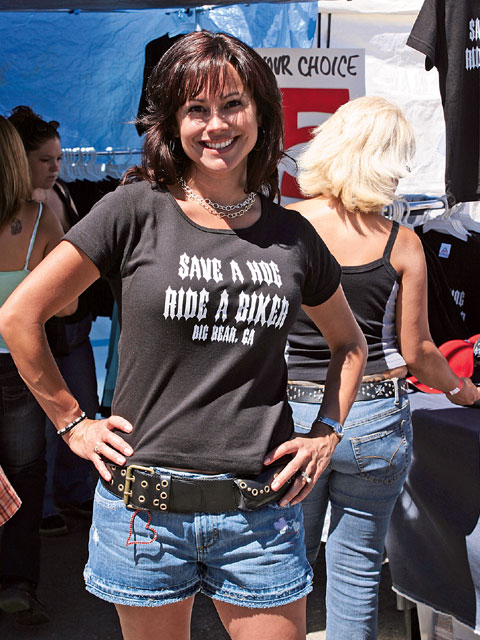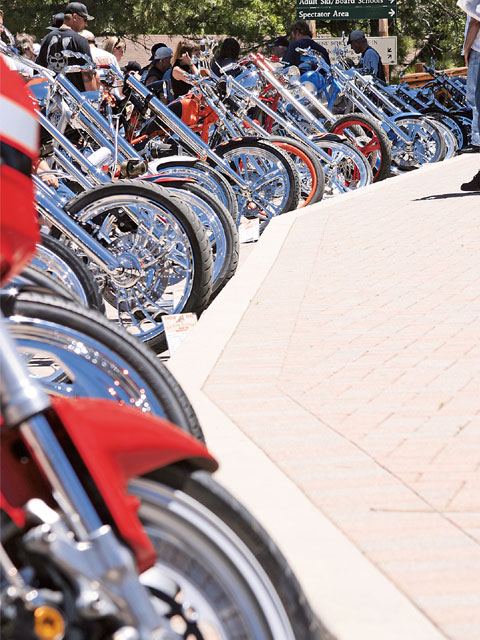 If you were in the Los Angeles area during the first weekend of June, we hope you got to experience Big Bear Chopper's (BBC) yearly soiree located in the beautiful mountains surrounding Big Bear Lake. In its fourth iteration, now located at the larger Snow Summit ski resort, the BBC crew pulled out all the stops in putting on this year's show.
Ten thousand riders ascended to the twisty 7,000-foot-high base camp, which consisted of restaurants and bars that are more used to skiers than bikers. So many people showed up that the parking lots filled up early. Latecomers were required to park remotely and climb aboard and stand in cattle-car-like trucks for the short journey to the event. Arriving at the event area, riders were greeted by more than 100 vendors selling everything from complete bikes to leather thongs-perfect for the hot California sun.
BBC owner Kevin Alsop, along with his wife Mona, presided over the impressive bike show, which not only highlighted BBC's bikes but some of the best motorcycle creations in Southern California. Best of Show honors went to Trevelen and his Superco Customs shop for their rigid knucklehead-"Peligroso." In addition to the open class, there were two classes devoted to BBC bikes; one for scoots that BBC built, and the other for customer-built BBC kit bikes. First through Third Place finishers received Baker Drivetrain trophies made from motor sprockets and wrenches. Progressive Suspension and Performance Machine were also major sponsors of the shindig.
A large stage was set up at the bottom of the ski hill, complete with hay-bale seating amenities. Brian Stace and his band of beauties pumped out hot rock and roll, with the headline act being country star Shooter Jennings. It was awesome music and a great way to end the non-riding part of the day before descending some of the best twisties in the country. We hope to see you next year.
The 2007 Ride the Mountain show is scheduled for June 2. Mark your calendar, and check out www.bigbearchoppers.com for more images from the show.