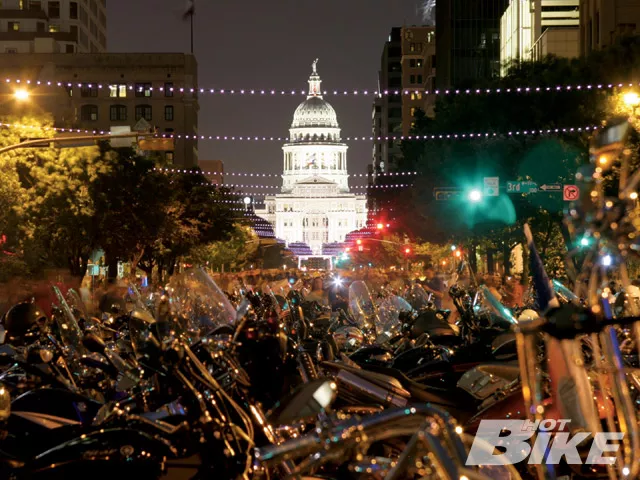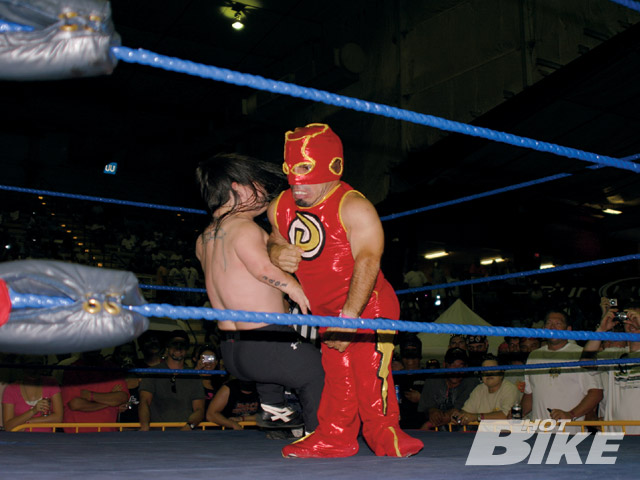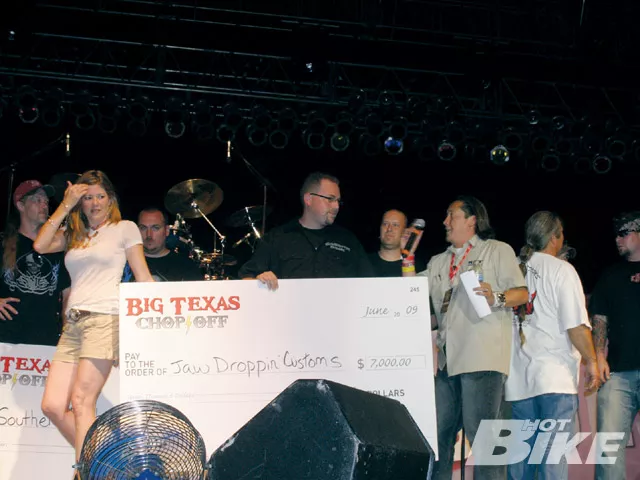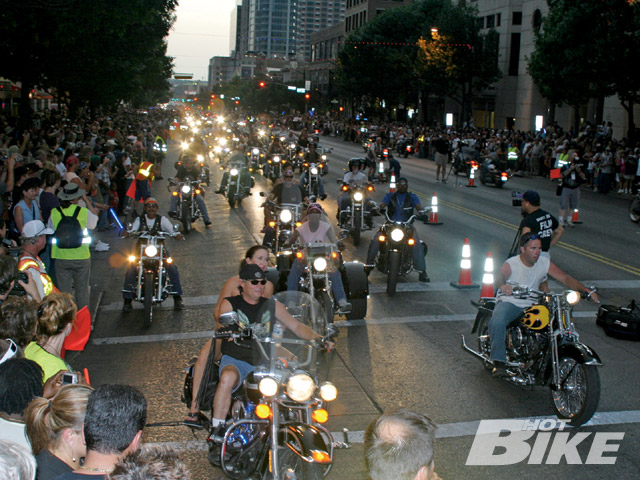 In a time when some parts of the country are treating bikers like they carry the bubonic plague, it's nice to roll into a city that opens its roads, restaurants, hotels, and all business in between to the two-wheeled enthusiasts with open arms, a frosty beverage, and some good old western barbecue. Austin, Texas, is just that city and just as they say everything is bigger in Texas, well so is the hospitality. Where some city mayors are fighting tooth and nail to keep bikers out of their city, in a welcome letter for the various media attending the event, Texas Governor Rick Perry stated, "We welcome you to Austin. If this is your first time here, it won't be your last. This town has great food, world famous music, and scenery just made for riding. So kick up your boots and enjoy a big slice of Texas hospitality."
For the past 15 years the Republic of Texas Rally (ROT) owners and organizers Jerry and Colleen Bragg have poured their hearts into creating one of the biggest and best rallies in the Southwest. As the rally has continued to grow over the years with thousands and thousands of motorcyclists traveling to Central Texas for the biker extravaganza, the city of Austin has felt substantial economic impact. While attending this year's rally this past June 11-14, I caught a quick story on Austin's local news channel, News 8 Austin, in which the reporter stated that more than 50,000 people were to have come through for the rally with an economic boom of almost $40 million to the city of Austin. No wonder the cowboys and bikers were getting along so well.
With the central party location being the Travis County Expo Center, one would think that eventually you would run out of things to do at one location. Well that would be true if the Expo Center was just an "average" expo center, but once again everything is bigger in Texas and this place has so much area and so many different things going on it's hard to catch it all. Surrounded by thousands of campers shacking up in everything from $20 tents to $200,000 land yachts, the grounds are a constant party, with roads meandering all through the property for bikers to cruise from party spot to party spot. Thursday was spent cruising the rally grounds checking out all the vendors like Freedom Performance, Klock Werks, and RC Components, having a few chuckles with Bag Lady Sue inside the Thunderdome, then perusing the Big Texas Chop Off bikes also inside the Thunderdome.
Friday we hit the grounds again chowin' down on rally food and staying plenty hydrated to beat the Texas heat. Later that day was micro-wrestling with Meatball the 4x4x290 mini wrestler getting a $20 bill stapled to his face. Then the main event for the night was the annual biker parade from rally headquarters through the streets of Austin to downtown where stunt rider Robbie Knievel jumped two beer trucks in front of the state capitol. Being a motorcyclist himself, the governor was supposed to take his usual position at the lead of the parade procession but due to an injury he had to sit this one out.
Saturday, we cruised the compound and snapped photos and made new friends before taking a front row seat to watch the blood and teeth fly (two fighters lost their teeth) during the XFC mixed martial arts fights. Later, the Big Texas Chop Off awards were given out with Jaw Droppin' Customs taking the grand prize and a check for 7Gs. Then it was time for the music headliner to take the stage Bocephus himself Mr. Hank Williams Jr.
Sunday we were draggin' ass pretty hard as every night was spent bar hopping from joint to joint down on 6th Street. There is about a three-block stretch of 6th Street that was blocked off every night for motorcycles only. Known for its live music, nightclubs, and bars, 6th street is a biker's dream, and we were in dreamland for three nights straight.