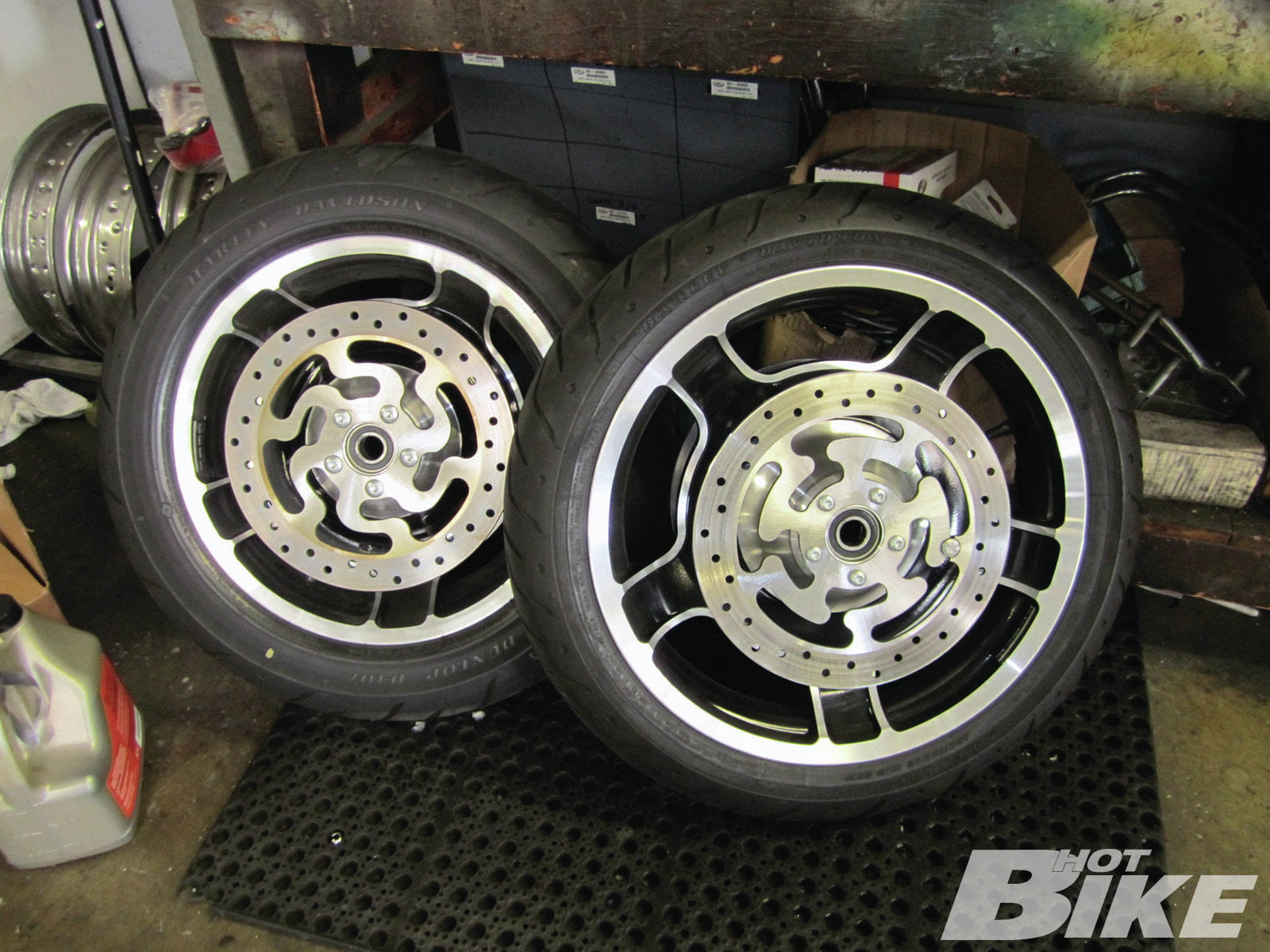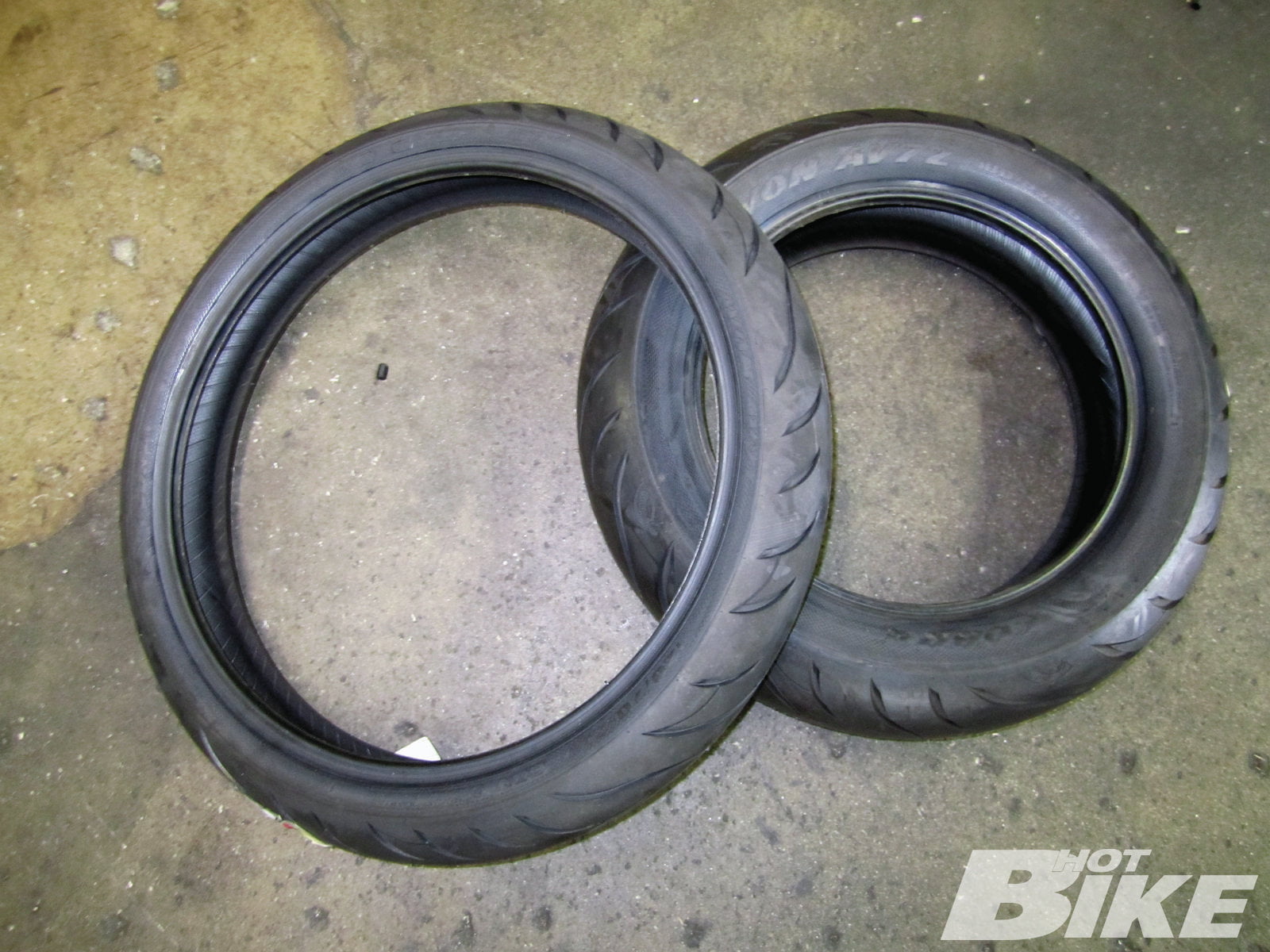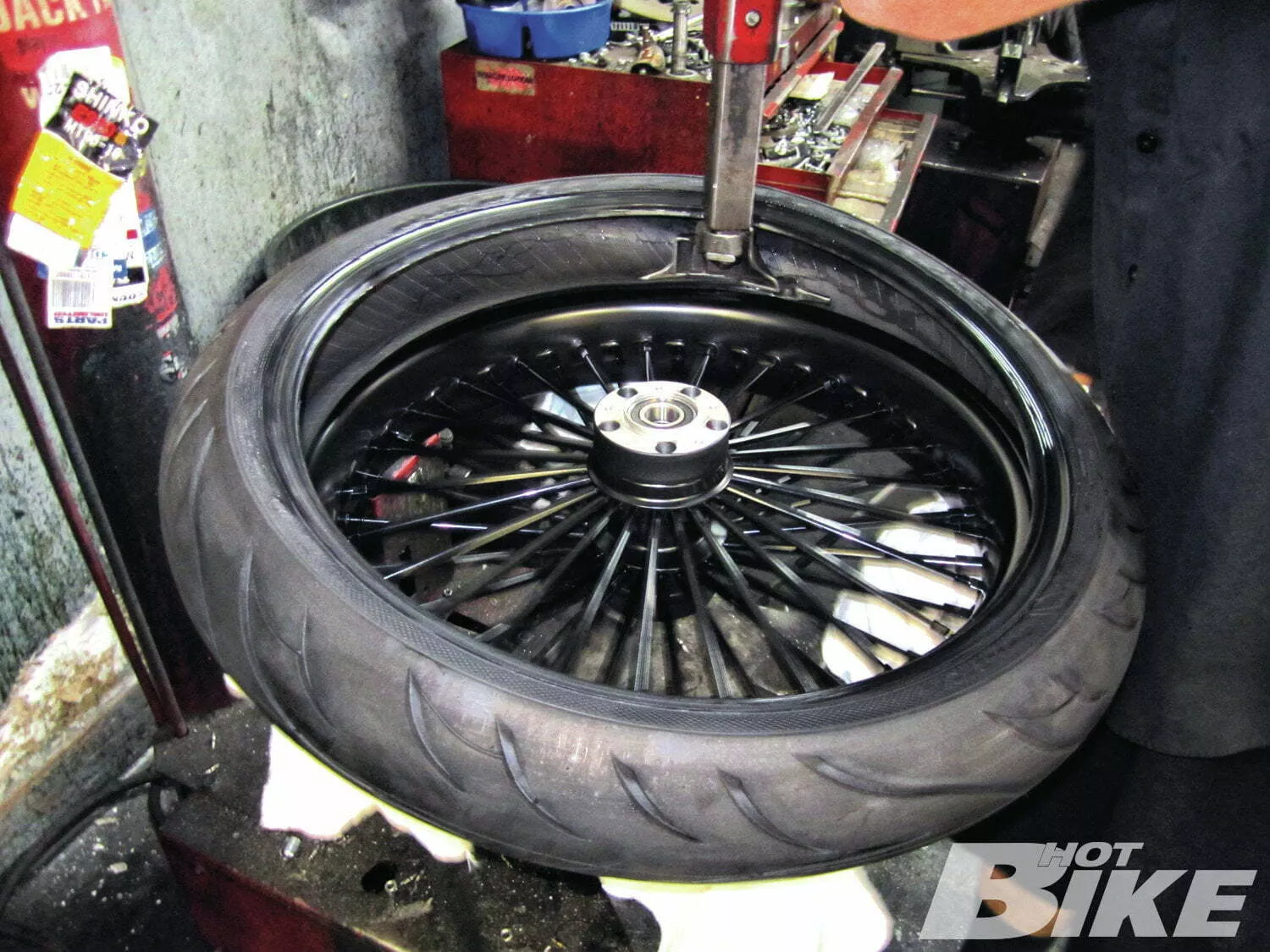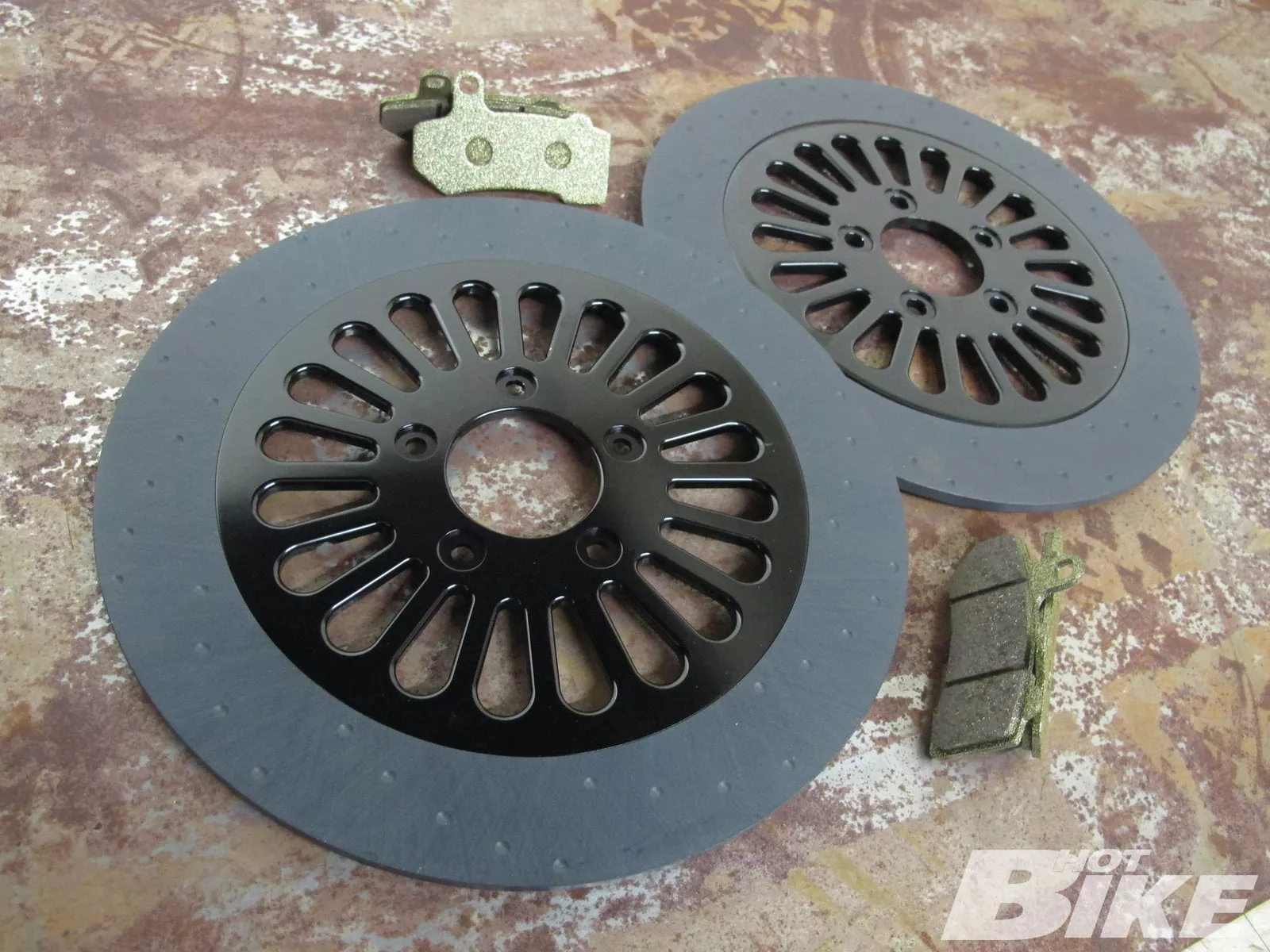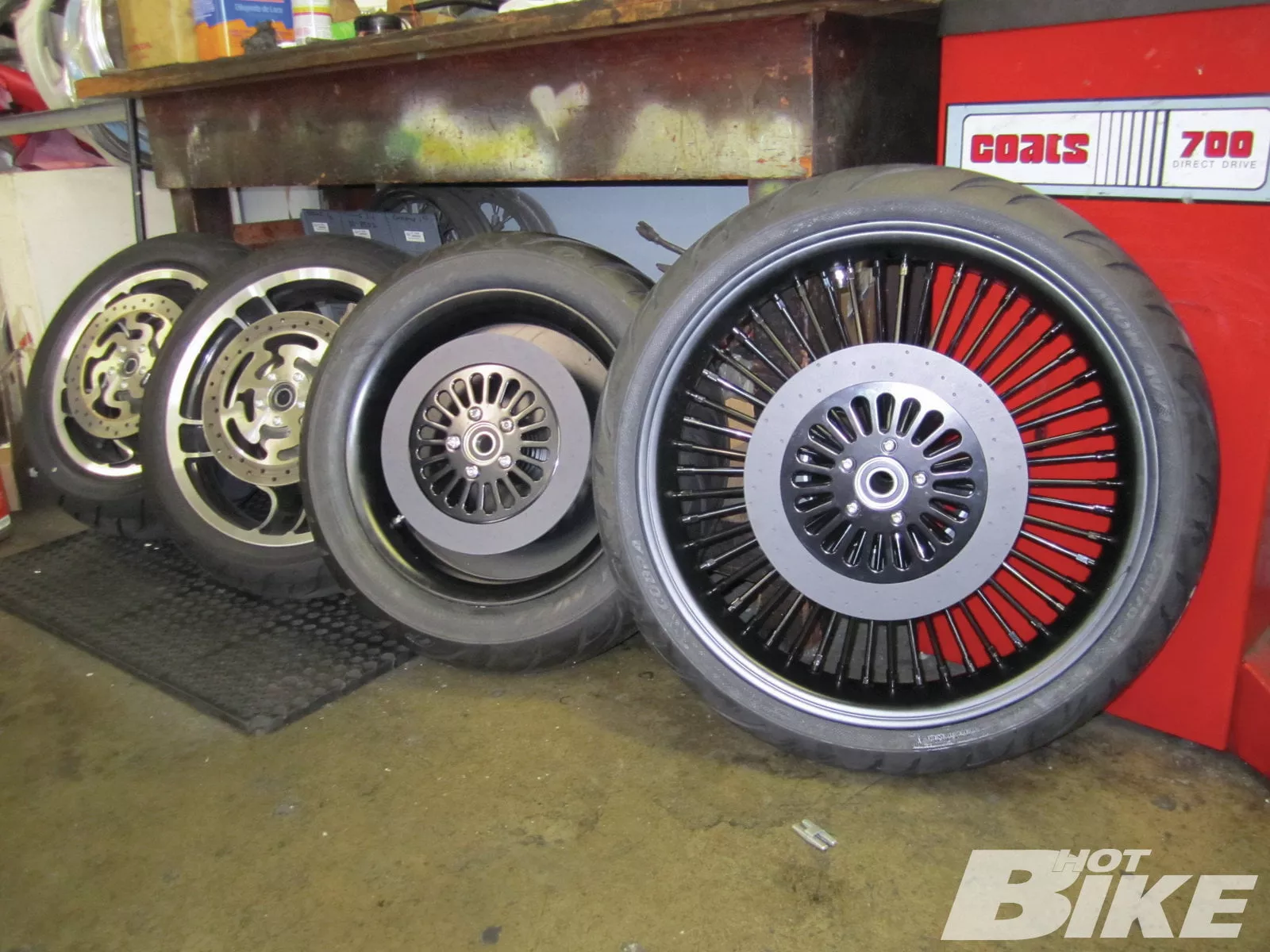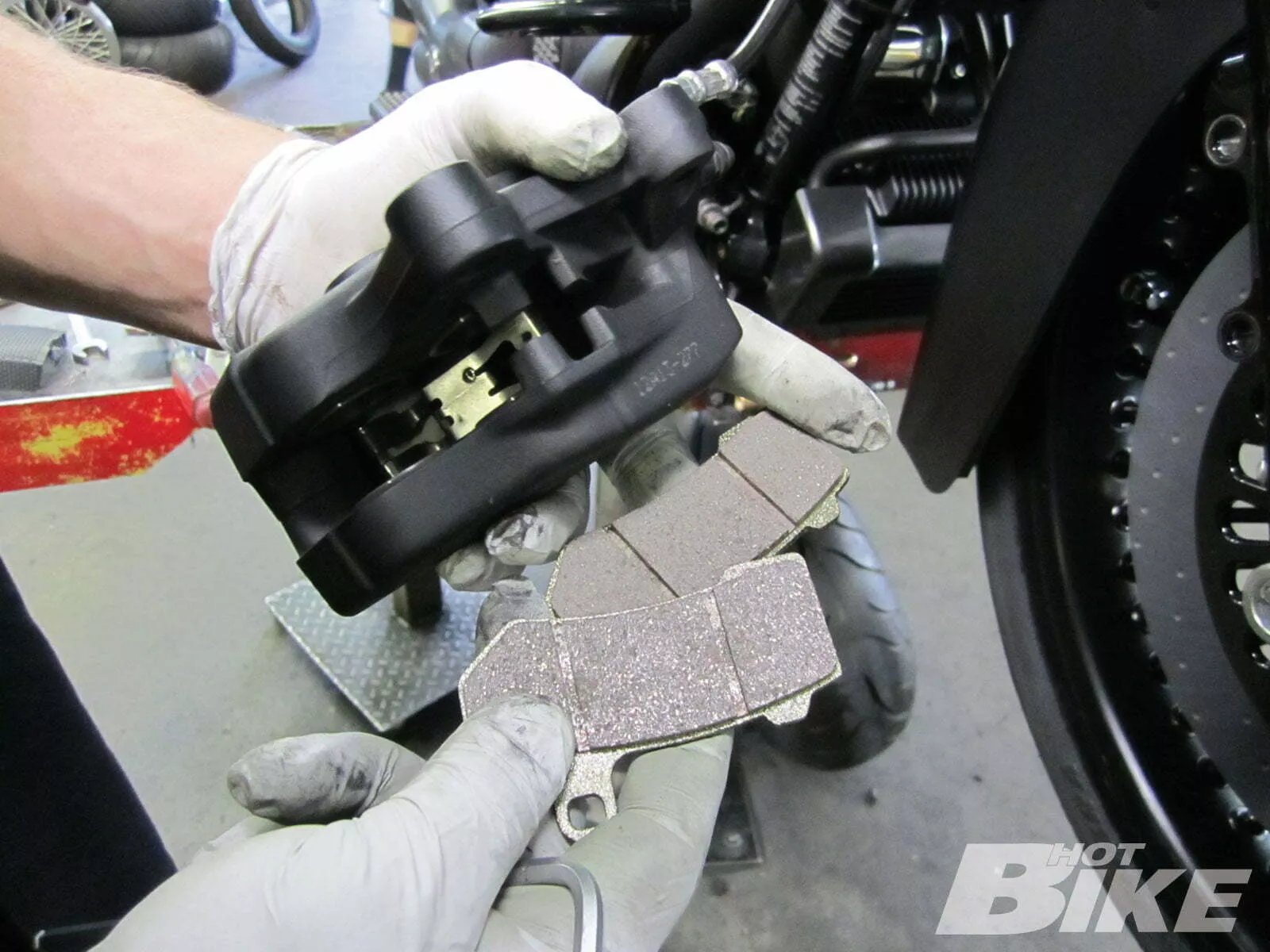 If you aren't into customizing your bike then you probably wouldn't be reading this magazine. We love to change our bikes up too. In fact it's our job and we do it well.
Take this 2012 Road Glide Custom for instance. We have been doing a fair bit of hopping up to it both in this magazine and in our sister magazine Baggers. We have wanted to upgrade the wheels, but wanted something to both murder the bike out with blackness while adding a bit of performance. We first started with a set of wheels from Ride Wright. Up front we went with Ride Wright's new 50-spoke Softlip wheel, which is a real advancement in spoked wheel design. The wheel starts out as a rolled spun rim made from 6061-T6 aluminum that is mated to a modular hub via 50 stainless steel spokes. The hub is a truly amazing design where the center unit can be outfitted with left and right sides with many different widths and bolt pattern options, so one set of wheels can effectively be used from bike to bike no matter what model or brand you buy next. Out back we went with a solid billet wheel that Ride Wright powdercoated semi-gloss black. We went with this type of wheel because we hate cleaning spokes under our bags and wanted a strong wheel since we are pushing 150 horsepower with this bike. We also went with the stock-sized wheel in the rear so our suspension geometry would stay the same as it came from the factory. Some say that putting a 21-inch-or-larger wheel on a bagger throws off the geometry of the bike. In most cases that is a true, but we took our bike to the suspension masters at Race Tech and by factoring in the wheel dimensions, rider weight, and type of bike, it outfitted our Road Glide so it had the same rake and trail as stock when the new wheels were installed, but with much better suspension.
Since the front wheel is of a larger diameter and we don't want poor handling or the chopper look, Race Tech lowered the fork accordingly with an RT kit. This kit also features Gold Valve Cartridge Emulators, which is a big upgrade in itself. The adjustable emulators control the amount of oil cycling through the fork internally, and along with Race Tech's progressively wound springs, it really makes a gigantic difference in a bagger's mushy frontend. Race Tech also upgraded the rear of the bike with a set of tuned internal floating piston GS3 shocks that both stiffen up the rear of the bike for canyon carving, yet provide good absorption of both high-frequency road chatter and big hits such as potholes and expansion joints.
Another performance upgrade was getting the right tires for the job and we found that a set of Avon Cobra tires fit the bill nicely. Up front we went with a 120/60-21 AV71 and in the rear we mounted a 180/65-16 AV72 tire. We really like the compound and tread design of Avon's Cobra series of tires and have found them to both be sticky enough for high-speed twisties, but wear well in all riding conditions.
Saving the best for last and finishing off our wheel and suspension performance upgrade was a set of Apex Lug Drive composite rotors and Gold Plus brake pads from Lyndall Brakes. This braking combination comes straight from road and drag racing and can turn a stock set of brake calipers into super stoppers. This wining combination starts with a fully floating rotor that is comprised of an ultra-light friction ring made from a proprietary metal matrix composite material fitted to a 6061-T6 billet aluminum carrier. The other part of the performance puzzle is Lyndall's brake pads. Constructed of DuPont carbon-Kevlar as well as Lyndall's own combination of non-ferrous metals, similar to what the brake rotor's friction place is made from. Under braking the pads compound marries to the rotor's friction ring so in effect both units are acting as one big brake pad making stopping power second to none. Other great side effects of using composite materials are these pads and rotors are lightweight, quiet, low dust, and are even guaranteed for life.
Once we got the pile of parts, we shuffled over to Wheel Works to have the tires professionally mounted and balanced. We then had them install the wheels, rotors, and pads so we could show you how it's done. After a few days in the saddle we determined that the bike turned out both looking great and even riding better than stock.
1. Our pal Gary at Wheel Works pulled the stock wheels from our Road Glide Custom.
2. Goodbye OEM wheels, tires, and brakes.
3. The new rubber from Avon was ready to be mounted.
4. Taking care to not scratch the rim while installing the rear tire is key.
5. The new rubber from Avon was ready to be mounted.
6. We are using the stock cush drive and pulley from our stock wheels, so we cleaned them up and checked them for any sort of wear.
7. The Lyndall composite rotors and pads are a thing of beauty and stop like a beast.
8. The three rotors and single pulley were installed and torqued to factory specifications.
9. Both wheels were checked for proper balance and properly weighted.
10. Out with the old and in with the new. Just look at the difference!
11. Adam installed the new 21-inch wheel onto the frontend.
12. The new Lyndall Gold Plus pads were installed into the stock H-D Brembo calipers.
13. Out back, Wheel Works' tech Mat bolts on the new Avon-wrapped Ride Wright smoothie wheel.
14. He then put the rear brake pads into the caliper and reinstalled it back on the bike.
15. The Race Tech GS-3 rear shocks were refitted and the final drivebelt was tightened to factory specs.
16. Here's how the Road Glide looked after the rolling stock swap. Sure it's sweet, but the other upgrades made the bike handle and brake far better than stock. Talk about a win-win situation!