With Indian Motorcycle's Chieftain, there aren't a ton of aftermarket manufacturers making performance products for the Thunder Stroke 111 engine just yet. But many are jumping on board because of the increasing popularity and interest in the lineup. However, companies like Lloyd'z Motorworkz, Arlen Ness, and Fab28 Industries are making some pretty killer components for the Indian Chieftain models. After securing an Arlen Ness air cleaner and Fab28 Industries exhaust, we grabbed a new set of 558 cams from Lloyd'z Motorworkz. Last, we had to tie these new upgrades all together, so we went to DynoJet for its Indian-specific tuner, the Power Vision CX. Running this new setup got us from 76.3 hp and 106.8 foot-pounds of torque to 87.5 horsepower and 113.2 foot-pounds of torque.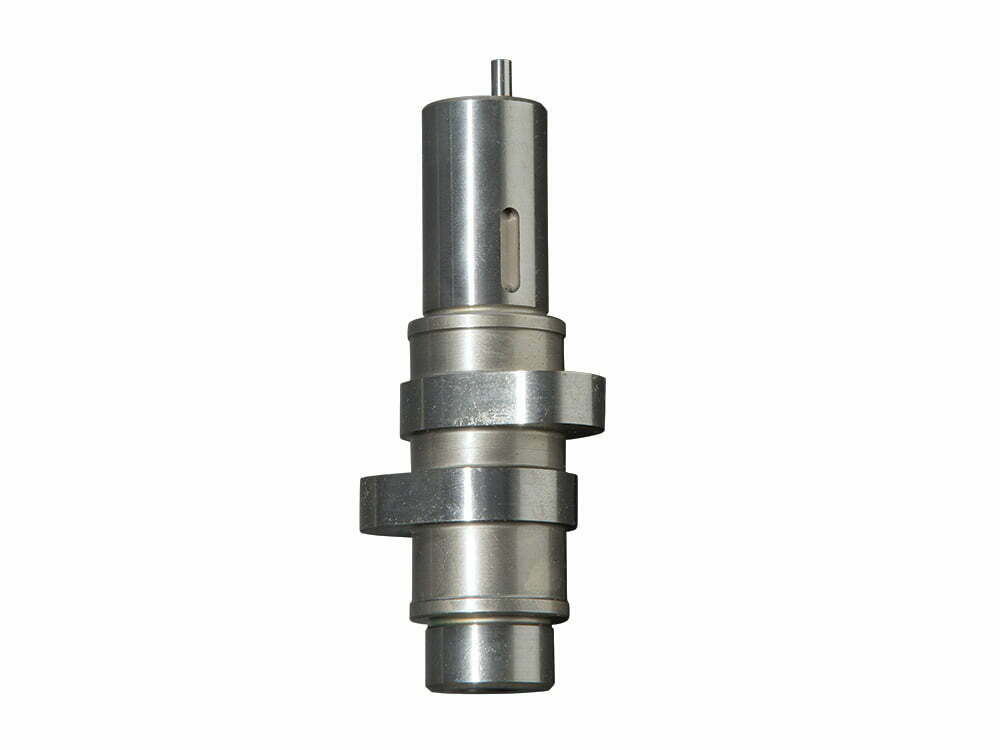 The 558 cams will run you $625 and will come with a new cam cover gasket. While swapping out these cams in the Thunder Stroke 111, there are tools to make the job a breeze. These are the gear backlash tool and the cam changing tool, both of which have been designed and perfected by Lloyd'z Motorworkz. Save yourself some time and make sure you get these tools for the job. You'll thank yourself later.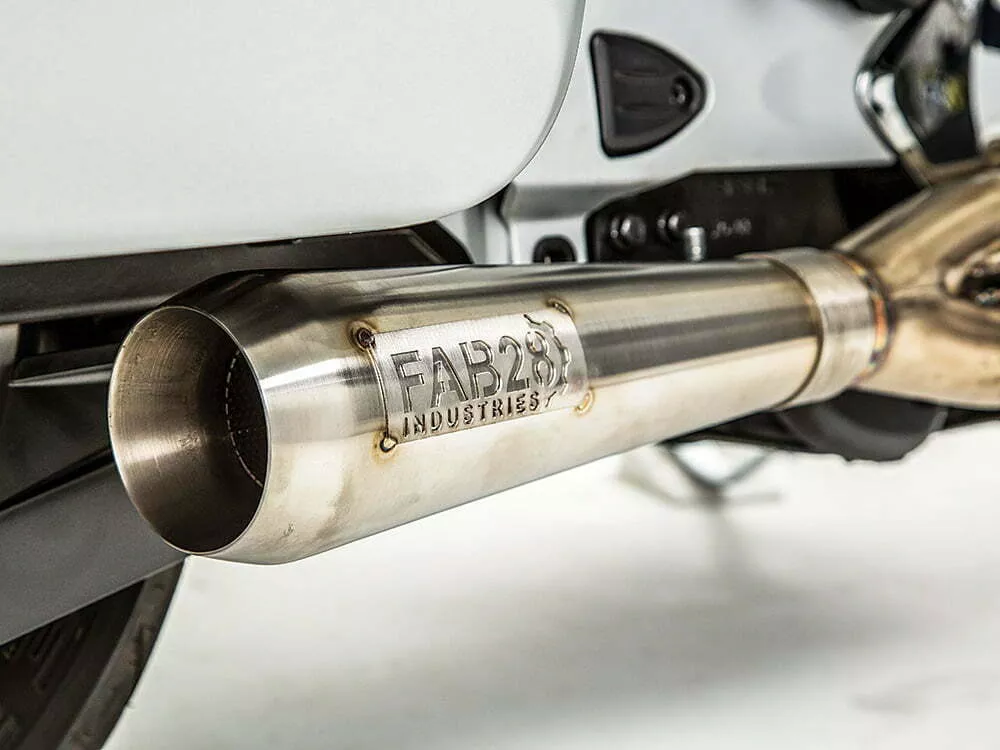 Just the raw look with exposed welds gives off the vibe of putting down high numbers. The Fab28 stainless 2-into-1 not only looks rad, but it also sounds amazing paired with the cam upgrade in the Thunder Stroke 111 motor. It produces a very deep, choppy rumble, definitely letting you know there is some motor work hiding in here. You are looking at a price tag of $1,499 for the stainless short 2-into-1.
---
Related Video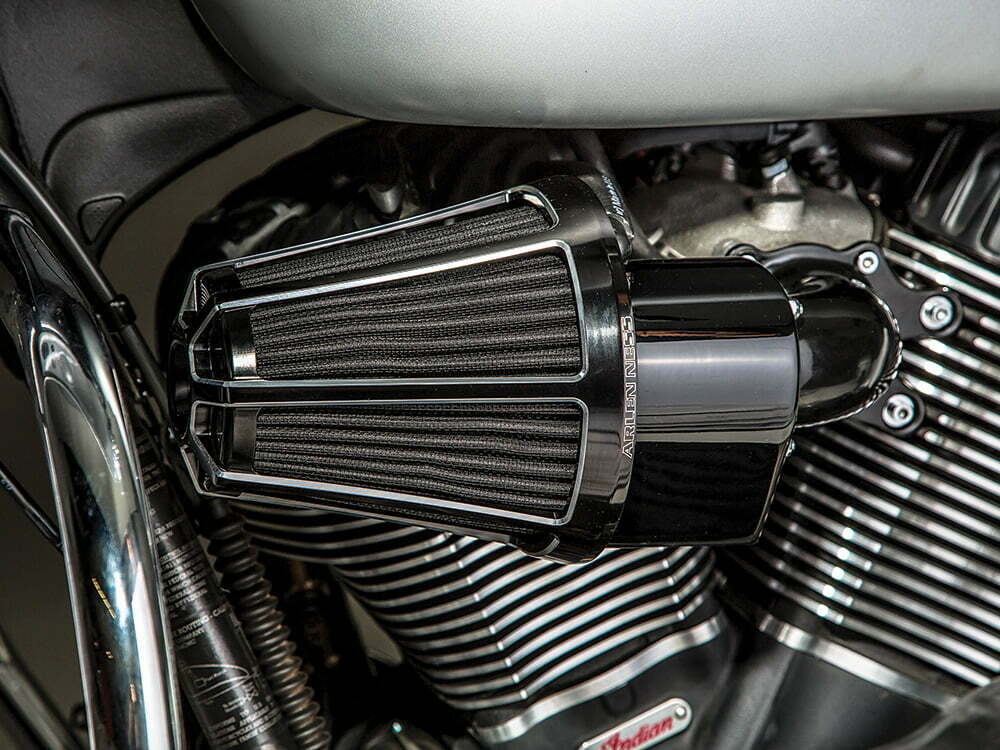 No matter what you do, you need that high-flow air cleaner pulling in more air to supply the beast. The Arlen Ness 90-degree air-cleaner kit does just that. It pulls in more air for you while adding a rad touch of flare to the left side of the bike. The air-cleaner kit will run you $439.95, and comes with everything needed to install and get those performance gains. The company offers six different color options, ours being the beveled cover in black.