Like the devil himself, motorcycle races have taken many forms to tempt people into mayhem. From hill climbs to drag racing on Main Street between flaming lines of gasoline, Sturgis has seen pretty much all of them. The tradition started with Pappy Hoel and the Jackpine Gypsies in the late 1930s with the first "rally" and hasn't let up since.
There've been some changes since then though. Attendance is a tad higher than it was in the early days. For many of us, the focus is on the weeklong beer-soaked party between hangovers, bike shows, and concerts. Motorcycle racing at one point was a secondary reason for some folks to attend Sturgis, but racing has retaken the spotlight in recent years as events like flat-track racing have come into popularity. There's a lot of gasoline and adrenaline flowing in the Black Hills for 2018, and here's how it all breaks down.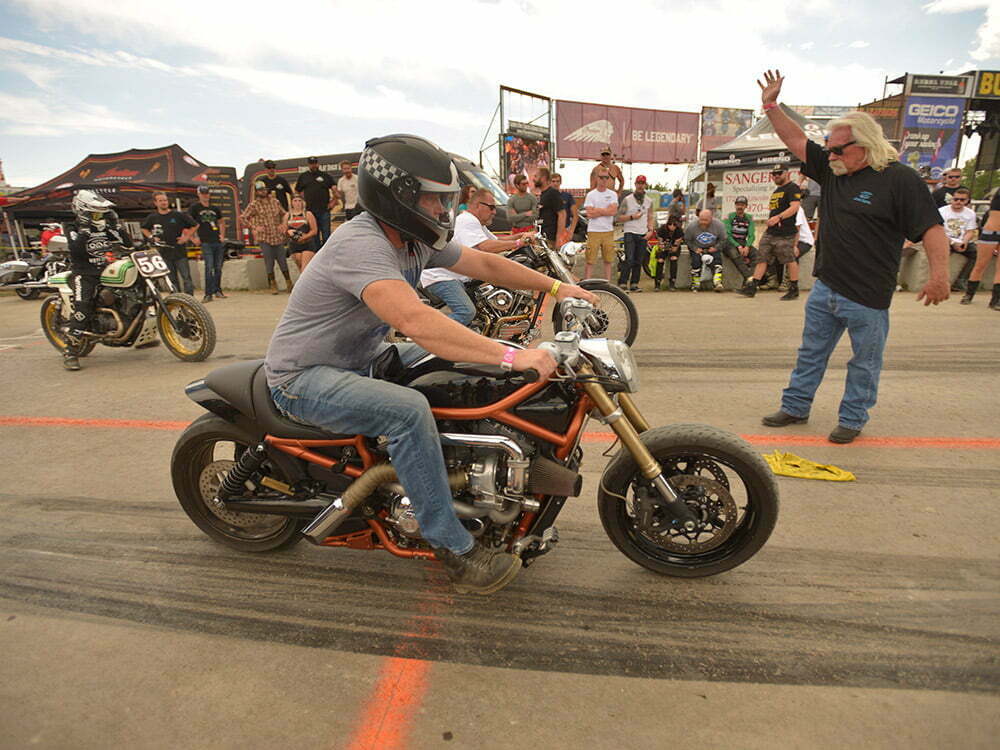 Ron Woodruff's Sturgis Buffalo Chip is the Disneyworld of V-twin motorcycling. Its concert series alone is reason enough to go to South Dakota; factor in all the custom bike shows that take place here, the accommodations, and the vendors, and you're a talking rat shy of being the Happiest Place on Earth for the Harley set. Woody doesn't skimp on the racing action either. Eight days of adrenaline-packed events are making this year's Sturgis Buffalo Chip Moto Stampede race series the premier action center of the rally. From American Flat Track and RSD Super Hooligan to street drags, Dirt Riot Off-Road, Gambler 500 Mini Bike Show Down, and AMA Supermoto, audiences will have an up-close viewing experience paired with hot rock concerts they won't find in any other venue in the world. Some races are absolutely free to everyone. Other races are free with camping. Passes may be purchased for each day, with multi-day packages offering the best value. The action kicks off on August 3 and doesn't let up until August 11. More info can be found at buffalochip.com.
The Chip's racing docket encompasses a gamut of motorcycle racing for those who want a little of everything. If you're all about getting down in the dirt, the Jackpine Gypsies are probably more your speed. The OG racing organization for Sturgis, the club runs MX, Pro-Am Hill Climb, dirt drags, and short track events all through the rally, from August 3 to August 10. Check out the full schedule here.
What's BHDRA? That would be the Black Hills Drag Racing Association. I'll give you three guesses as to where and what they're about. Hint: long straight runs on pavement. Held each rally at Sturgis Dragway, these races feature "run-what-ya-brung" events, Nitro Drags, and more. This year the rubber burns from August 5 to August 9. Find out more at the Sturgis Dragway site.
I may be getting old, but thanks to the bikes at this event there'll always be something at the rally older than me. This two-day celebration of vintage iron takes place August 6 and August 7 this year. Antique flat tracking and vintage dirt drags are the names of the game here at the Sturgis Half-Mile. Find out all you need to know at spiritofsturgis.com.