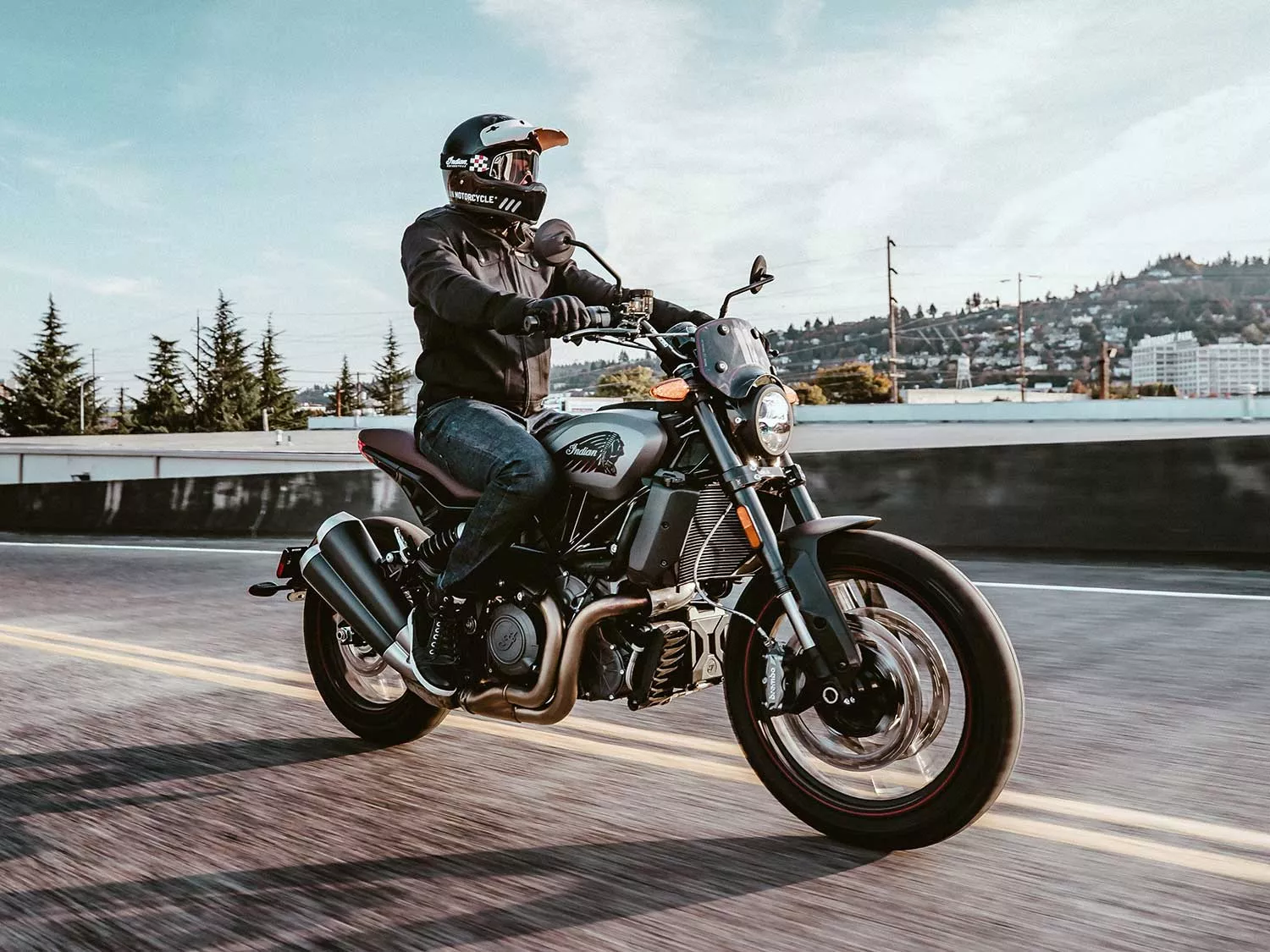 When Indian debuted the FTR last year it was all about the flat-track connection coupled with a monster dose of street-ready performance and a naked look to match. But you just knew the platform had the potential for several other iterations. One path was taken with the up-spec S model, which tacked on fully adjustable suspension, a fancier LED display, and two-tone paint, but other than that they were mechanically the same. Indian followed up soon thereafter with four different accessory "styling collections" that would change up the look of the bike; these were called Tracker, Rally, Sport, and Tour. And now it seems that one of those collections is morphing into an actual stand-alone model, creatively dubbed the 2020 FTR Rally, which Indian introduced last week at the EICMA 2019 show. And, yes, it does swap in many of the same bits used on the (US) Rally Collection, with the majority of the changes being purely cosmetic. Another thing: This particular 2020 FTR Rally was launched only for European, Middle Eastern, and Asian markets and will not be available in the US—for the time being, anyway.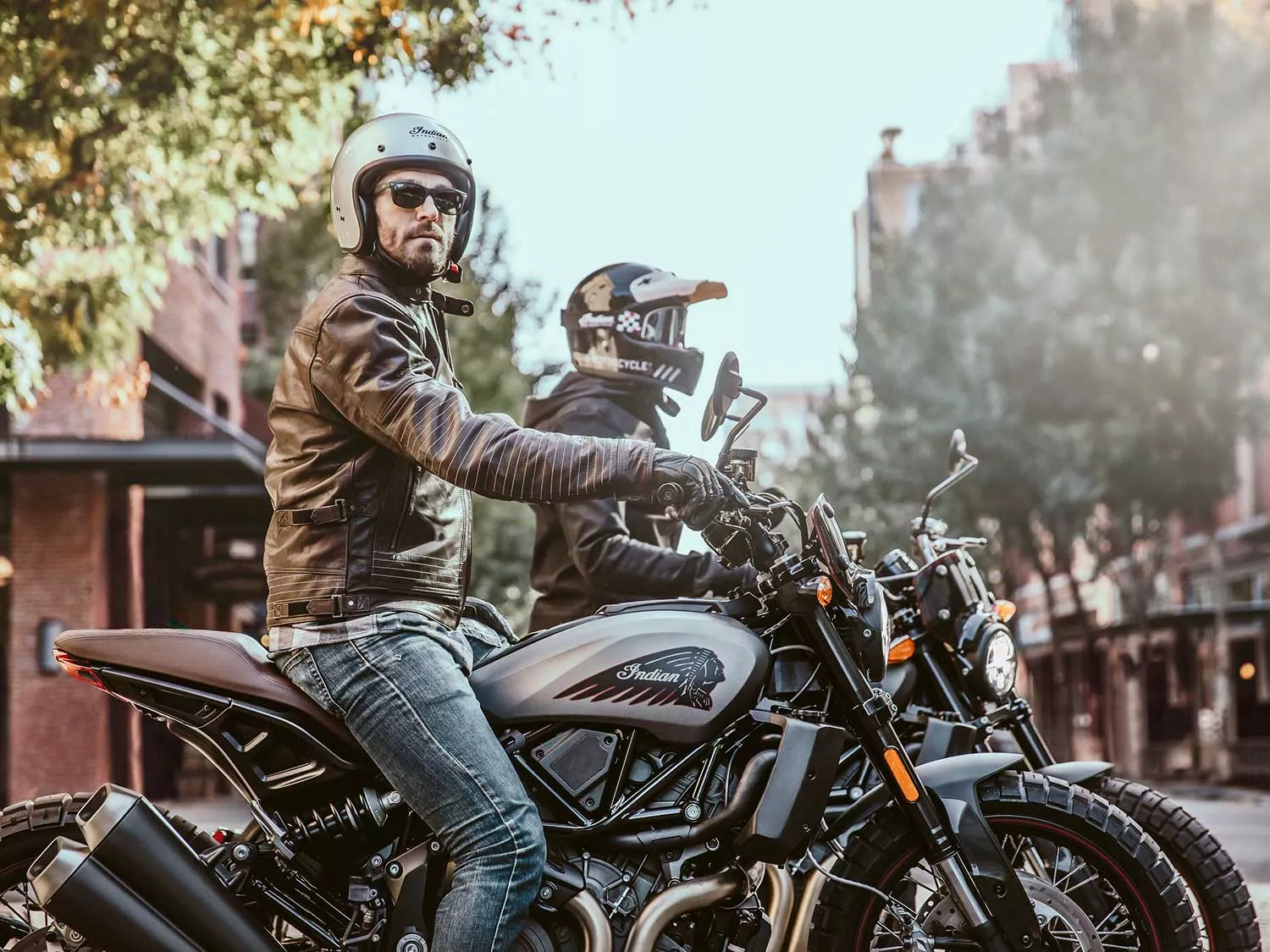 As you'd expect, the 2020 FTR Rally builds on the base 2019 FTR design but jazzes it up with "authentic retro styling," as Indian calls it. The first and most obvious changes are the new aluminum spoke wheels, which immediately identify it as a Rally model (and which are also part of the US Rally Collection). The difference here is that these wheels get a subtle red pinstripe running around their circumference and now wear block-y dirt-ready Pirelli Scorpion Rally STR tires to really sell this model's off-road pretensions.
Related: Indian Announces Accessory Kits For FTR 1200
Unchanged, beneath all the window dressing, is still a meaty 1,203cc V-twin engine, with 120 hp and loads of low-end punch, housed in a black trellis frame and sitting just behind an inverted fork. Radially mounted dual Brembos still chime in when needed for exceptional stopping power, so none of the best parts of the FTR have been sacrificed in the name of style, fortunately.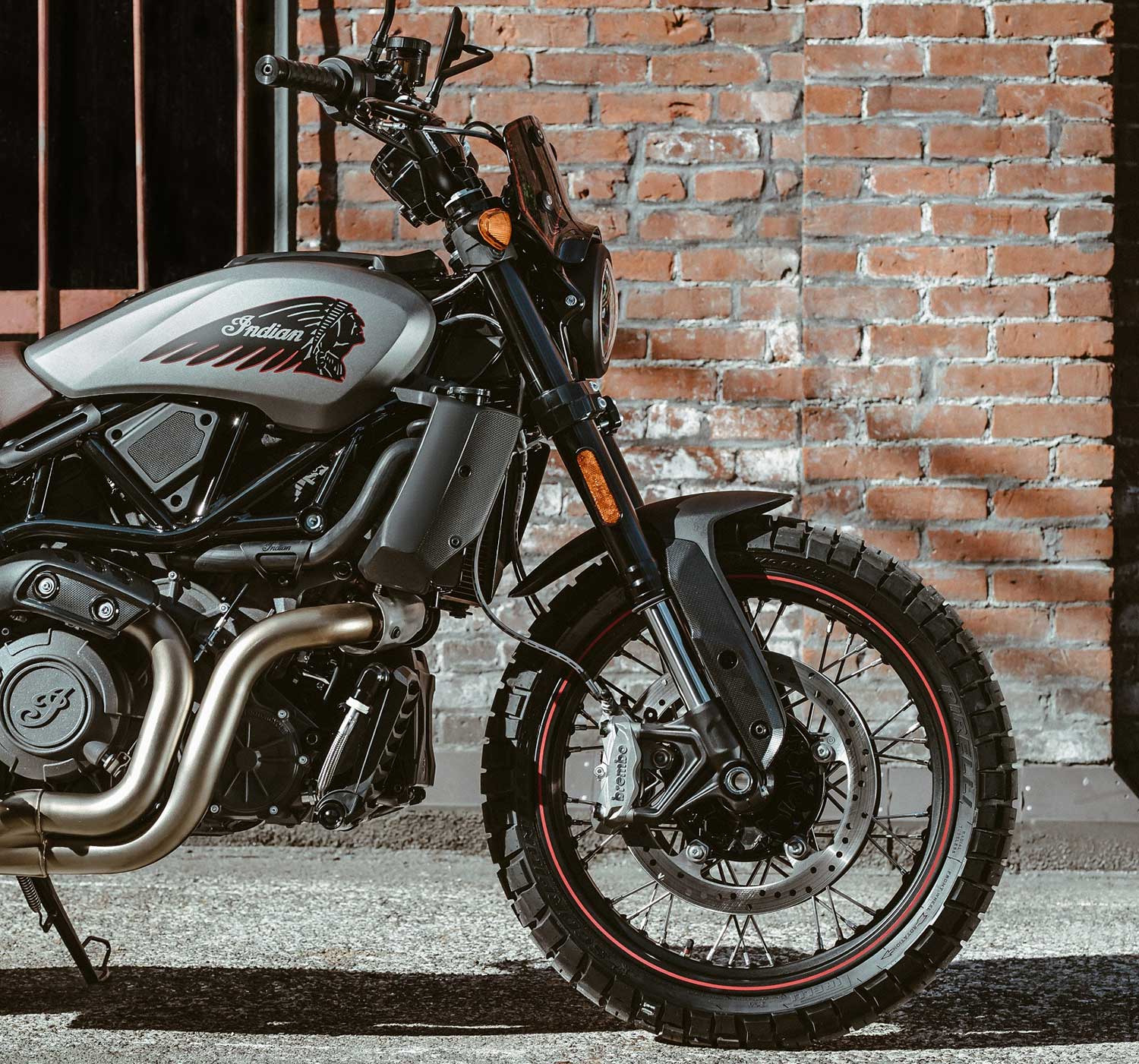 Other add-ons you might recognize include 50mm-taller Rally handlebars by ProTaper as well as well as a nifty low windscreen with subtle, elegant graphics and a wide, stepped brown aviator seat. The taller bar gives you more upright ergonomics that are better suited to ripping around town or tackling your favorite back roads, and while Indian mentions that the Rally also comes with "cruise control, a USB fast-charge port, and LED headlight," all those items are found on the base model as well, so…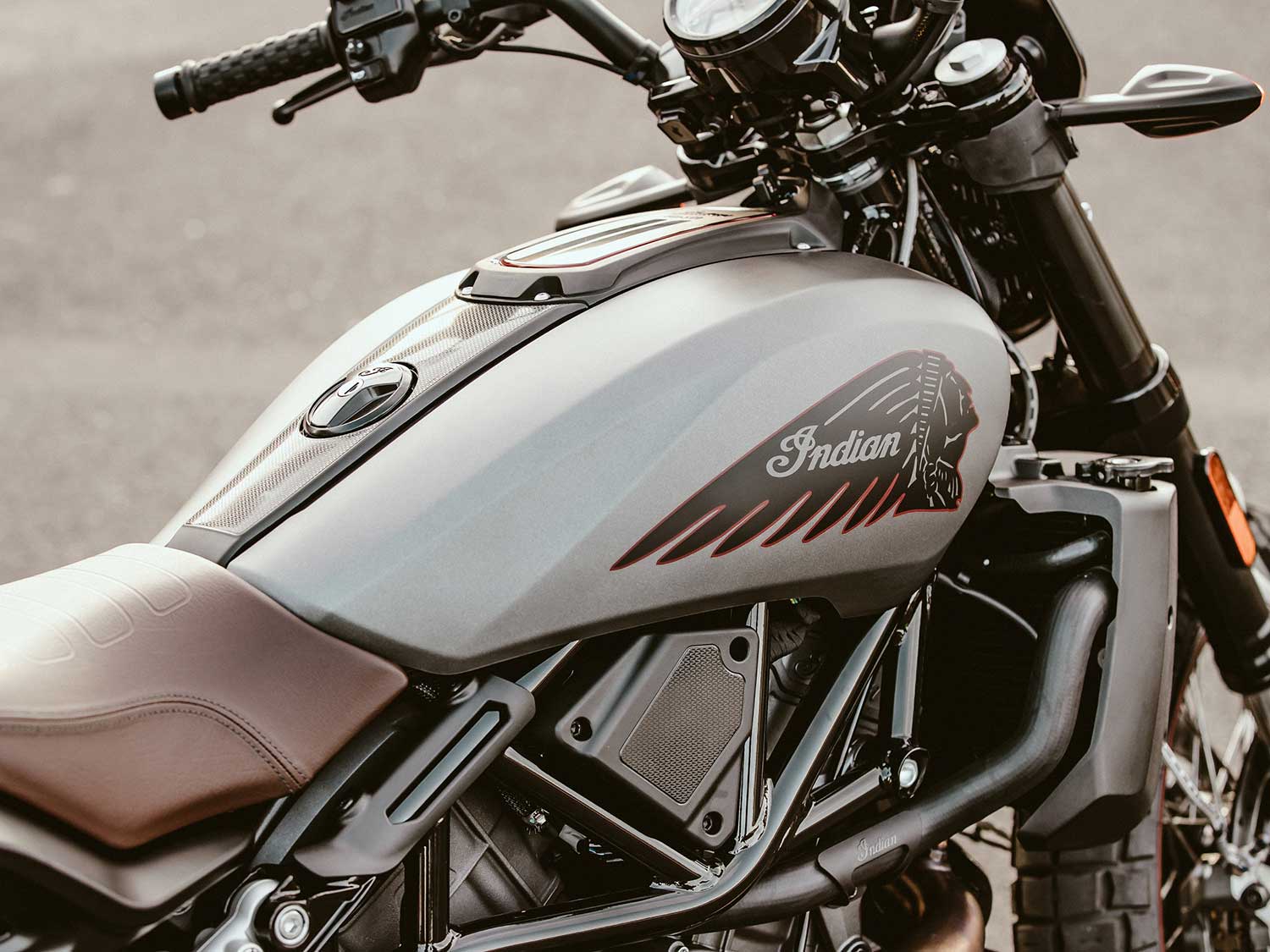 Key to the look of the FTR Rally is the new Titanium Smoke paint job, which carries the full Indian headdress logo front and center and feels like a not-too-flashy, handsome choice for this application. A key omission from the FTR Rally package, though, is a high-mounted Akrapovič exhaust, like the kind you'd get with the US Rally Collection, as well as the different fenders. It'd also be a treat to see a more stout radiator guard and maybe even a skid plate—all of which we're sure are available from the 40+ range of accessories Indian says it has developed for the FTR platform, though it'll probably cost you a nice chunk of change.
"The FTR Rally is a statement maker," said Reid Wilson, vice president of Indian Motorcycle. "But more than just eye candy, the bike reciprocates that 'cool feeling' through its 123-horsepower engine, commanding riding position, and nimble handling, perfect for city streets or back, canyon roads." Let's hope this iteration comes to America too, so we can check it out for ourselves.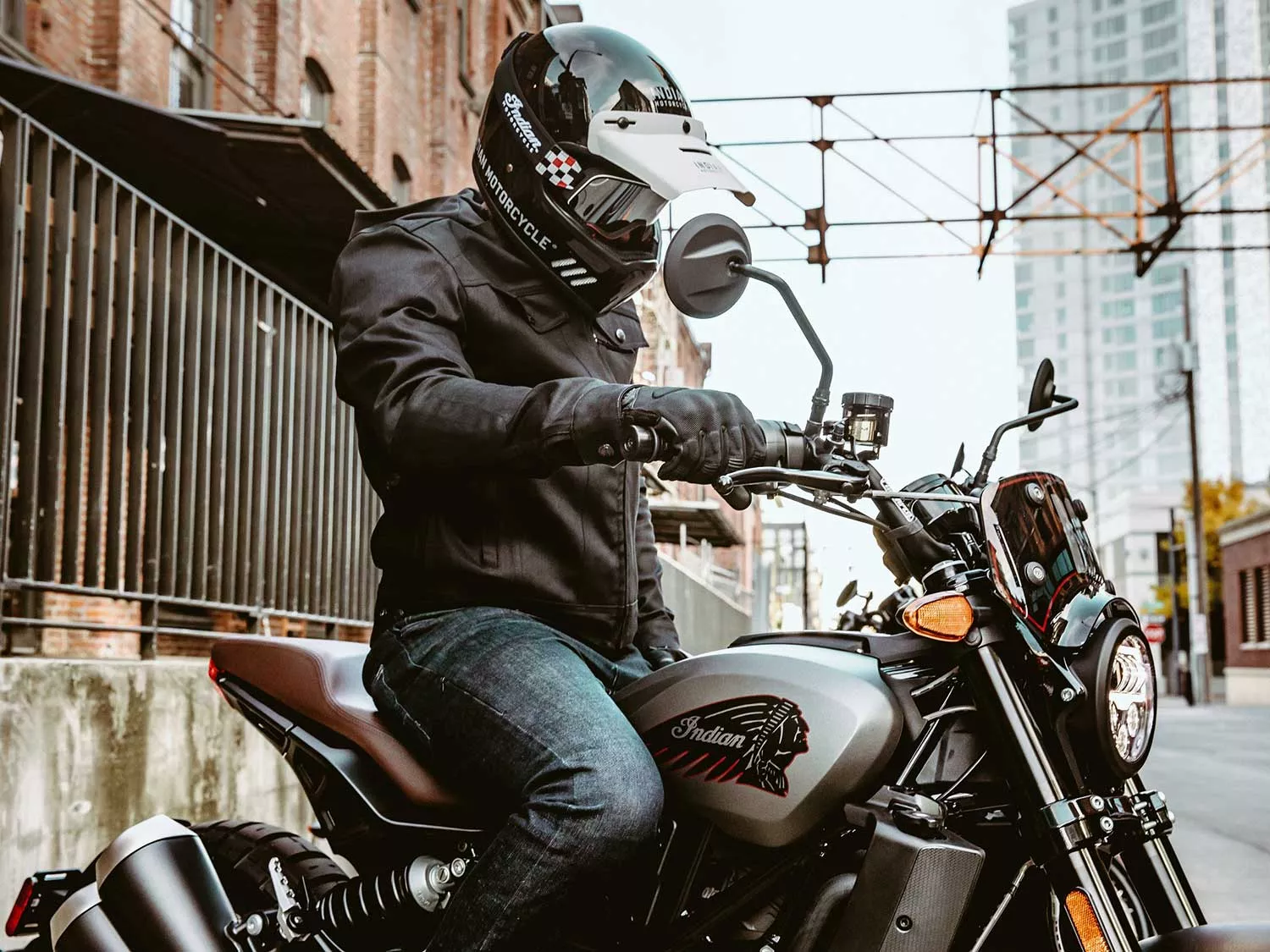 The FTR Rally will be available at Indian Motorcycle dealerships (overseas, not here) in early 2020.