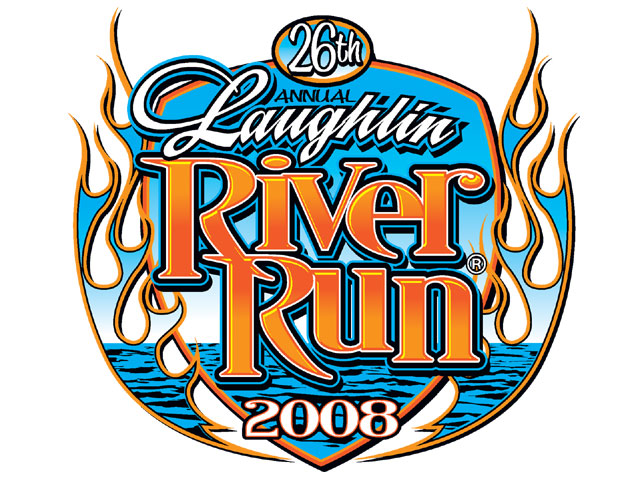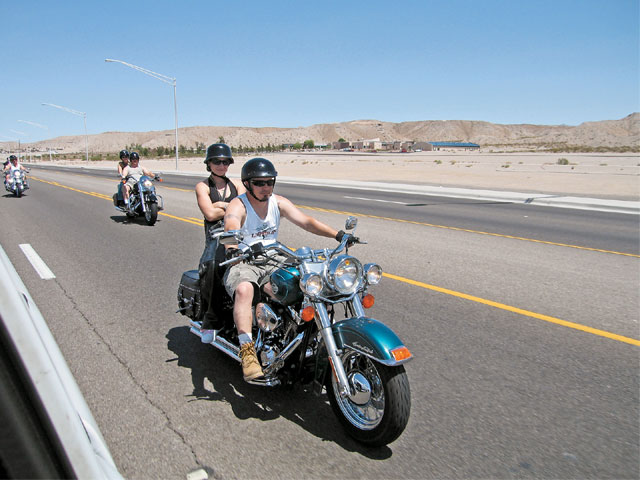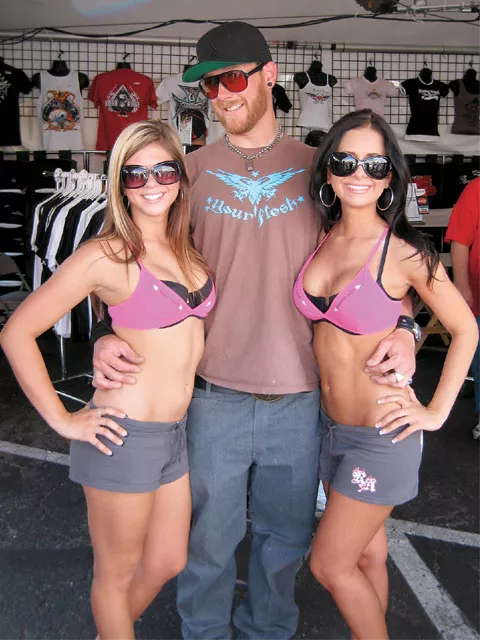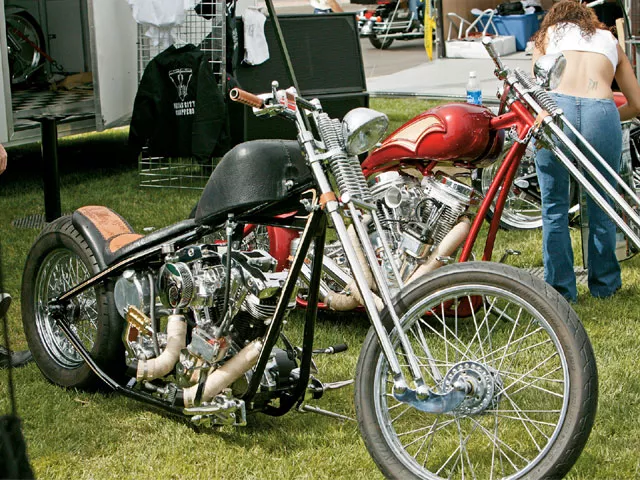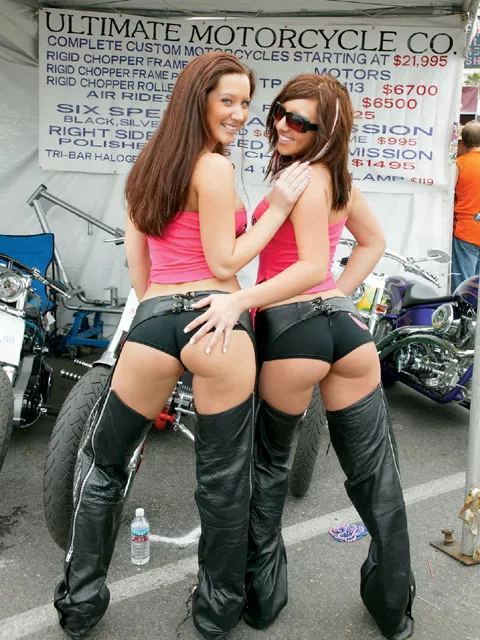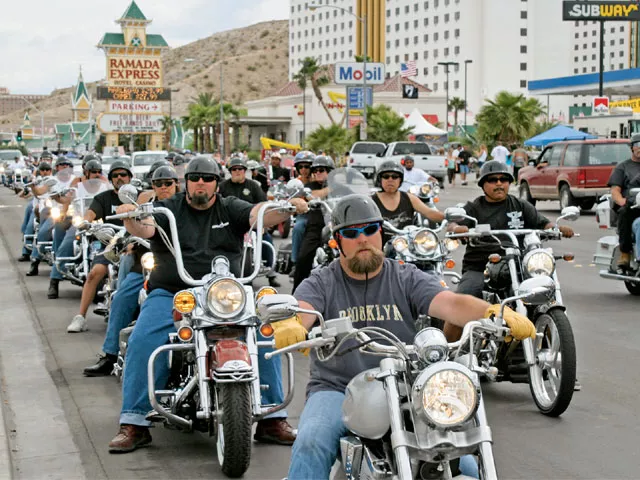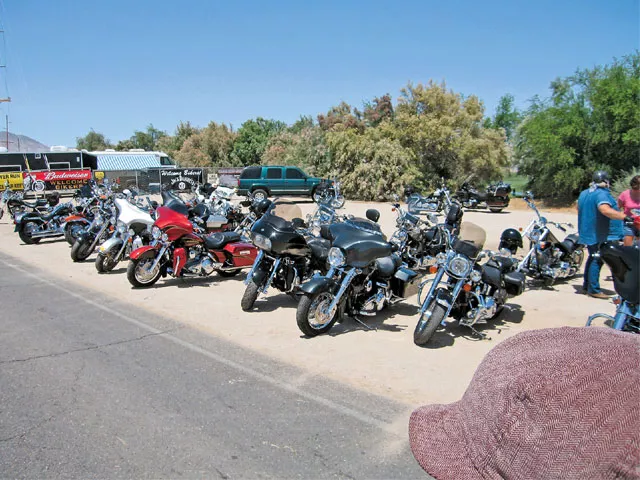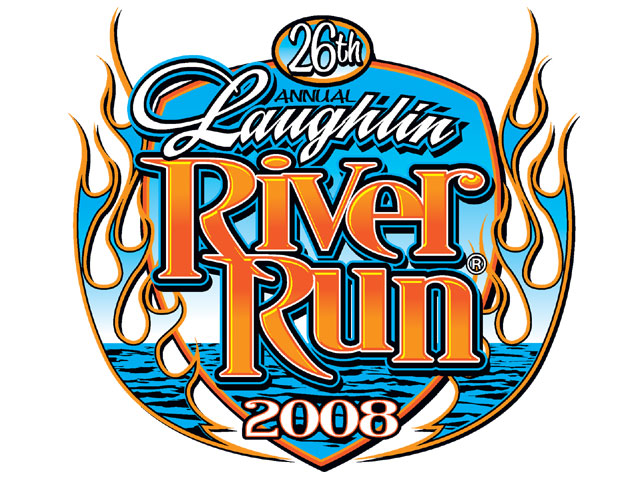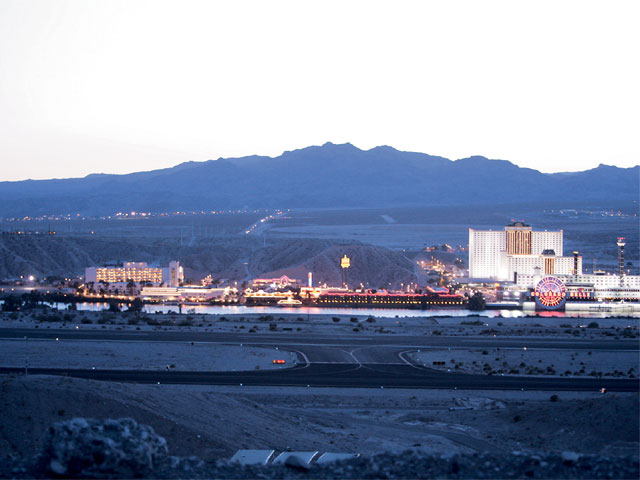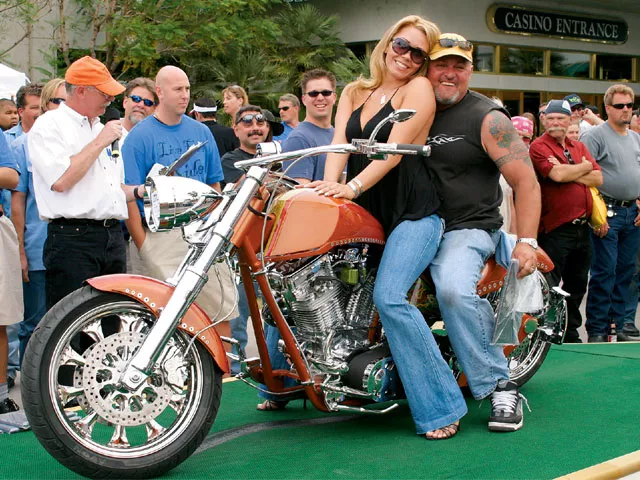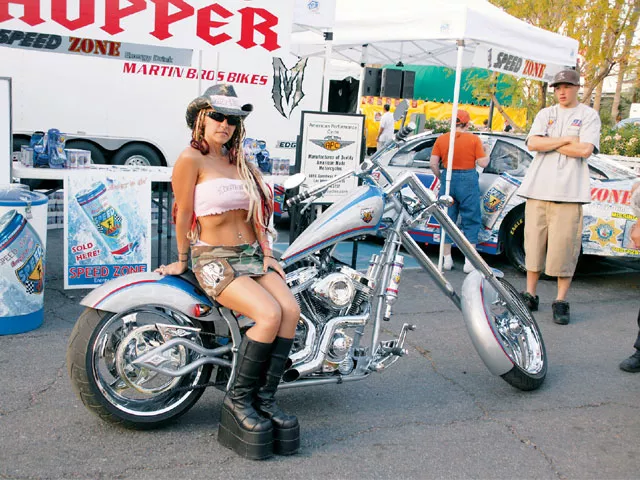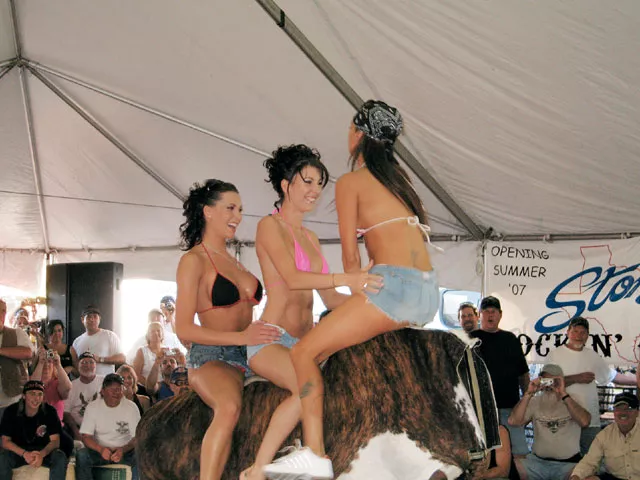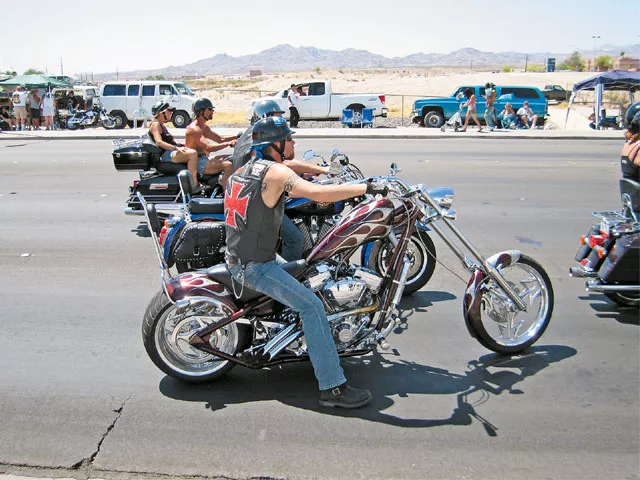 This April '08 will mark the 26th Annual Laughlin River Run. April is a crazy time of year for many motorcycle enthusiasts on the West Coast. This year the event will run from April 23-27 and continues to draw the biggest vendors and crowds, not just from California's West Coast, but from all over the country. The River Run is located on the Colorado River in the rugged desert of Laughlin, Nevada, which is about 90 miles south of Las Vegas. This gambling town lights up in neon at night and has over 10 top-notch casinos for you to try your luck at while at the Laughlin Bike Rally. Every year all the big-name companies, including Harley-Davidson, Drag Specialties, JIMS, S&S;, PM, Vance and Hines, Victory, Arlen Ness, Saddleman, and Big Dog set up their rigs amongst some of the biggest names in the custom motorcycle industry, such as Covingtons Custom Cycles, Matt Hotch esigns, and Central Coast Cycles.
Every day will be packed with live entertainment from one end of the strip to the other with poker/slot tournaments, demo rides, bike shows, and parties. In the past live concerts from bands like Foreigner, The Marshall Tucker Band, REO Speed Wagon, Cheap Trick, and ZZ Top rocked the biker crowd. This year's River Run Concert Series features rock band Foreigner appearing at the Aquarius Outdoor Amphitheater along with Warrant. For show times and tickets, check www.laughlinriverrun.com.
On Saturday the 26th, all of the best bikes on the Colorado River will line the River Walk Exhibit area to claim the event's $2,500 Best in Show prize money. The hottest women in the desert will turn up the temperature by competing in the Miss Laughlin River Run and Miss Hawaiian Tropic Laughlin contests (ladies, you too can try your luck at it if you are hot).
If you want to get out for a ride, you need to head out over the river into Arizona out Highway 95 to the Avi casino for the "Run What You Brung" drag races. The casino closes down the back road for a 1/8-mile drag strip and like the sign says you can race your ride. It cost about ten bucks to sign up, then about two bucks more a race-not bad to go headto- head with a friend in a safe way and not get a ticket (well, at least not for racing). If that's not your thing, but a cool ol' ghost town is, then keep heading out on Highway 95 till you come to Silver Creek Road, then look for a small sign that says old Route 66 to Oatman and head east about 18 miles. Once you see wild burros and the Ghost Riders Gunfighters putting on a show every two hours, then you've found it, as if all the motorcycles aren't a big hint. It is a good idea to head out there early because it's a small town that can fill up fast. There is plenty to see with tons of food and drinks to be had. If more riding is what you are looking for, other nearby destinations to explore include Hoover Dam, Old Route 66, the Grand Canyon, and the London Bridge in nearby Lake Havasu City, Arizona.
Here are a few things to remember for weeks leading up to the River Run: Just about every H-D dealership and local shop is packed with bikes waiting to be serviced and prepped for the ride across the desert, so if you are the guy or gal that needs to get your bike looked at, then you may want to get it in ASAP. Also, just as a heads-up, the HOT BIKE staff has had a few run-ins with the law (most of the time they were fix-it tickets, OK, and a few speeding tickets; we were not at the Avi). What we found was that as we were crossing state lines (California, Arizona, Nevada), our bike needed to meet each state's DOT motorcycle codes. In California the height of your handlebars can be up to 6 inches above your shoulders now, but not in Arizona or Nevada; the bars need to be at or below the shoulder. You need two mirrors in Nevada, but one is OK in California and Arizona. A DOT helmet is needed in California and Nevada, but not Arizona. However, with no helmet you need to have eye protection or a full windshield in Arizona and Nevada, and lane splitting is not allowed. One ticket was for our handlebars being too tall, no blinkers, no horn, no mufflers, no DOT helmet, no seat under the passenger, single mirror, no front fender, no front brake-it was not cheap to fix. Each thing had a different fine and overall was about $350.00 in fines, and that was in one state. The list goes on, so it is a good idea to check with your local Highway Patrol office for a copy of what you will need to keep the cops off your back.
As for Sunday-well, Sunday is the slow day, as most of the vendors are starting to pack up, but there are still plenty of things to do before the ride back home. All the casinos will still take your last dollar, or you can cool off in the river. It's not a big town, but there are lots of big things to do.
For more Laughlin Motorcycle Rally information and the latest lineup of attractions at the Laughlin Bike Rally, just go to the 2007 Laughlin River Run site, , and ride safe.