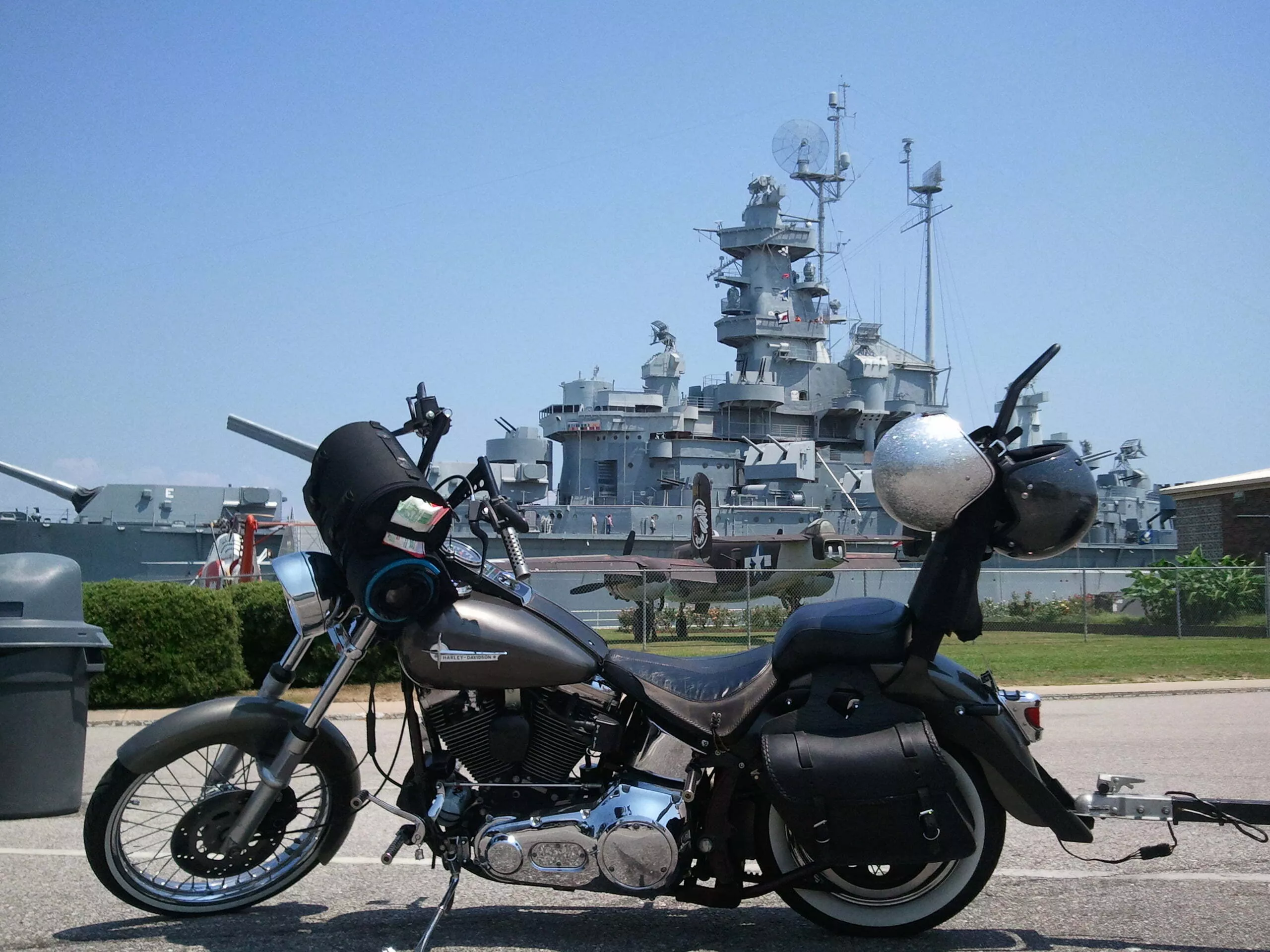 This is our 1989 Softail Custom I found with 2,988 miles on the clock in 2010. She now has a little over 25,000 miles on the clock. It has spoke wheels, Fat Boy rear fender and headlight, Low Boy front fender, 6-gallon tanks, homemade sissybar, and RSD vintage apes. The Evo motor has been treated to new top-end gasket set, Andrews EV-27 cam, and Dynatek single-fire ignition system. We've taken the old girl on plenty of trips, including a 10-day, 3,000-mile trip to Florida all the while pulling our trailer behind us. Last year we took her home to Milwaukee for the 110th anniversary. The bike is 27 years old now, and we plan on keeping it around for another 27.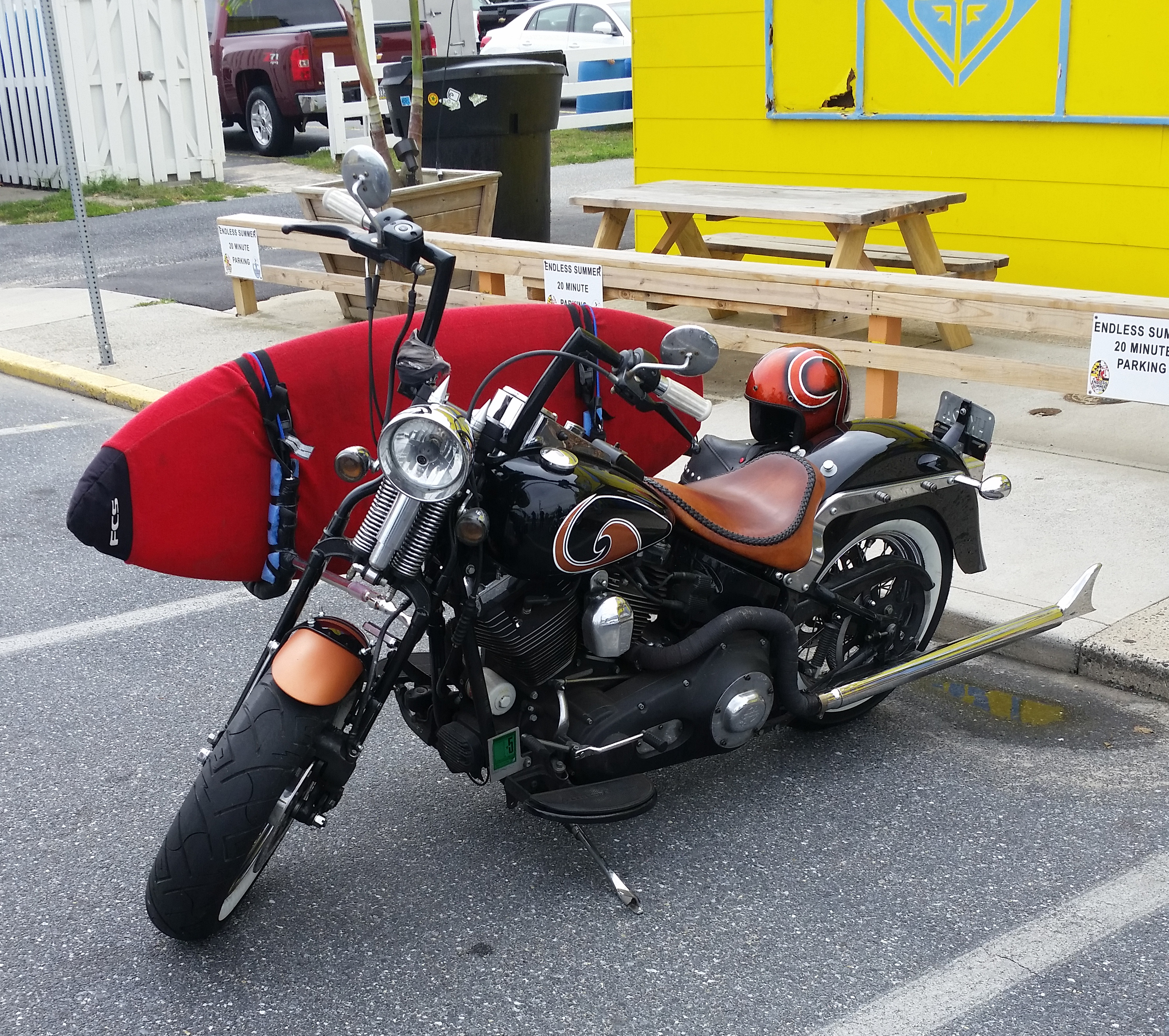 Here is a picture of my 2005 Springer Classic. It has a stock 88ci motor, Samson Fishtail Cholos pipes, Todd's Cycle 10-inch handlebars, Roberti customs seat, and a Surferpeg surfboard rack. It sure makes trips from Pittsburgh to the Eastern shore fun.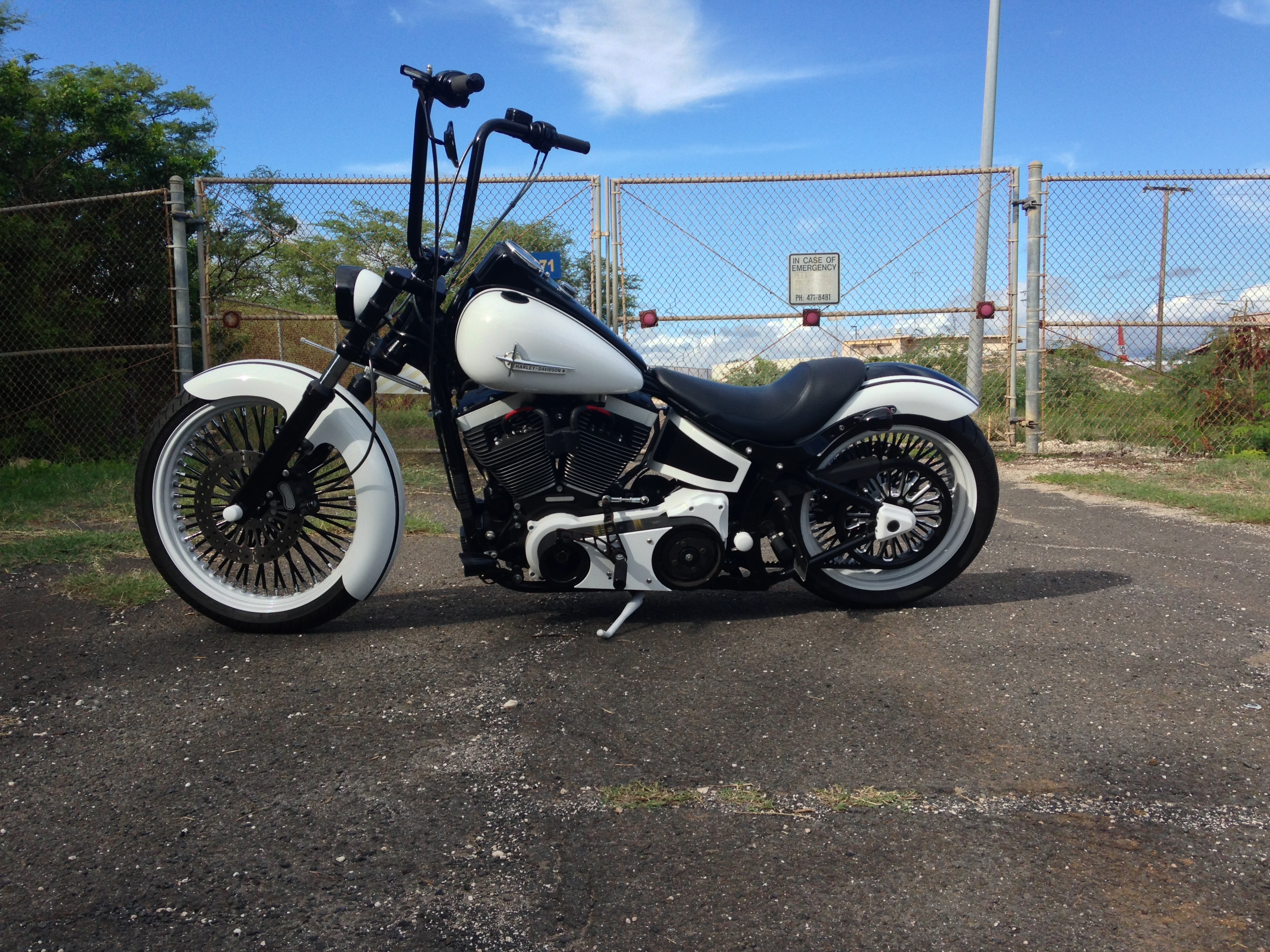 Here is my 2006 Night Train. It has a 98 Big Bore high compression motor, custom Fuel Moto/CP forged pistons with 10:1 compression, Wood Knight Prowler hydraulic cam plate upgrade, Wood Knight Prowler TW6-6R, Wood Performance lifters, Fuel Moto pushrods, extensive CNC porting, texturing, and blending, oversize stainless 1.900-inch intake, 1.610-inch exhaust valves, Serdi valve job, beehive-style valve springs, CC combustion chamber, machine compression releases, Thundermax Tuner, Performance Machines grips, Roland Sands adjustable levers, Burly apehangers and clamp, Pro One raked triple trees, 21 x 3.5 DNA spoke wheel with custom front fender, 18-inch 200 rear tire with DNA wheel, matching brake rotors, Roland Sands final drive pulley, custom mounted Daytona steering stabilizer, BDL 3-inch open primary, Roland Sands rear fender kit with seat, Spitfire custom mid controls, RB LSR 2-into-1 Racing exhaust, and many more extras! My bike is very clean and only has 6,000 miles on the bike, but the new motor only has 3,000 miles.