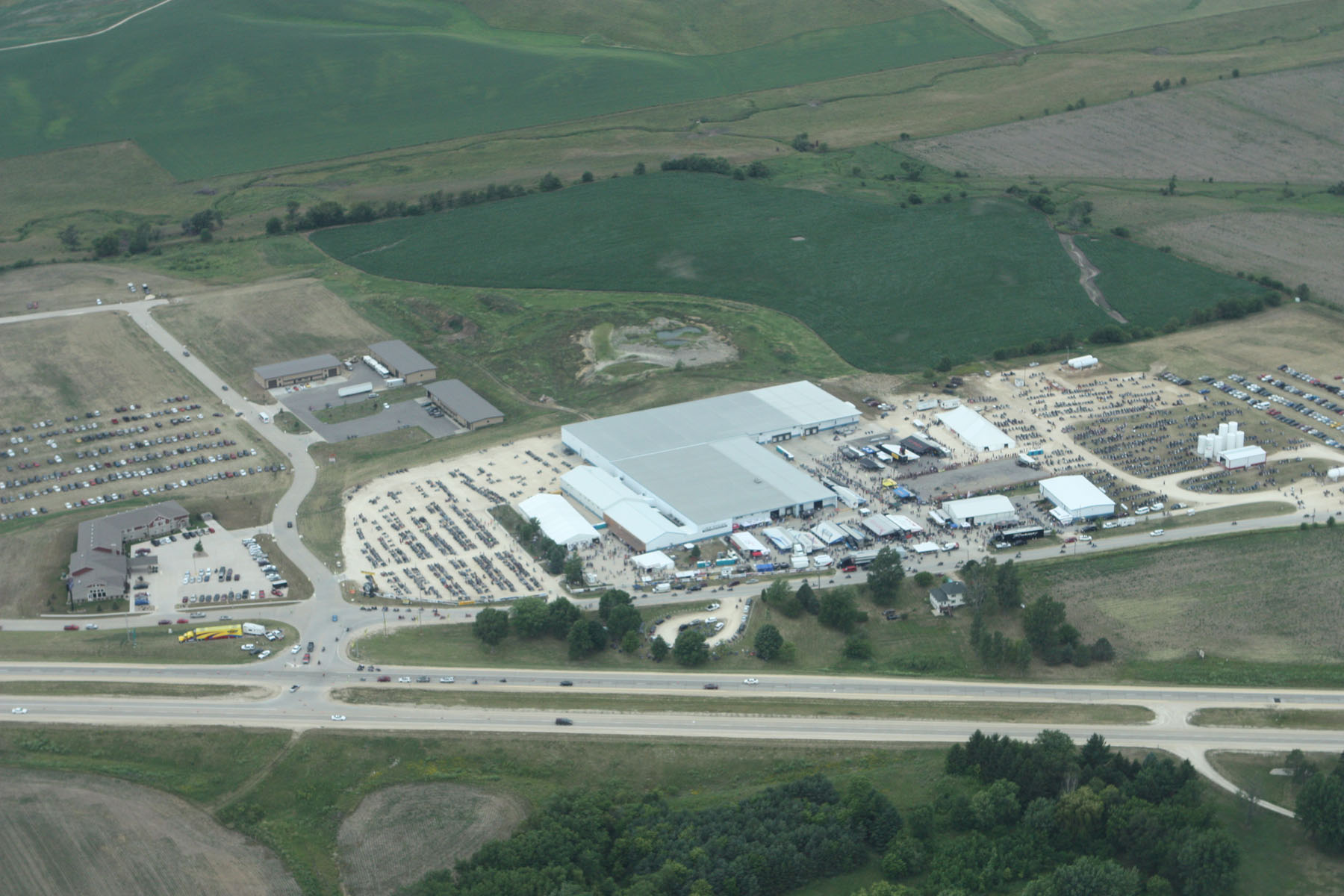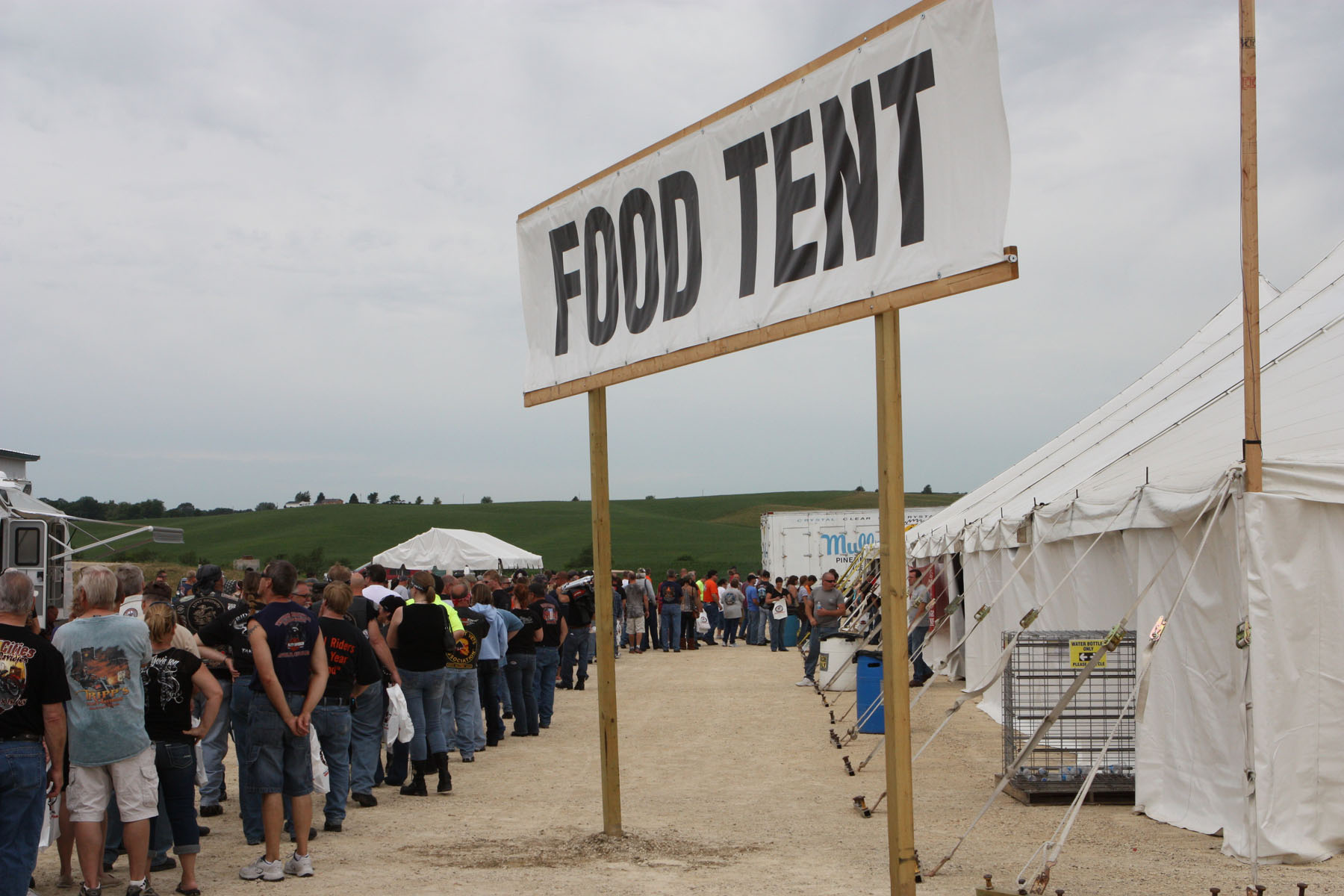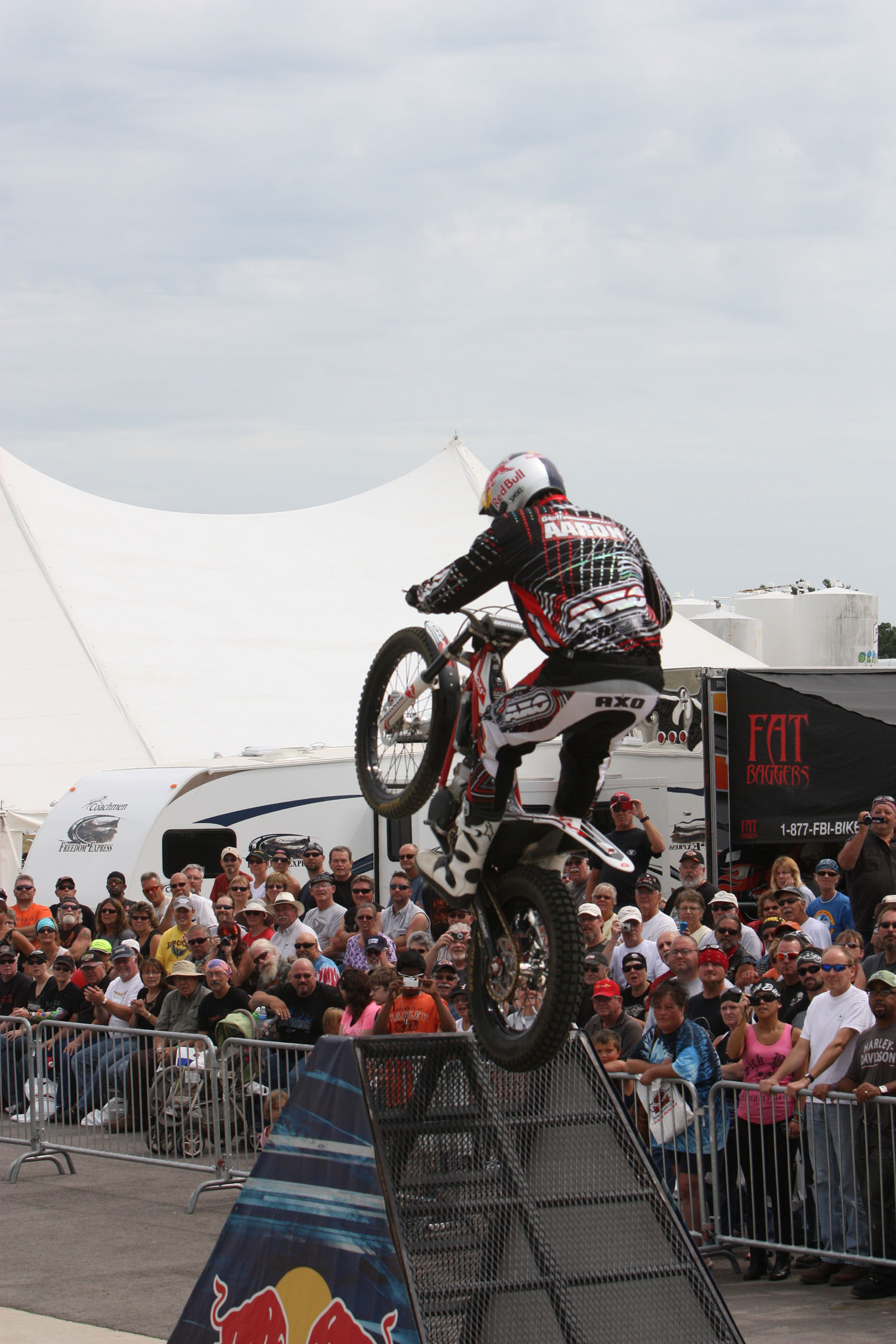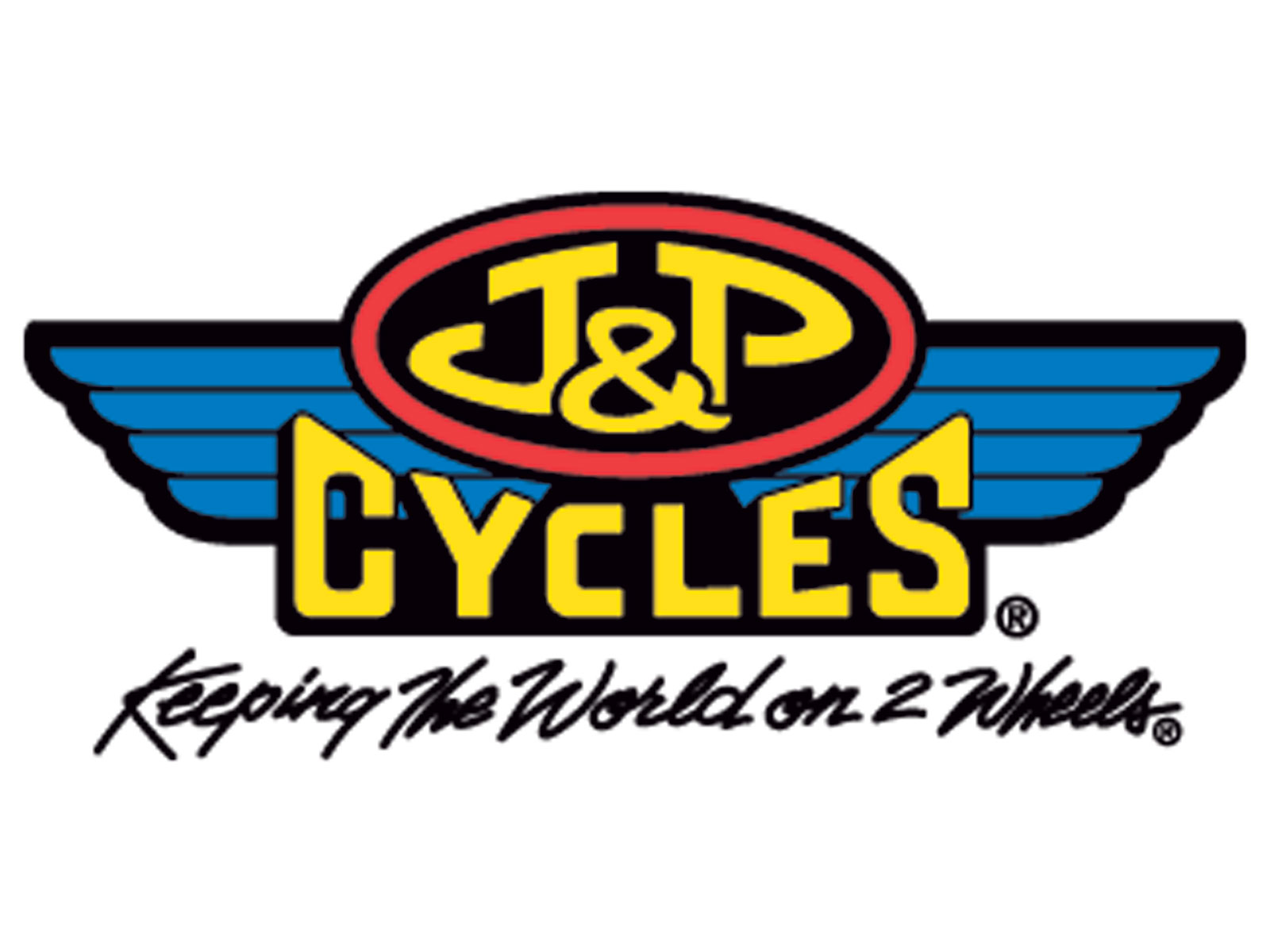 ANAMOSA, IA, July 13, 2012- Visitors to the 33rd Annual J&P; Cycles Open House Rally neared the 30,000 mark for the weekend of June 23-24, 2012. Of those who attended, more than 23 different states were represented including California, Idaho, Texas, Colorado, Pennsylvania and North Carolina.
Those in attendance experienced a great weekend of motorcycle-themed fun! Extreme trials rider Geoff Aaron wowed the crowd while Rob Carpenter and Chris Rayburn from 1 Wheel Revolution devoured a lifetime supply of tires with their Sportsters and Buells. Customers saved all weekend long and were able to see some of the hottest new products in the motorcycle industry with more than 100 vendors on site.
The annual J&P; Cycles Open House Rally is an event of gigantic proportions located in the heartland of Eastern Iowa, at the J&P; Cycles headquarters outside Anamosa, Iowa. Founders John and Jill Parham started J&P; Cycles in 1979 and began holding a small Customer Appreciation Day thanking customers for their business. Now, as the world's largest aftermarket retailer of parts and accessories for Harley-Davidson, Cruiser, Gold Wing and Sport Bike motorcycles, the small one day event has turned into a two day rally that proudly boasts itself to be the largest motorcycle rally, outside of Sturgis, in the Midwest.
"There's such a feeling of pride seeing all the motorcycles come in," stated J&P; Cycles General Manager Zach Parham about the 33rd annual event. "It is truly a celebration of life on two wheels. The 2012 event shows how much of a family the motorcycle community is, how they like to ride and enjoy coming out and seeing each other as 30,000 attended this year's event."
A silent auction held on both Saturday and Sunday raised $5,000 for the National Motorcycle Museum. Thank you to the generous vendors and manufacturers who donated the fantastic silent auction items. Additionally, more than $5,000 in products were donated and given away to those in attendance in the way of door prizes.
Eastern Iowa non-profit Camp Courageous of Iowa raised a tremendous amount of money thanks to the generosity of J&P; Cycles® customers. Water stations were set up throughout the grounds, manned by Camp Courageous volunteers. Donations were accepted on behalf of the organization and when the event was complete, just over $13,000 was raised.
All-in-all it was truly a spectacular time!! Next year's event is scheduled for June 29 and 30, 2013, so it's not too early to make plans to attend! Thank you again to all who attended!
About J&P; Cycles
J&P; Cycles® is the World's largest retailer of aftermarket parts and accessories for Harley-Davidson® motorcycles. In business for more than 33 years, we also carry a full line of V-Twin Cruiser parts and [. Featuring tens of thousands of items in stock, in print and online, J&P; Cycles® delivers the best customer service and return policy in the industry. For more information, visit http://www.jpcycles.com