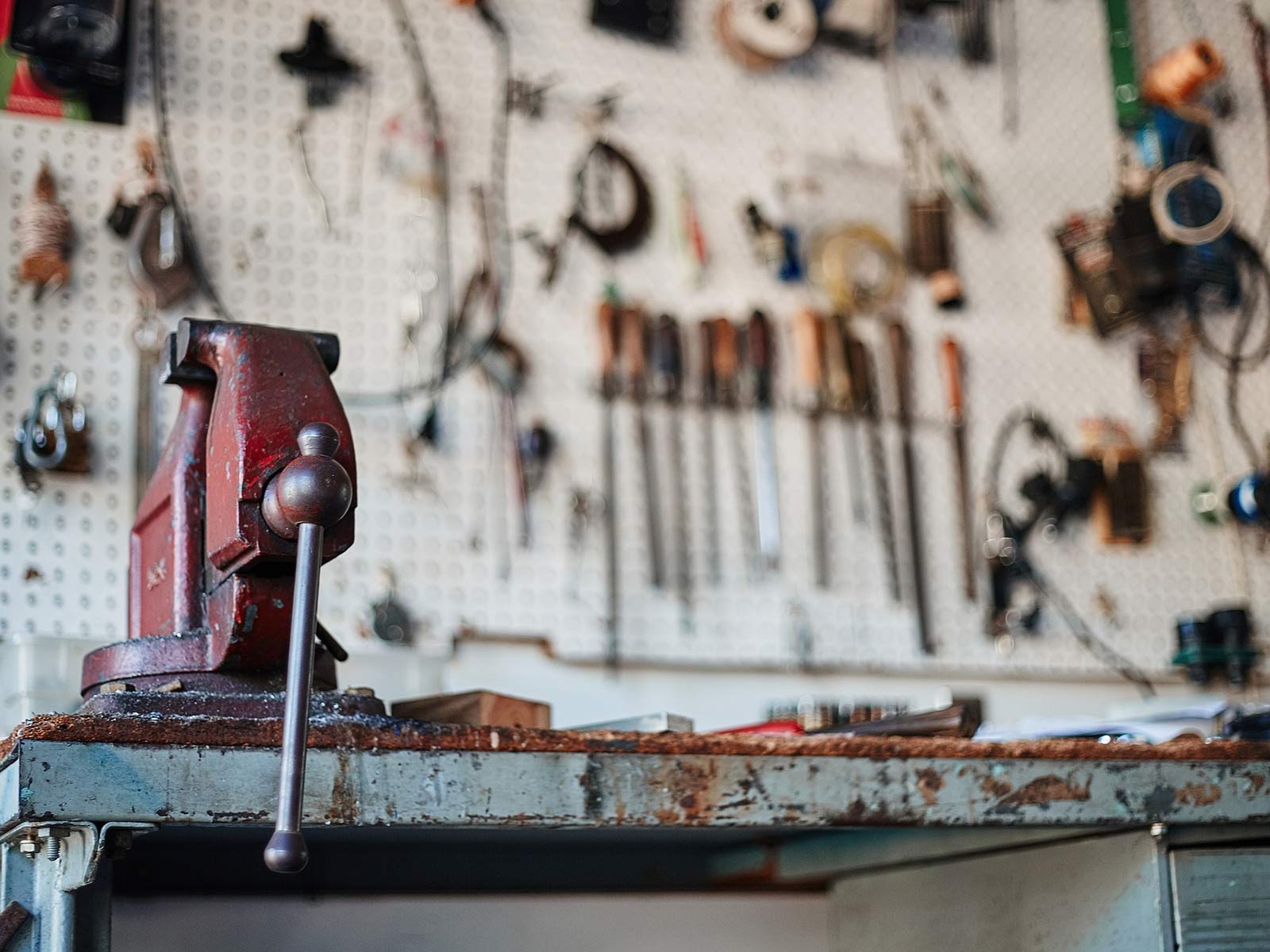 Tools can make or break a home mechanic but these simple tool ideas will most definitely bring a smile to any shade-tree mechanic's face. It does not take much to ease the mind of a frustrated gearhead in the shop when things are not going their way due to the lack of a simple tool. If it makes life easier and can be bought for only a fraction of the cost of mental counseling, then you owe it to yourself to do them that favor. These tools will surely make him or her thankful that you thought about them in the very least.
Fix a Flat
Having a flat tire or the need to change a worn-out tire can leave you feeling like you might be out of repair options. However, if you own this little ingenious tool called the BeadBuster XB-450, you have the power in knowing that you can remove the damaged tire yourself and replace it with only a little time and some muscle. The best thing about the BeadBuster XB-450 is that it fits in any glove box or small storage compartment.
The Perfect Lift Partner
Changing bearings or pressing stubborn half shafts out of CV joints can be a tiring endeavor. That is unless you have a handy-dandy hydraulic floor press. This tool becomes priceless when you need it and even though it may not see much action everyday, it sure is gold when that one time comes.
Extend Battery Life
Keeping a battery charged these days seems to be more of a chore than it has to be. It is very common for us to forget the only item in the garage that can start our machines up and have them running for that late-fall or winter ride. Having a smart charger like this Schumacher 3-amp charger hanging in the shop keeps the electrical-dependent items in our face at all times so we don't forget to simply plug it in and attach it to the ATV or UTV we love to ride.
Wire Like a Pro
Wiring is never really enjoyable, and if you get to do it a lot in the off-road world, you will soon find that a dependable ratcheting set of crimping pliers will make your life so much easier. The fact that the ratchet action holds the wire and terminal in place for just a few seconds so you can get your hand repositioned is worth the price in itself. These tools are built for strenuous use and combine intelligent labeling for wire size or gauge in colors that are easily recognized by any mechanic.
Keep It Clean
If you work on dirty, greasy, or rusted parts, chances are you might have wished for a way to clean off all that gunk without standing in front of a wire wheel or with your hands buried in the mineral spirits all day. Well, having a small vibratory tumbler in the shop could absolutely remedy that situation completely. Throwing some small polishing material and liquid cleaner in this jewel and allowing it to run with your rusted bolts for an hour or so means you are off doing something else while it does the dirty stuff.