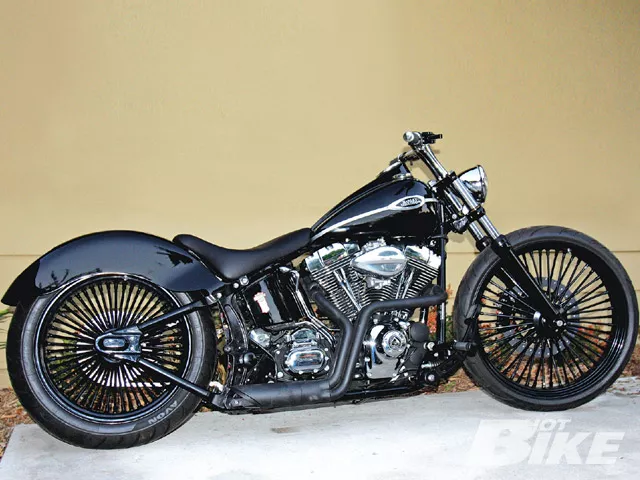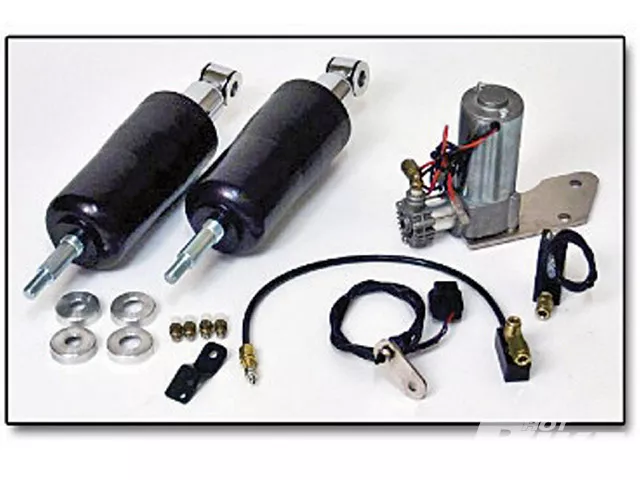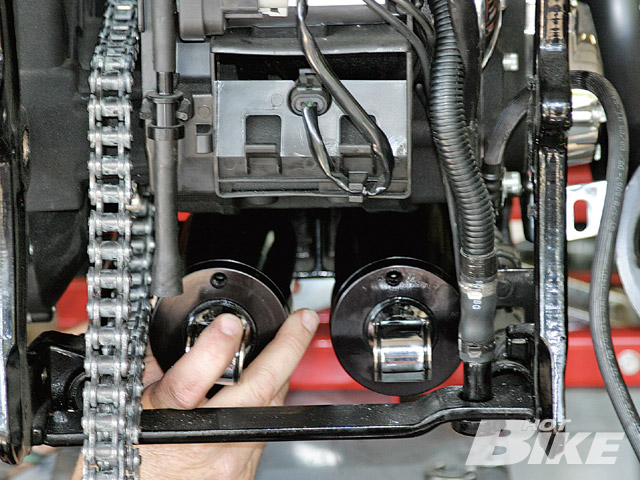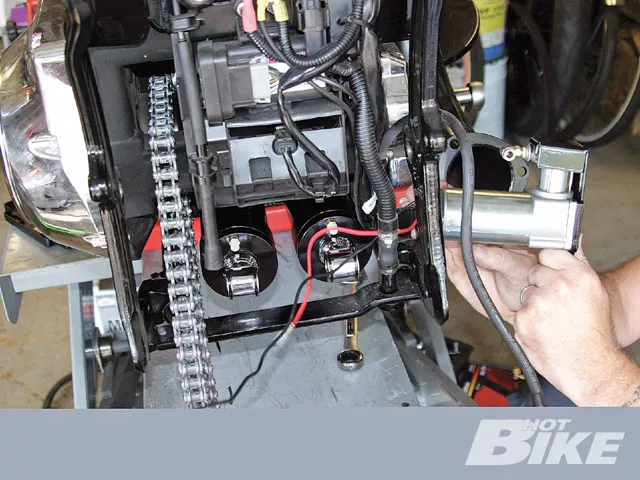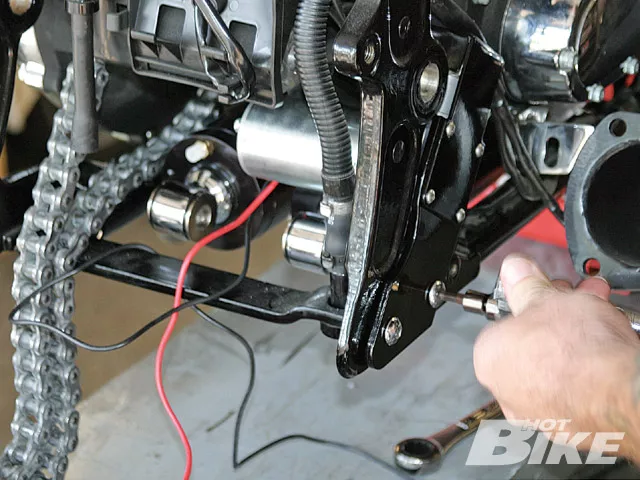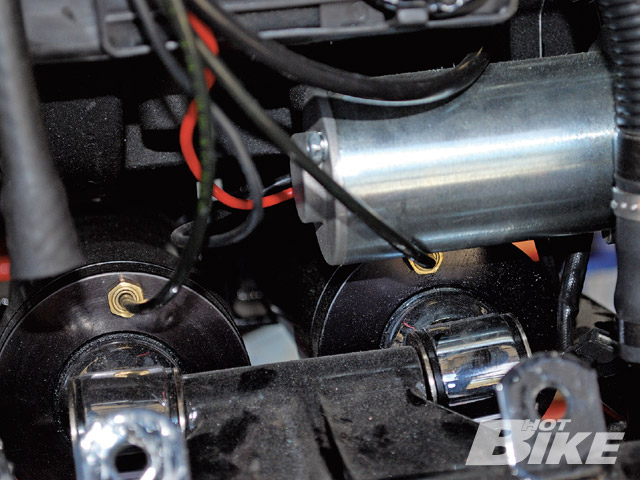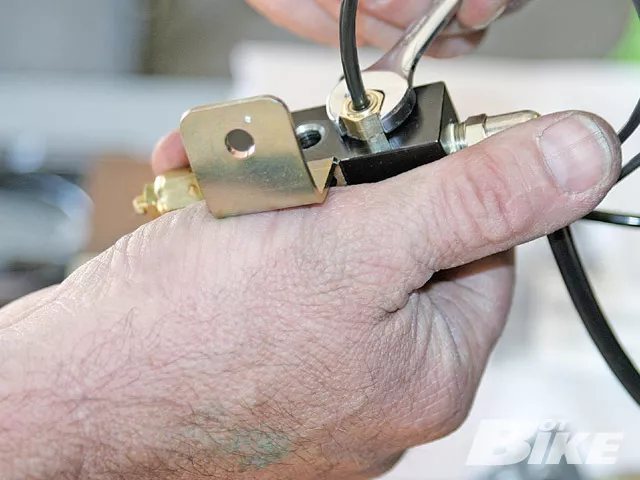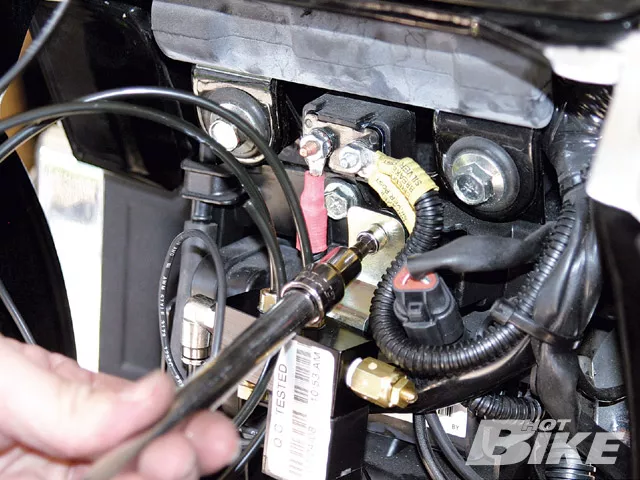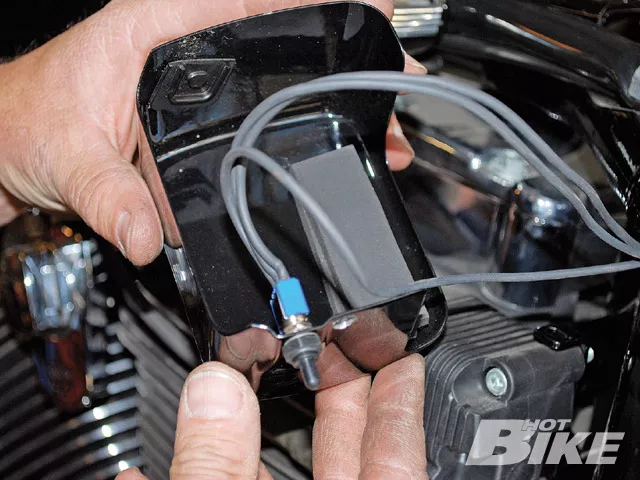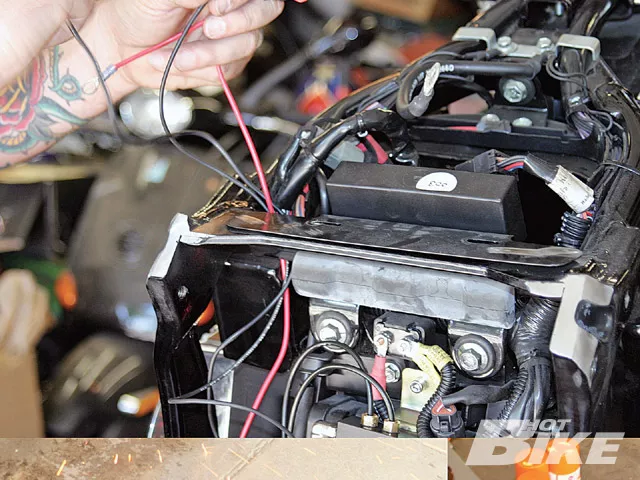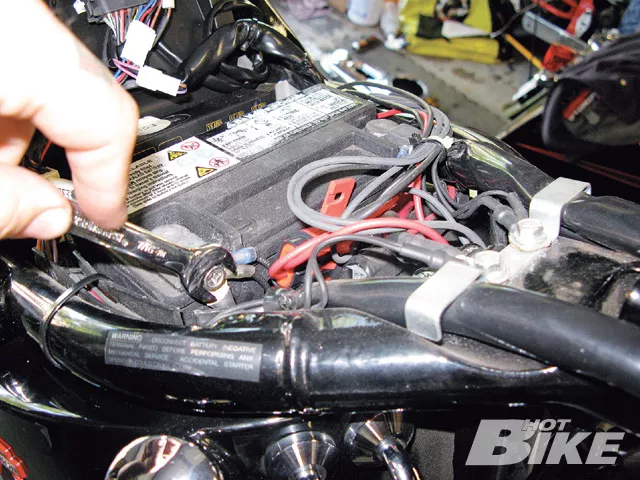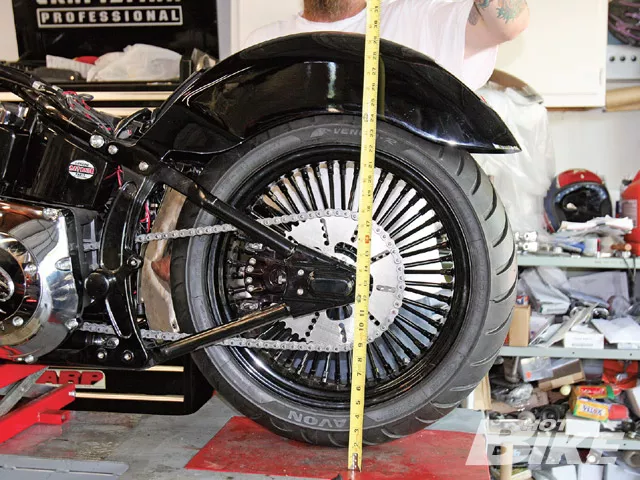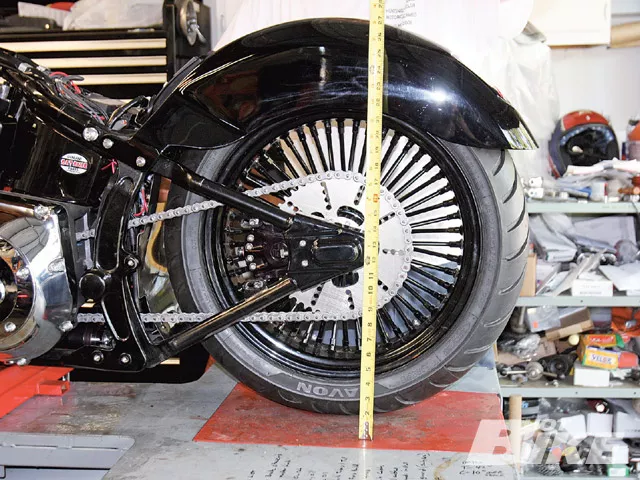 We recently had our '05 Softail up on the rack and wanted to install an adjustable height system on the rear. After checking out a few systems, we decided to slip on Arnott's Softair air ride system for '00-09 H-D Softails (MSRP $1,099.99).
The heart of the Softair system is a pair of Bilstein monotube shocks and Goodyear air spring sleeves that are housed in custom enclosures machined from 6061-T6 aluminum. Due to this style of shock, the system doesn't require separate compression or rebound controls that other air systems may have.
To direct the ups and downs of the system, Arnott uses a proprietarily designed air compressor and a tuned manifold valve block that houses it's own solenoid along with a waterproof switch, all of which are designed to be nicely hidden once mounted on the bike. The kit only requires removal of the stock rear shocks, seat and debris deflector to install making it a snap for someone with a fair mechanical aptitude. Our project bike already had the rear wheel off, making the installation even easier.
Arnott has been manufacturing air ride systems for quite some time and due to the company's extensive experience we found the Softair to be a simple to install kit that allows large amounts of travel adjustment. With the supplied easy to follow instructions, we spent less than three hours bolting on the kit and once installed, we have yet to have any sort of issue with the system.