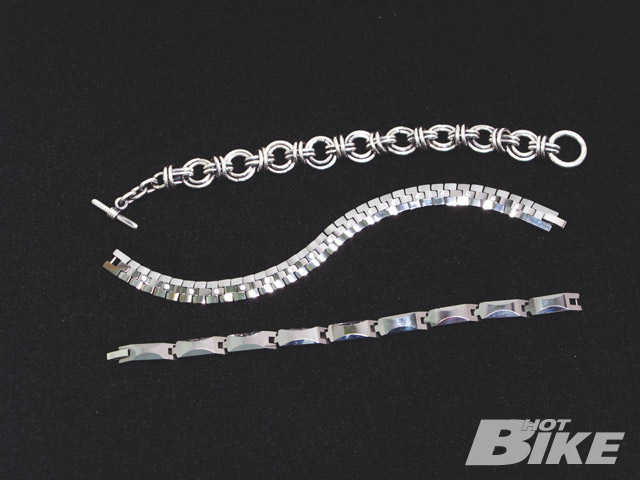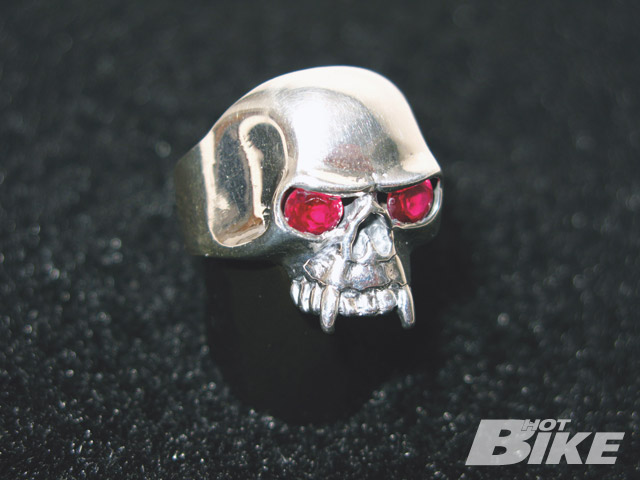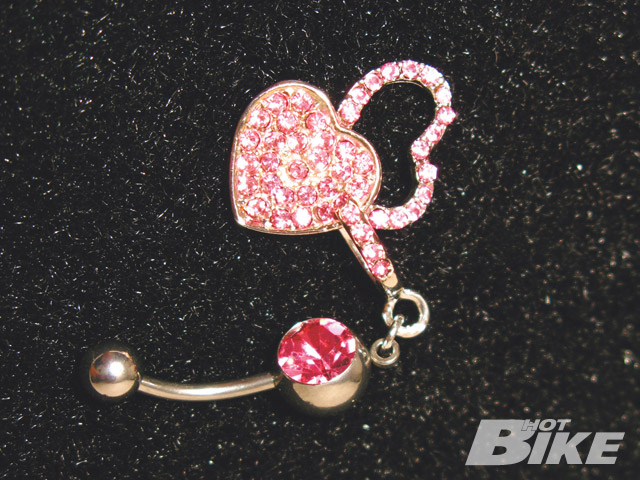 WHO: Bad Ass Jewelry
WHAT: Biker Jewelry
WEAR: Bad Ass Jewelry is renowned for its collection of fashionable biker jewelry for men and women, with a large collection with over 2,000 products from rings to bracelets, earrings, Zippo lighters, and more, the Bad Ass line features top-quality pieces made from sterling silver, 316L surgical stainless steel, tungsten, and leather. With a large assortment of sizes all the way up to size 25, which is one huge finger! The stingray collection is really nice, and is made of genuine high-quality stingray leather on pure sterling silver, something you don't see everyday.
Bad Ass Jewelry is located in Calabasas, California, and has been around for over two years, but has been in the jewelry industry for over seven years. Bad Ass Jewelry would like to let people know that all pieces can be shipped out within 24 hours, just in time for your next ride.
---
Silver Tungsten Bracelets
$243 – $265
With over 220 different bracelets to choose from, here are three cool pieces we wanted to show you. On top is a handmade sterling silver bracelet that is double round link and is available in sizes from 8 to 9 inches long. The next one (middle) is the tungsten carbide link bracelet with inset CZ stones. The last one is the Tungsten Carbide Pyramid bracelet. The tungsten bracelets are harder then steel and titanium and are virtually unscratchable.
---
The James Hetfield Ring
$78 – $93
For those digits of yours, Badass Jewelry offers some wicked Skull Jewelry. This skull ring the James Hetfield is made of sterling silver, and hand crafted with the finest detail giving it a very masculine and dark look. This ring is a replica of the skull ring that James Hetfield of the Metallica owns.
---
**Sterling Silver Hematite Stingray Cross Dog Tag **
$154
This sterling silver dog tag pendant of the Stingray line features a vintage cross design on hematite stingray leather. The stingray line features premium stingray leather with .925 sterling silver.
---
Grand Skull Keychain
$159
Looking for a truly unique way to carry your keys? We've found it! Pure 0.925 sterling silver Grand Skull Key Chain. The clasp is 3 inches long and weighs 53g, and the skull is hinged at the jaw making it one cool piece. This could even be used as a clasp for a wallet chain.
---
Steel Heart Belly Jewelry
$29.99
To guide your eyes to the ladies' sexy little belly buttons, how about the sterling silver Double Dangling Heart with Australian crystals. This is a 14g, 5mm ball made of 316L stainless surgical steel. This is just one of the pieces in the lineup for the females you need to see the website to see all the different choices available.
---