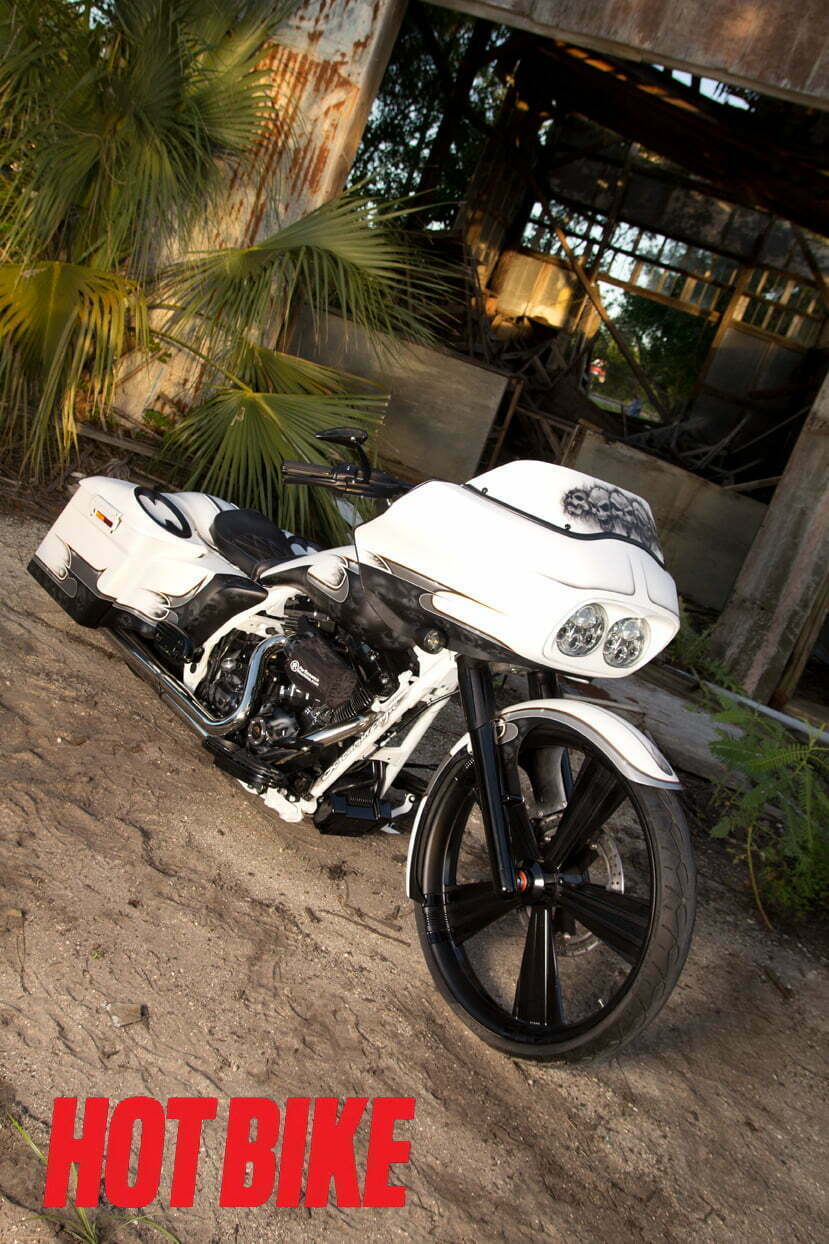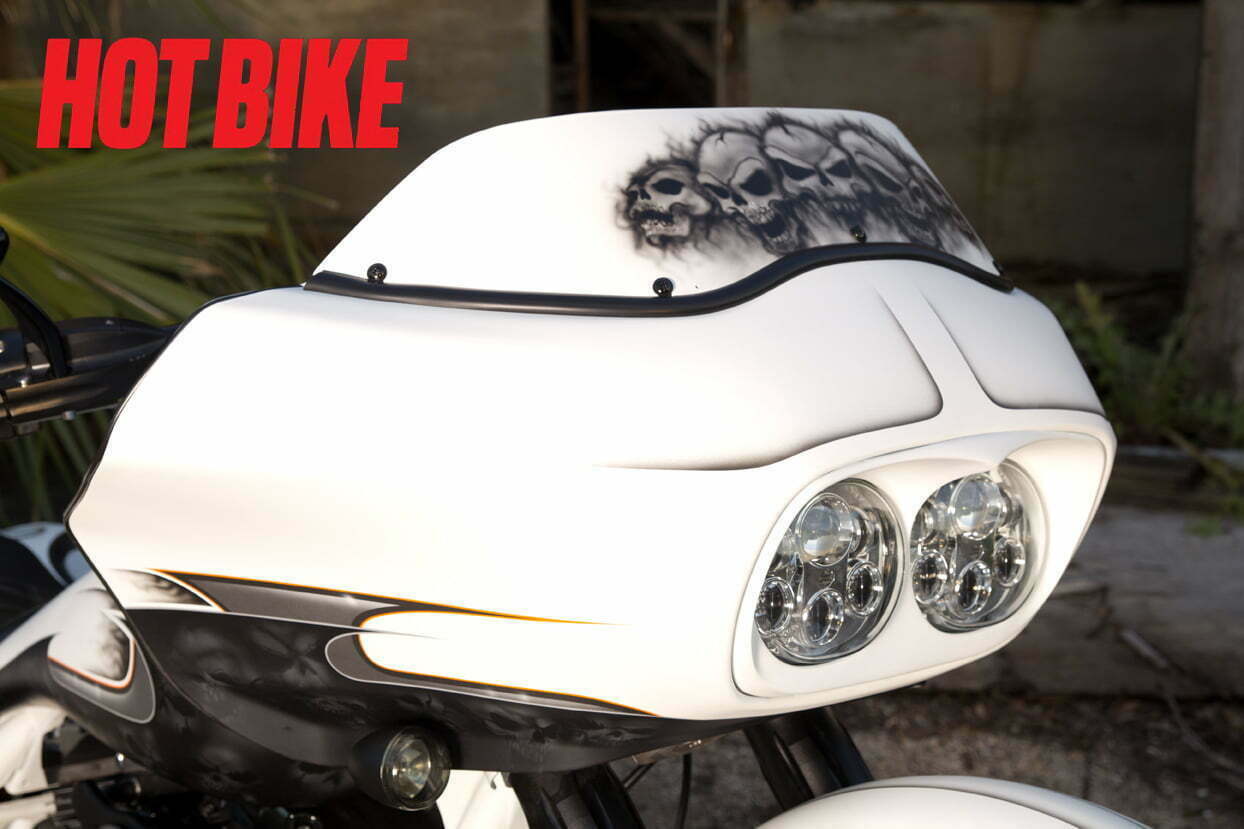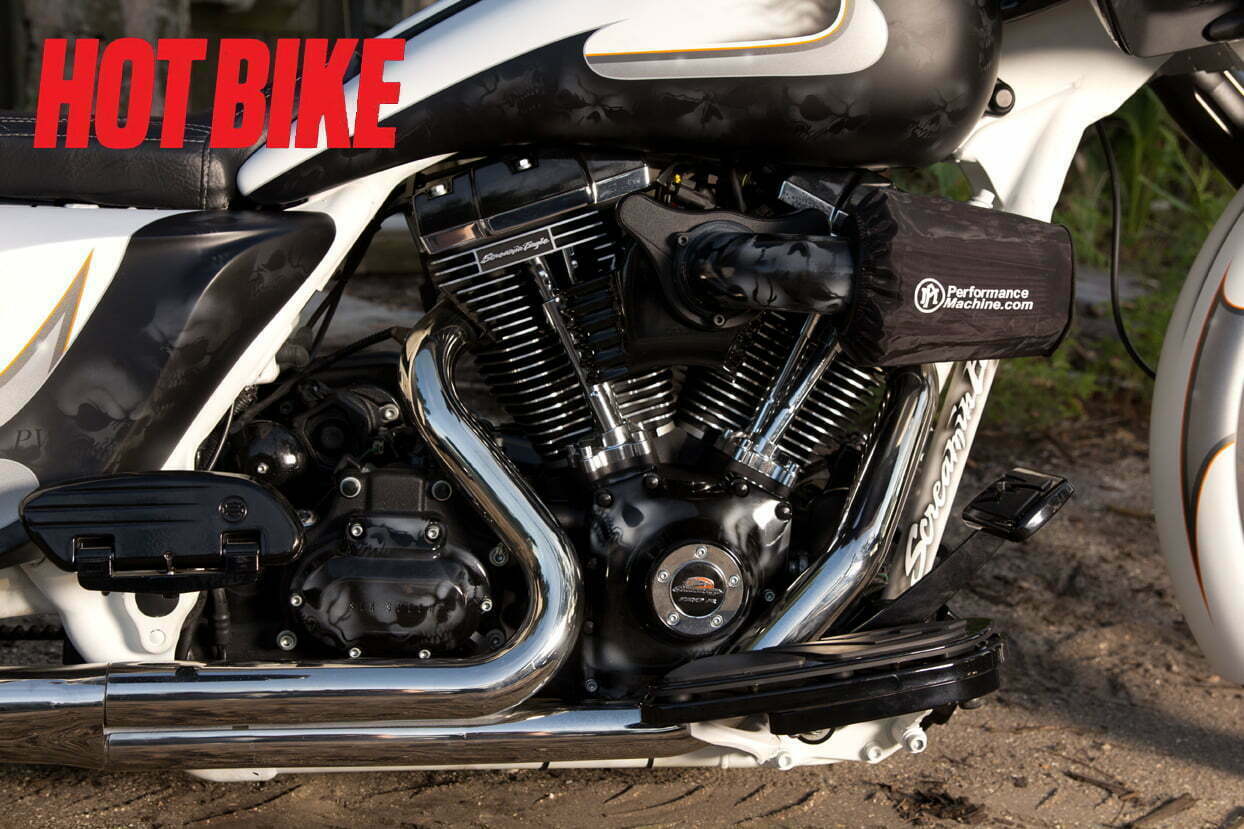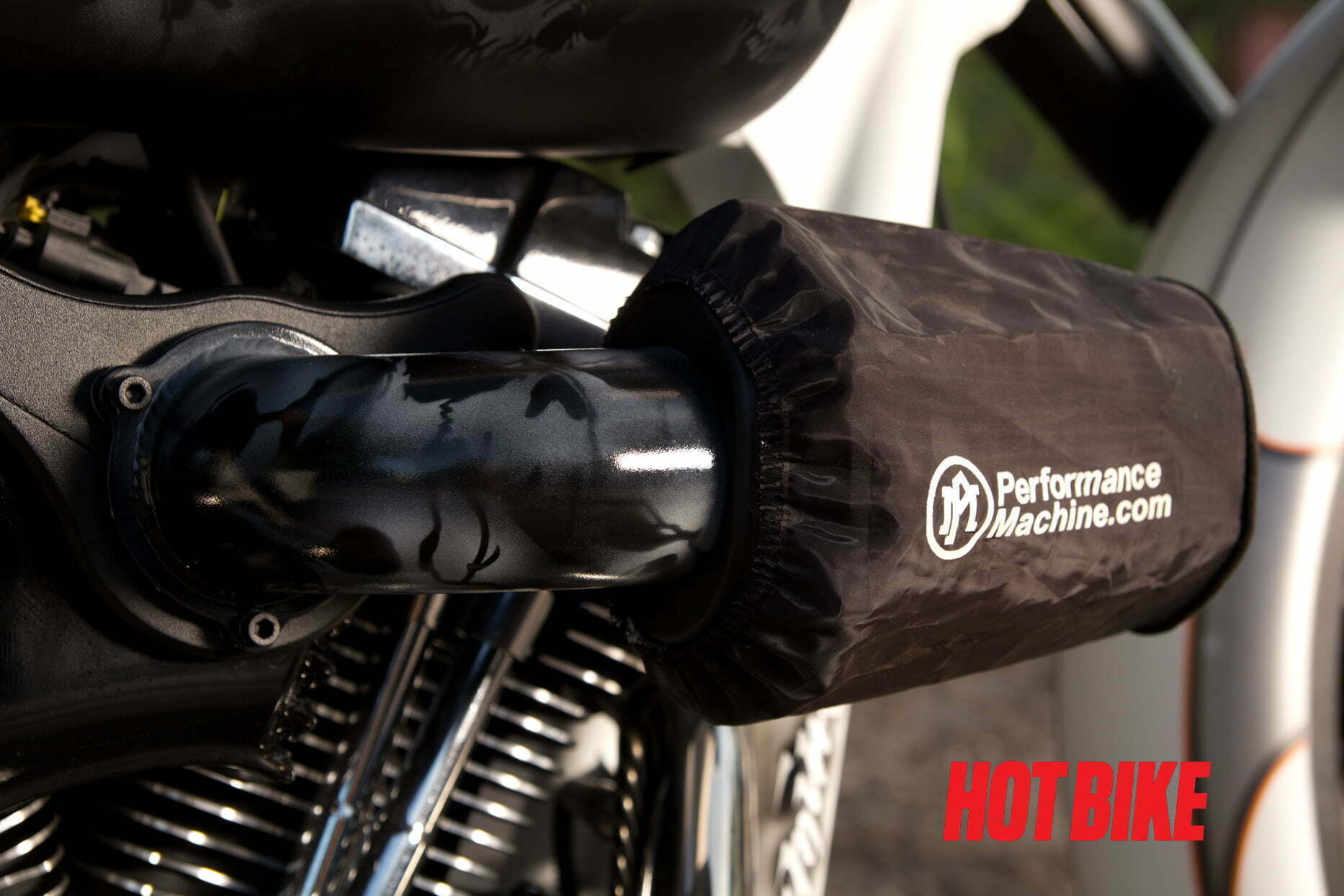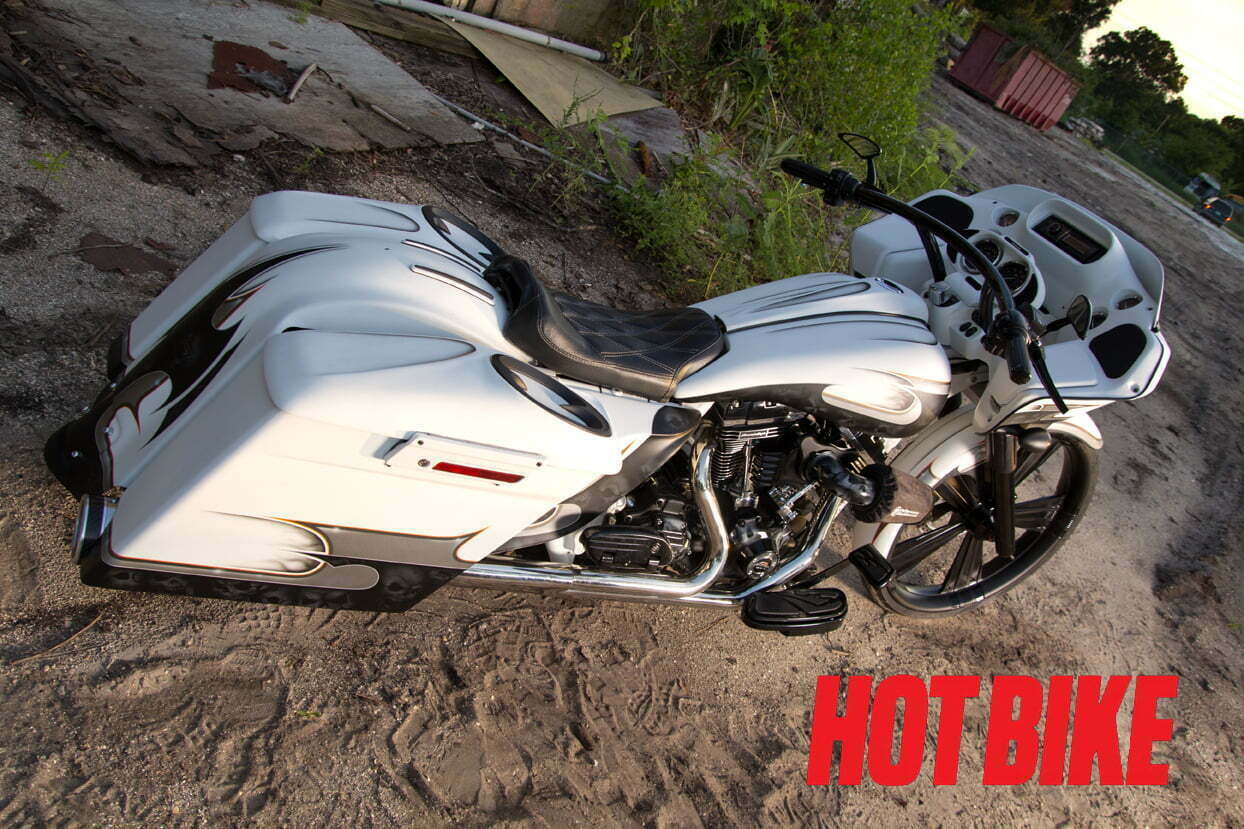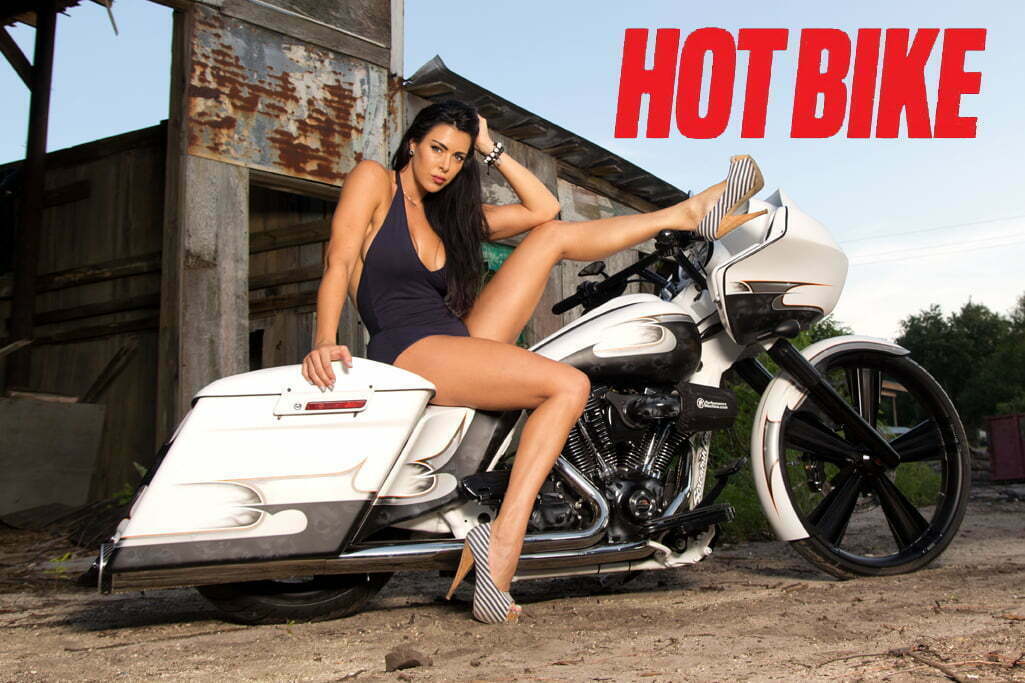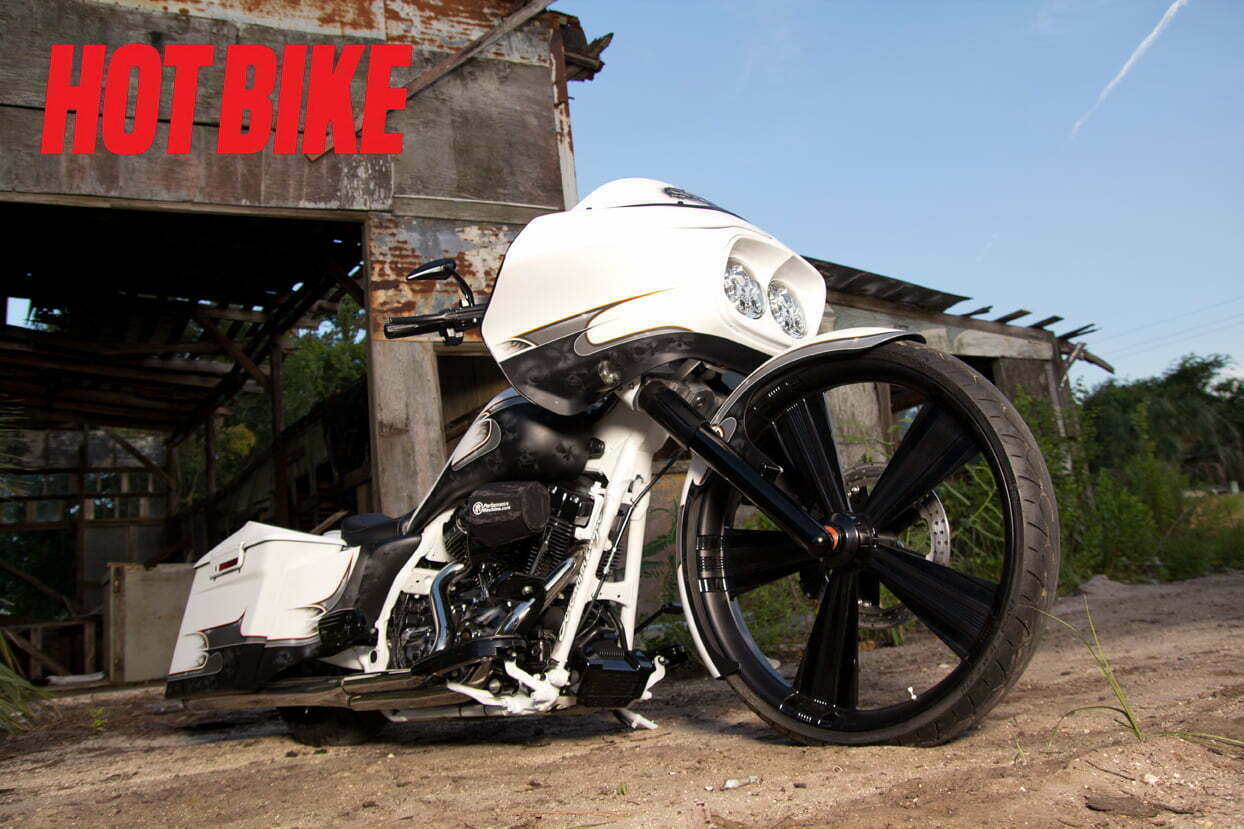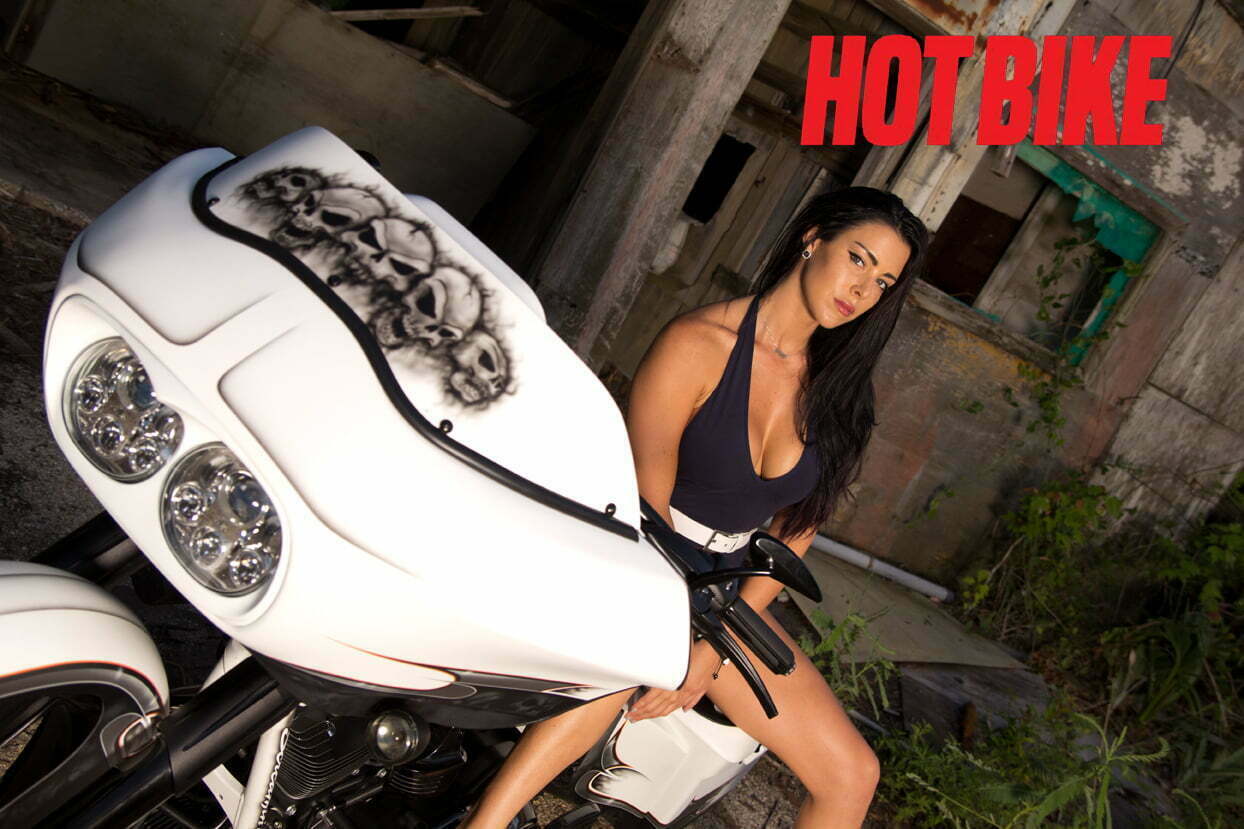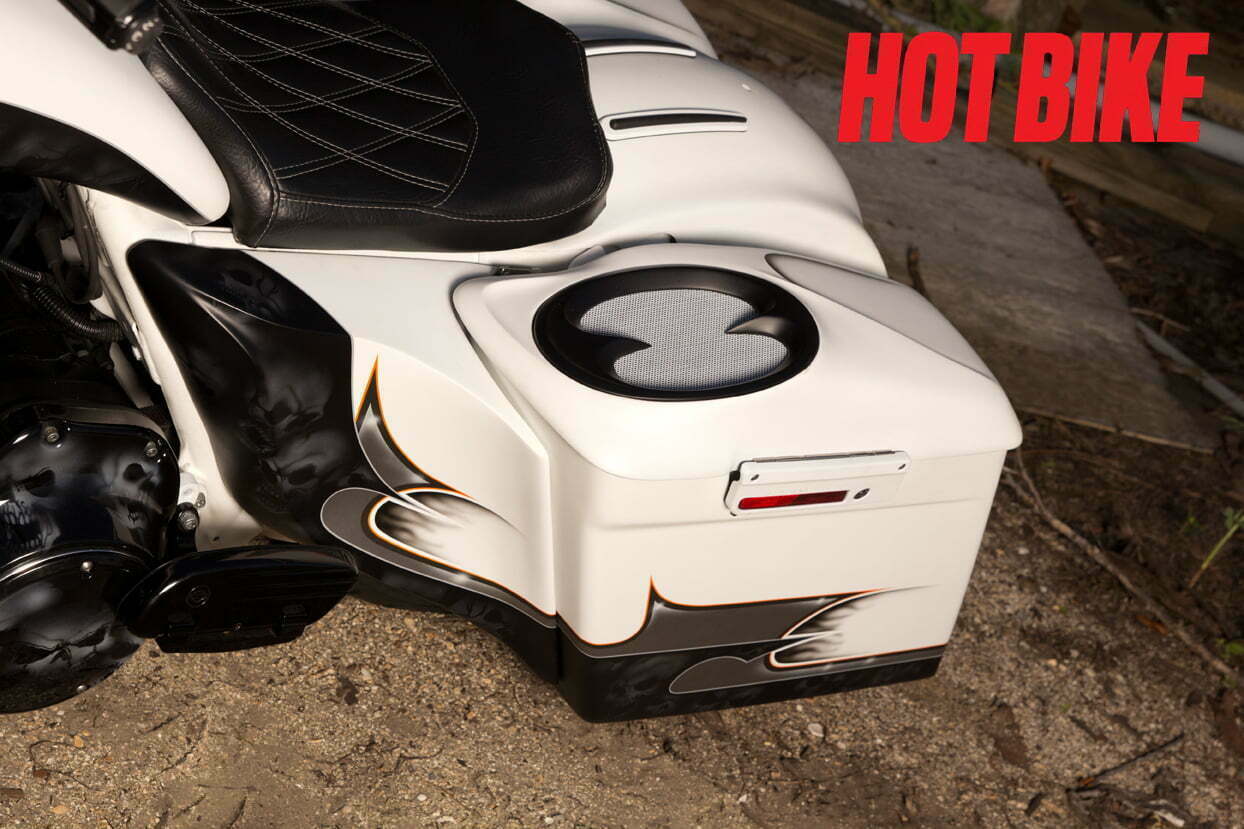 Am I the only one who finds the idea of a Ghost White Black Ops bagger amusing? I'm certainly not alone in thinking it's cool. Mark Blanton at Knock 46 Custom Motorcycles seems pretty down with the idea, seeing as how he built just that bike for a customer. The idea was born during their first brainstorm. Said customer wanted a Black Ops design, flat colors, and subtle airbrushing. Oh, and a pony. Well, really, a lot more than one.
Heaps and heaps of glorious, window-rattling horsepower were a must. Mark began by tearing her apart, ripping out the stock 96ci motor and transmission, and getting ready for the new 120-inch crate engine that he muscled into this 2010 Road Glide to make that happen. Or as Mr. Blanton puts it, "When matched with the Fuel Moto Jackpot 2-into-1 stainless exhaust, the 120 puts up some amazing horsepower. Since tons of horsepower and a big wheel were the theme of this build, I wanted to showcase to customers out there that these big-wheel bikes can handle tons of horsepower and be ridden hard."
The big wheel part fell to a 26-inch PM roller up front. Both it and the 17-incher out back are of course done in Black Ops finish. Mark cut and re-raked the frame neck to fit the 26-incher—crappy handling from a bad fit isn't his style. It was while sculpting the bones that he thought it'd be cool to powdercoat them to sync with the Ghost White paint.
Which isn't just eerie; it's kinda sinister. "I came up with the paint scheme to give it a full-on fast and aggressive look," Mark says. "When you see the custom Ghost White paint, it looks high end and fast. Since I cut and rake every single clients' frame in-house, I not only coated the frame, we finished every single nut and bolt a flat Ghost White."
If you're looking for Knock 46's finishing move, zoom in on the back metalwork: "The final touch was using custom LEDs to create a custom bar-and-shield taillight," Mark says. "I specialize in custom one-off rear fenders. I can create and design any logo for your rear fender using flush-mounted LED lighting."
For as much as Blanton loves turning parts into finished jewelry, what he finds really amazing about bike building is the word of mouth and the clients who have recommended Mark to their friends, family, or coworkers. "It's funny, but the whole idea behind my business name was to keep the customers knocking on my door for more! I can't wait to see what the future holds and have a wonderful family and friends who back me 100 percent."