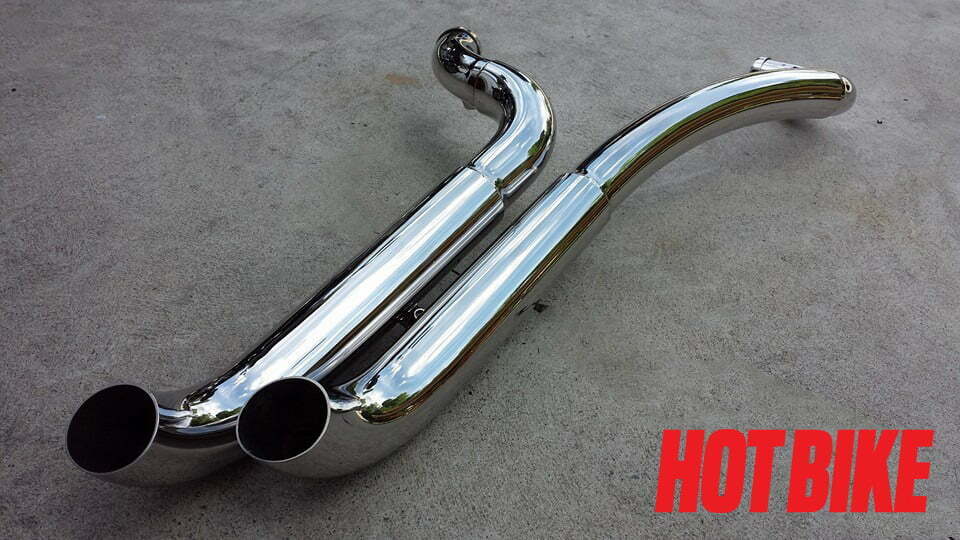 One of our newer pipes we named the "Bastard." It's an awesome sweeping pipe with an aggressive sweep at the end to direct the gnarly sound right where it can be heard loud and clear. They can be built for Evos, Twin Cams, Sportsters, Shovelheads and Ironheads. There are tons of options to make it a custom pipe for your killer bike! It's available in black ceramic coated, full stainless steel, chrome, with heat shields or wrapped. There is also several tip options to choose from.
For more information call
Shop: 570-944-2006
Shop 2: 570-484-5569
or visit sikpipes.com.