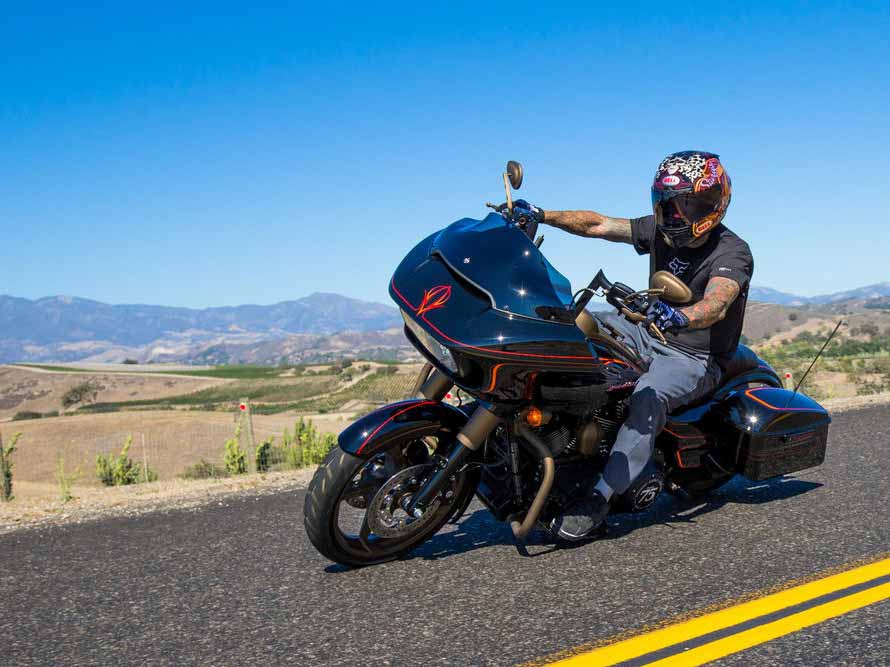 Total performance lubricant manufacturer, Bel-Ray, today announced that it will host and sponsor several events at the 2017 Sturgis Motorcycle Rally in Sturgis, S.D. Acclaimed motocross racer Carey Hart and 2003 Champ Car champion and Black Label Baggers owner Paul Tracy will be in attendance to meet with fans.
The Sturgis Motorcycle Rally is an annual event which brings riders together from all over the country. At this year's event over 500,000 riders are expected to attend throughout the 10 day event. Bel-Ray will maintain a presence at Black Hills Harley Davidson August 2-12. The performance lubricant manufacturer will be offering daily oil changes for $150.
On Aug. 5, from 1-3 p.m. Bel-Ray will host a meet and great with Carey Hart and Paul Tracy at Black Hills Harley Davidson. The first 500 people in attendance will receive a free poster.
Hart is recognized as one of the pioneers of freestyle motocross, in which he has won two X Games Gold Medals. In addition to his career on dirt bikes, Carey is an avid v-twin fan and was selected as the 2015 Grand Marshal for the Sturgis Rally. Nicknamed "The Thrill from West Hill", Paul Tracy, made a name for himself as a top tier open wheel racing driver, where he won the Champ Car championship in 2003. Recently Paul has taken a break from racing to focus on his passion for motorcycles, which led him to establish Black Label Baggers, a company which manufactures parts and accessories for Harley Davidson baggers. A Carey Hart helmet and a pair of Paul's race worn gloves will be given away via a social media contest leading up to the event.
In addition to their dealership presence, Bel-Ray will sponsor Carey Hart's Good Ride Rally taking place August 6. Good Ride hosts charity rides to benefit Infinite Hero, a military charity which drives innovation in the effective treatment of military veterans.
Bel-Ray will also support the Brawl at the Buffalo stunt contest on Aug. 8, at 3:30 p.m., where they will provide a free oil change to all the contestants.
The Bel-Ray booth will be located off I-90 exit 55 at Black Hills Harley Davidson. Seven free oil changes will be given away and along with free T-shirts while supplies last.
For more information on Bel-Ray's involvement in powersports or Bel-Ray's full line of powersports products, please visit www.belray.com or call (732) 938-2421.