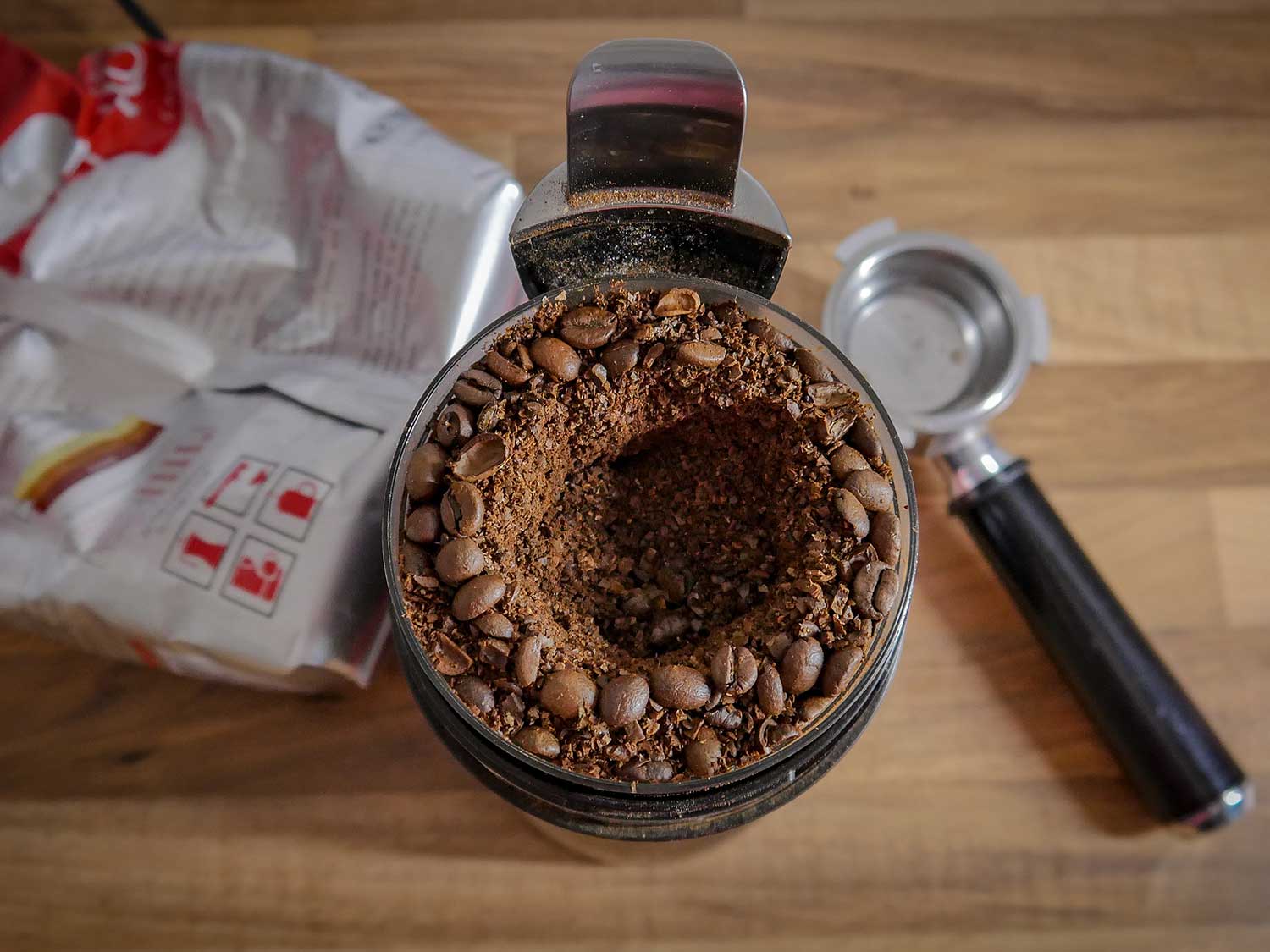 One of the best ways to have fresher, more delicious coffee at home in the mornings is to grind your coffee right before you prepare it. Coffee beans stay fresher longer than ground coffee, which helps them to retain their flavor. To maximize the fresh flavor by grinding your coffee beans at home, an electronic burr grinder is an excellent appliance. Burr grinders use metal or ceramic burrs to break apart coffee beans instead of cutting them, which makes an even grind for optimal extraction of flavor. We've compiled some of the best burr grinders for your countertop, so you can start to enjoy better coffee at home!
Mr. Coffee Automatic Burr Mill Coffee Grinder
With 18 different grind settings, this burr grinder offers incredible precision at a great value. Tune in a perfectly fine grind for an espresso, or a coarse grind for a French press. The removable hopper stores up to half a pound of coffee beans, so all you have to do is set your preferred grind settings, load up a few days' worth of coffee, and grind away.
Bodum Bistro Burr Grinder, Electronic Coffee Grinder
This burr grinder uses stainless steel burrs that require no sharpening for a consistent grind every day when you make your coffee. A handy timer activates the grinder, so you only have to grind as much as you'd like, depending on how you prepare your coffee. The coffee grinds are deposited in a sleek static-free borosilicate glass container with an anti-slip silicone band so you can easily recover all of your coffee grounds.
Krups GX550850 Precision Grinder Flat Burr
If you're looking for a burr grinder but have a small kitchen or an already crowded countertop, this high-quality burr grinder is a great option for you. With a footprint under 4 x 4 inches, this grinder will ensure fresh beans every day, it has a large hopper for unground beans and 12 adjustable grind settings to dial in for the perfect cup of coffee.
Capresso 560.01 Infinity Conical Burr Grinder
With sleek lines on the outside and commercial-grade conical steel burrs on the inside, this burr grinder is an attractive and highly functional item. It stores beans in an 8.8-ounce hopper and grinds in a 4-ounce hopper, and you can take advantage of 16 grind settings for a very precise grind. This grind has a timer with options between 5 and 60 seconds, so once you have dialed in your coarseness, you can ensure you grind what you need, hands-free.