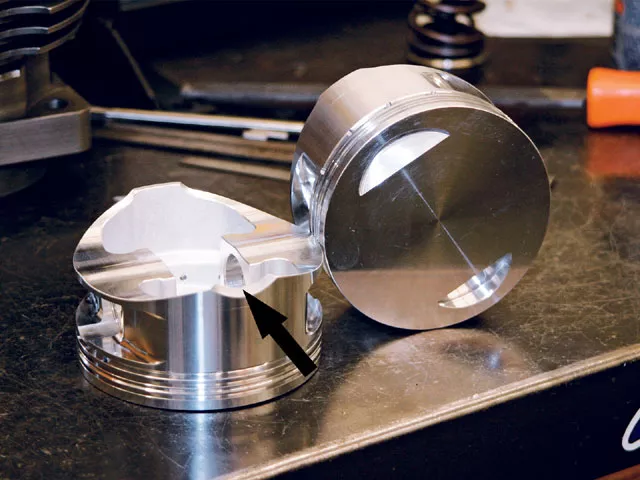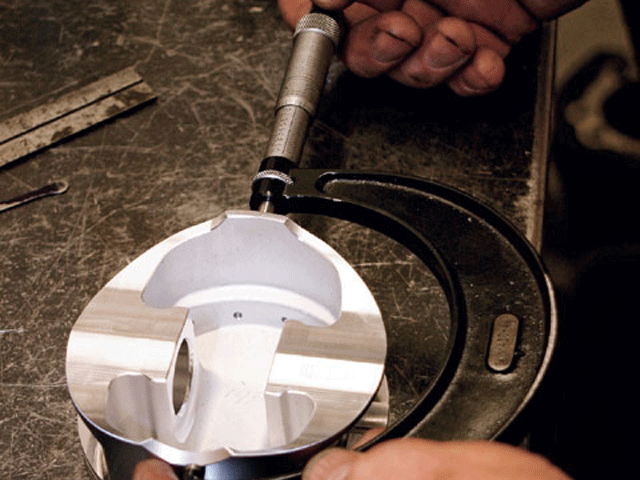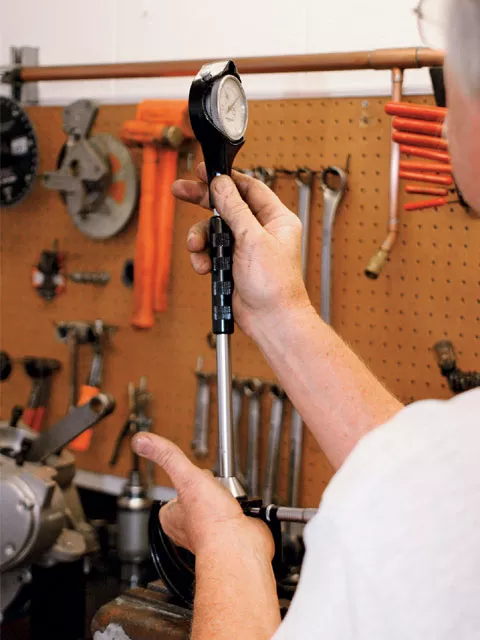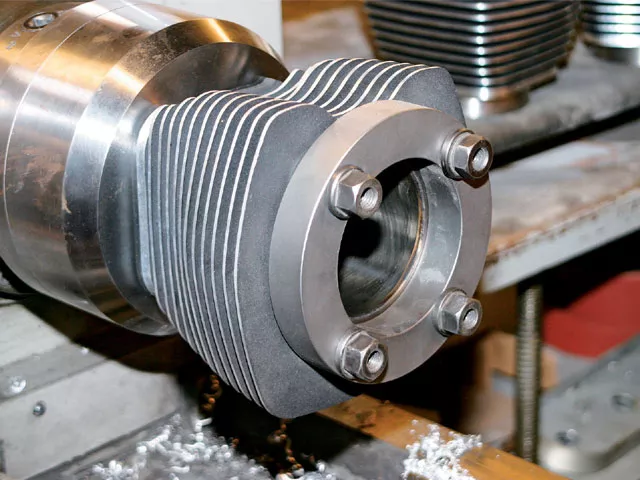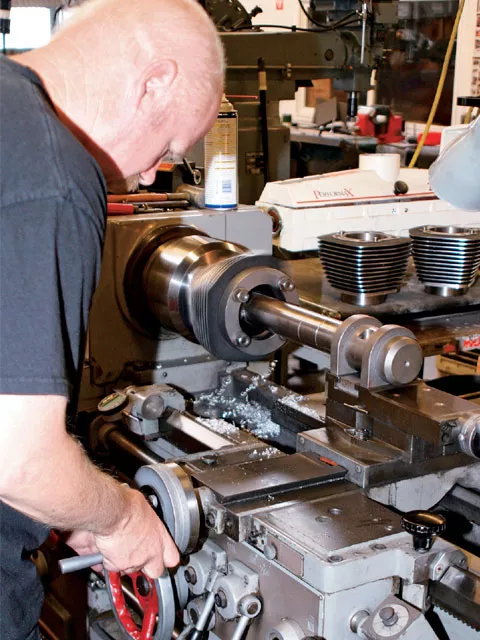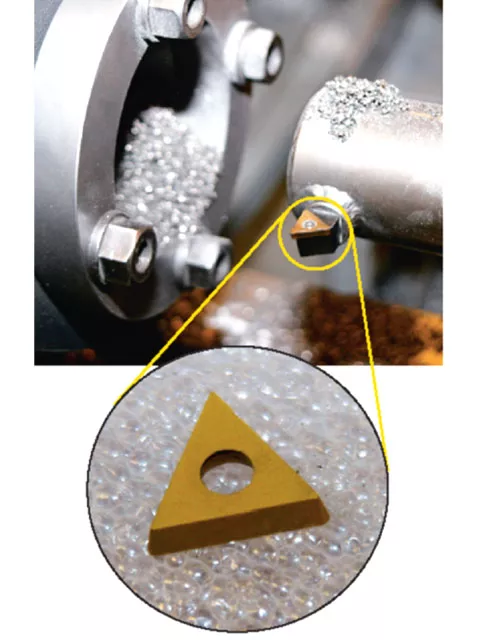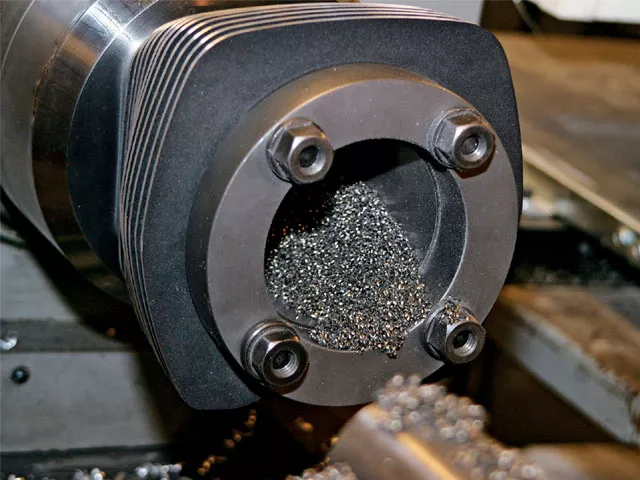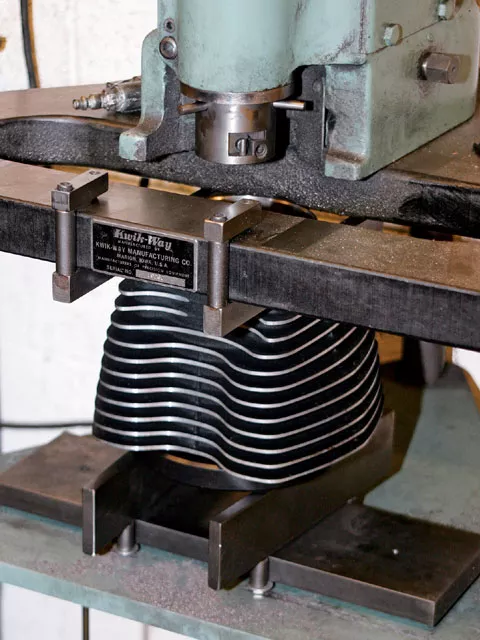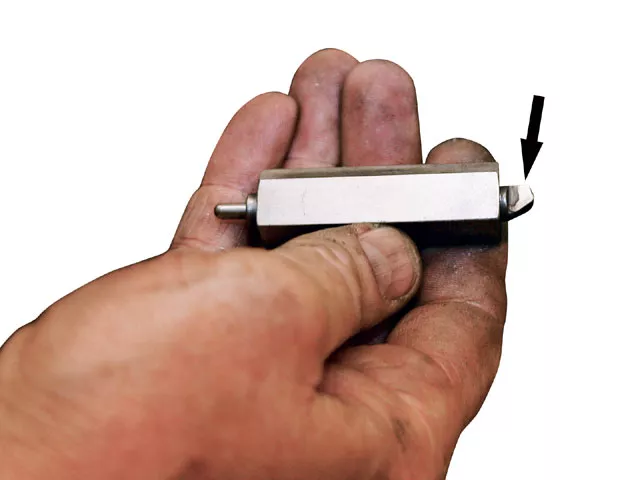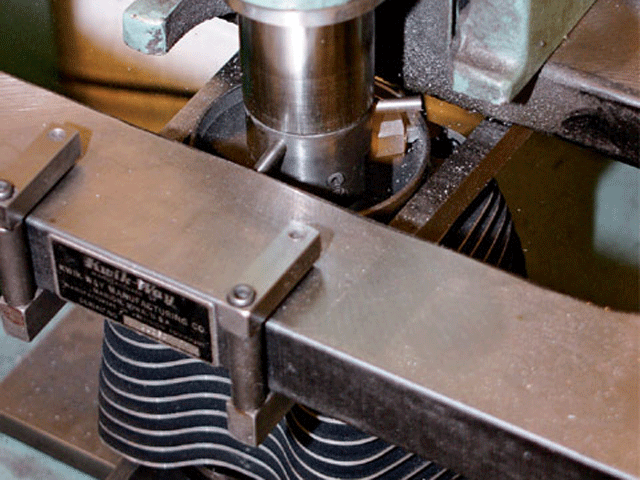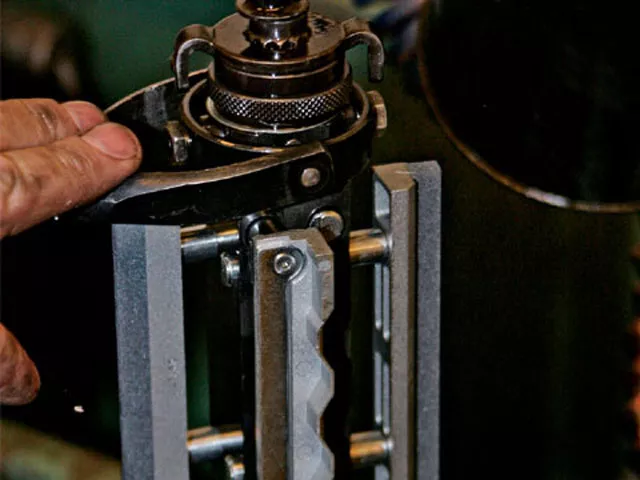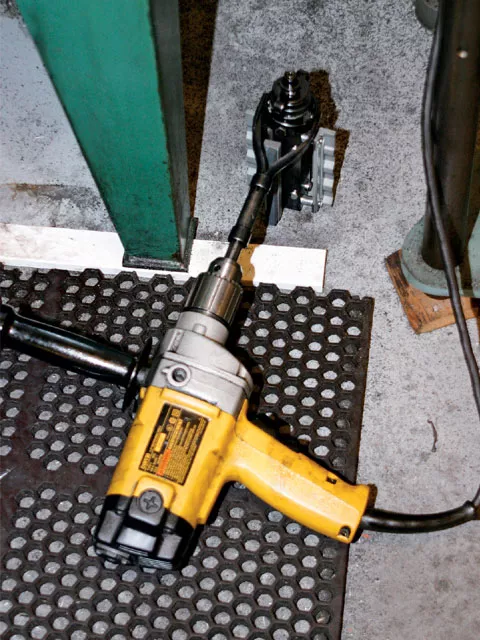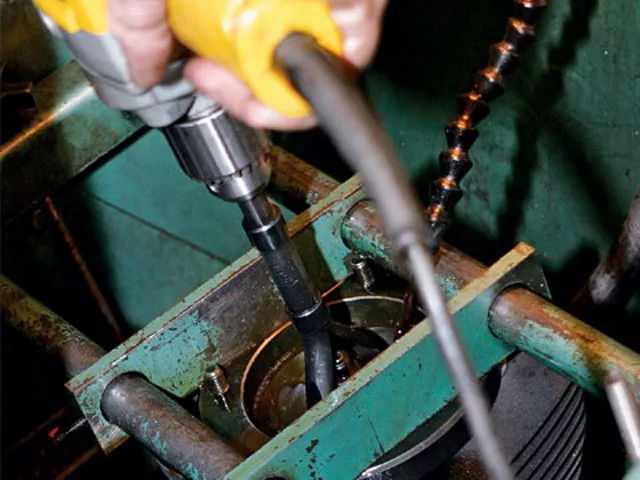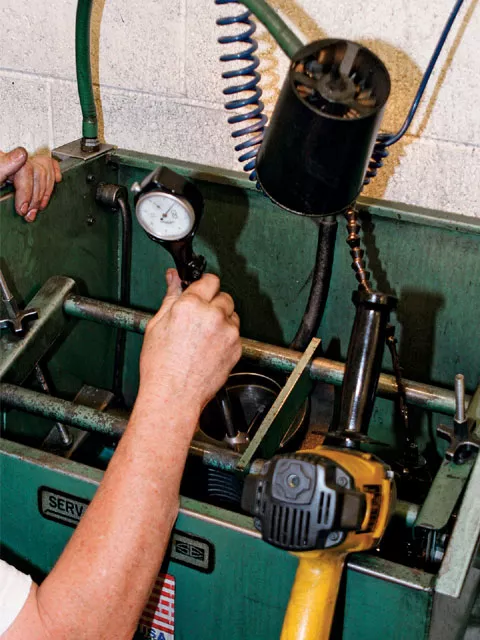 An engine's cylinder bore is more than just a hole for the piston to reside in. A properly set up cylinder bore will be slightly larger than the piston. Here, larger means in the thousandths of an inch, with cylinders usually bored 2-4 thousandths (0.002-0.004-inch) bigger than the piston's diameter. This is done to provide just the right amount of friction between the piston rings and cylinder wall, while also sealing in combustion pressure. Too much clearance can result in excess noise and shorter piston and ring life, while too little can result in seizing.
When increasing cylinder displacement the bore of an existing cylinder must be bored (drilled) out to accept the larger piston. Boring can be done on a mill, lathe, or on a honing machine. Boring is used to accurately enlarge existing holes while making highly accurate diameters along the entire length of the cylinder. Boring is most accurate on a lathe.
Boring is a rough cut that produces a cylinder wall surface that needs to be further refined through the honing process. Honing is a final finishing operation that uses fine abrasive hones to remove minute amounts of cylinder wall material. Using progressively finer abrasive hones (culminating with the plateau hone), the bore of a good cylinder will have a crosshatch pattern containing microscopic peaks and valleys.
Oil is trapped in the valleys for ring lubrication while the peaks allow the rings to seat quickly and completely to prevent blowby. During break-in of a new top end, the rings "seat" themselves by wearing down the peaks of the crosshatching while maintaining the valleys to retain oil on the cylinder surface. The main goal of boring and honing is to provide a perfectly round and straight path for the piston to follow while attaining a good crosshatch pattern for oil retention and sealing.
In preparation of increasing displacement on our donor '07 Twin Cam from 96ci to 103ci with K_f_ryakyn's Cheap Thrills hopup kit, we disassembled the top end and brought the cylinders and new pistons to Bennett's Performance to take us through their boring and honing procedure. Bennett's is lucky enough to be in close proximity to motor legend Jerry Branch and his Branch/ O'Keefe machine shop. We brought along new K_f_ryakyn Wild Things 103-inch flat top forged pistons and rings (PN: 458) designed for Twin Cam 96 motors using stock heads.
See the rest of the K_f_ryakyn Cheap Thrills install on page 86..
Boring of the H-D cylinders was started by John O'Keefe on a lathe equipped with a boring bar and hand-finished by Bob Bennett. Many shops do not have the lathe/ boring bar equipment and choose to use more time-consuming pedal-type hones.
We chose to reuse the stock cylinders as we could better control the fitment of the piston to cylinder. In addition, the stock cylinders were subjected to heat cycling during operation, conditioning them from the expansion and contraction of the cylinder sleeve and cylinder.
Before we began we did a little math to get a ballpark estimate for the dimensions we were working with. A stock Twin Cam 96 cylinder bore measures 3.750 inches in diameter, and K_f_ryakyn specifies the piston diameter as 3.871 inches. We must also take into account the amount of clearance (i.e., overbore) needed for the pistons in the bore; in this case 0.0025 inches. Putting it all together we get:
Follow along as we show you how it's done.
| | | |
| --- | --- | --- |
| Twin Cam 103 piston | | 3.871 |
| Twin Cam 96 bore | | - 3.750 |
| | > | 0.121 |
| Clearance | | +0.0025 |
| Total amount to remove | | |
| from cylinders | > | 0.1235 |
| All values measure in inches | | |