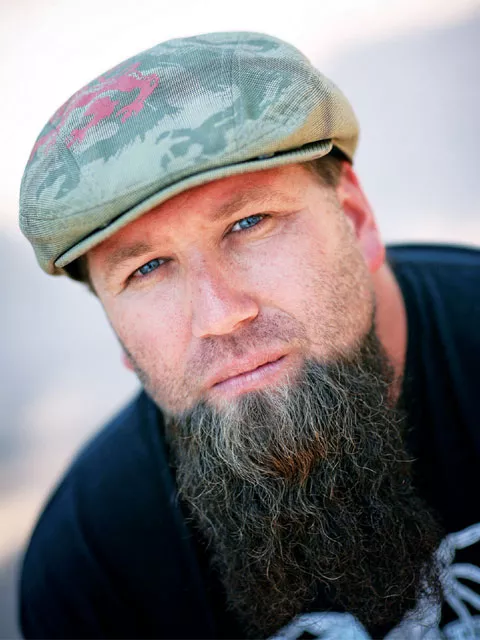 Last month was all hype about our big painters showcase article, where we highlighted some of the most colorful and wildest paint schemes from top painters across the country. This month, we're taking things in the complete opposite direction as we head into the abyss of the color palate.
Ask any Harley owner what his favorite color is, and nine times out of ten the response will probably be "black." Don't believe em? Check their closets and count how many black Harley-Davidson T-shirts they own. Sure, we all know black is slimming; just about every shirt I wear is black (I need all the help I can get), but it also makes for one hell of a base coat on a Harley.
There's no other shade in the spectrum that conveys the sinister, badass, "don't F with me" attitude that black does. And while it's not a new phenomenon, blacking out your bike has de. Nitely gotten easier. The term "blacked out bike" can be somewhat ambiguous; some may take it to literally mean that every aspect of the bike, from paint to components, is all black; others may just ditch or replace chrome and painted components with blackcents black accents). No one is right or wrong-it can all look cool.
What we have noticed lately is that more and more parts manufacturers are offering their products in some form of black finish. Once again, nothing new here-black parts have always been around. It's just that there is definitely a trend of applying a black finish to just about anything and everything. With that in mind, we have spent the past several months putting together a loosely themed "blackout" issue.
What you'll find inside is an awesome collection of our favorite blacked-out bikes we've recently come across, from slightly modi-fied Harleys to a custom bobber. Even the OEMs such as H-D, Victory, and Big Dog have caught onto this trend, as Taryn discusses in her article on blacked-out production bikes.
We've also dedicated our Product Pics section to some of the newest and hottest blacked out components to hit the streets. Our buyer's guide has a kickass selection of solid black, black and chrome, and black and machine cut wheels.
Tech-wise, Ernie has a piece on de-blinging a Road Glide with some really cool accessories from Covingtons Cycles. Ernie also continues to transform our Night Train into Death's Chariot with some of the latest black components from H-D. Jordan shows you how to murder your bike with his article on blacked-out finishes. He covers everything from spray paint, powdercoat, anodize, black nickel, and black chrome.
Of course, we realize not everyone is into the all-black look, so we also have a few radical bike features, like our Hot Rod Dyna cover bike and Fat Man Cycles red rocket chop. We've got a piece on beating the heat with a Jagg Oil Cooler, and Mr. Denish gives us the dish on dyno-ing your bike-what to look for, what to ask, and what it all means.
Lastly, before I go, I just want to clear something up. There were rumors going around that we canned our sister publication, Street Chopper. Not true. What we did was cut back the frequency and made it a special bi-annual publication packed with more pages of outrageous chops, good tech, and awesome lifestyle photos/stories. The newest issue is on newsstands as we speak (there's a pic of the latest cover in the Inside the Industry section). Pick up a copy today.
Until next time,
Eric
[email protected]