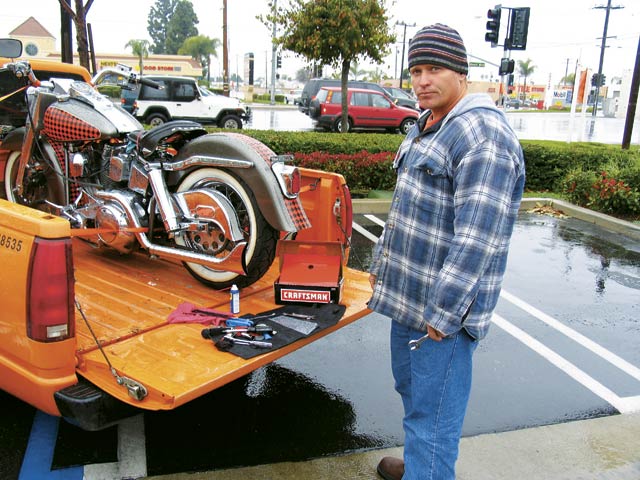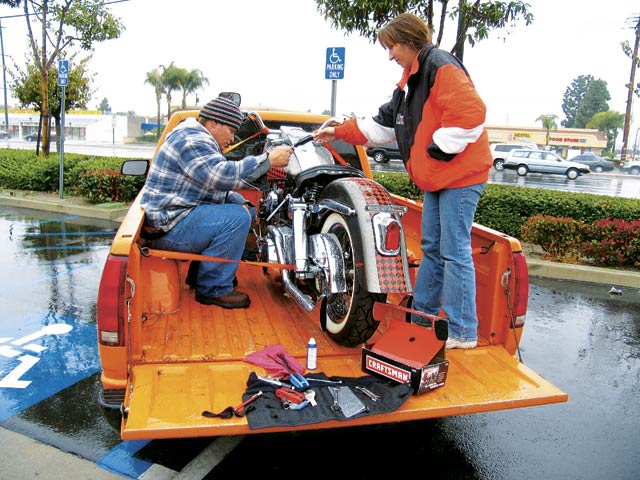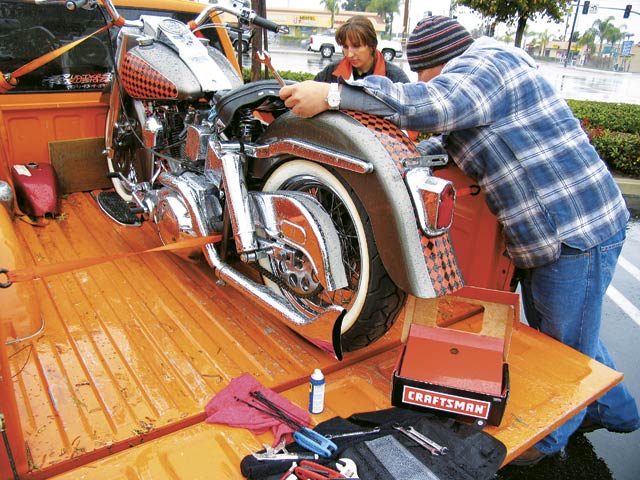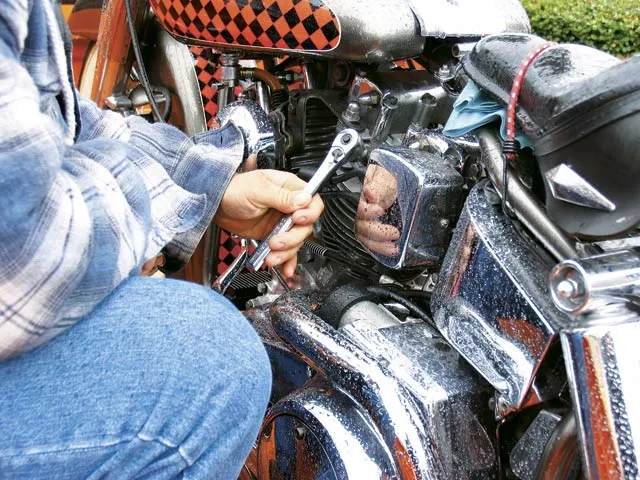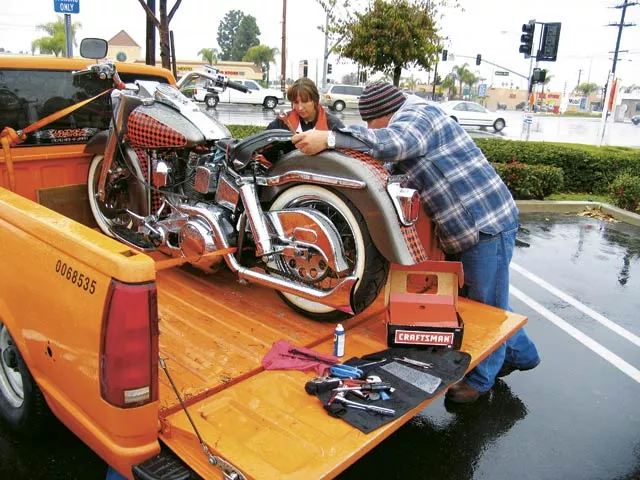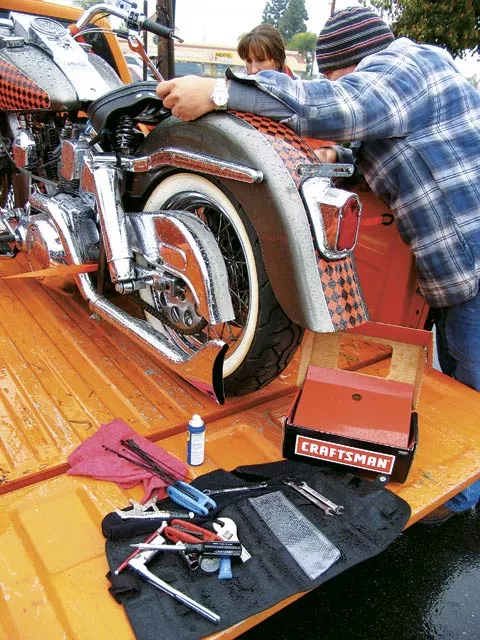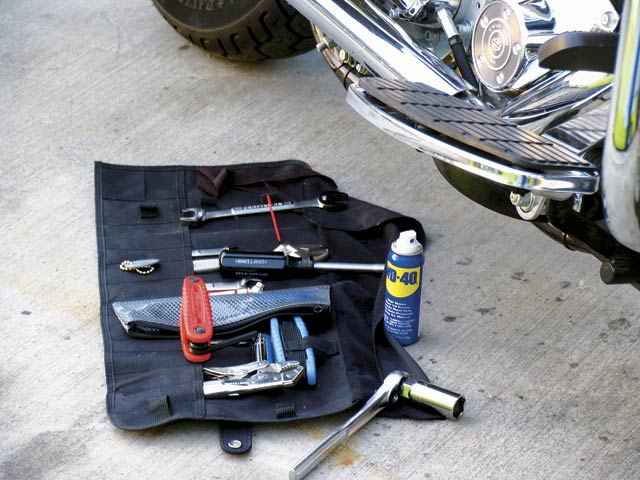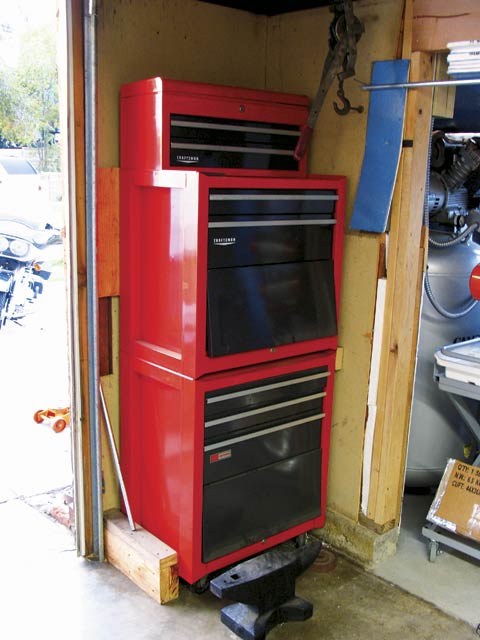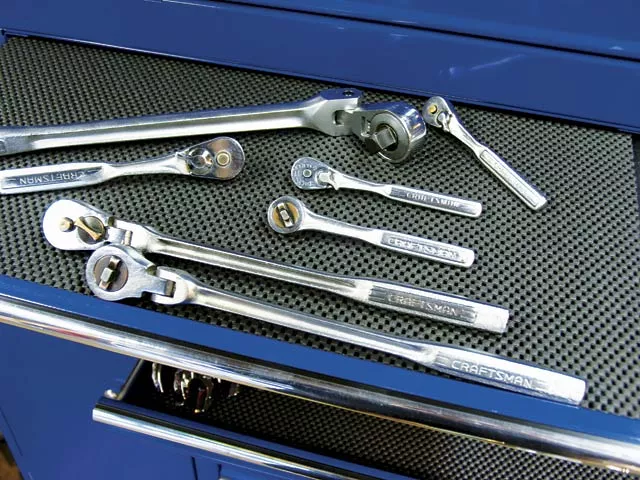 It's one thing when you're forced to write about an upstart chain of discount department stores with a brief two- or three-decade history, but where do you start when it's about a company that's more than a century old. To put it mildly, it's an American institution. This iconic company is Sears, and throughout the last 100-plus years, it's sold cars, motorcycles, guns, bicycles, musical instruments, and yes, even pre-fabricated homes.
If a person were some kind of extreme Sears fanatic, he could move into a neighborhood comprised entirely of Sears houses, fill it with Sears furniture and appliances, then put on a pair of Sears slippers, sit down in his living room, and listen to his Sears Silvertone radio. For the less sedentary Sears aficionado, he could jump into his Allstate car or ride around on an Allstate motorcycle or, better yet, a vintage Sears motorcycle. If you'd like a more in-depth look at Sears' history check out www.searsarchives.com. For those of you wondering where we're going with this story, keep reading.
The toolkit you see pictured is the Craftsman 35-piece Motorcycle Tool Set available for either metric motorcycles or domestics, like a Harley-Davidson or Victory. Craftsman sent it for us to review. Obviously, the best way to form an honest opinion of a product is to start using it.
I initiated my quest by looking at the box it came in and reenacting the scenes depicted. In one photograph, we have a guy unbolting the shell from his late-model Harley-Davidson's air cleaner, and in the other photo, he's next to his Harley with a red tray full of tools doing something else. For the first photo, I removed the Allen wrenches from Craftsman's handy tool pouch and looked for a 5/16-inch Allen wrench to remove the air cleaner… Uh-oh, the kit doesn't have the 5/16-inch Allen wrench necessary to remove the air-cleaner shell. Next, I looked inside the Craftsman tool pouch to locate the red tool tray and couldn't find one.
In all fairness, the mistakes made by some package designer can't be held against the toolkit. The fact still remains that no other manufacturer stands behind its tools like Craftsman. Sure, there are other tools on the market that offer a lifetime guarantee, but none are unconditional and honored to the degree Sears does. I remember one time I turned in a worn-out Snap-on screwdriver to the Snap-on truck. The Snap-on guy stuck it in a vise, yanked out the old blade, stuck a new one in the mangy old handle, and handed it back to me. The next time, I handed him a box wrench that broke because I had ground on it to fit a special application. I thought the Snap-on guy was going to start crying, as he was explaining why he couldn't honor the lifetime guarantee. In contrast, I have a drawer full of specially modified (read, ground paper-thin) Craftsman tools that when broken, Sears replaces without question.
Recently in the news, there was a story about three people suing Sears because they bought Craftsman tools to be patriotic, on the premise they were American-made. The story went on to say the people were so upset and distressed when they discovered a percentage of Craftsman tools was sourced globally, they had to run out and hire an attorney. According to the Craftsman website, 80 percent of its tools are manufactured in the United States for which 55,000 Americans are employed… Can't you just see these litigious phonies driving a brand-new Toyota to meet with their Mercedes-Benz-driving attorney? Not to harp on the subject, but I really question the motives of these people and can well imagine the legal expense of defending against this kind of nonsense.
Okay enough editorializing, did we like the Craftsman motorcycle toolkit? Yes, without any hesitation. It's a perfect gift for a non-motorcyclist like grandpa or grandma to give to a Harley-riding grandson. It will last many decades longer than any sweater and will always be a reminder of their love. For the guys who want a good basic toolkit for $79.95, it is a great start, and you will only have to add a few specific tools to suit your individual bike. Also, a message to Edward Lampert: Please don't rename Sears something lame like "Big Sears-Mart" or Craftsman as Kmartsman tools. Here's a look at the toolkit, and some other rare Craftsman products.