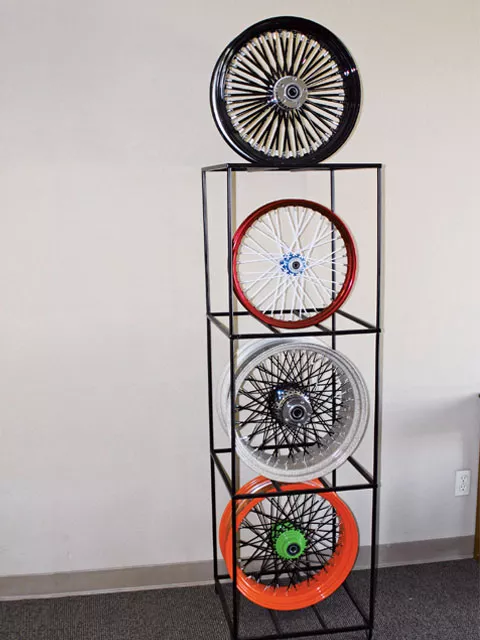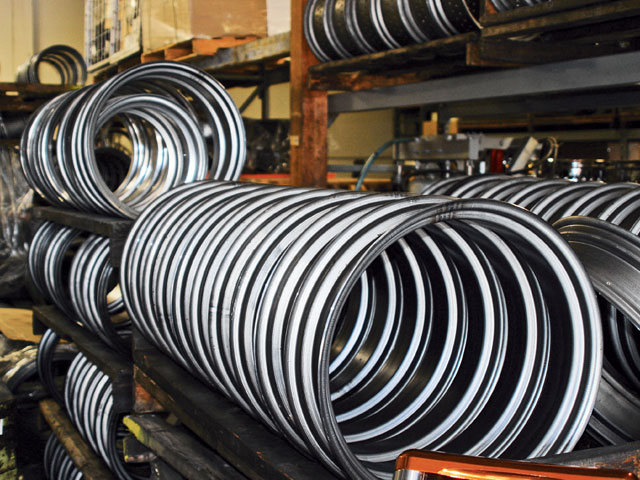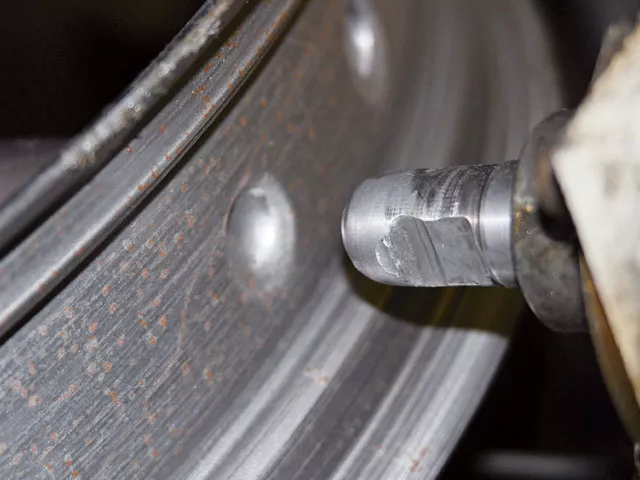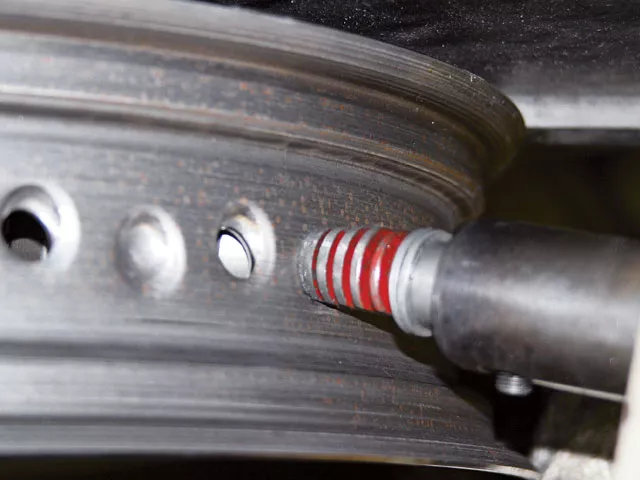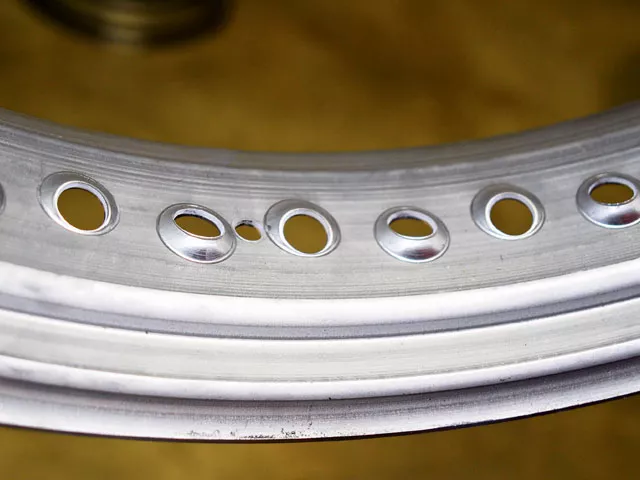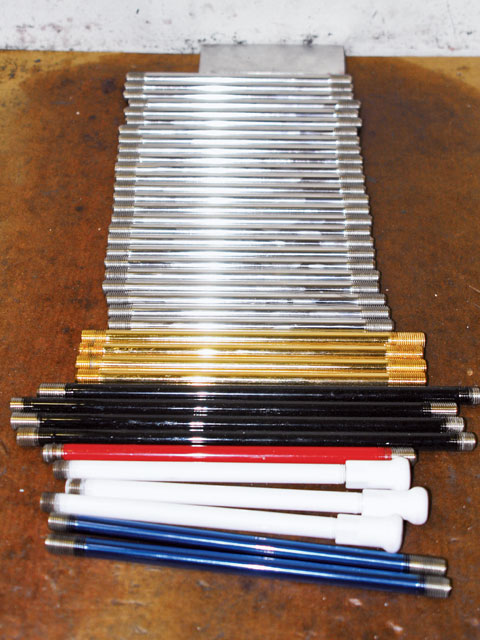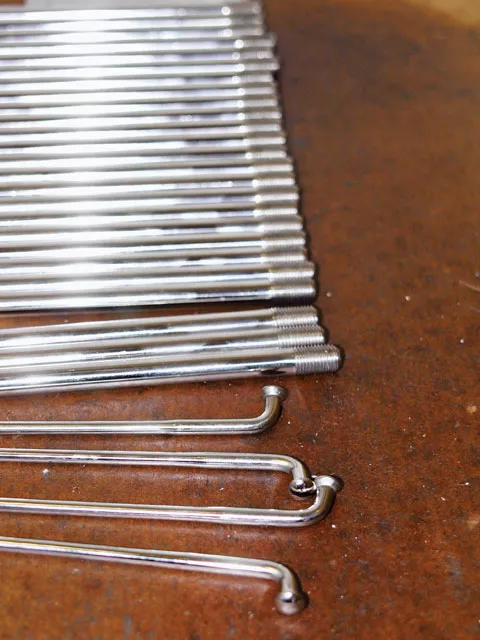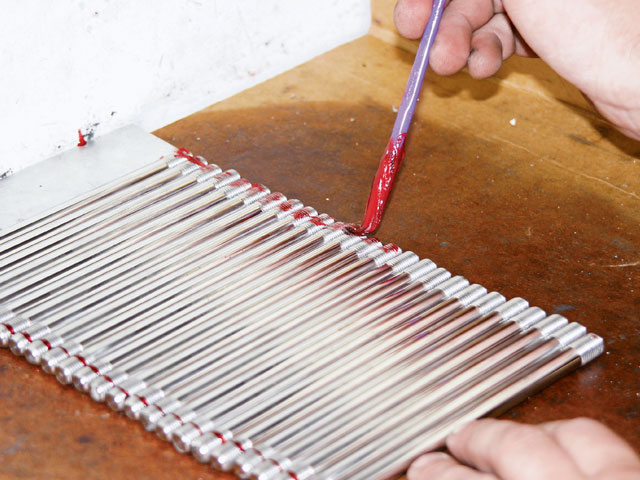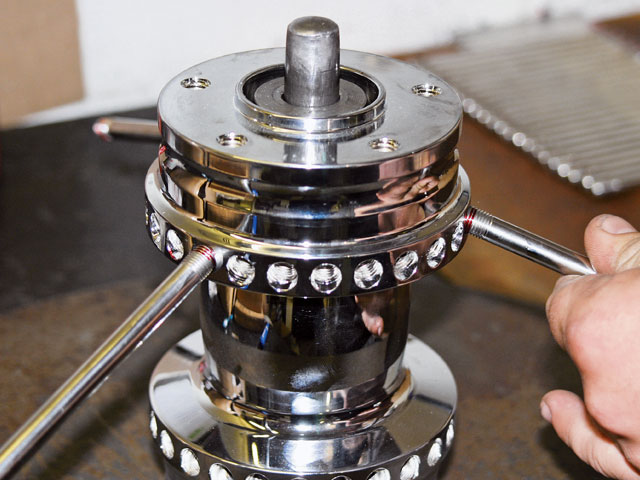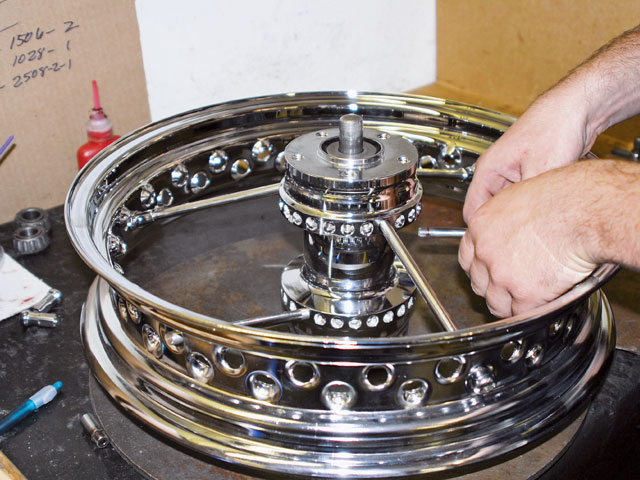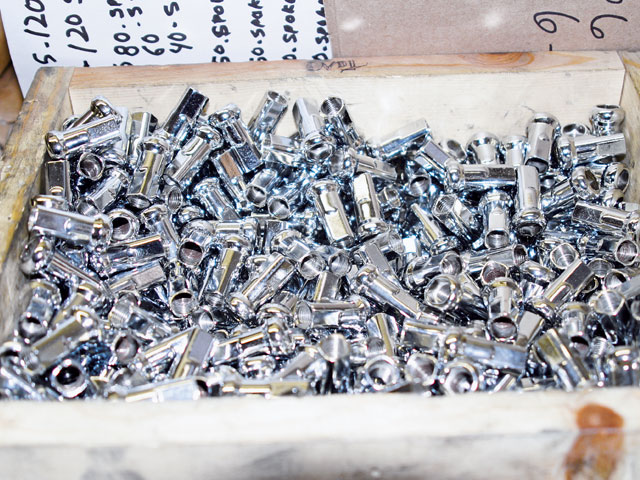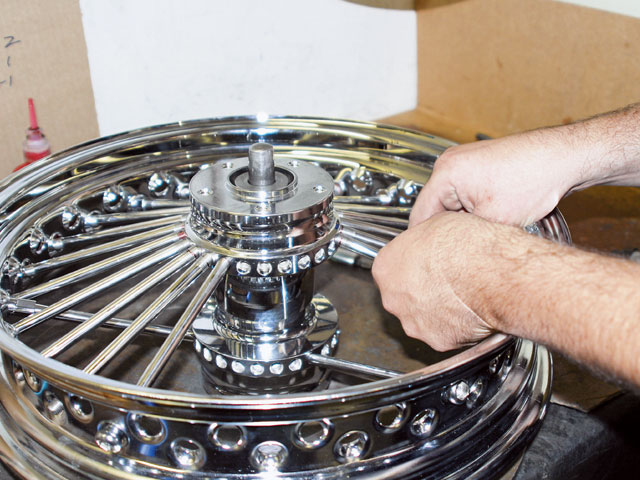 Spoked wheels have come a long way since they were first made out of wood for use on carts, chariots, horse-drawn carriages/buggies, bicycles, and early automobiles. When it was first invented, the sole purpose of the spoked wheel was to make vehicles lighter and swifter, thus making it easier to transport objects and/or people from one place to another. While it's impossible to re-invent the wheel, innovation and advances in technology have enabled the creation of spoked wheels that are not only much stronger and more reliable, but aesthetically pleasing as well.
If there's one thing Harley-Davidson enthusiasts can agree on, it's that spoked wheels look good on just about any bike. One person who definitely likes the look of spoked wheels is Sam Wakim, the owner of Ride Wright Wheels in Anaheim, CA. Sam has been in the wheel business for more than 10 years, and while he likes the gleam of a traditional spoked, chromed wheel just as much as the next guy, in his world of wheels, Sam wonders, "Why limit yourself to just one color or style when there's a whole rainbow of colors and several styles to choose from?"
Ride Wright's selection varies from the standard cross-laced 40-, 60-, 80-, and 120-spoke wheels with 3/16-inch-diameter solid stainless-steel spokes in traditional round, twisted, or diamond-cut spokes. Rim sizes vary from 16 to 21 inches in diameter and come in various widths, all the way up to 14 inches for 360mm tires. When it comes to colors, the sky is the limit. Ride Wright offers its wheels in any powdercoat color combination you can think of, from red spokes, hub, and nipples to one white spoke with 59 black spokes, matched to a green hub and a rainbow of nipples.
For all those who feel bigger is better, one of the hottest wheels Ride Wright offers is its 50-spoke Fat Daddy wheel. The wheels are highlighted by solid stainless-steel 3/8-inch spokes. Aside from the fat spokes, the way the wheels are laced gets a lot of attention as well. The spokes run straight out from the hub to the rim in a radial-lace fashion, as opposed to the more traditional cross-lace pattern in which the spoke exits the hub at an angle crossing over several other spokes.
While cross-lacing makes for a very strong and dependable wheel, Sam's Fat Daddy wheels were developed and dyno-tested to be just as tough and reliable. In fact, the wheels are so tough, they've stood up to the abuse of AHDRA drag racer Valerie Thompson hammering the throttle on her daily rider, a 107ci '00 Fat Boy with 18-inch Fat Daddys. These wheels caught our attention, and since Sam's shop is right in our backyard, we popped over to see how they're built.