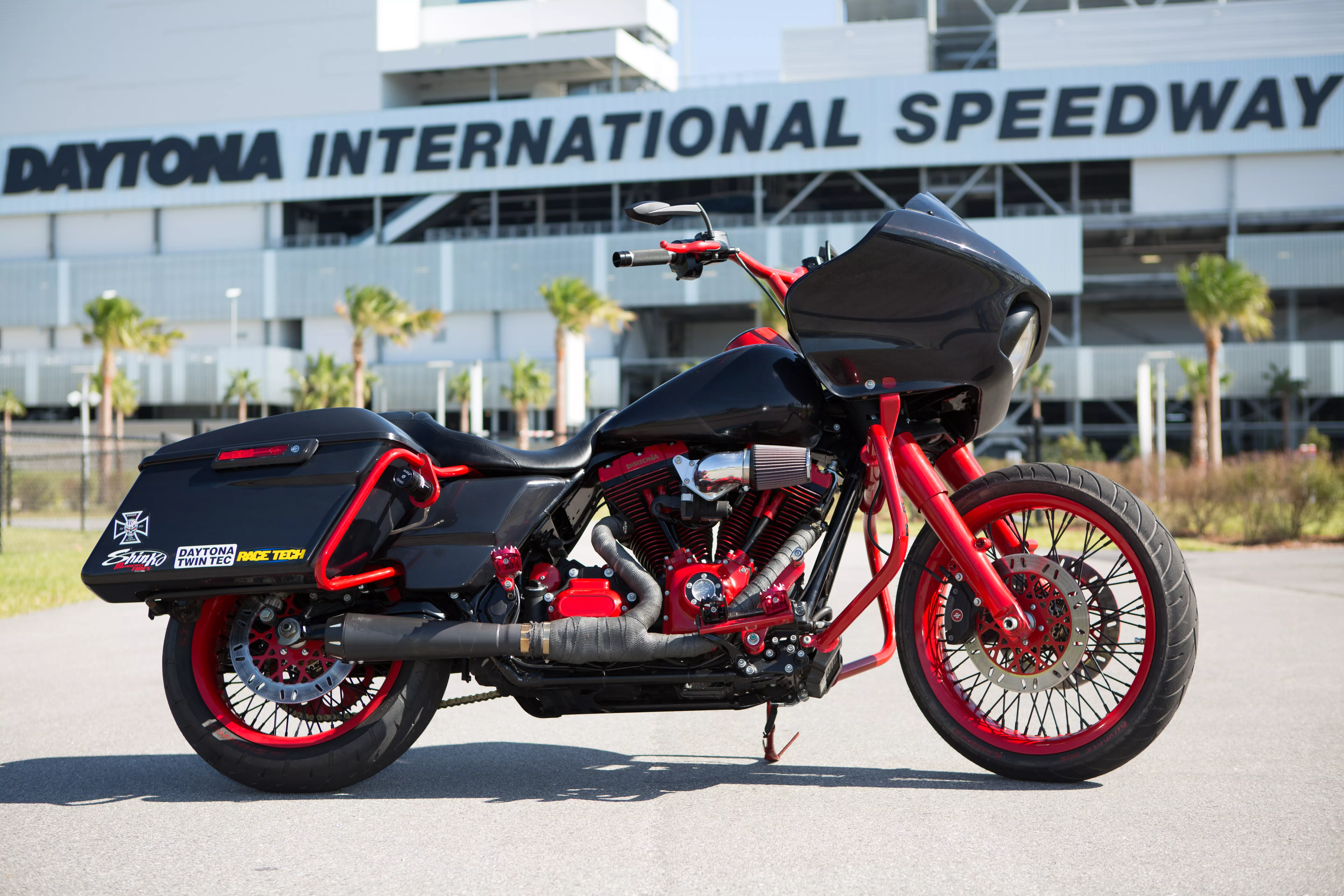 So Triple D started with a 2015 Harley Davidson Road Glide, We build a lot of club style Dynas here at Triple D Motorcycles and wanted to answer back to other builders with a performance bagger. We are all disabled vets that work here and we enjoy the adrenaline rush of being able to wheelie our Harleys and make the kids on their rockets think twice! So when we put the money together and were able to buy this Road Glide with 600 miles on it knowing that the performance bagger scene was coming; we decided to get ahead of the power curve!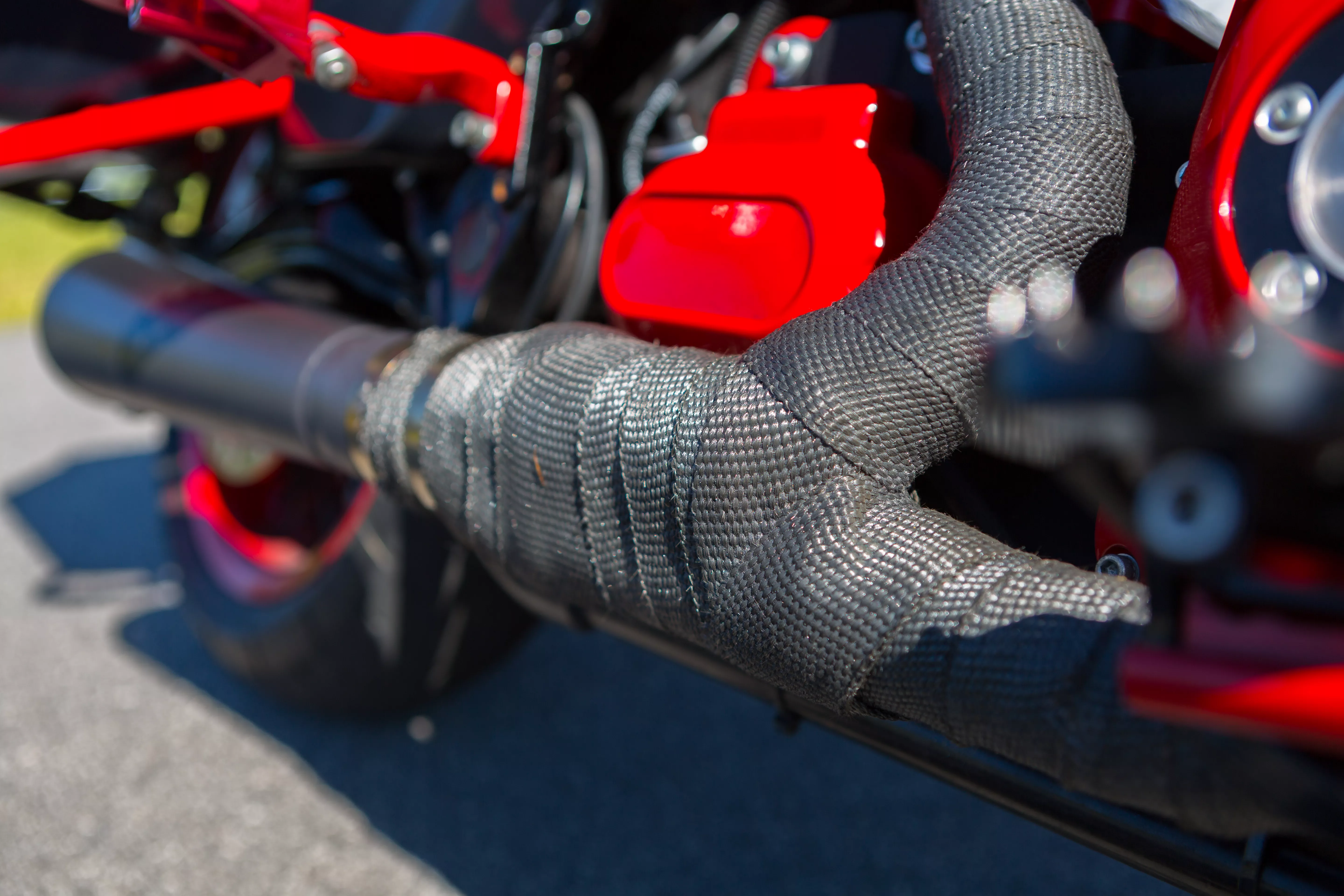 Knowing if we could create a build and apply alot of the companies advanced performance parts along with our own used on Dynas to the Baggers while making small modifications we would definitely be making a statement on the east coast! The first step was suspension. Getting rid of the stock Harley air crap was a must so we got in contact with Racetech. Racetech explained to us how there was nowhere to mount the remote reservoir system for their suspension on the baggers that was easy acess. So we designed our own. The Triple D Remote Reservoir Mount bolts to the crash bar of your saddlebag, making for a easily accessible location along with a clean sleek look!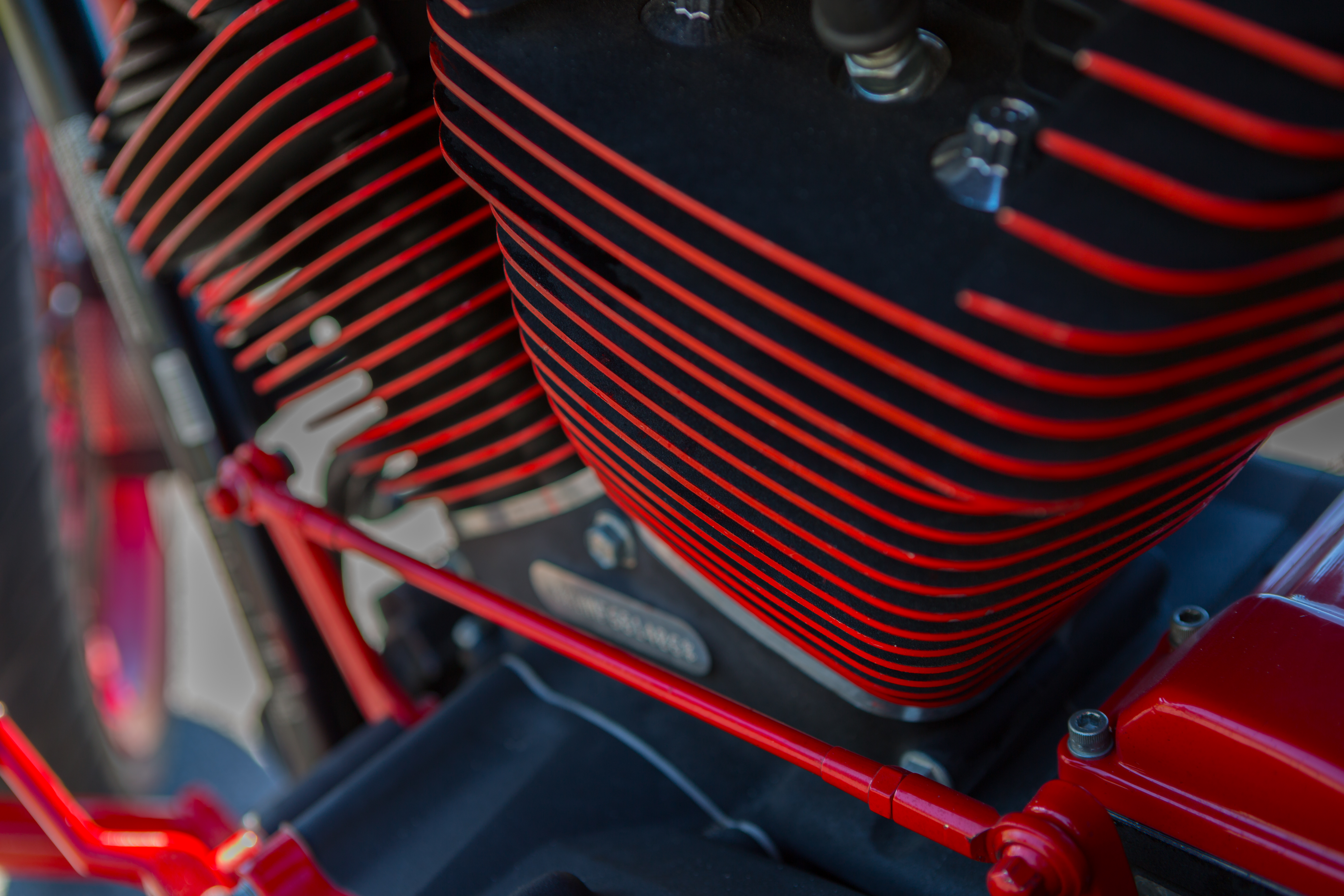 Once the suspension was taken care of we knew that we had to throw some clean rubber and some bad ass wheels to it!!! This is where RideWright came in. I had called and spoken to Sam at RideWright and explain what we were doing and who we were Sam who was gracious enough, once he heard that we were vets, to come on and help out with the project. He sent a tough looking set of red wheels, brass hubs and black spokes fully sealed, it fit perfect because living in Daytona Beach the home of speed we wanted that fast look with heavy performance. Now that we had wheels we needed some clean rubber with good grip to throw on those tough wheels and, needless to say, Shinko tires made that happen with some awesome tires.
Once we had the tires and wheels and were mounted on along with the suspension we realized we needed clearance on the rear end to be able to put her in the air. That's when I decided to take a hacksaw and cut 7 inches off of the rear fender and rear mounting bracket. I placed a video of this on Instagram and people were in shock at what I was doing!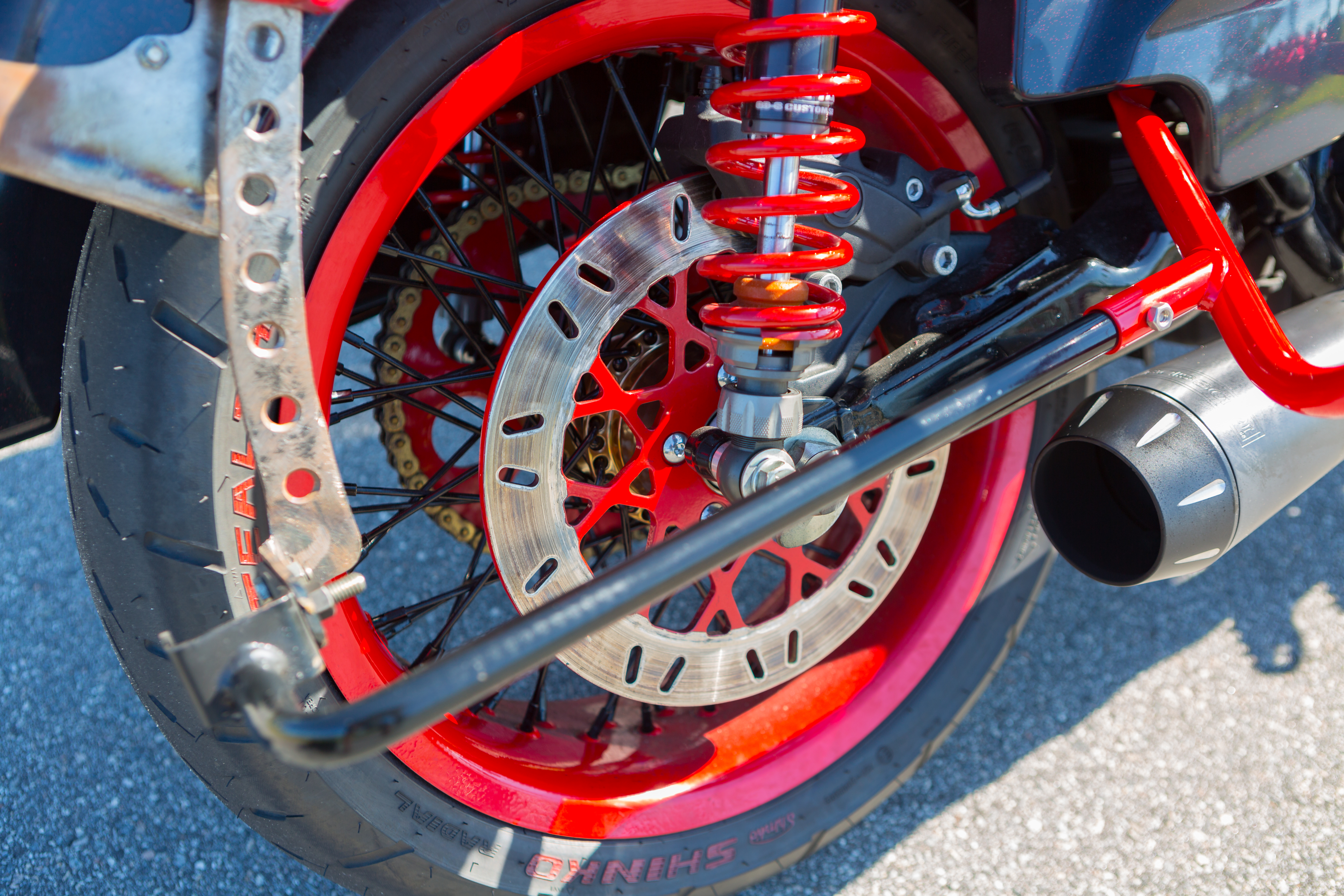 Once the rear end was shortened we had to redesign a bracket to hold the bags in place. That's when our head fabricator Big Danny came in and made a racy – yet hard looking – bracket with a 12 o'clock bar that doubles as a license plate mount!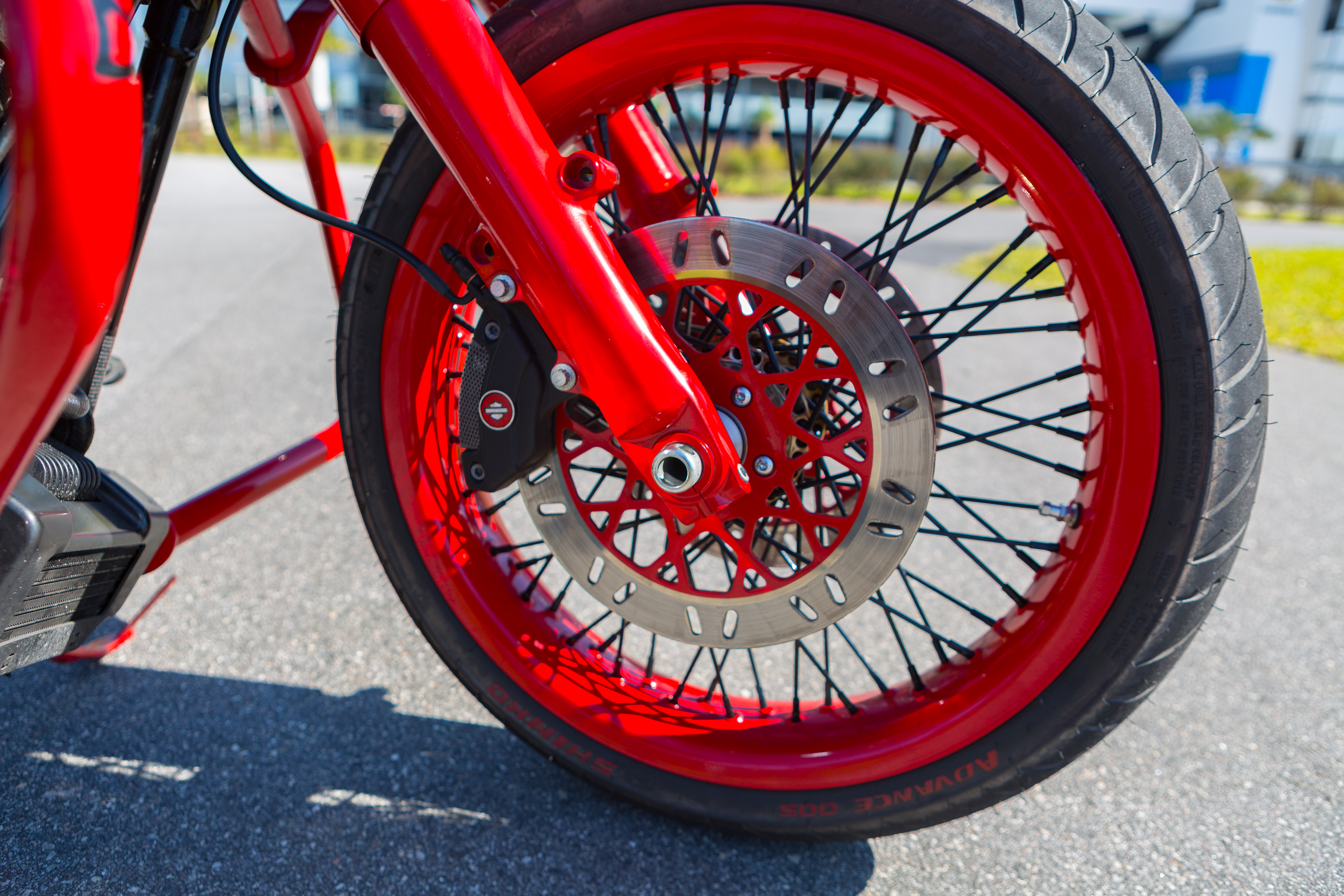 Once the rear end was together and we knew we could wheelie it we needed to figure out a way to bring the motor up to par. So we threw a set of Andrews 55H cams, a Daytona TwinTech tuner and a badass Bassani Road Rage 3 exhaust which we modified to work with the Roadglide! Darrell Bassani has been nothing but a great and generous help with the exhaust. We are pleased to say there will be a new Bassani pipe coming soon for the baggers! We knew that stock bars or a set of ape hangers were not going to cut it on this bike, so we called up Westcoast T-bars and got a set of 14 inch MX style T-bars.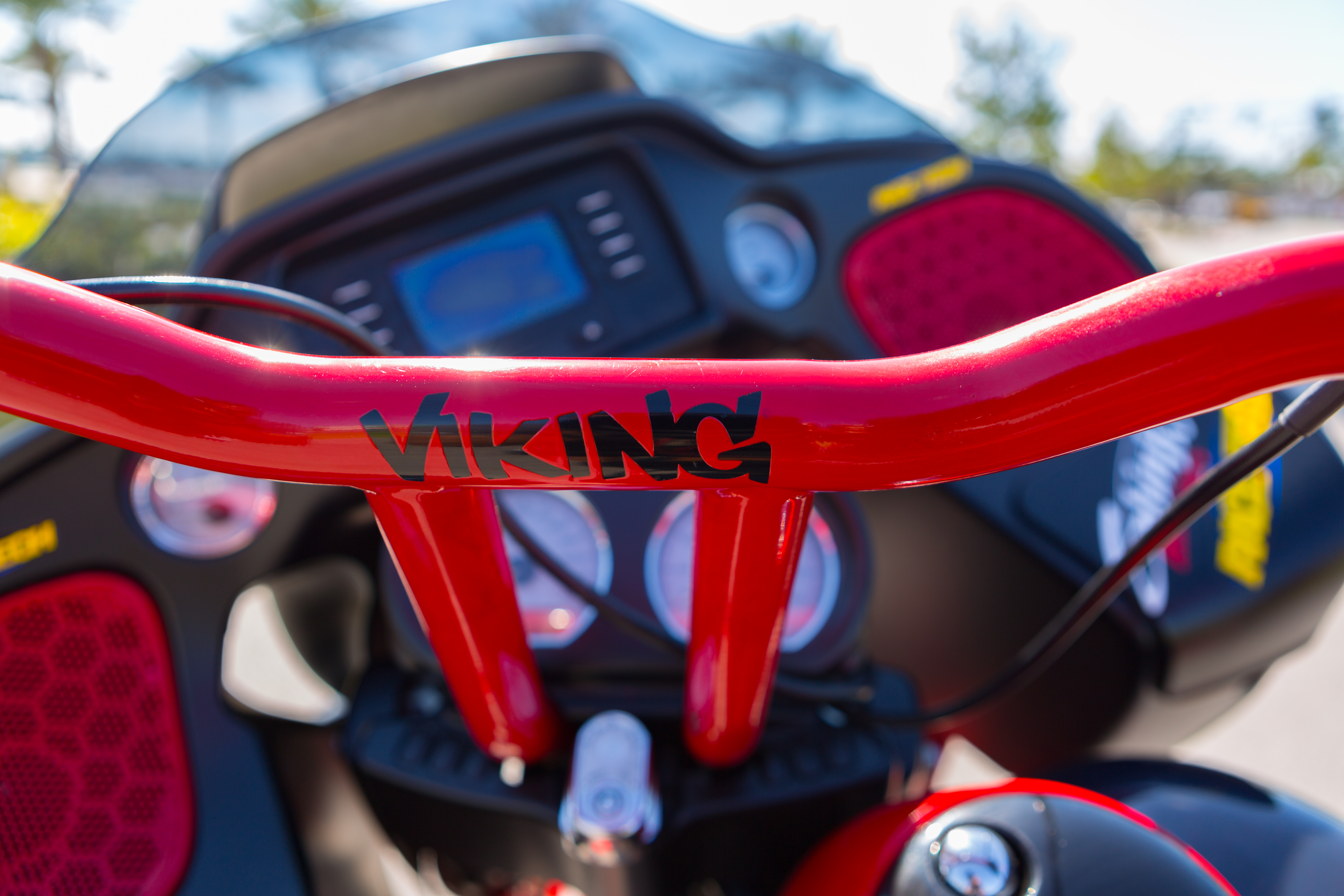 Once we had all this in place – looking at the bike I knew stock floorboards which are pushed forward were not going to cut it. So we started taking measurements and we designed the Triple D Mild Mids. They are not quite a true mid. They give you a more advanced riding position for better handling and having the ability to wheelie the bike. The controls also allow for you to adjust the pedals closer together or further apart making them adjustable for different riding styles. You can run any Harley peg or aftermarket peg on them. These are a prototype and they have a modified shifter lever and a modified brake arm. There will be a custom brake arm and shifter arm with final product.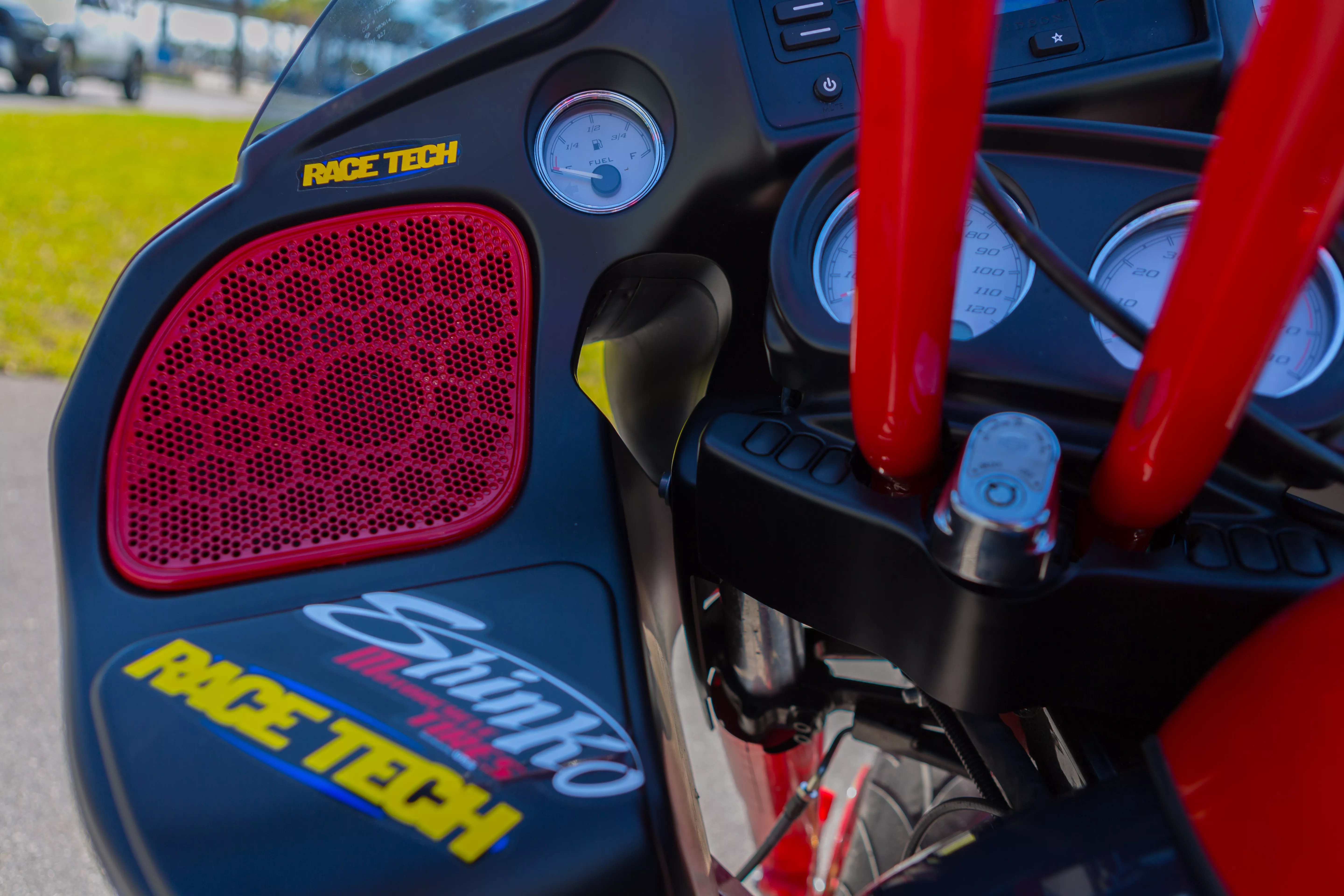 Now that everything was laid in place we needed to sling some color to her, we didn't want the west coast style paint job we wanted something of our own so we went with Hawkeye Brothers who did the Black diamond with a ferria metal flake. Whats so awesome about this paint is it's a quarter of the cost and you can peel it off and still have the stock paint job under it never affecting it, this was paint job 1 there will be several more combinations coming since we can change it all the time at a cost effective rate!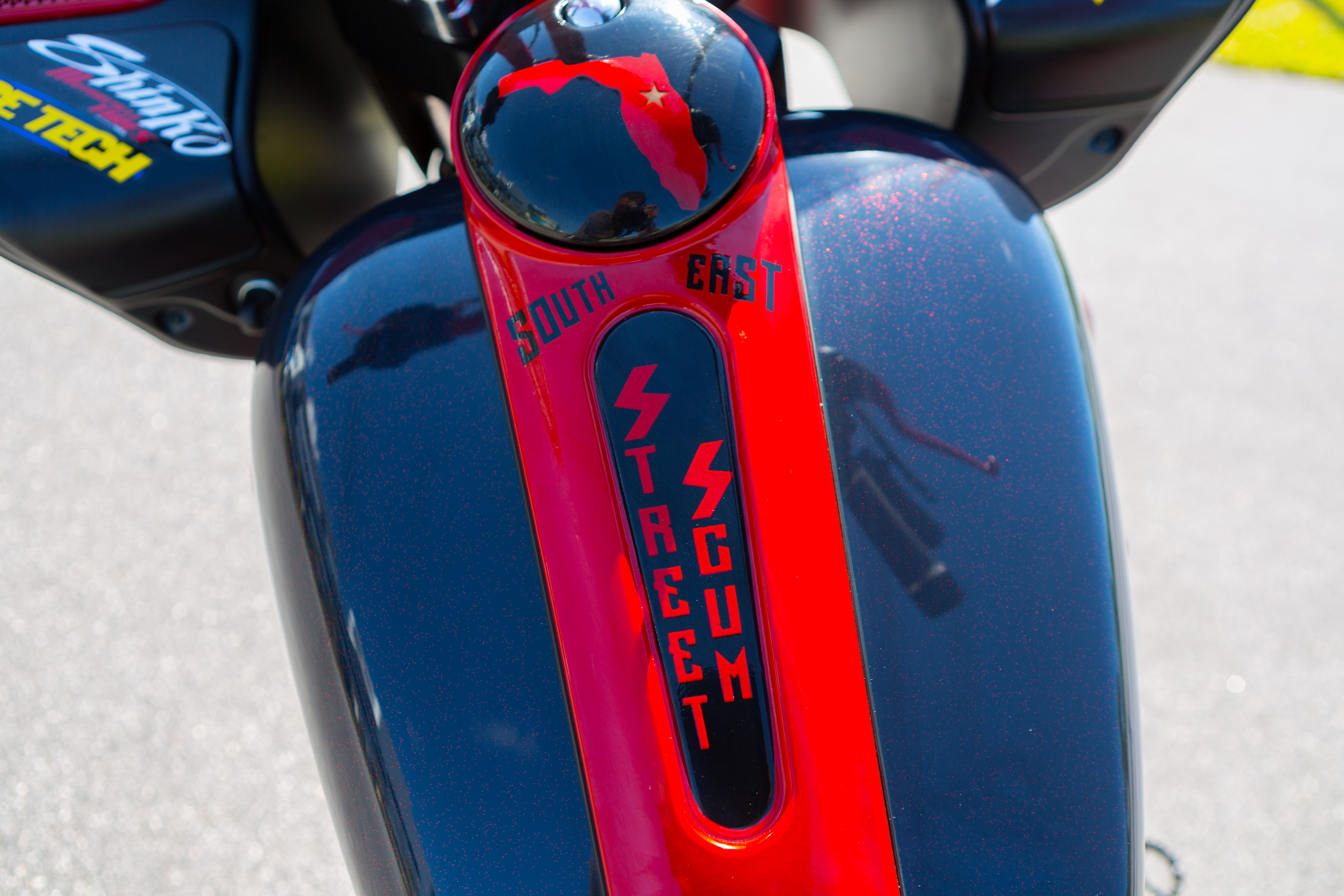 Once we got the bike together and knew that the seat position was right the fun began. This monster doesn't sound like any Glide we've ever heard, everyone expect the typical chopper or dyna when she fires off! The fun really started when we started testing and tuning which lead to learning how to wheeling this monster! Going from a Dyna to a full on bagger was definitely a learning experience and I am definitely going to need more seat time before it is perfected!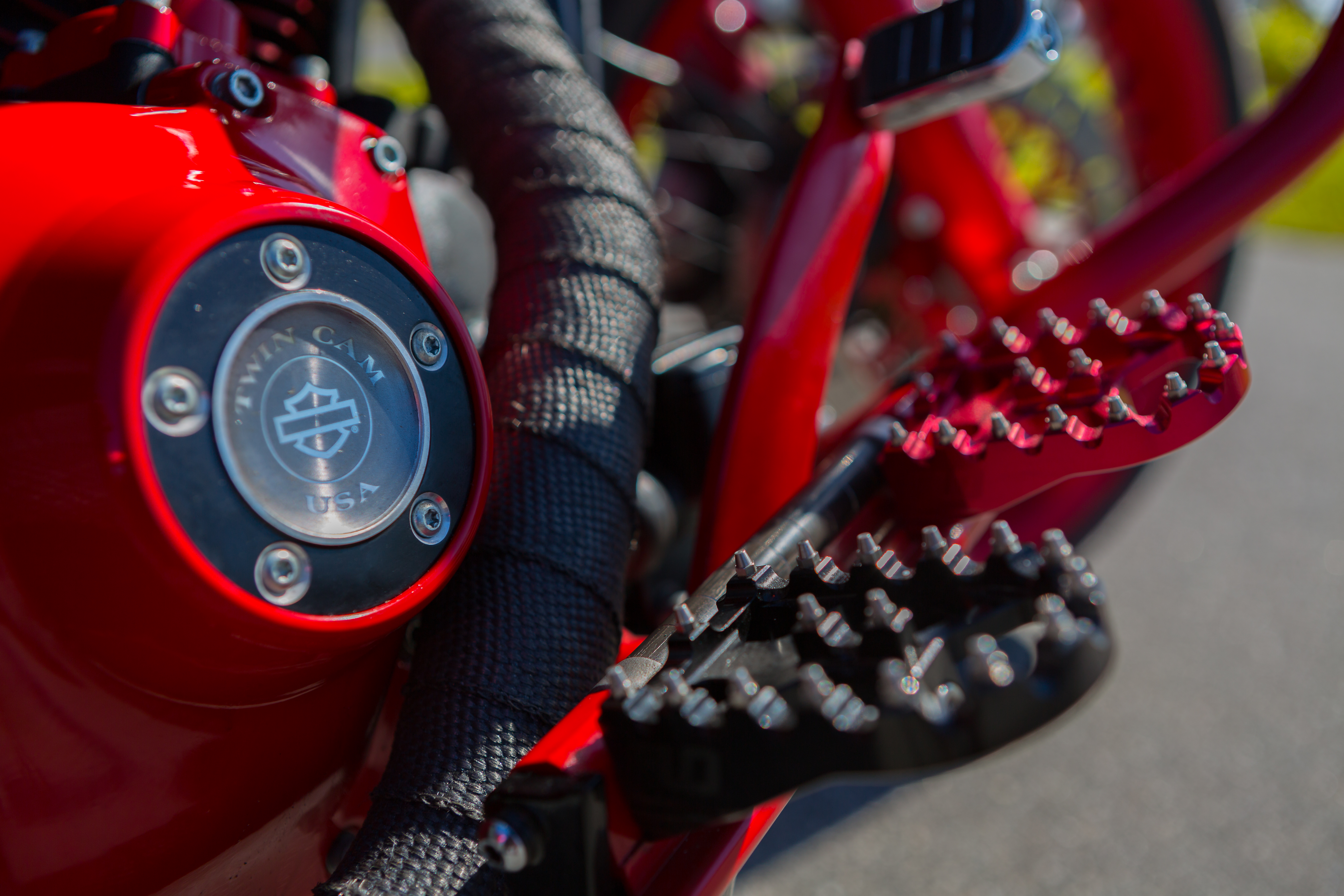 We would like to say thank you all of our sponsors for their help, support and faith in us. Without Bassani, RaceTech, Daytona TwinTech, Shinko Tires and Hawkeye Brothers we couldn't have created this bad ass monster we call the Dirtona Bagger! I would also like to not forget to thank all my guys who spent some long nights finishing her up with us!