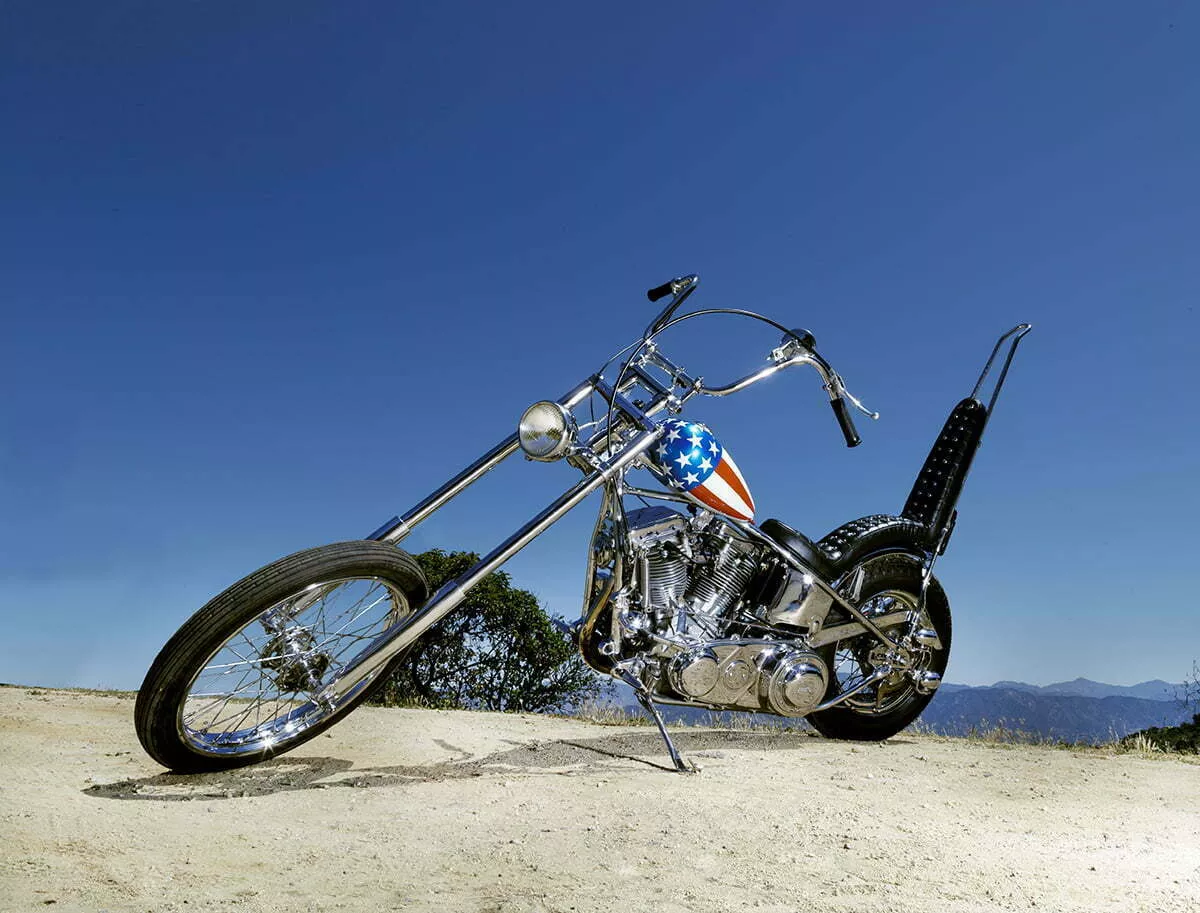 Profiles in History, the nation's leading entertainment auction house will host its Hollywood Auction from October 17-20, 2014 and will feature the most legendary motorcycle in the world, Peter Fonda's famed "Captain America" from the 1969 classic, Easy Rider. It is the only original and authentic motorcycle to exist from the classic movie and substantiated by three signed letters of authenticity: one from the National Motorcycle Museum (Anamosa, Iowa) signed by the Museum's Director, a letter from Peter Fonda, and a signed letter of authenticity from Dan Haggerty attesting to all the facts in the Peter Fonda letter as being true and accurate. The pre-auction estimate is $1,000,000.00 – $1,200,000.
"Captain America's stretched-out American-flag-adorned panhead chopper is one of the most iconic images in American film", noted Joseph M. Maddalena, President and Chief Operating Officer, Profiles in History. "The bike evokes powerful emotions even in non-bikers. It personifies the 60's, all of the good and the bad that decade brought. This is an opportunity for someone to own a pure piece of nostalgic entertainment history."
<div class="st-block quote text-
Notice: Undefined index: st_text_align in C:laragonwwwhotbike-importblocksquote.php on line 1
">
Captain America's stretched-out American-flag-adorned panhead chopper is one of the most iconic images in American film
The iconic red, white and blue stars and stripes panhead chopper, with chromed hard tail frame, was designed and built by two African-American chopper builders—Cliff Vaughs and Ben Hardy—following design cues provided by Peter Fonda himself. There were two "Captain America" bikes built and ridden by Fonda for the making of Easy Rider to ensure shooting would continue should mechanical issues arise. In addition to this bike being ridden in the film, this bike was used in the climactic crash sequence at the end of the film. Following production, Fonda gave the motorcycle to fellow actor, Dan Haggerty, who helped maintain the motorcycles during the filming of Easy Rider. The whereabouts of the other "Captain America" bike is unknown. Prior to the film's release, that "Captain America" motorcycle was stolen and presumed broken down and sold for its parts. The crash bike was fully restored by Dan Haggerty and displayed for 12 years at the National Motorcycle Museum of Anamosa. Not only does Fonda's Easy Rider "Captain America" remain as the single most famous motorcycle ever created, its very image symbolizes the counter-culture movement the film inspired.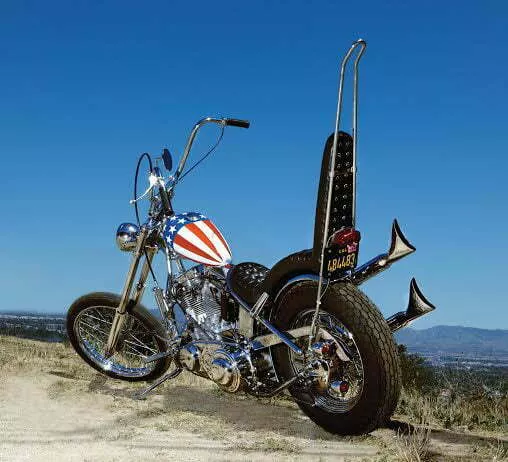 A portion of the proceeds will be donated to benefit the American Humane Association, a non-profit organization dedicated to the welfare of animals and children.
Qualified bidders can participate in person, by telephone, submit absentee bids or participate online in real time from anywhere with Internet access across the globe.
For more info, go to: www.profilesinhistory.com