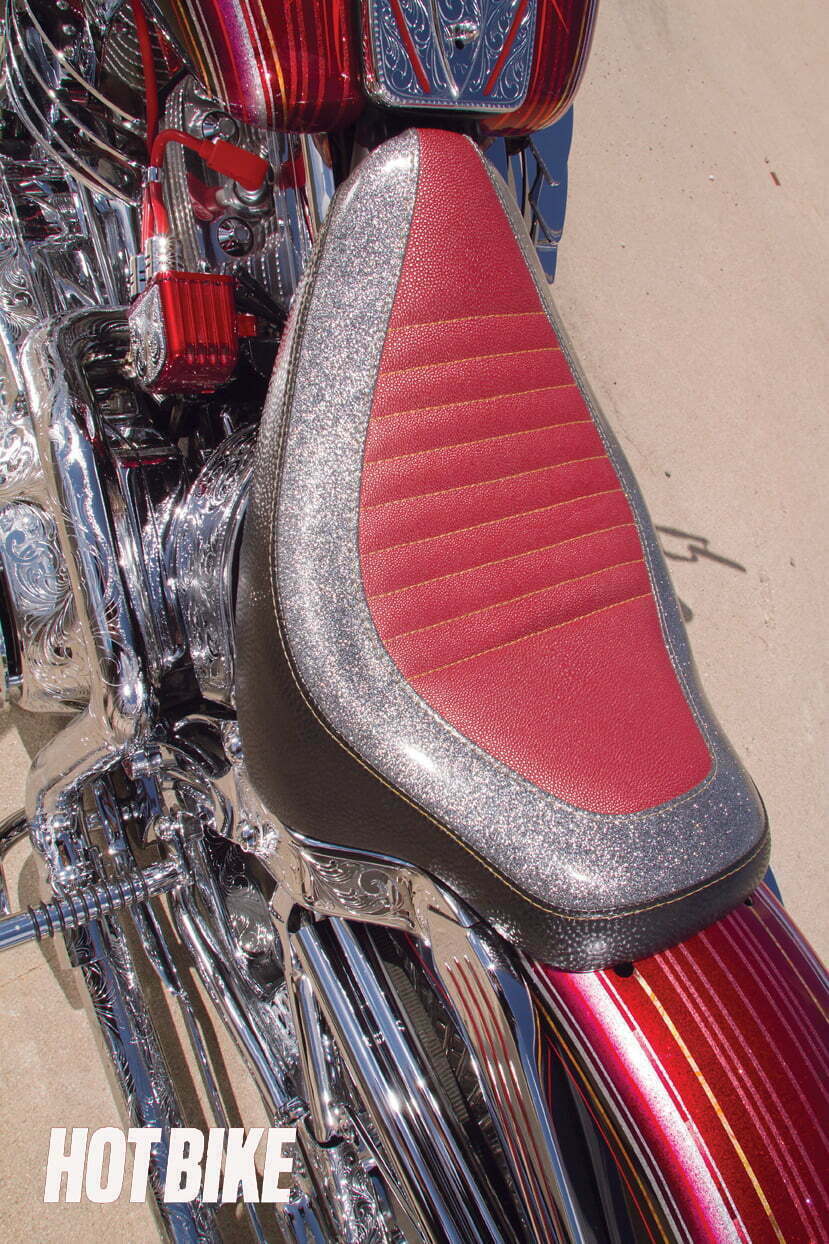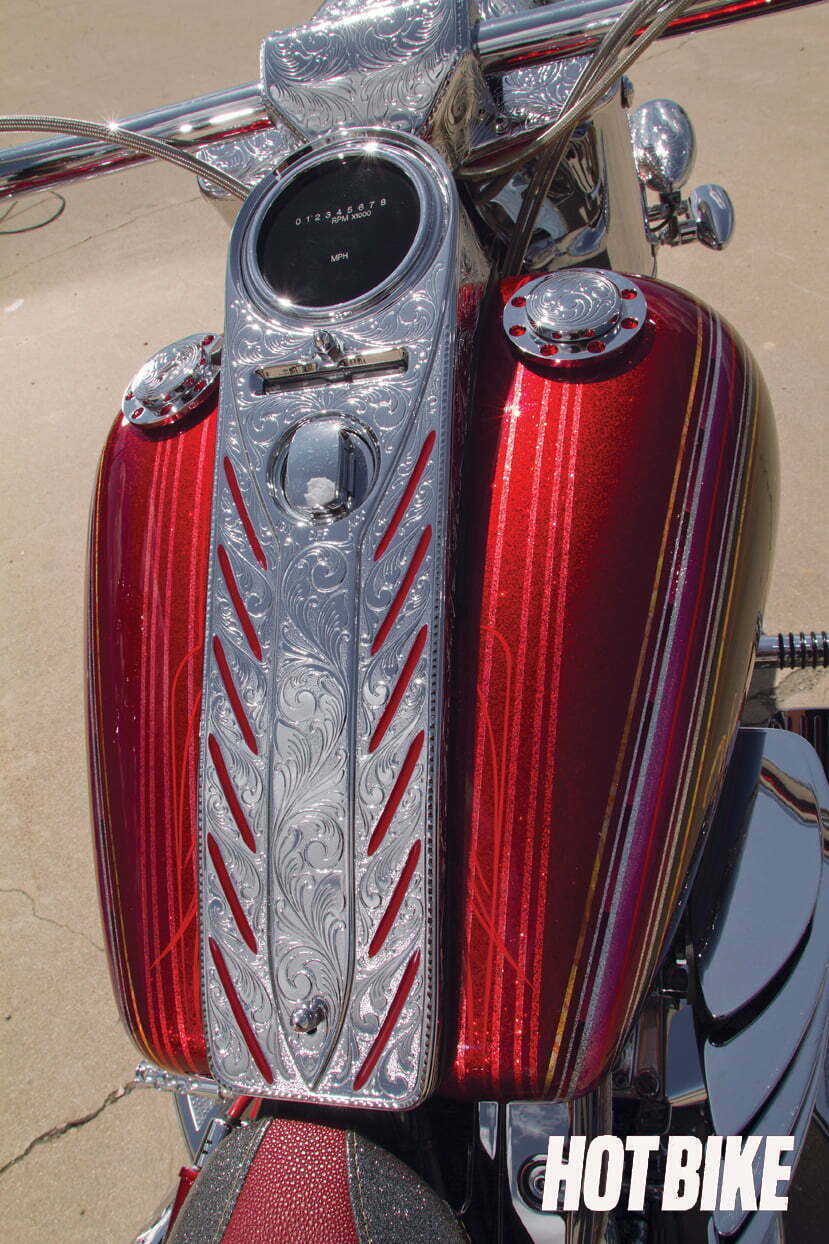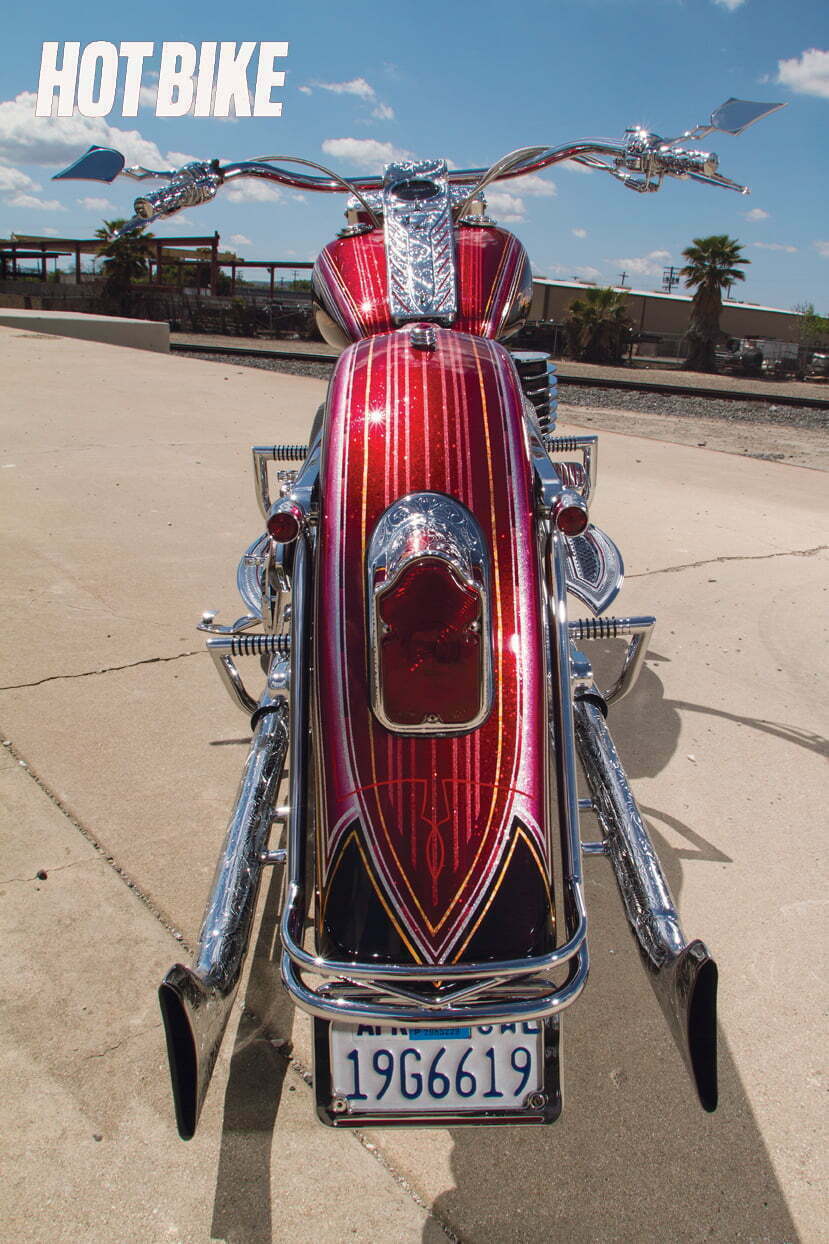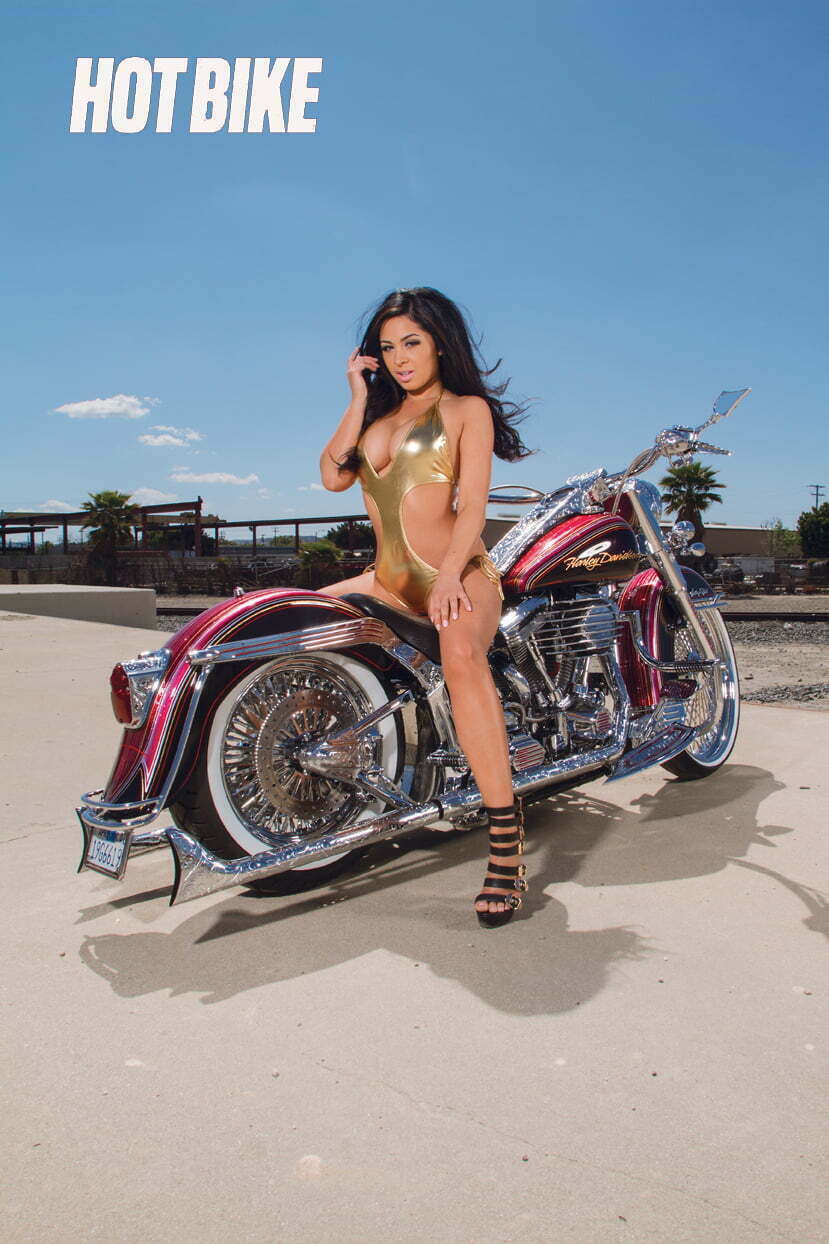 No other family stands out as a legacy of custom V-twin bike builders as much as the three generations of Ness. With just as an impressive résumé in the lowrider scene, the one family currently ruling the kingdom would have to be the de Albas from Montclair, California. Mario de Alba Sr. has been building bombs for the boulevard since the '50s and earned the title of Bomb of the Year in 2011. Mario's son, Albert de Alba's 1963 Impala named "El Rey," Spanish for "The King," is the current Lowrider of the Year for an impressive two years running. Mario de Alba Jr. took the lead on this build for the 2002 Heritage Softail virtually knocking the ball out of the Chicano Park.
Bike owner Rey Martinez, from Pomona, California, knew that if he were going to pick one family to build him the best bike he could get, they were at the top of the list to call. Rey also knew that the beauty of working with a dynasty is that the look of the bike will remain classic and stand the test of time even after the current fads of the day go away.
The car scene has been exploding lately with lowrider-style motorcycles showing up in force more and more at each show and cruise. "I bought the bike after growing up in the lowrider scene and culture and hanging around with the de Albas" Rey explains. "And I started noticing some builders that were going all out on Softail like the one I had just purchased. The culture for the bikes has been getting a lot more recognition on the lowrider scene. I just wanted to throw something out there that was going to be comparative to the other Harleys that were coming out with candy custom paint jobs, 21-inch big wheels in the front, and engraving."
Normally it's the paint that stands out on a bike, but in this case it's a combination of the candy and patterns taking an equal spotlight to all the chrome and engraving. "The bike took about three months to build," Rey said. "It was basically just chrome and black before I tore it down. I got a lot of ideas from Mario de Alba from Mario's Auto Works. He did a lot of custom fabrication on the bike to parts you can't just go out and purchase. The color scheme came from Albert from Cal Blast who gave me an idea of what we should spray down on it."
The final finish is nothing short of impressive. Clean lines, bright chrome, and perfect paint make this 2002 Heritage primed to hit the two- and four-wheel show circuit. While it might not be the actual "El Rey," it is Rey Martinez's double-wheeled crown jewel.