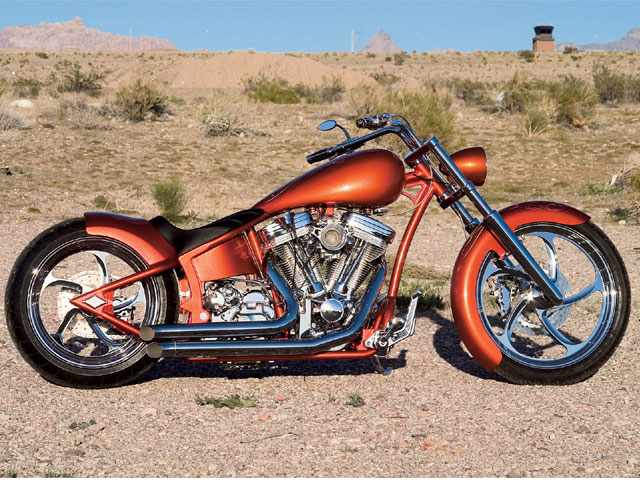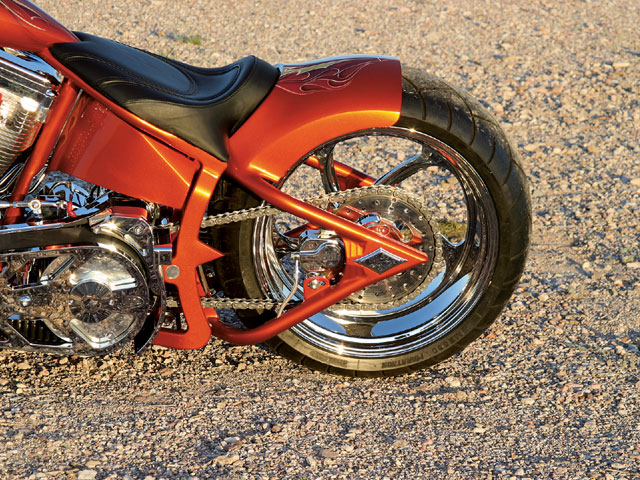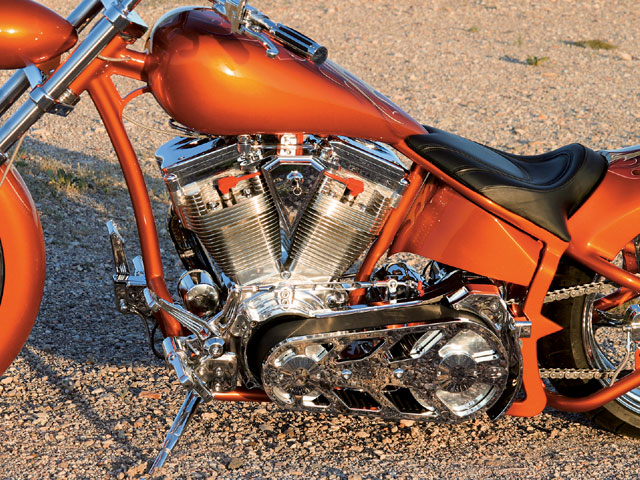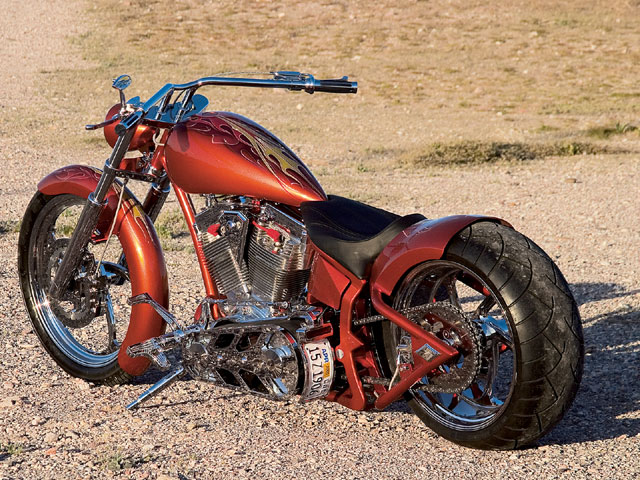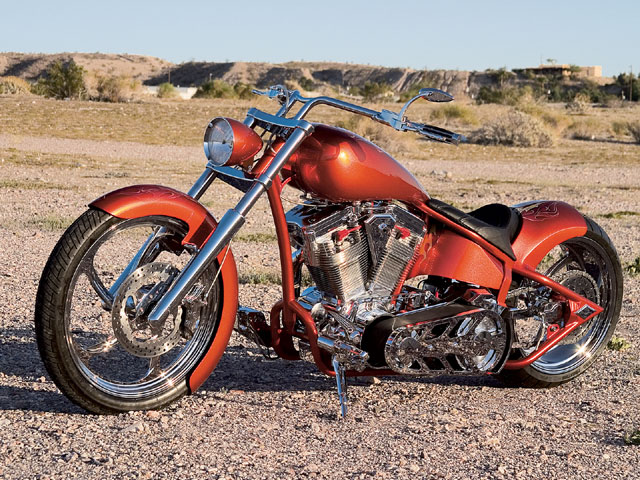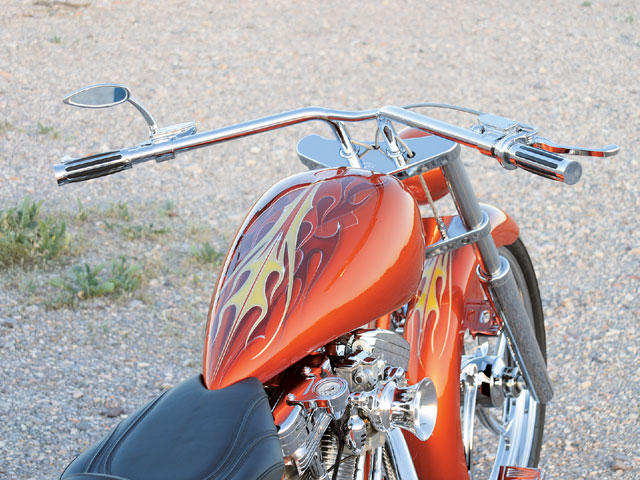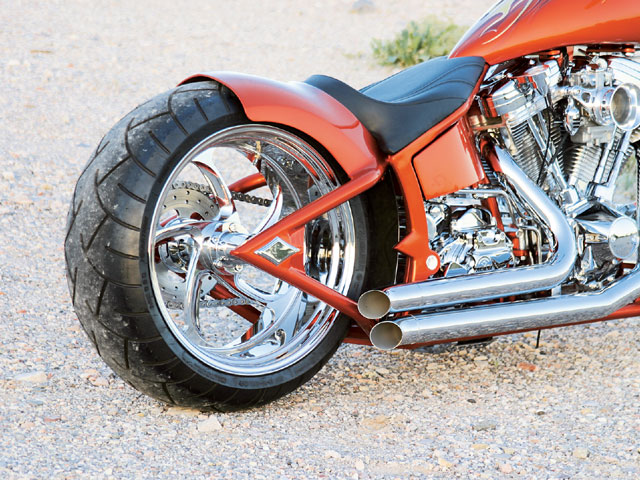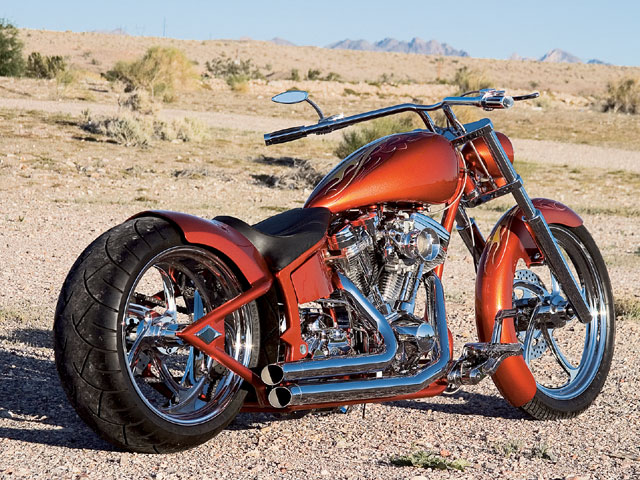 For some, a romantic anniversary involves flowers and an overpriced dinner; for others, it's a trip to Paris. For the rare few, a 2 a.m. wrap-up of a full custom bike does the trick. Maria Sanchez felt she had spent one too many rides as a passenger on her husband's custom and suggested that one of her own might be nice. Naturally, he saw this as an opportunity to satisfy his urge to build as well as her need to ride, and soon Maria's bike was born. The family project began with a Diamond Chassis chopper frame, which the Sanchez crew soon cut down to proper dimensions. Next, they bolted on a set of dropped Perse legs up front. The round and shiny came from Performance Machine, and the very healthy 100ci powerplant is courtesy of RevTech. This was about the point when the Sanchezes decided the bike's maiden voyage would be their yearly jaunt from their home in Davis, CA, to the infamous Laughlin River Run. Since Laughlin was still months off, it seemed as if there was plenty of time to wrap up the bike, work out any kinks, and teach Maria how to ride a motorcycle.
With one eye on the garage calendar, they added a RevTech five-speed, linked it to the motor with a BDL primary, and started fabbing the elaborate bodywork. Many late nights followed before the finished chassis and body were sent off to Rick at Creative Images for the ultra-clean Tangerine paint. The Sanchez kids' budding kart-racing careers soon cut into an already tight schedule, and the build ended up coming right down to the wire.
A neighborhood-rattling final run at 2 a.m. allowed just enough time for a quick nap before hitting the road at 6. The mostly untested bike and rider managed just fine, and both have seen countless miles since. Riding off into the sunset with her spouse-now, that's romantic….