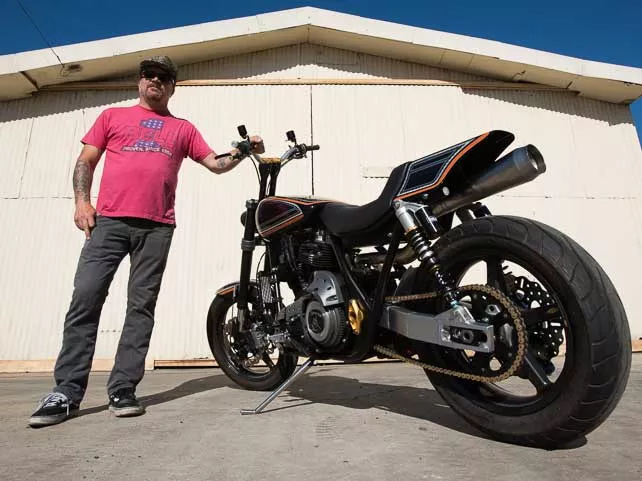 La Ratonera translates to "the rat trap" in Spanish, which is the moniker Eric Bennett of Bennett's Performance in Signal Hill, California, gave to this bike. I think we can all agree that when Harley-Davidson introduced the FXR Super Glide II in 1982, it did not look like this at all. Turning this particular '82 FXR into a hot street ripper fell to Eric and his shop. In 16 months, not only did they change out stock parts for their higher-performing aftermarket counterparts, they upgraded the powerplant big time.
Think of it as hybrid Twevo; the love child of a Twin Cam and an Evo, just like it sounds. Punched out to 106ci of hard-charging American muscle, its bottom-end is pure S&S Cycle magic topped by Branch-O'Keefe Evo heads.
Eric Bennett managed to shoehorn that mill into the original '82 FXR frame (thanks to a late-model front head and motor mount), and while he didn't change the neck, the suspension joined to it (and the shocks out back) are a different story. Most of us acknowledge that the FXR was the finest engineered H-D Big Twin frame of all time (at least until recently, according to some others) but the same doesn't hold true for the fork and boingers it came with. If you really want to push the FXR, you need to upgrade those. This is why Bennett tapped a set of Rebuffini trees, KTM WP fork tubes, and Öhlins shock absorbers for this build.