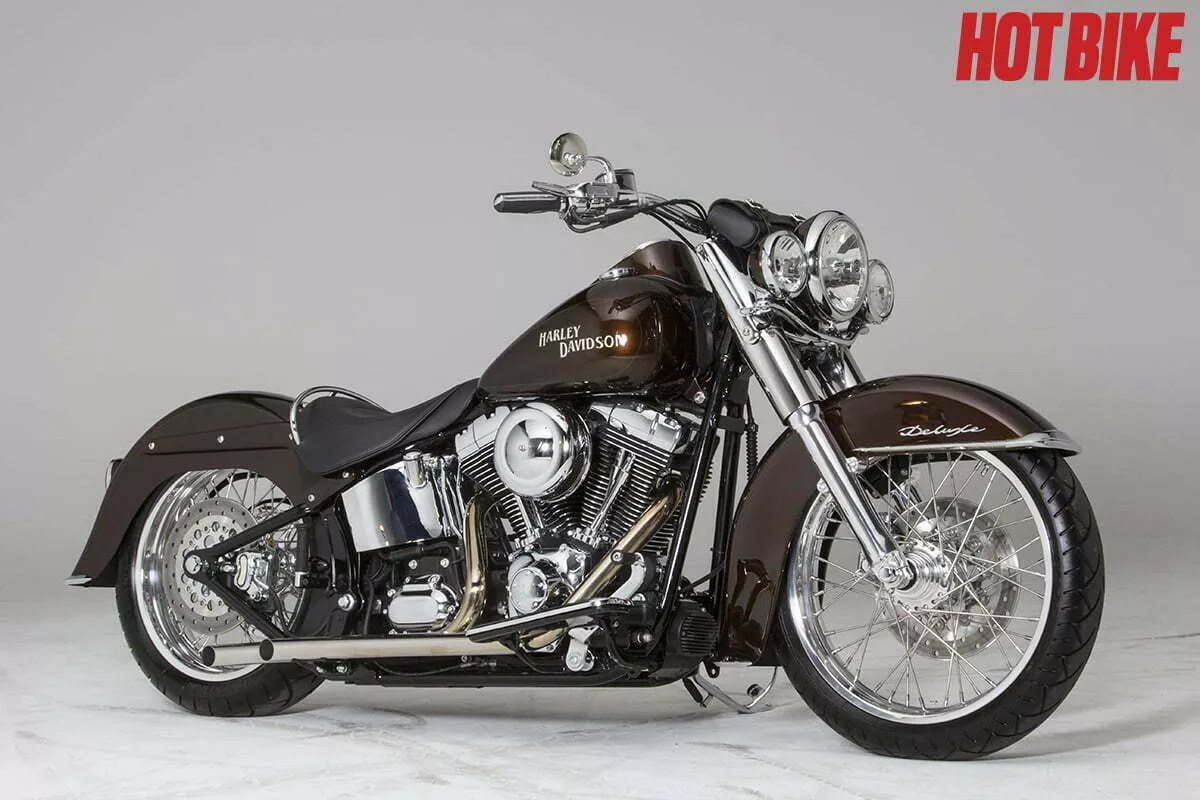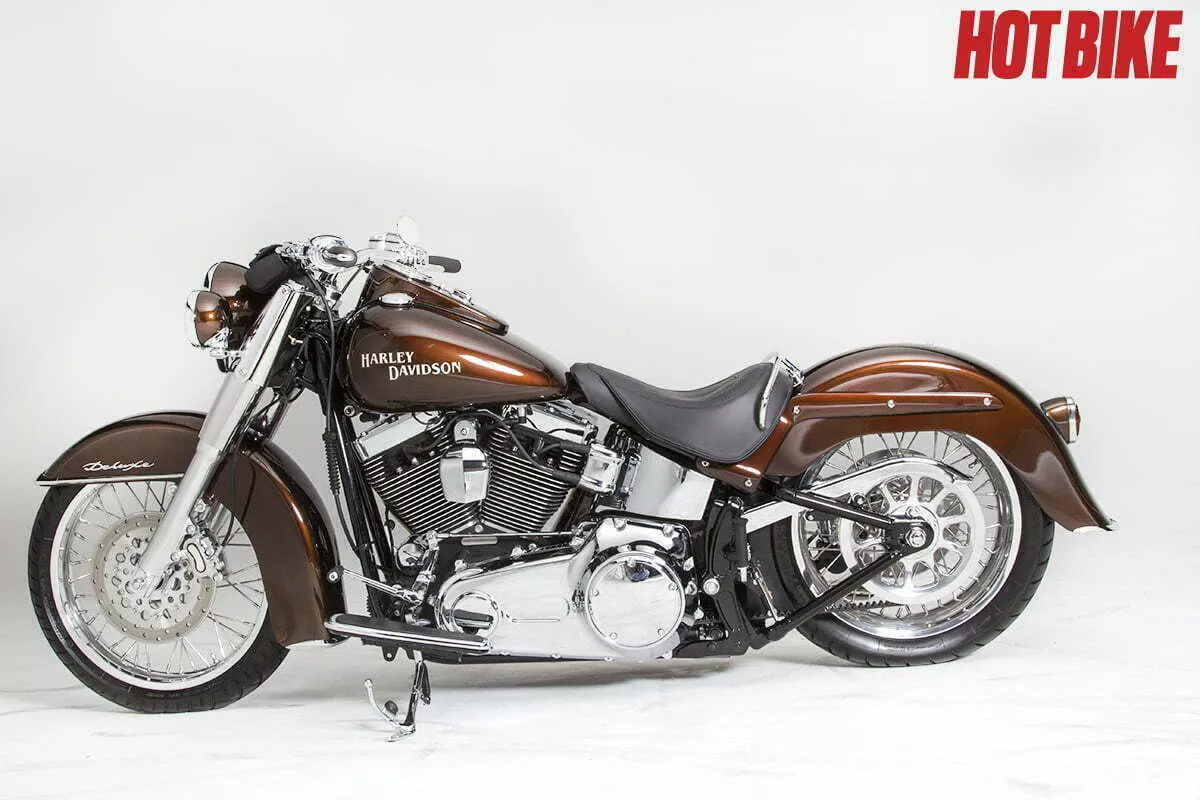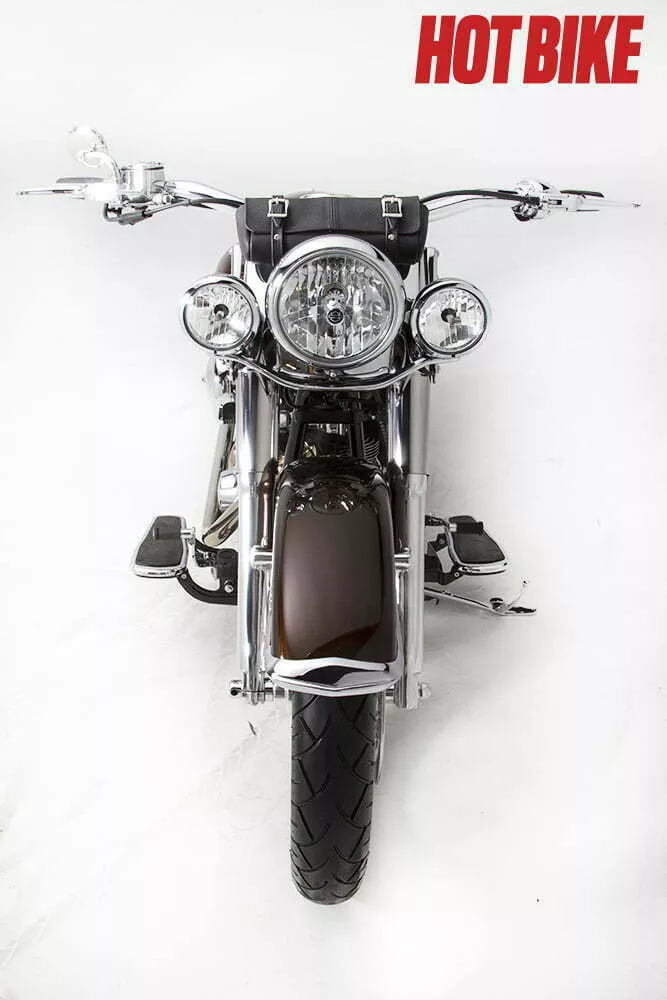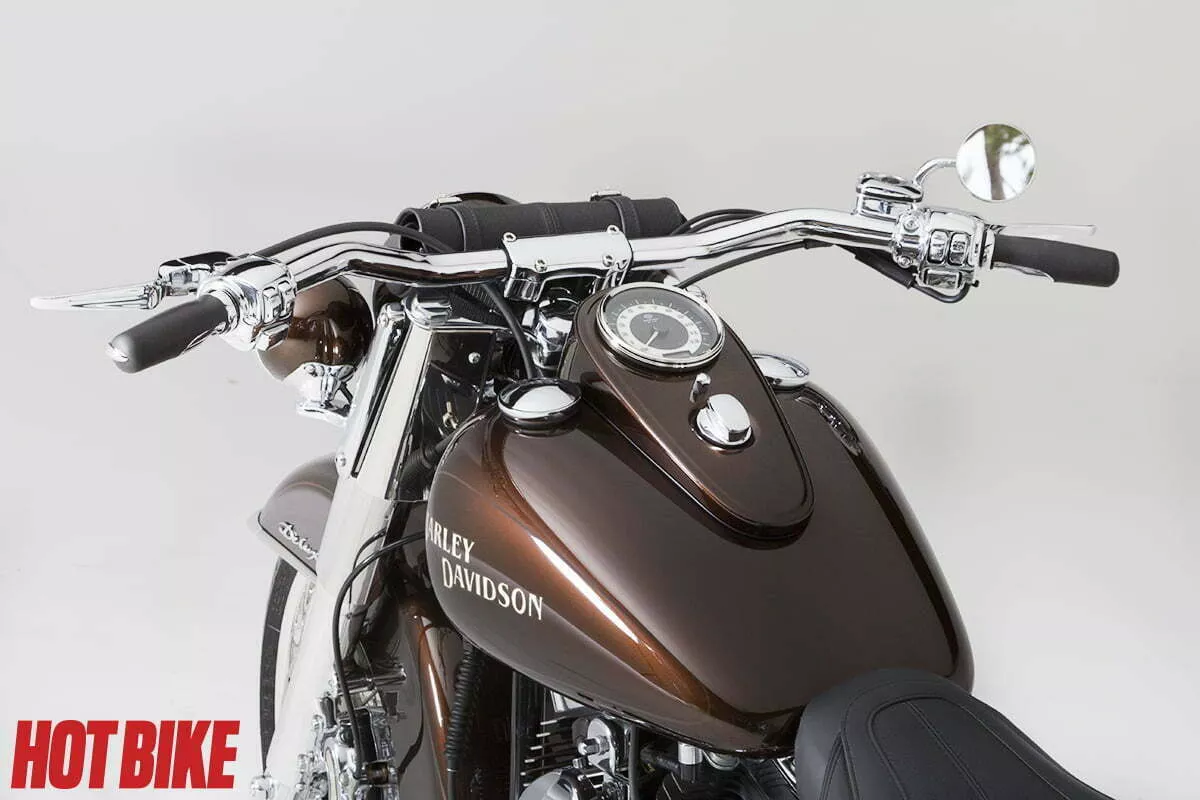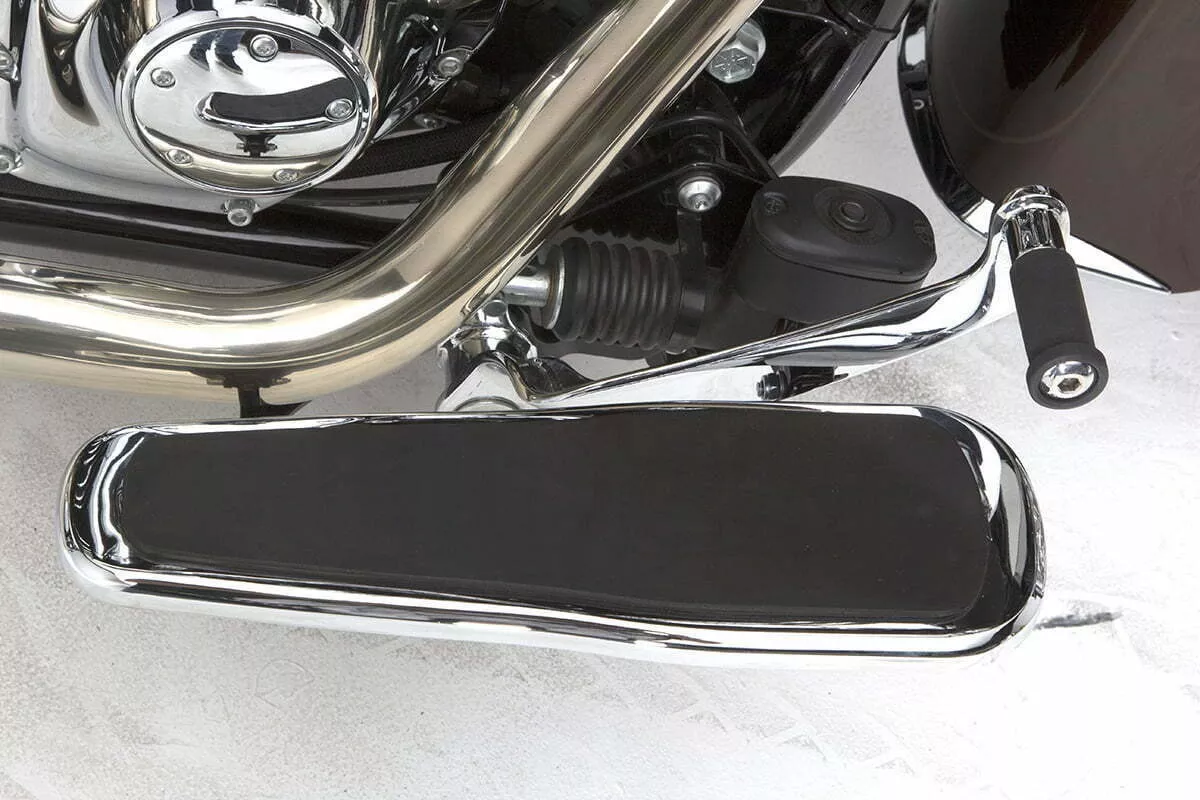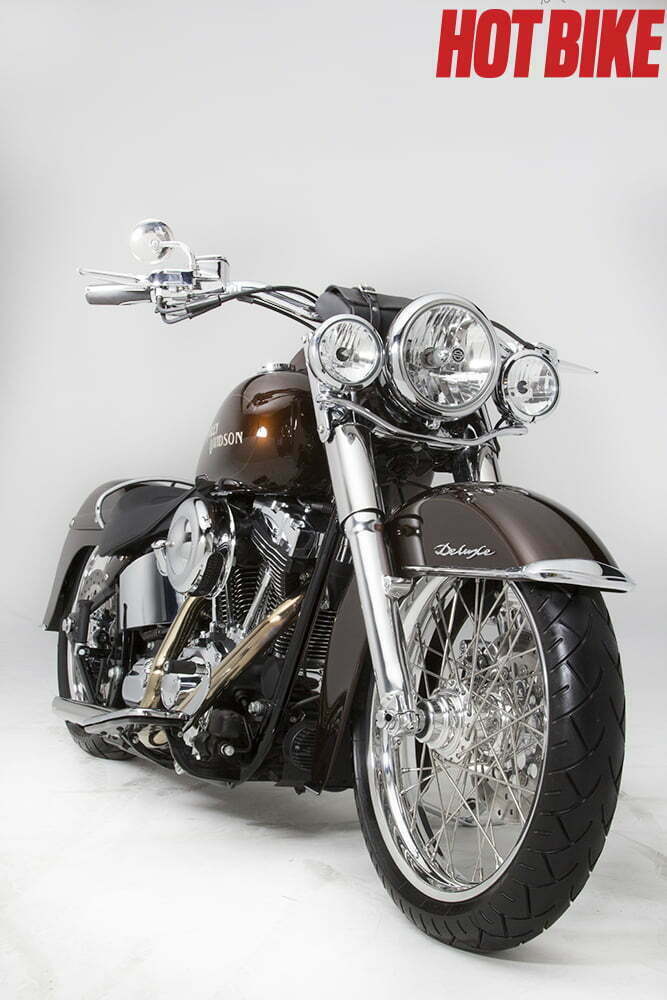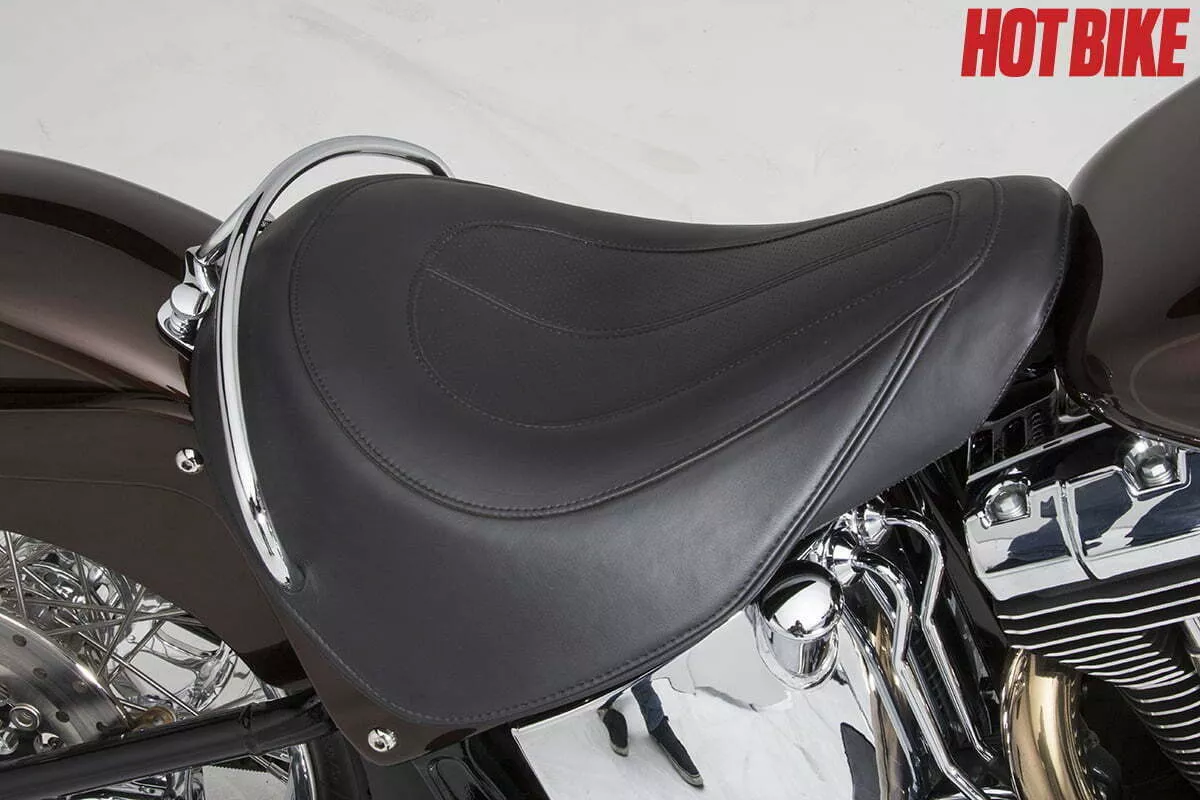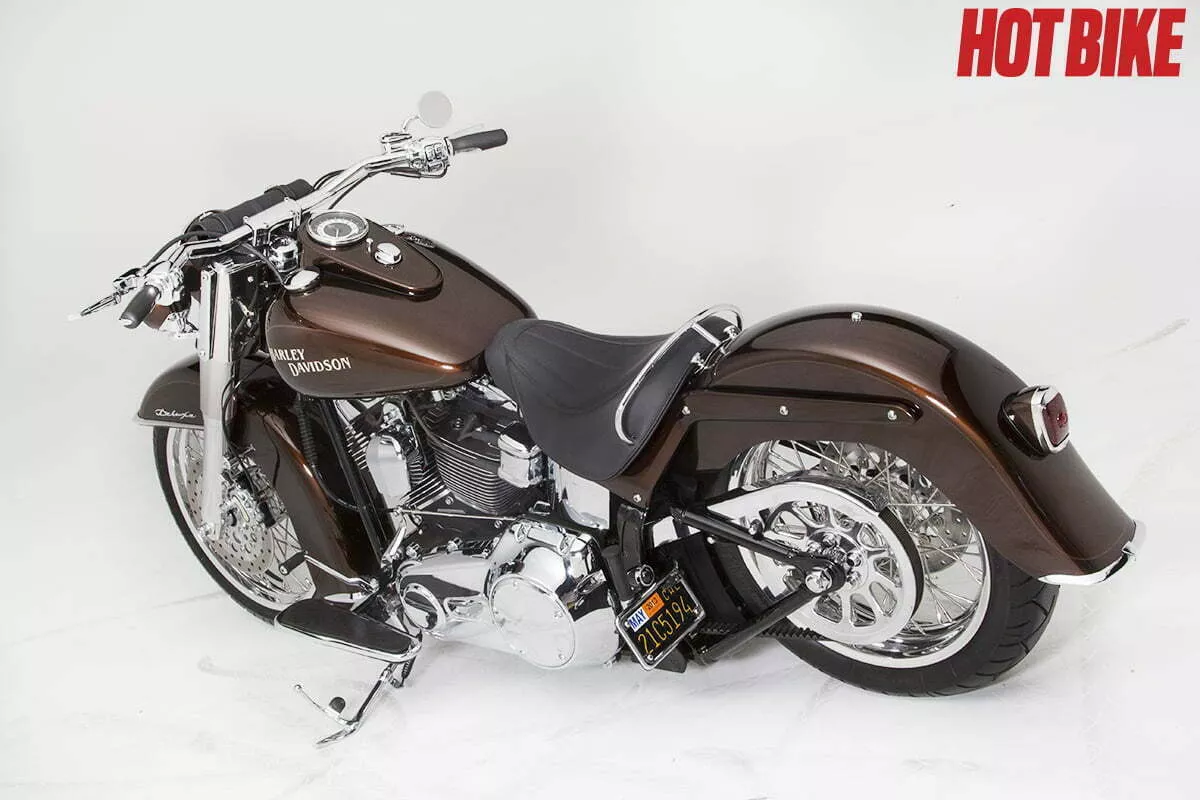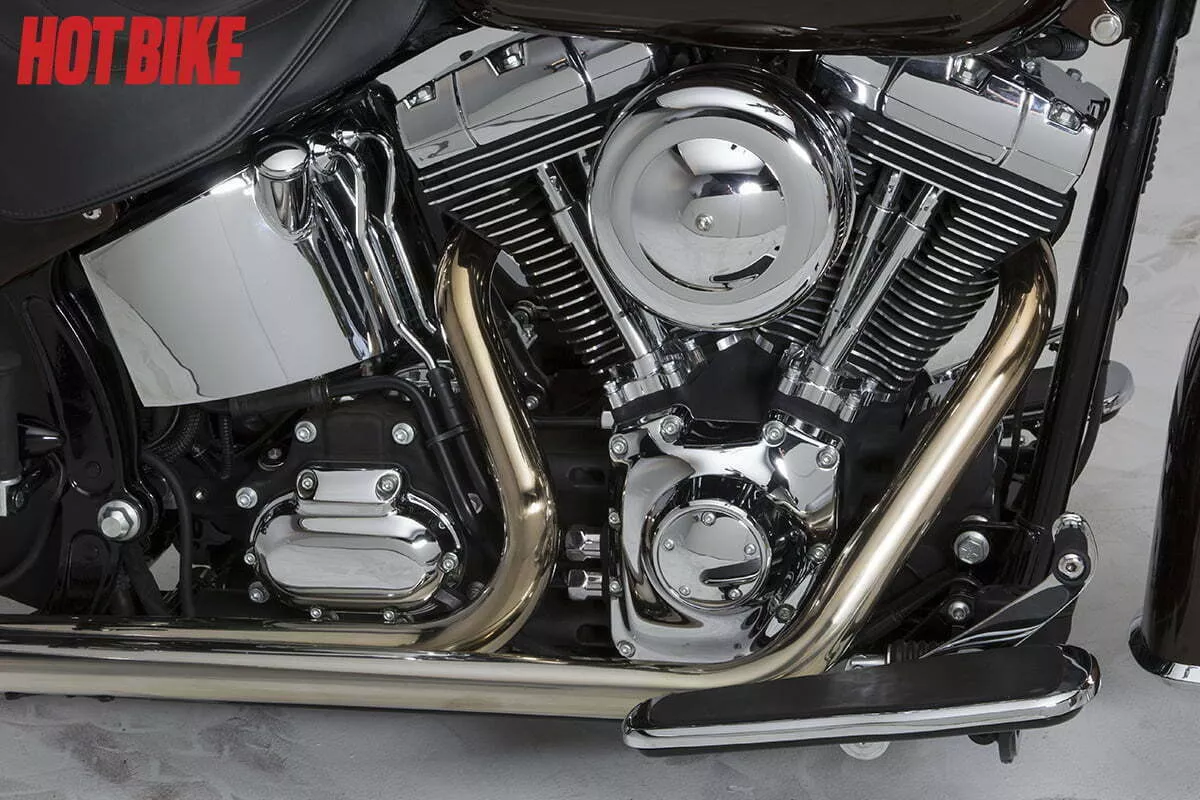 "The finest trick of the devil is to persuade you that he does not exist."-Charles Baudelaire
At first glance this bike could almost pass for a stock Softail. There isn't any crazy or wild wheels, bright chameleon color scheme, or anything that looks like it doesn't quite belong. It is that sum of the parts greater than the whole where the brilliance lies for bike builder Ryan Reed of Reeds Ride Designs. Ryan's ability to build a bike that is seen but not noticed is what separates a mechanic who bolts parts onto a motorcycle that others have researched and designed from a true artist who makes several minute modifications that only a keen eye can count them all.
HB: Tell us a little bit about the bike owner…
RR: The owner of the bike, Terry Otton, grew up racing flat track in Northern California. Terry and his wife own Ramspur Winery in Napa and sponsor a flat-track team called Lloyd Brothers Motorsports. He saw one of my bikes in a magazine and contacted me to build him a bike. Terry and I spoke briefly, and I made arrangements for him to purchase a brand-new bike. I rode it home from the dealer and immediately disassembled the bike.
HB: A wine and bike connoisseur?
RR: Terry has a pretty impressive assortment of bikes such as a $140,000 Ducati 1200 NCR Leggera and a custom-built Triumph Street Tracker to name just a few. The bikes I build are something he was interested in. This coming from a guy with several high-end exotics. I've had guys tell me they have been riding for ages and have never considered owning a Harley until looking at one of these bikes. I think that's a pretty heavy compliment. So far I have built five Deluxes this style, and number six is going together now.
HB: But surely they don't all want the same bike, right?
RR: All of the bikes have subtle details that keep any two from being the same. Essentially what I end up making is a low-production custom bike. I handle all the fabrication and assembly and use the same group of guys on each build for paint, leather, striping, plating, and powdercoating.
HB: What separates you from other builders?
RR: These bikes are built using a combination of some stock Harley components and aftermarket parts that are modified to my liking as well as hand-built pieces. You have to be willing to scrap or change something that isn't going good while building rather than rolling with it knowing it doesn't look or work right. I have built bikes for guys out of state without meeting them in person until the bike is finished. This can be handled with emailed photos of ideas with progress and phone conversations. Some guys like to visit occasionally and check out their project, which is cool as well.
HB: Are these only showpieces to be parked in the fancy garages?
RR: No way. These bikes are built to be comfortable to ride. I have one customer who has logged more than 25,000 miles on it since it was put together. I have interest in building/customizing other types of Harleys but have not got to that point yet.
It takes a few minutes to find all the subtle modifications made to one of Ryan's bikes. See how many you can spot before looking at the spec sheet calling them out.
| Specifications | | |
| --- | --- | --- |
| Bike Owner | Terry Otton | |
| Shop | Reeds Ride Designs, Corona, CA | |
| Shop Website | reedsridedesigns.com | |
| Year/Make/Model | 2012/H-D/Softail Deluxe | |
| Fabrication | Ryan Reed | |
| Build Time | 1 year | |
| Engine | | |
| Year Manufacturer | 2012/H-D/103 | |
| Cases | H-D | |
| Cylinders | H-D | |
| Heads | H-D | |
| Rocker Boxes | H-D | |
| EFI Controller | Power Commander and Dyno tuned | |
| Air Cleaner | Modified Screamin' Eagle w/ Hot Rod cover and air inlet w/ mesh insert | |
| Exhaust | Hand-built by Ryan Reed, 1.75 polished stainless w/ shortened Samson baffles | |
| Transmission | | |
| Year/Manufacturer/Type | 2012/H-D | |
| Clutch | H-D | |
| Primary Drive | H-D | |
| Frame | | |
| Year/Type | 2012/stock H-D | |
| Rake/Stretch | Stock | |
| Suspension | | |
| Front | Progressive 2-in. lowered springs, polished lower fork tubes | |
| Shock | White Brothers adjusters | |
| Wheels, Tires, and Brakes | | |
| Manufacturer Front/Type | Black Bike polished-aluminum Sun Band 40-spoke/19×2.75 | |
| Tire/Size | Metzeler ME880 120/70ZR-19 | |
| Manufacturer Rear/Type | Black Bike polished-aluminum Sun Band 40-spoke/18×4.25 | |
| Tire/Size | Metzeler ME880 160/60R-18 | |
| Finish/Paint | | |
| Manufacturer | House of Kolor | |
| Paint | Abe's Custom Paint, Riverside, CA, by Abe Rodriguez | |
| Graphics | Spun leaf lettering and pinstriping by Dennis Ricklefs | |
| Plating/Polishin | G&A, Riverside, CA | |
| Accessories | | |
| Front Fender | Lowered w/ new mounting brackets, rivets filled and bronze w/ hand-shaped cast fender brow | |
| Rear Fender | Modified to sit lower and center the wheel in the opening | |
| Fender Struts | Modified bolt pattern and ends are reshaped to match the contour of the fender | |
| Gas Tank | Filled rear tank mount to allow front of seat to be shortened | |
| Dash | Hand-formed sheet metal dash | |
| Handlebars | Chubby Knuckle Bars | |
| Grips | H-D | |
| Hand Controls | Hand-shaped levers | |
| Foot Controls | H-D floorboards w/ rubber sanded smooth, trim rings filled on the ends, and chrome plated; brake pedal is reshaped and made to match stock shift lever | |
| Taillight | Shaved w/ 1938 Chevy light reshaped to fit | |