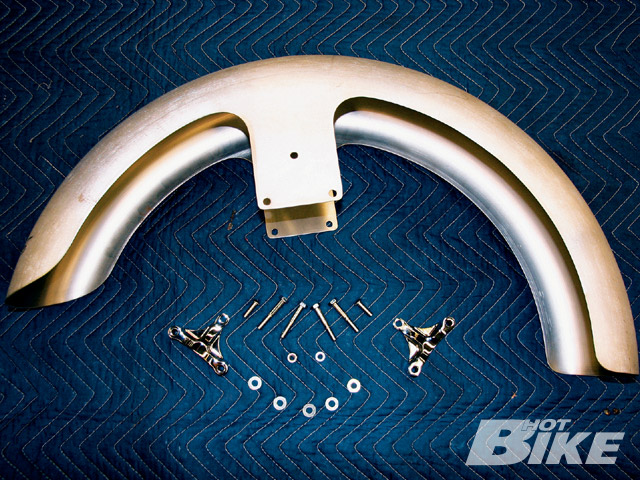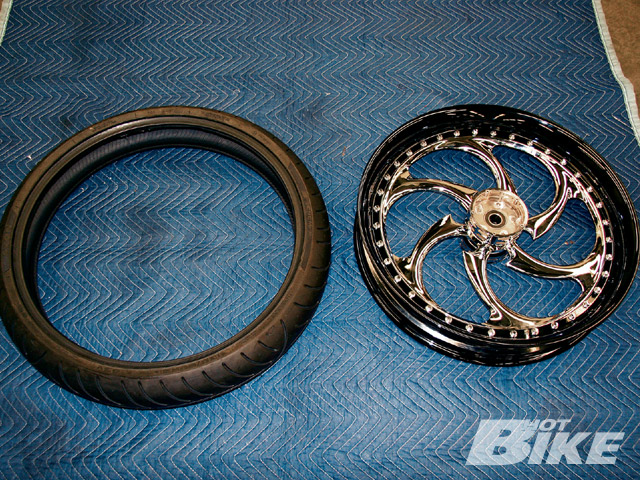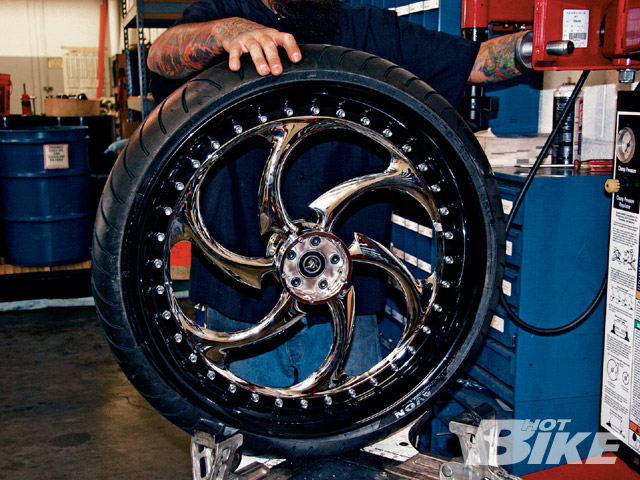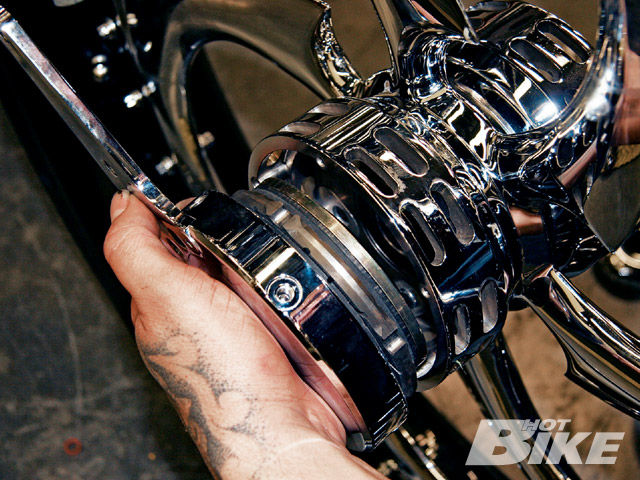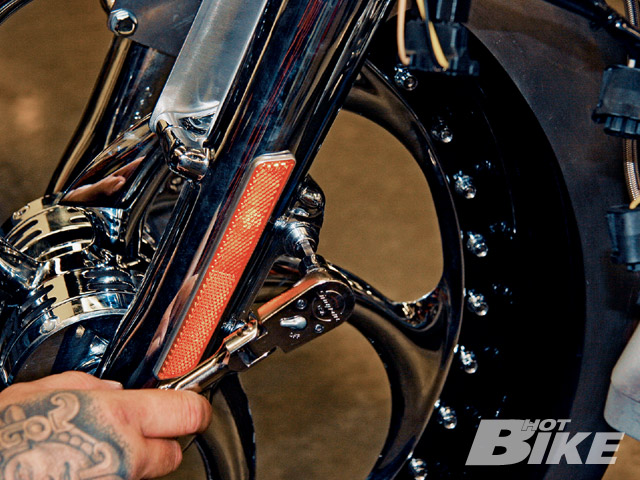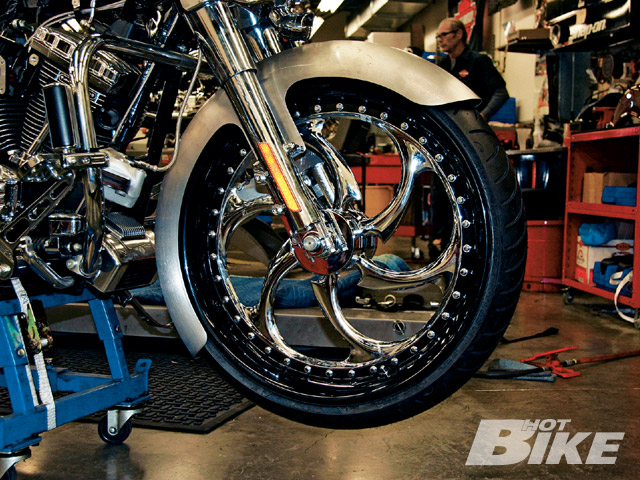 When customizing a motorcycle, there are many times when less is more and even more cases when bigger is better. The '07 Electra Glide before you happens to fit both scenarios when it came to the frontend. We were looking to not only have a sanitary a setup on the front wheel, but we also wanted to run a bigger wheel/tire combo. Lately, we have seen quite a few baggers running 23-inch front wheels. We kind of like the look, so we decided to try installing one on the Electra Glide.
After perusing the Internet and catalogs for parts, we found several companies that fit the bill for achieving the look we were after. A new Fat Katz 23-inch Philly front fender kit (MSRP $467) caught our attention to hug the new Renegade wheel going on the bike. Made from cold rolled, 13-gauge steel, the Philly front fender comes pre-drilled, ready to mount with included Fat Katz fender spacers and mounting bolts.
As for a bigger front wheel, we went with Renegade's Multi-Piece Venice (MSRP $2,095) from the company's Elite Series. Machined from 6061 billet aluminum, the 23×3.75-inch black and chrome wheel looked great for the bike. The Venice is also available powdercoated or you can do candy-colored outers and subdued gray centers for a custom look. Since we needed some new rubber for the Venice front wheel, an Avon Venom-R tire (MSRP $190) was the perfect choice.
To keep the Renegade front wheel as sanitary as possible, we opted for a 360 Brake. We did a "First Look" on the 360 Brake in the HOT BIKE Vol. 39 No. 4 issue, and you can also check out a full installation in an upcoming issue. With all the parts in hand, we went to Anaheim-Fullerton Harley-Davidson, where service technician Matt Cortez did the install while we snapped some photos.
1, 2, 3. The entire setup included: Fat Katz 23-inch Philly front fender, 3/4-inch fender spacers, and installation hardware (left), Renegade Multi-Piece Venice 23-inch front wheel and 130/60-R23 Avon Venom front tire (center), and 360 Brake (right).