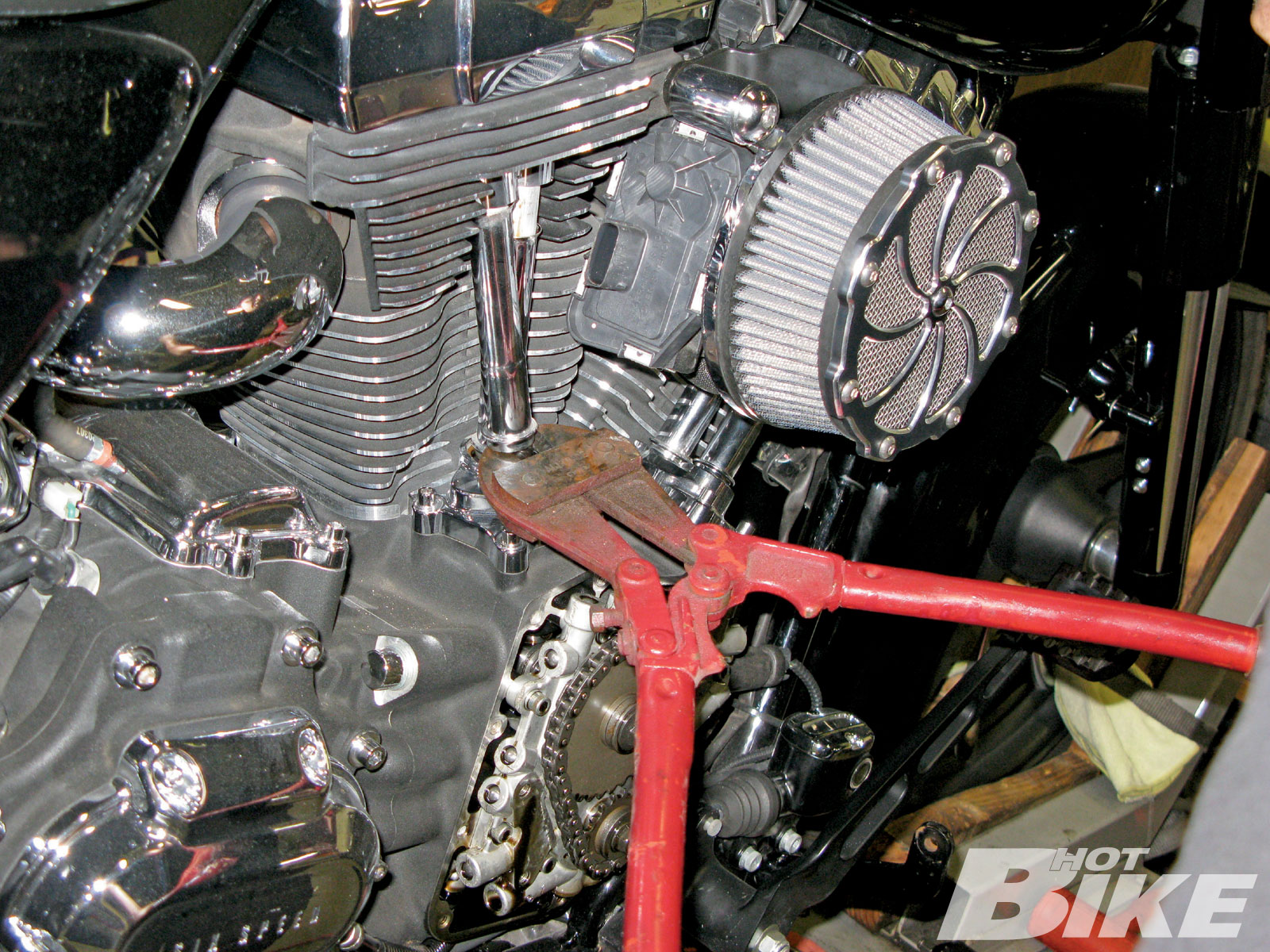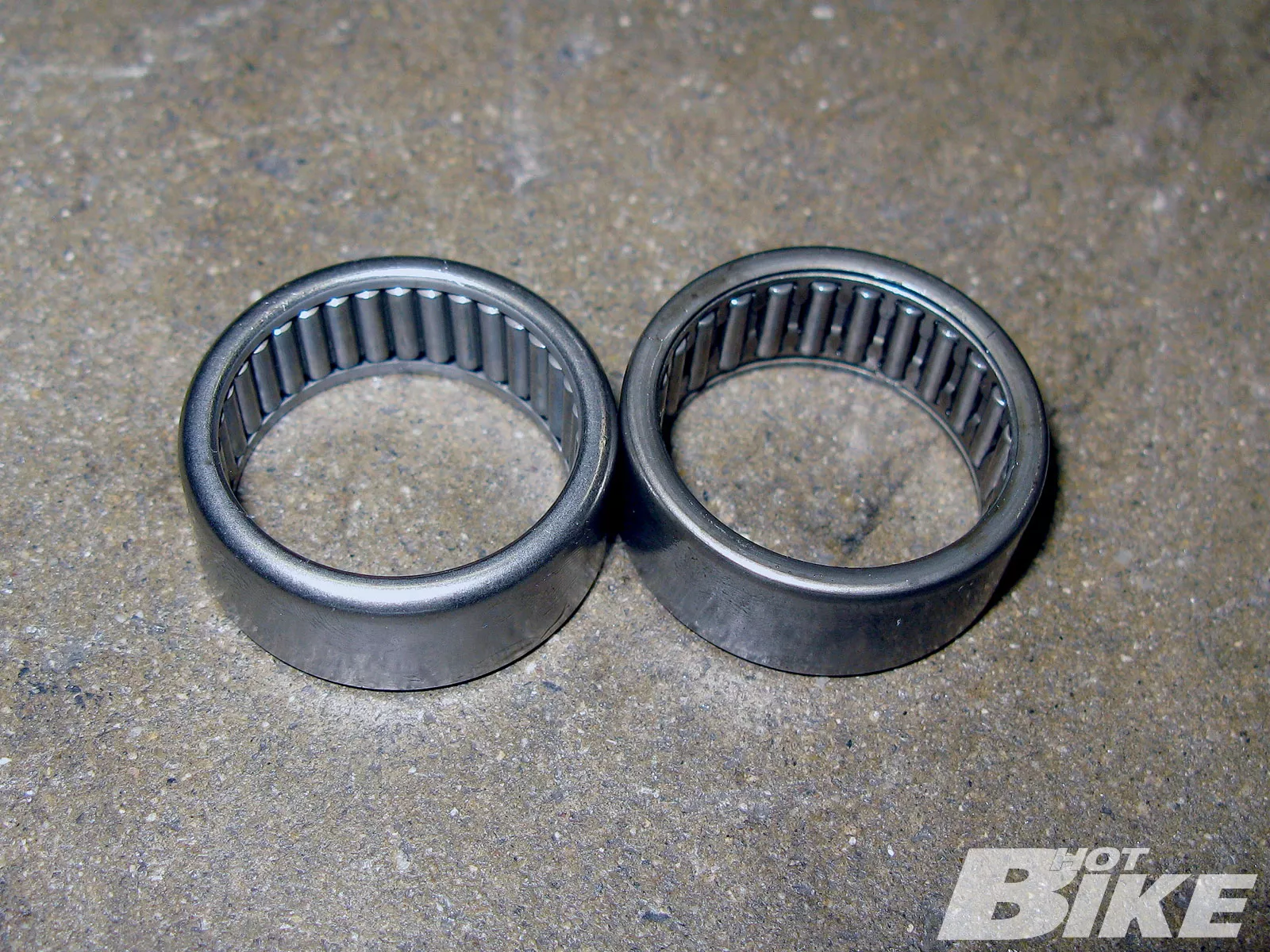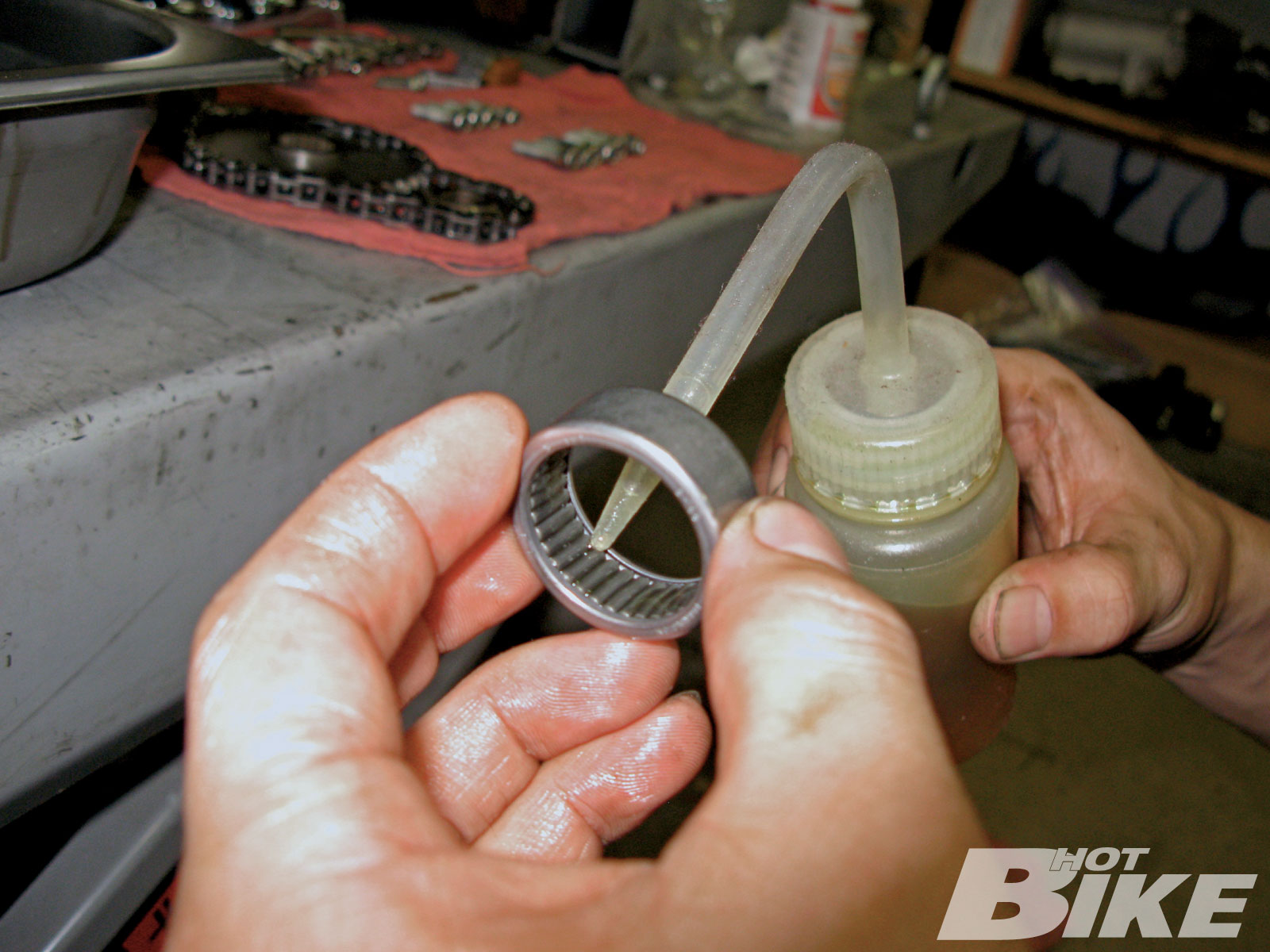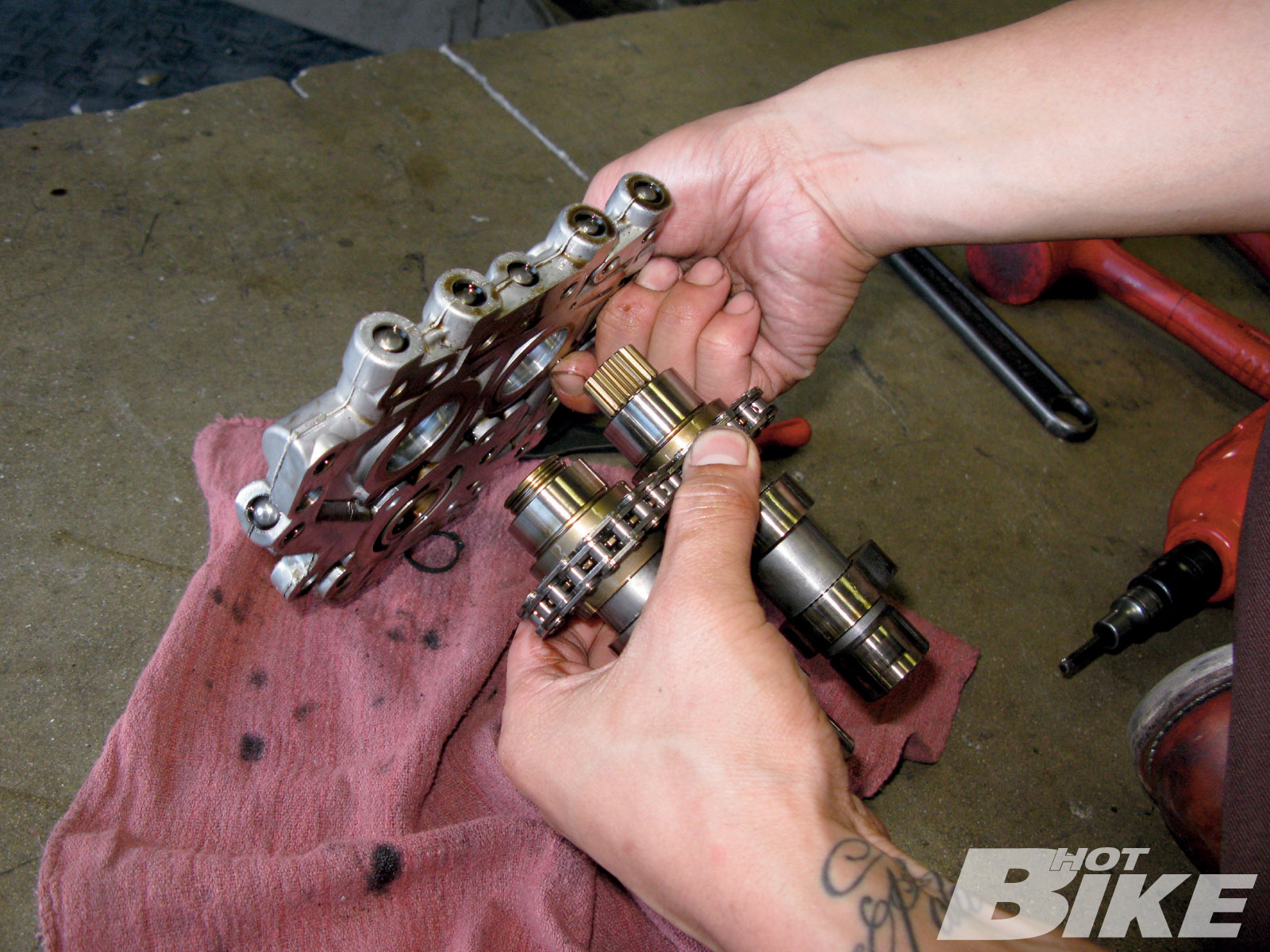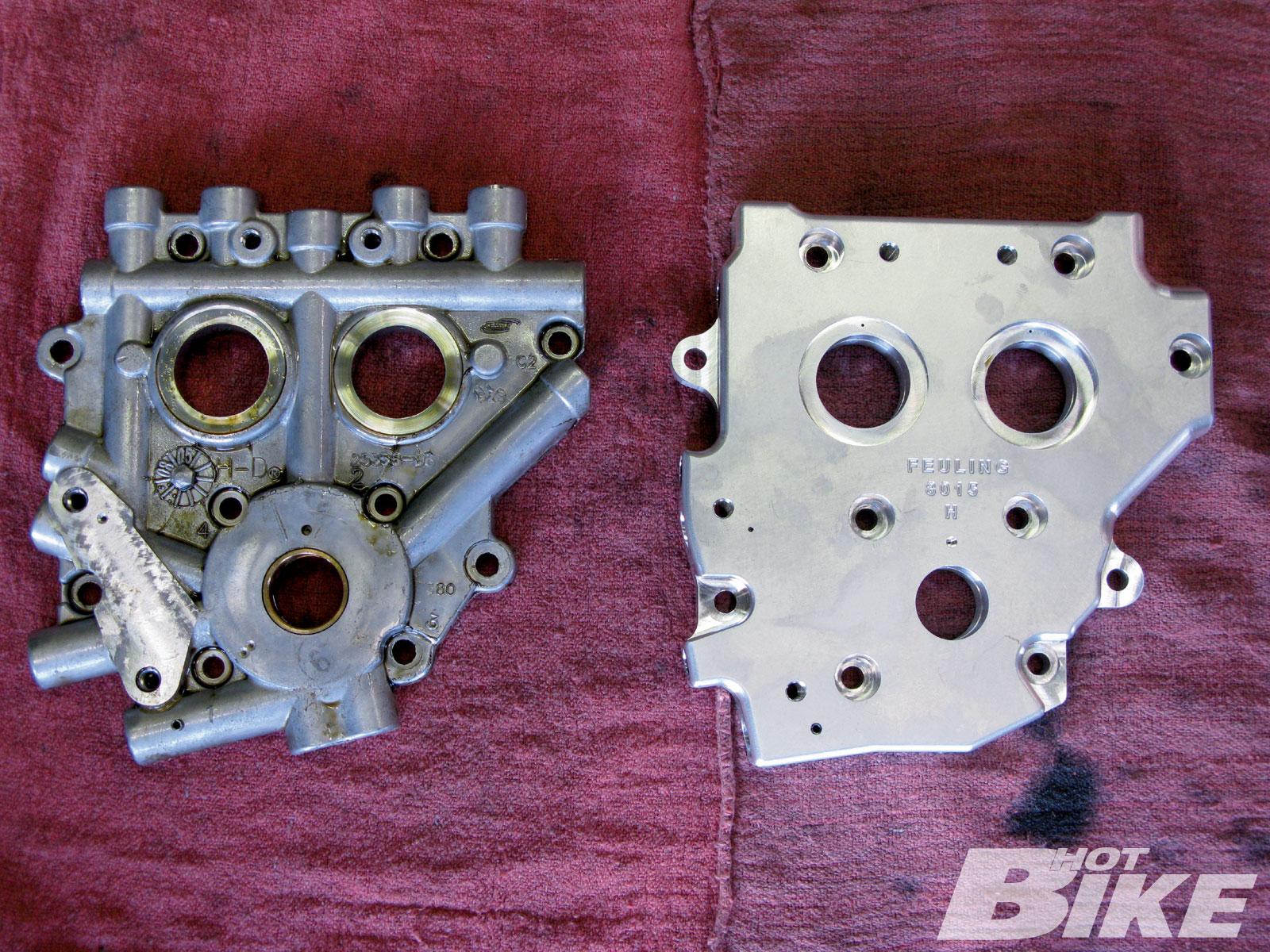 On some Twin Cam engines, misaligned oil pumps have a way of making trouble for an otherwise great running motor. Other Twin Cammers have been found to have an incorrectly installed O-ring on the oil pump mating surface from the factory. Both of these factors may allow engine oil to enter the cam chest cavity causing oil sumping. When this happens, the scavenging section of the oil pump cannot keep up with the task of removing it fast enough. This can make an engine perform sluggishly. The sluggishness is caused by the flywheels running through the excess oil in the bottom of the crankcase, slowing them down. It's as if your flywheels are down at the beach running in sand. Another annoying issue of sumping is oil blowing out the breathers and all over your motor. Our '07 Street Glide had been feeling a little slow, and when we measured the engine case oil, it had 12 ounces in it instead of the standard 4 to 6 ounces. With the assumption that something was wrong with our oil pump or O-ring, we decided to give the oiling specialists at Feuling a call. After speaking with them at length regarding our issues, they suggested we install one of the company's Oiling System Combo Kits ($859).
Feuling's kit is a combination of a billet high-volume oil pump, a hard-anodized CNC-machined cam plate, hydraulic roller lifters, and a gasket set. Feuling states that this kit increases oil pressure, oil volume, oil flow, and returns oil scavenging, which should take care of our sumping issue. Feuling also told us that the kit also generates cooler oil and engine temperatures resulting in a quieter, more powerful engine. Feuling's tests show a decrease of engine temperatures up to 35 degrees as well as an increase of 3 hp and 4 lb-ft of torque to the rear wheel.
While we were going to have the cam plate off the bike, we thought it would also be a good time to upgrade the cams to something a bit healthier. After discussing this with Feuling, we went with a set of its 574 Reaper cams ($339). These cams are great all-around camshafts with good low-end performance and some ripping mid- and top-end power. Plus there will be room to grow with performance upgrades. Feuling also suggested that we go with a set of its HP+ Fast Install adjustable 7/16-inch chromoly pushrods ($239). These pushrods use a minimal adjustment surface which eliminates the flex associated with other adjustable pushrods. Feuling now makes this in an all-in-one kit called the Feuling Complete Camchest Kit, which includes everything you see here in one easy-to-buy package.
Once we got the big box o' parts from Feuling, we trucked our sluggy Street Glide down to our pals at Freedom Cycles and had them aid us in the installation of the kit and cams. Here's how it all went.
In the near future we will take this engine out to 110 ci with the help of JE pistons and some Screamin' Eagle components, stay tuned.
Sources
Feuling
(619) 917-6222
feulingparts.com
Freedom Cycles
(714) 628-0049
freedomcyclesoc.com