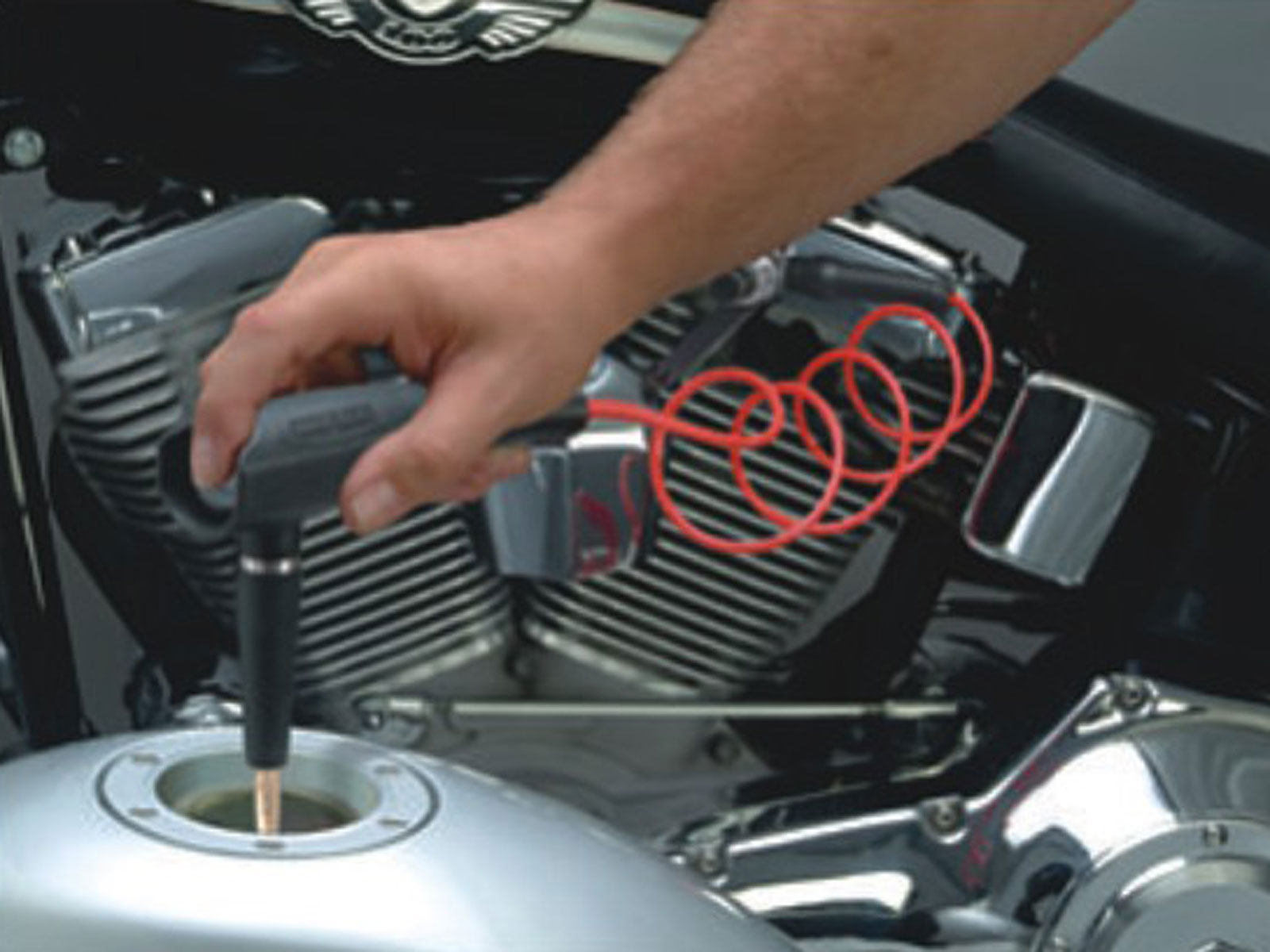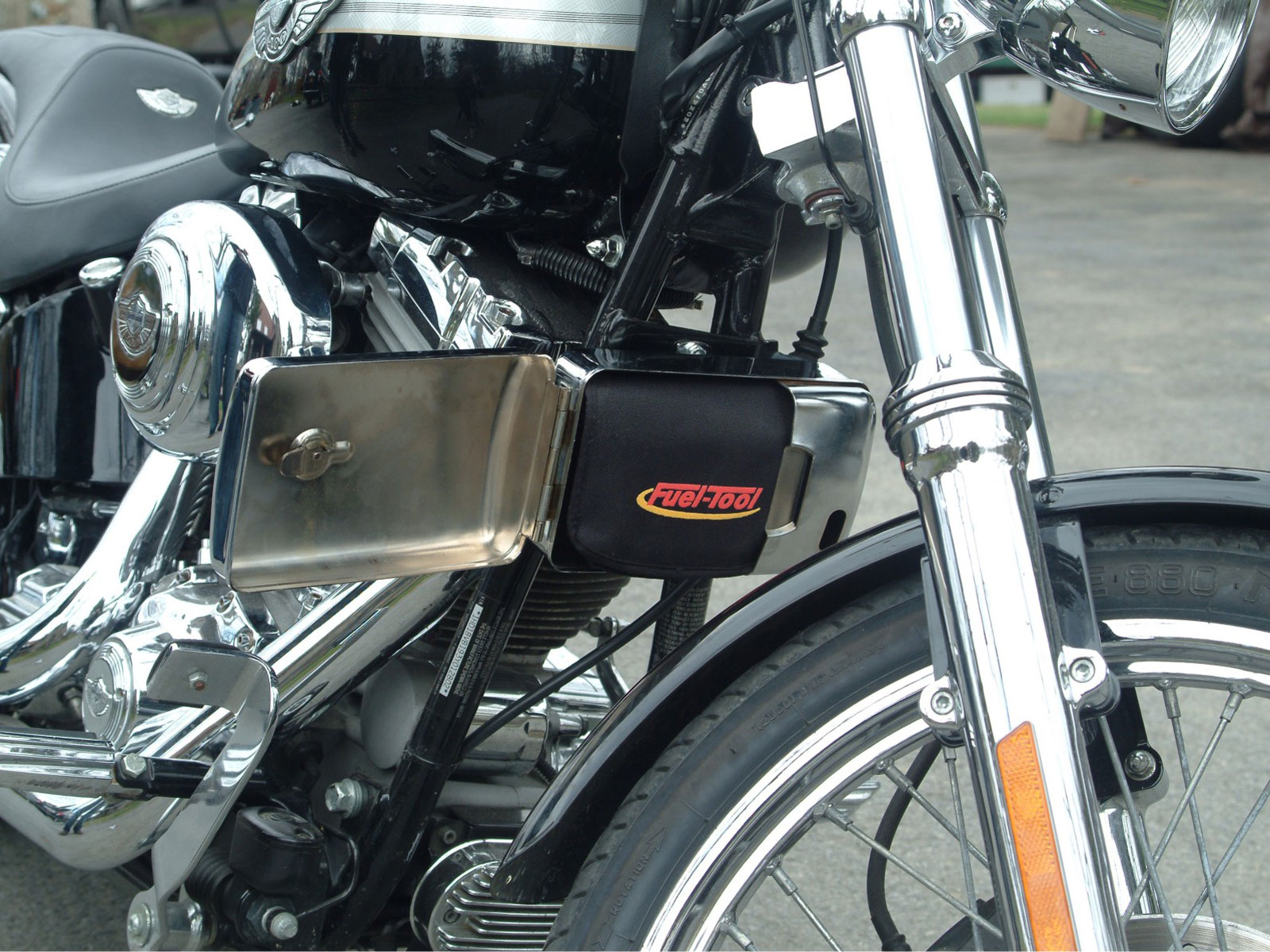 Ever run out of gas on a motorcycle ride? You know the routine – siphoning, swallowing, spilling, pushing, gas on your hands and clothes. It's an embarrassing predicament for sure – it inconveniences others on the ride, often requires knocking on doors, looking for a gas can and gas, and it's a huge time loss. Then there is the worry of leaving your bike in an unsecure area while you ride on the back of your buddy's bike burning fuel to find fuel. Ultimately, "THE FREEDOM OF THE RIDE" is gone.
Now you can avoid these hassles with the Fuel-Tool MC100 fuel sharing tool. This compact device enables easy and quick transfer of fuel from a fuel injected Harley of a fellow rider to any motorcycle to get you to the next stop. In addition, it is an excellent tool for DRAINING GAS TANKS for Maintenance and Seasonal Storage.
It's EASY and NO TOOLS REQUIRED:
No modifications or permanent attachments are needed to the bike.
Entire connection and disconnection takes only seconds.
Small and compact size stores anywhere.
Fits fuel injected Harleys 2001 and newer (except V-Rods).
Be Smart, Be Safe, Be Secure
"Carry a Fuel-Tool – Go the Distance – Ride Worry Free"
To find out more, watch the video at www.FUELTOOL.com or contact Mike at MikeMcAvey@fueltool.com.