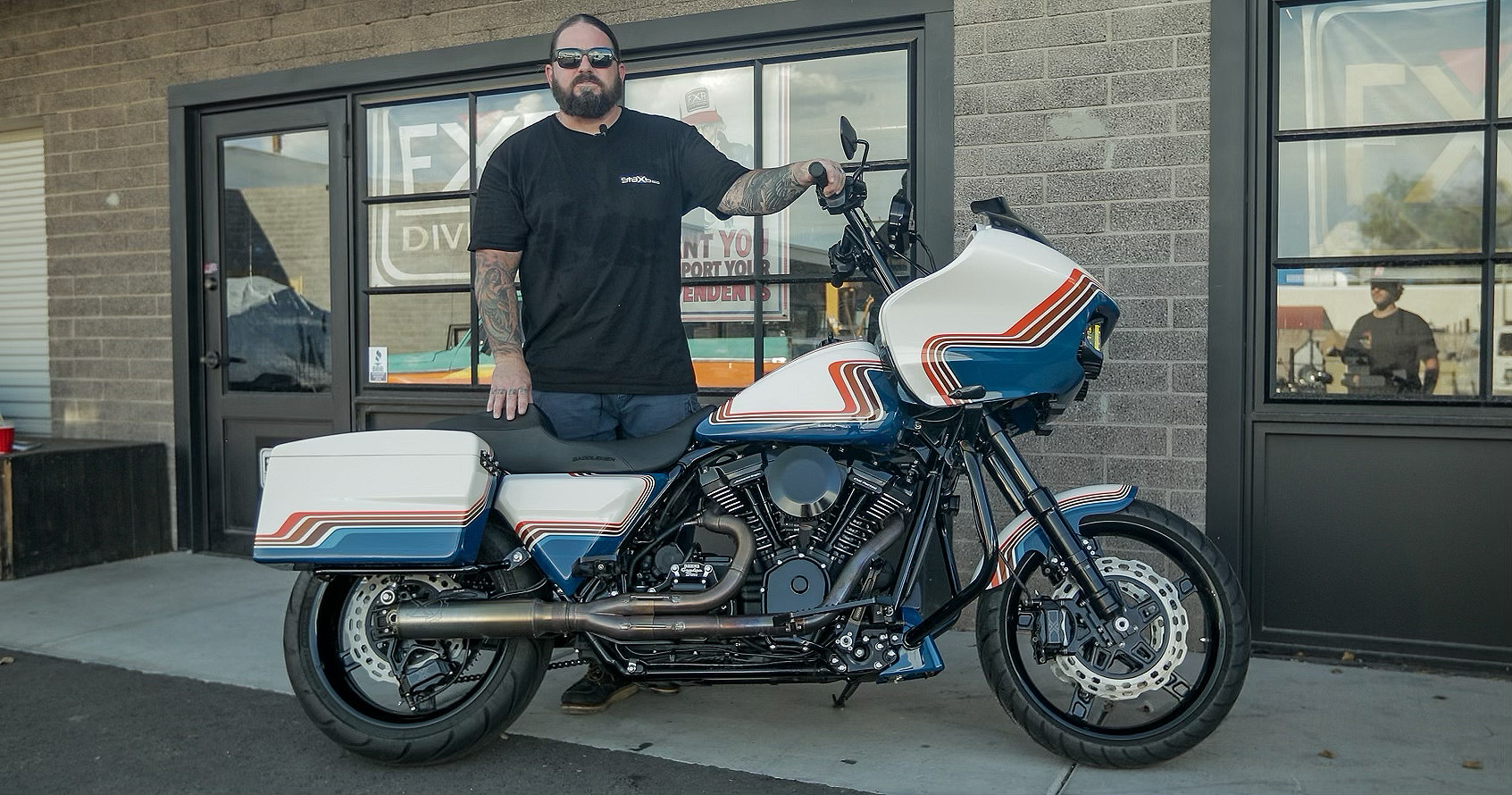 We first laid eyes upon "Big" Chris Staab's Road Glide from FXR Division at the Born-Free 13 show this past June. While we didn't have time to shoot it during the show, we definitely made it a point to get it featured for you fine folks one day. Well that's today. We always dig the stylings of FXR Division's builds and Big Chris's latest Road Glide definitely doesn't disappoint.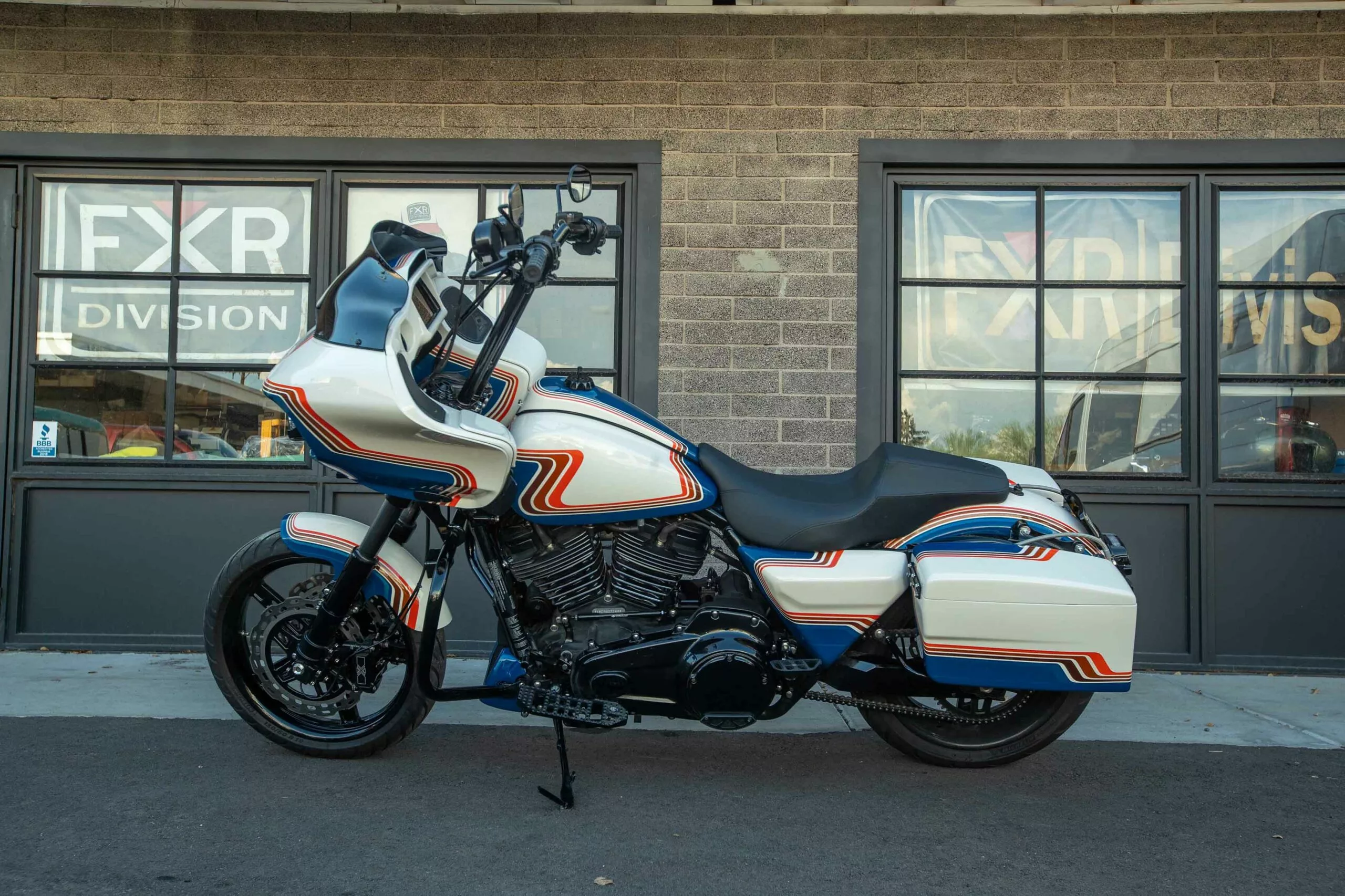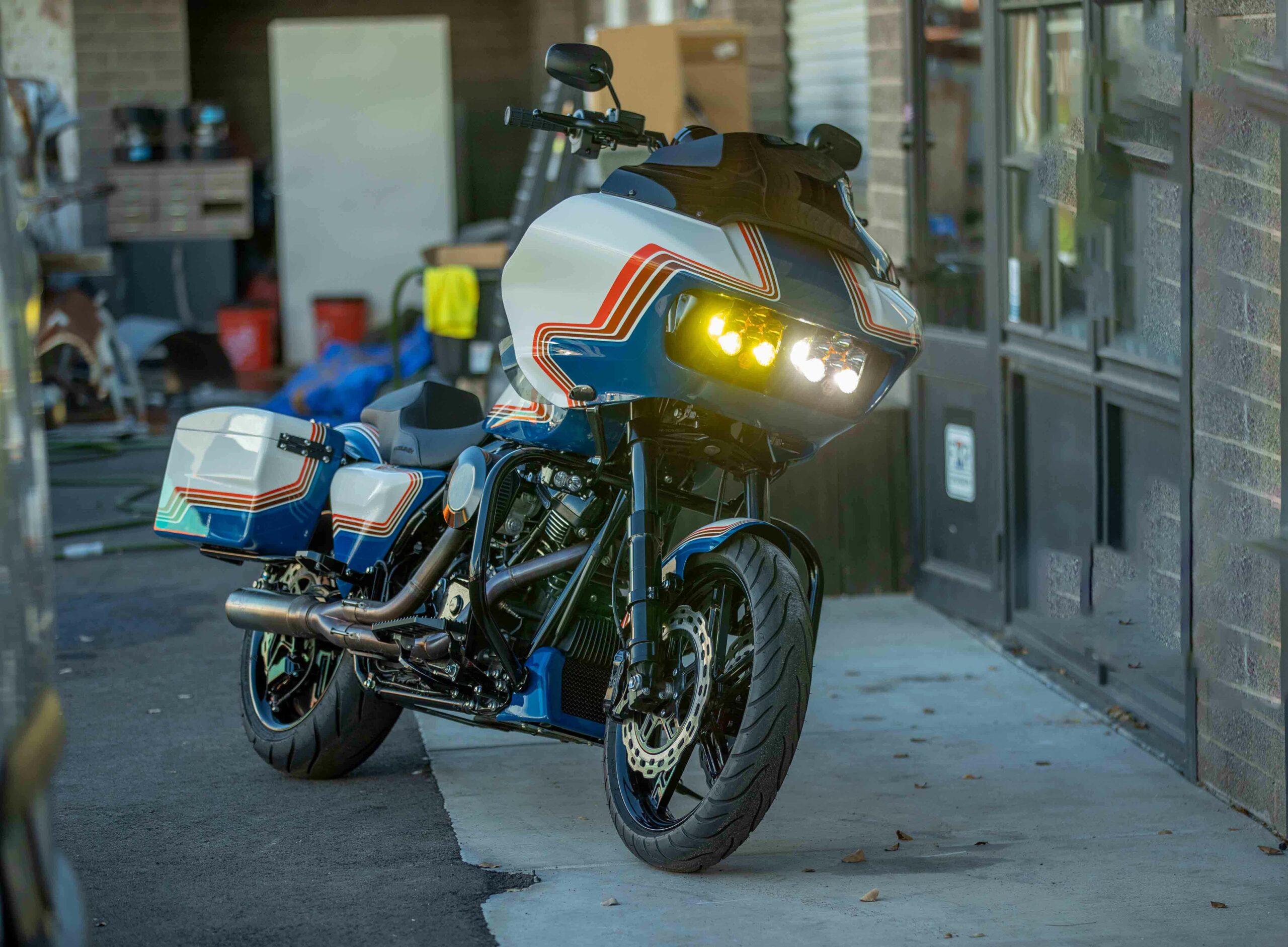 "This bike was built to showcase our latest products for the '09 and up Performance Touring market," says Chris. Such components include their new proprietary rear section, which includes side covers, stamped steel rear fender, billet strut covers, bags and even rails. "We've expanded our Saddlemen/FXR Division Pro Model seat line to include the touring models too," Chris reiterates. They're also running the 131ci motor kit from Leading Edge Performance, a sister company to FXR Division, which adds plenty of low-end torque and horsepower.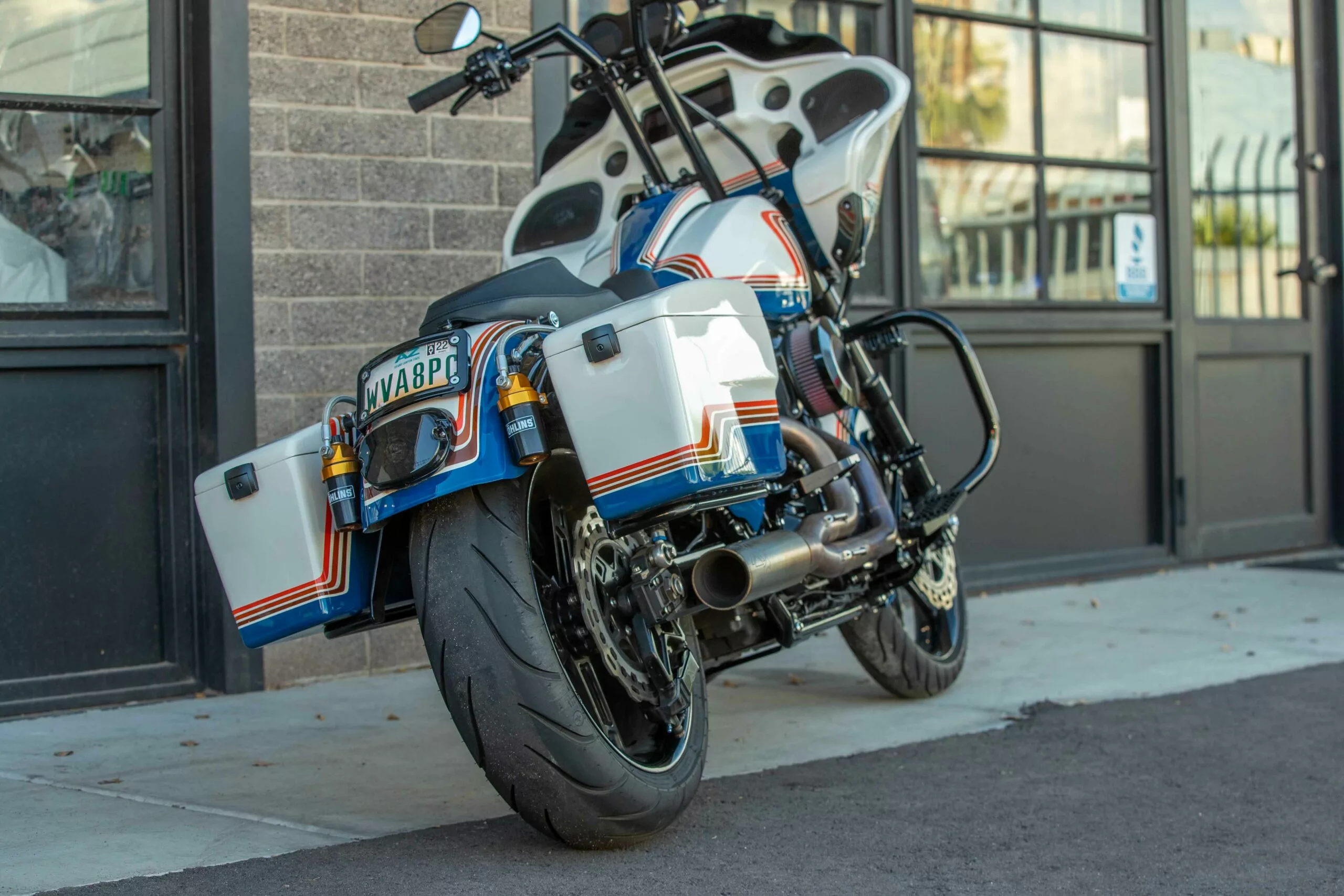 The main goal when building this project was for Chris and Justin to continue paving their own path, evolving their style and pushing the brand forward. "We always strive to create builds that are clean and simple, allowing each piece to be appreciated without being overpowered by the next," Chris says. "The colors and overall styling of this bike were pulled from a vintage magazine race car ad."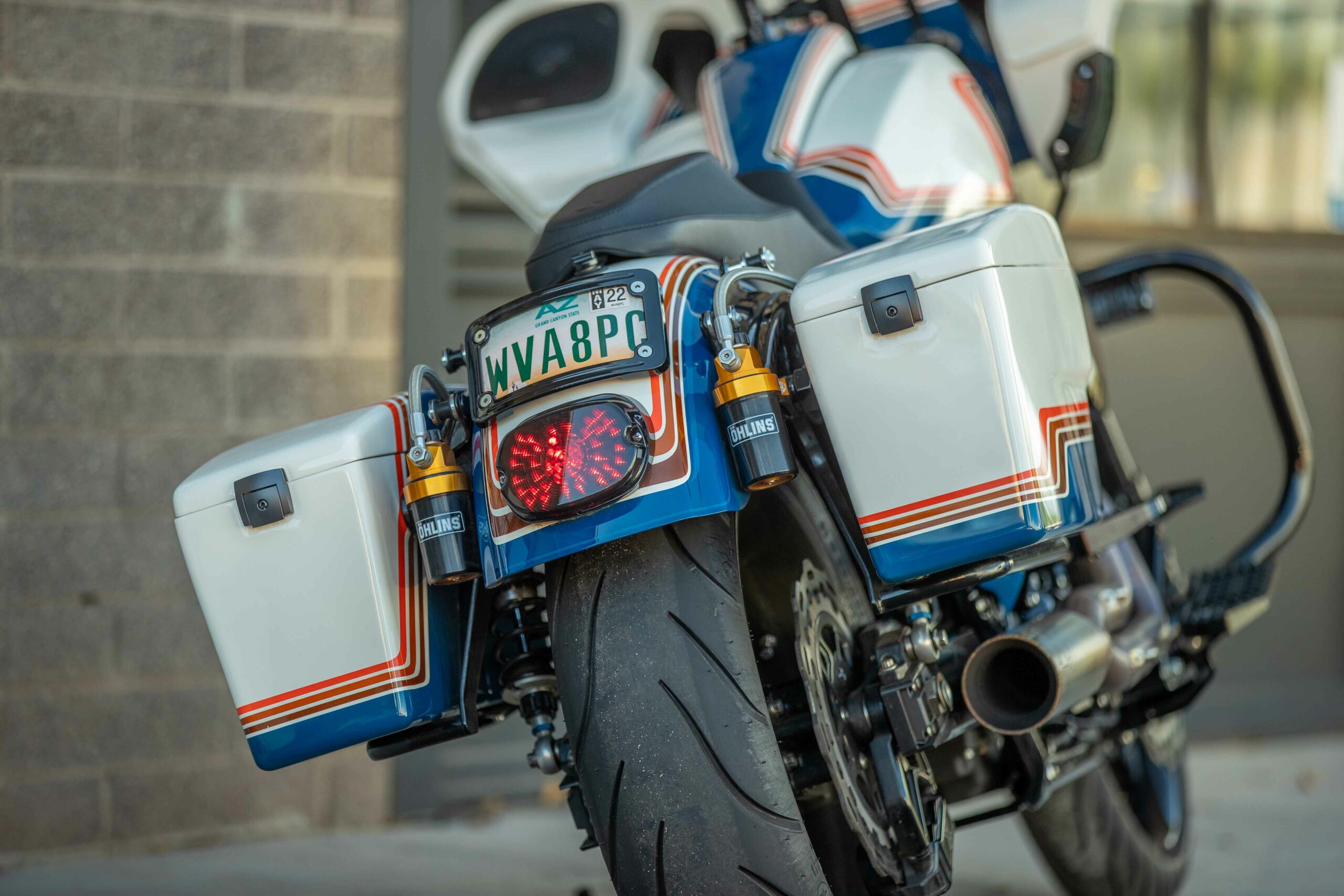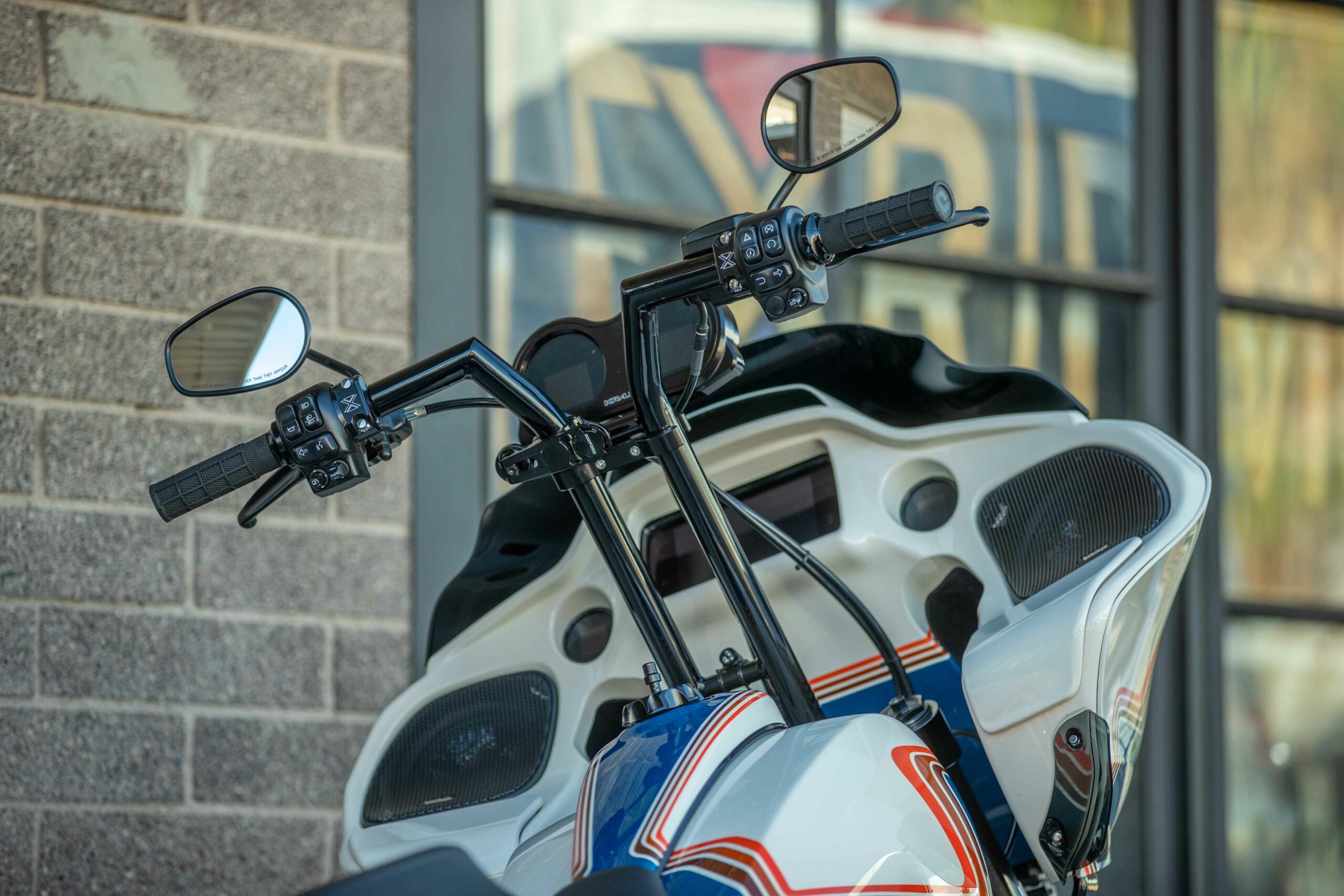 There are a ton of goodies to mention on Chris's Road Glide. From their own Split Angle bars, FXR Division/Rebuffini radial calipers, FXR Division/Saddlemen seat, FXR Division/Fab28 exhaust, Leading Edge billet cylinders and 131ci engine kit,  FXR Division/Ramjet Racing 5 spoke wheels, Baker Grudgebox transmission and a whole helluva lot more.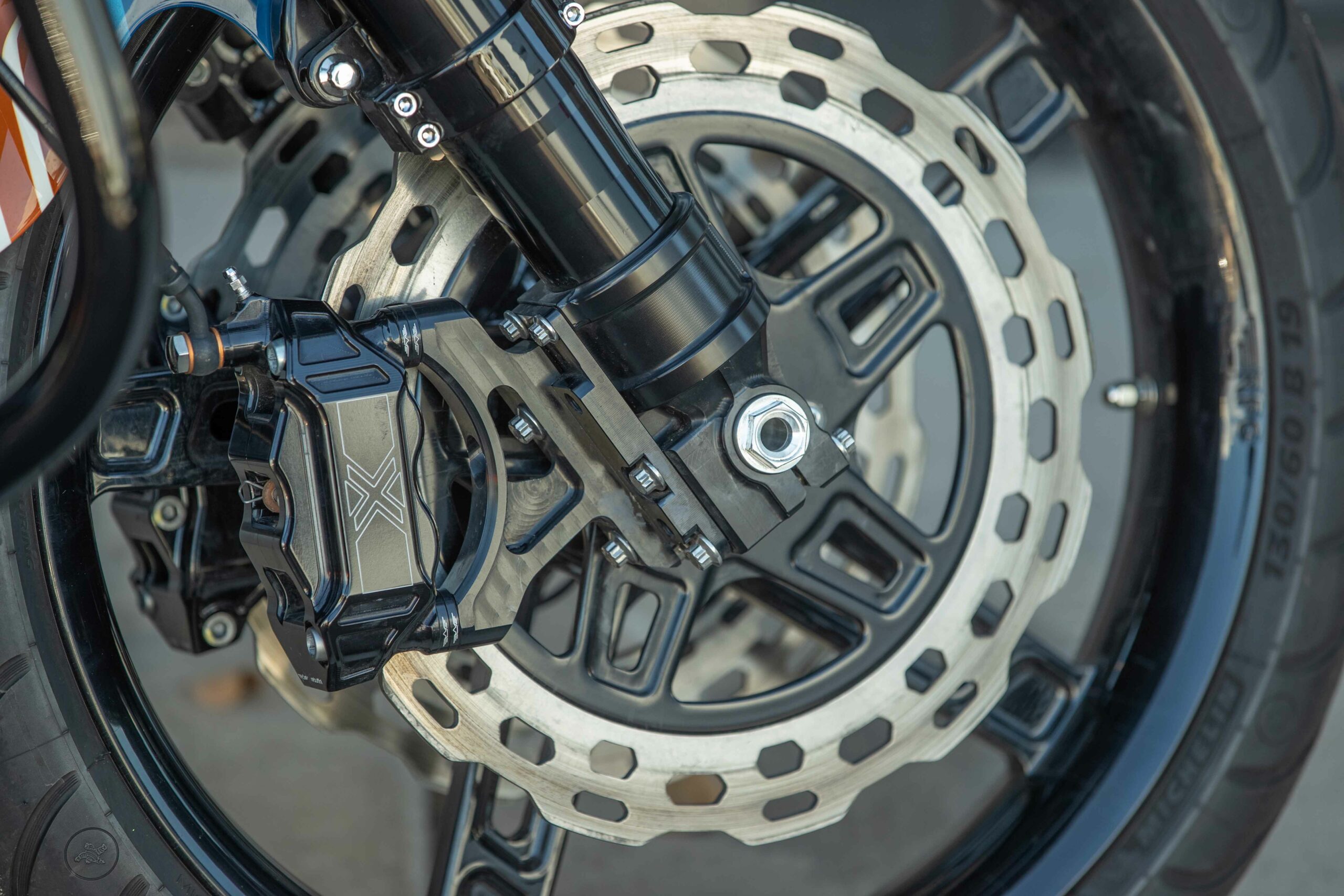 A big thanks to all the brands involved in making this thing happen. Special thanks to Brock Ford from BrockFux.com, Danny "Motorwitch" Wilson, Dan Moody and Nick Aguilar from Collective PHX for coming through during crunch time and helping us get the bike all together: @bbford74 @collectivephx @Motorwitch @carlsllc @LeadingEdgeHP @AlloyartUSA @Flyin_iron_designs @ramjetracing @rebuffini_official @klockwerks @Saddlemen @bakerdrivetrain @fab28.industries @cmpmc @pro_one_performance.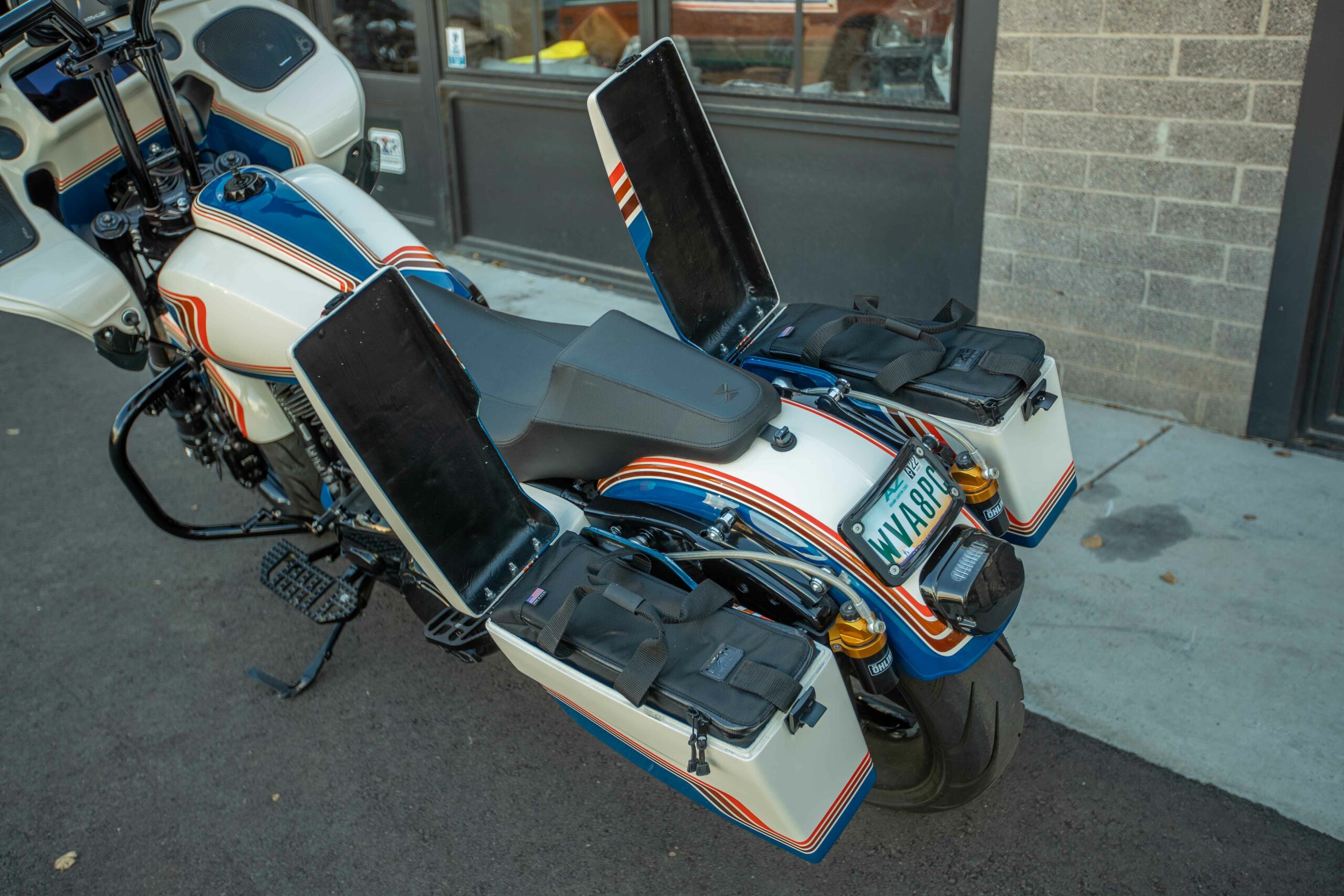 Check out the other cool Road Glide, built by co-founder, Justin Coleman, HERE.