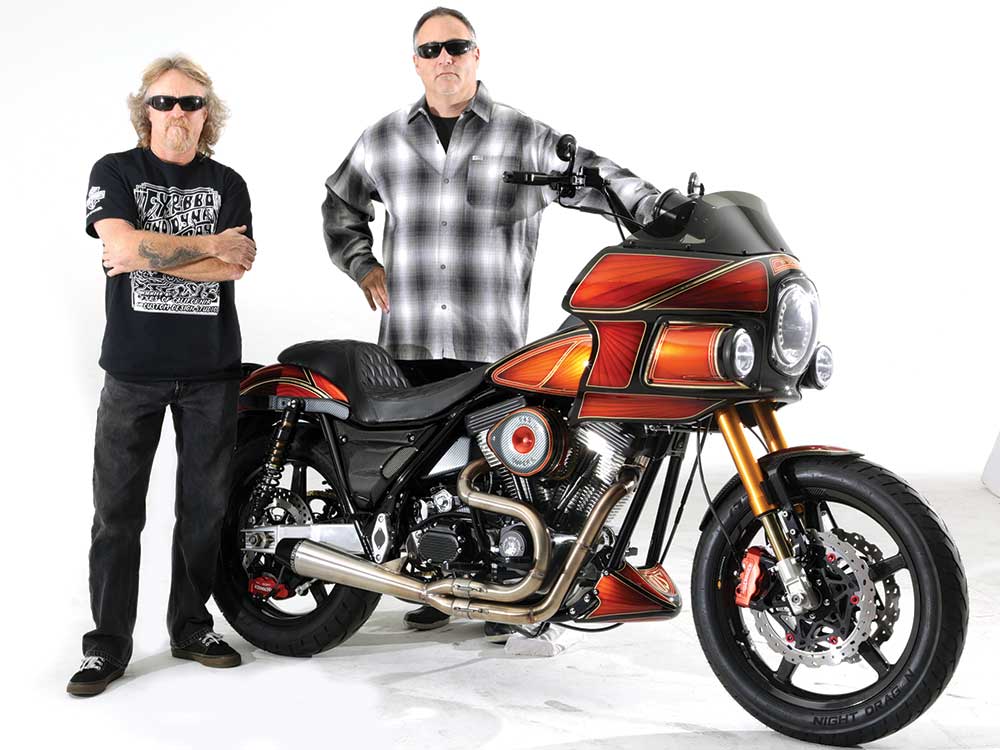 Who are you and what do you do?
I'm Kirk Taylor, and I'm the owner and operator of Custom Design Studios. We build, design, paint, fabricate, and service all types of motorcycles.
How long have you been doing business?
I pulled my first business license in 1988, and in my current location for 20 years, but I grew up in a machine shop that my father owned, where I was exposed to all things that gearheads love.
What was your first encounter with the FXR?
I painted my first FXR in 1991, and shortly after that, I purchased my 1985 FXRT that I still have today.
How long have you been building FXRs?
Since 1991. The day I got my bone-stock FXRT.
How have you seen the popularity of FXRs come and go over the years?
In the '90s people were stripping off the fairings and bags from the police-auction bikes and lowering them. Some were putting Wide Glides on the bike. You would see bold, monochromatic paint jobs, maybe faux granite or pastel colors fully molded out. Then they fell out of favor for the wide-tire chopper scene. All the old "club" guys in the '90s and early 2000s rode FXRs though. They were the ride of choice because they did everything well. Eric Buell designed the frame, and, in my opinion, H-D has not built a better bike since. It's been very pleasing to see the young guns discover how awesome the FXR is.
What do you love about the FXRs?
Their versatility. They are great bikes that go fast, handle well (by H-D standards), can be used as a touring bike for long-distance riding, and are easily adapted into any purpose-built genre.
What do you hate about the FXRs?
I hate that H-D went away from what was a progressive forward-thinking platform (ahead of its time) for the sake of a couple of dollars. Initially the old loyalists struggled with accepting the FXR because "it's too much like a Jap bike." Time has changed many opinions as people have come to recognize how special this model is and has been in H-D lineage.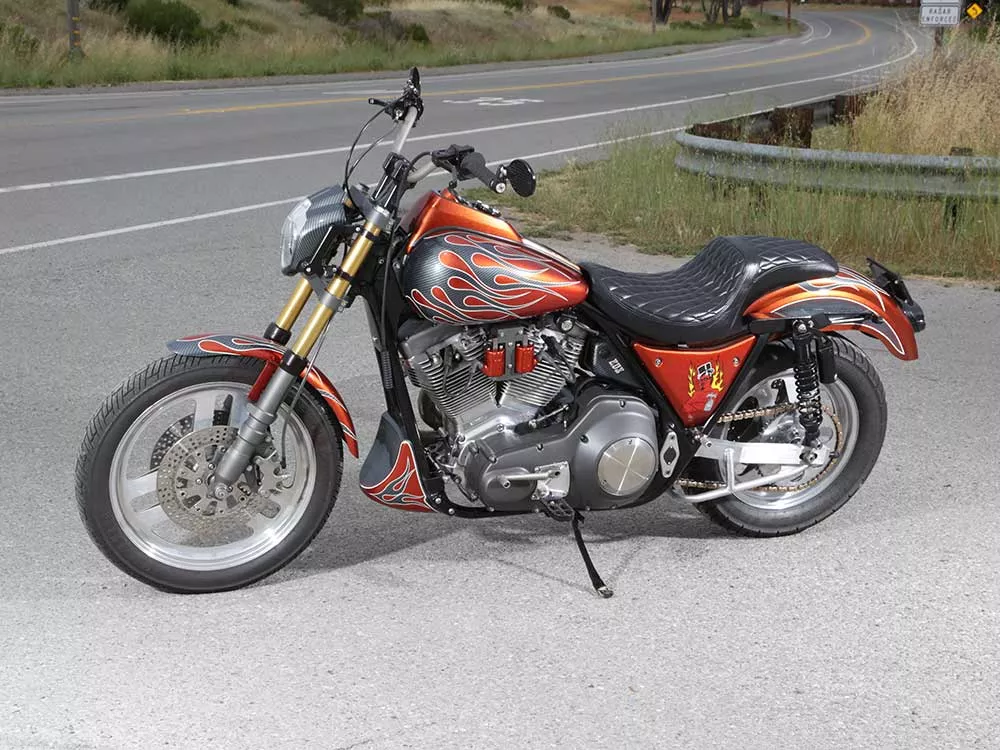 Is Dyna a good replacement, or does the FXR stand alone?
No. The Dyna is a fine example of corporate compromise. It's heavier, has issues with handling, and rubber mounting in its ridiculously heavy chassis. They needed a "sport model" FX bike to replace the FXR in the Big Twin lineup, and it looked more traditional than the FXRs. That doesn't make the Dyna bad; it just means it falls short comparatively speaking.
What do you hope to see Harley-Davidson make in the future?
Ha! I've actually had the opportunity to give my opinion to some of H-D's higher-ups in styling. I think with the advent of modern robotics in the frame making process, H-D could reintroduce the FXR chassis inexpensively, the new M8 motor, and it would outsell the Dyna and Sportster lineup. If they offered the bike with some of the XR1200 and Roadster forks, wheels, and shocks… Can you imagine the interest from the younger enthusiasts out there?
How long do you think the FXR craze will last?
You can't predict that, but finding FXRs for a good price has gotten harder. That means people want them. It's all supply and demand.
What do you think will be next?
The hooligan flat-track/street-tracker scene is taking off in 2017. Factory participation will drive young buyers to the dealerships. I also expect to see EVO and TC Softails make a comeback but with a purpose-built "club style" vibe. They're inexpensive and plentiful.
Anything else you want to add?
Support your small independent shops! They are what support the riders. All of the cool, cutting-edge stuff comes out of shops like these. You don't get customer service from big mail-order box store faceless corporate entities. This is a difficult enough business to make a living in, so help us to help you. HB