Venue // Smoky Mountain Harley-Davidson / The Shed Smokehouse and Juke Joint – 1820 W Lamar Alexander Pkwy., Maryville, TN 37801

Day 4 (as well as 3) of the GEICO Motorcycle Hot Bike Tour 2016 continues to roll in Maryville, Tenn's Smoky Mountain Harley-Davidson / The Shed Smokehouse and Juke Joint on Saturday September 10. Picking off from Friday night with the special two day stop there will be planned group rides between the two nights.
The Shed Smokehouse & Juke Joint is located adjacent to Smoky Mountain Harley-Davidson® in Maryville, Tennessee. The Shed is a 16,000 square-foot mega watt outdoor covered pavilion and host to outdoor concerts and events. The Shed hosts musical groups with a wide genre of musical styles, from Americana to Southern Rock and Country. The Shed's musical season is April through September; concerts take place weekly on Saturday nights. The Shed has hosted musical groups like The Kentucky Headhunters, Unknown Hinson, Ray Wylie Hubbard, Leon Russell, Eddie Money, Blackberry Smoke, and Billy Joe Shaver.
The venue's décor is stone fire pits, vintage chandeliers, barn wood, galvanized tin siding, and twenty-foot murals with statements like "Live Music is Good for the Soul," this place feels as down-home as pinto beans, cornbread and sweet tea. We do our best to provide an environment that is unique and comfortable to both artist and listener. We love it when everyone is having a great time. The Shed is a venue where you pull up a chair, eat some of East Tennessee's best home cooking and enjoy a great show. Events at The Shed will take place rain or shine.
The stops will also feature vendors, 100 foot drags, stunt teams and daily features.
Also at each stop of the Hot Bike Tour along with the other stops will be the Hot Bike and Baggers Invitational Build-Offs. Featuring 28 builders building one-of-a-kind motorcycles AND riding them each day of the Tour! Here's your chance to chat with some of the world class bike builders you have seen on television and see their rolling works of art firsthand!
All makes and models of motorcycles are welcome to join our invited builders, industry VIPs, and the staffs of Hot Bike and Baggers magazines for the rides, shows, parties, and more as part of the 2016 GEICO Motorcycle Hot Bike Tour.
Participation is easy. Become a LongRider and take part in all five days. Don't have that sort of time? Join us for a day or two, or just stop by the evening most convenient for you. As a registered participant you will receive a custom goodie bag, exclusive parking, special activities, product giveaways, and daily navigational materials.
Learn more and join the GEICO Motorcycle Hot Bike Tour 2016 by going to hotbike.com/tour. Or call (877) 413-6515 to sign up.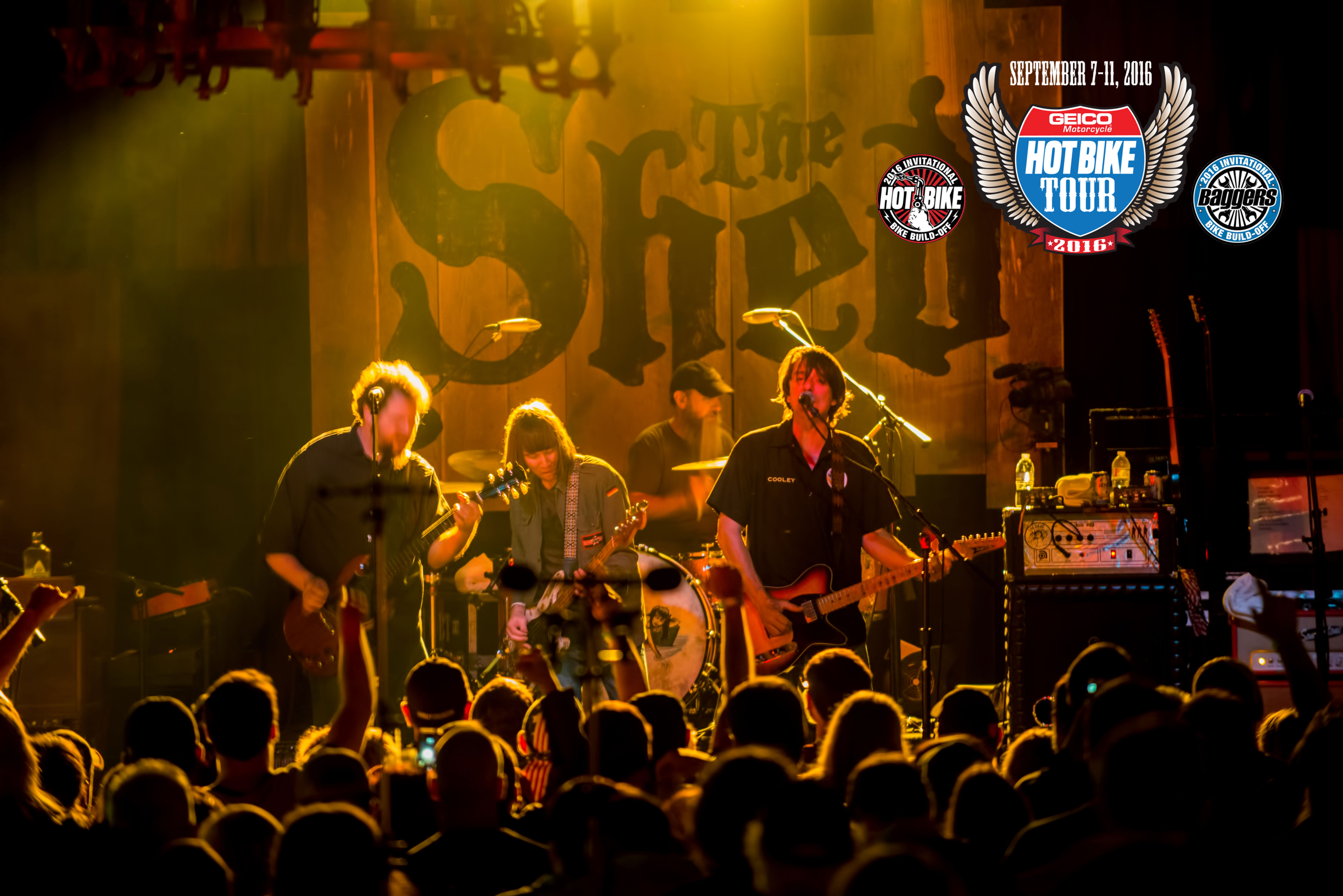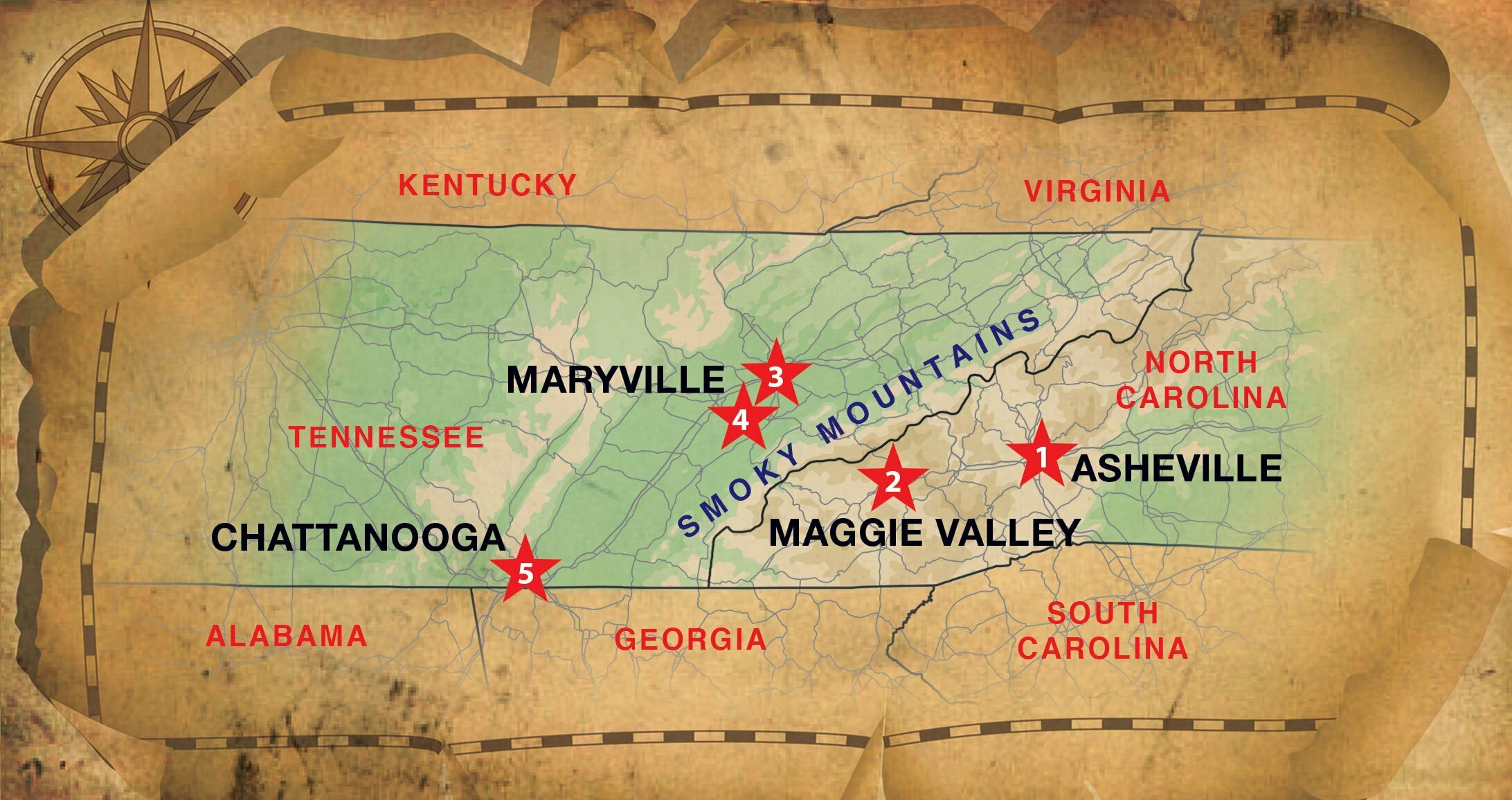 | Daily Schedule | |
| --- | --- |
| 9:00 a.m (Subject to Change) | Riders Meetings & Local Dealer Stop |
| 4:30 p.m. – 8:00 p.m. | Registration Open @ venue site (look for signage) |
| 5:00 p.m. – 9:00 p.m. | Show Hours Stop #4 (Open to Public) |
| | Manufactures's Midway |
| | Steel-Horse Alley |
| | Bike Build-Off Invitational Voting |
| | Meet Editors, Staff & Photographers |
| | Food and Beverage at The Shed Smokehouse and Juke Joint |
| | Free Ride-In Bike Show |
| | 100 Foot Drags |
| 5:30 p.m. – 6:00 p.m. | Stunt Bike Street Team – Grim Company |
| 6:00 p.m. – 6:45 p.m. | Live Music From Nick Swan Band |
| 7:00 p.m. – 7:30 p.m. | Stunt Bike Street Team – Grim Company |
| 7:00 p.m. – 8:30 p.m. | Live Music From OTIS |
| 8:30 p.m. – 9:00 p.m. | Activities, Interviews, Giveaways |
| | Hot Bike Editor's Daily Bike Awards |
| | Stop #4 Bike Build-Off Champ Awarded |
| Subject to Change | |