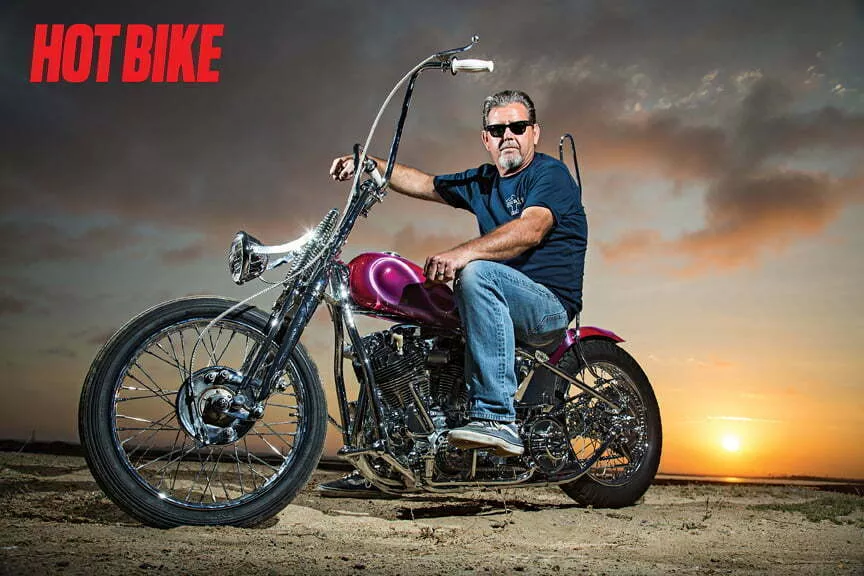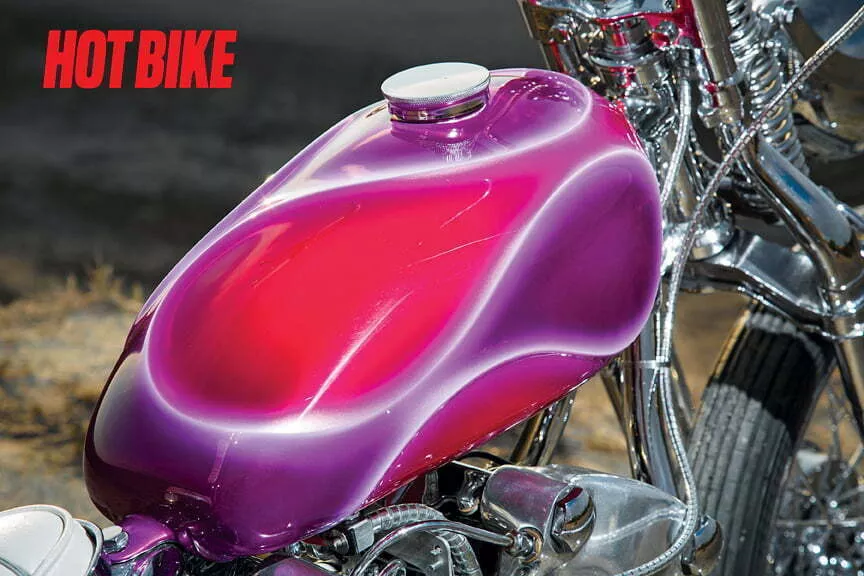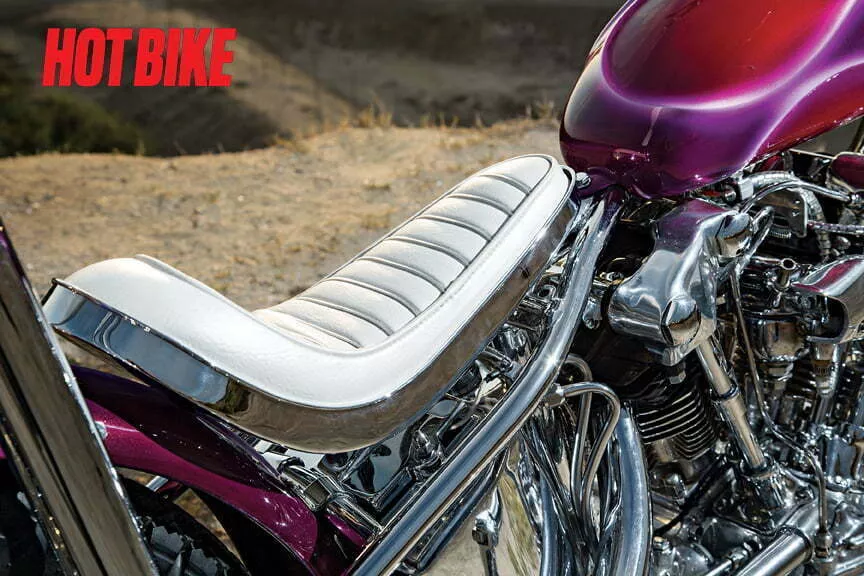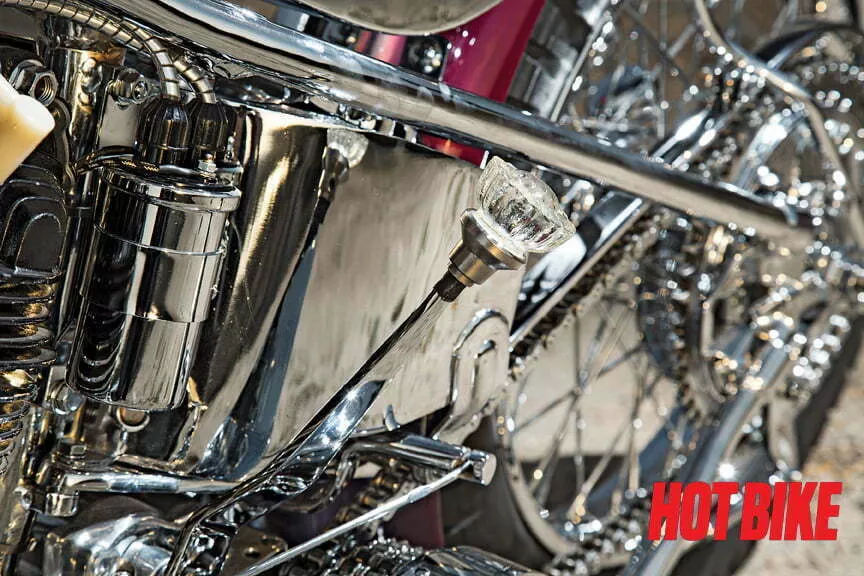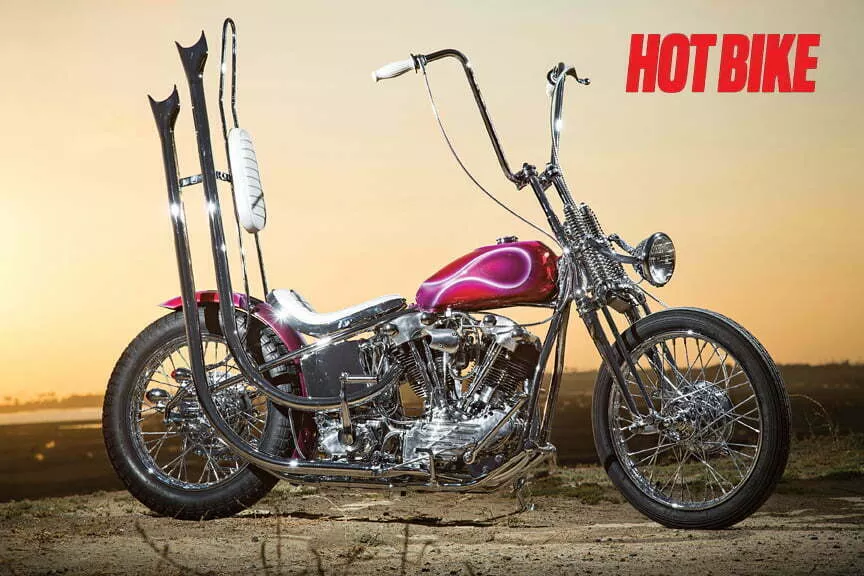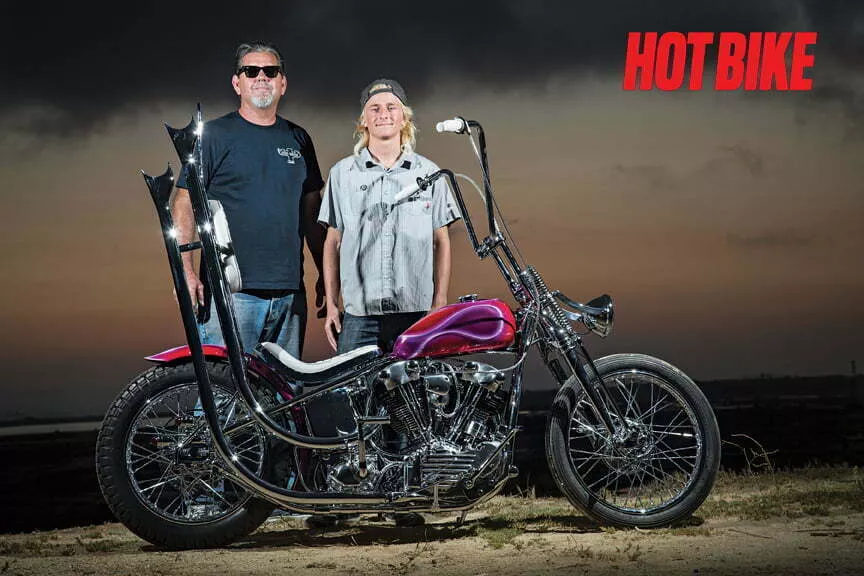 Big Daddy Ed Roth, Tom Fugle, David Mann—these names hit hard to the heart for those who know the true roots of American metal. These men are a few of the founding fathers of the raked, flaked, and chopped lifestyle, both on and off the bike. Their creations have served as inspiration for multiple generations of builders and have shaped American pop culture in the process.
Scott Stopnik, too, is a generational builder of sorts. Scott and his four sons represent the Southern California lifestyle at its core with a triple threat of skating, surfing, and building bikes with traditional values. Scott explains, "The Cycle Zombies are just a family that loves building, riding, swap meet digging, and generally being together. The love of digging through old boxes and garages or barns to find these bikes and parts is really exciting. This is what describes what we are about: The Cycle Zombies, bringing old dead bikes back to life!"
It's far from a coincidence that Scott's 1947 Knuckle has an early '60s period-correct look. Instead it was a collaboration between Scott and his sons Scotty, Turkey, and Chase. Look closely at the molded Wassell tank and fender, inline springer, and high swept fishtails, and you're immediately transported back to the beginning of a style of bike building that lives on today. A '53 Wishbone frame was modified by Noise Cycles to cradle the motor just right. Noise Cycles also created the bars and tall risers to mate up with the Cro Customs triples. If you want vintage looking seats, look no further than Arizona's Haifley Brothers. Harpoon laid a stunning variation of purple hues, which were inspired by a custom Mercury built from the same era. Finally, every inch of this FL was polished to perfection before hitting the tanks, and the results are nothing short of stellar in terms of quality and smoothness. All the hard work was validated when more than one "old-timer" approached Scott when the bike was revealed at Born Free. With just a few, "That's how we did it," comments, Scott knew he had recaptured the spirit of a few founding builders who first chose to rake, flake, and chop.
Scott would like to thank, "Scott 'T-Bone' Jones for the unreal frame modifications, hours of help with the long radius bent exhaust system, and for welding so much spaghetti rod on the tank and fender to create a base for the crazy molding. His welding and fab skills are amazing. Caleb Owens, Cro Customs, for donating one of his first springer top clamps for our tall flanders-style dog bones. Doug and Kelly Haifley, Haifley Brothers, for doing an amazing job on the finishing of our seat pan and for the '60s-style Stingray seat. They nailed it for us. And, last but not least, Harpoon for creating a paint job that I could never have dreamed of. His insight into the world of '60s customs is so clear that every time I explained a style I have seen or remembered seeing, he could pull out a picture of the car or bike and describe even the technique of how it was done! A true master."