I recently returned from a trip to Boston for the first Hot Bike FXR/Dyna Day hosted by Barnstorm Cycles in Spencer, Massachusetts. It was cool to see just how far the FXR/Dyna trend has reached with hundreds of bikes showing up for a few beers, tunes, and hanging out under the cool spring sun.
After talking to several of the riders who were hanging out at the show, it came to my attention that the current FXR/Dyna trend isn't really a new trend whatsoever. The East Coast has been rockin' FXRs since they were released and basically never really stopped.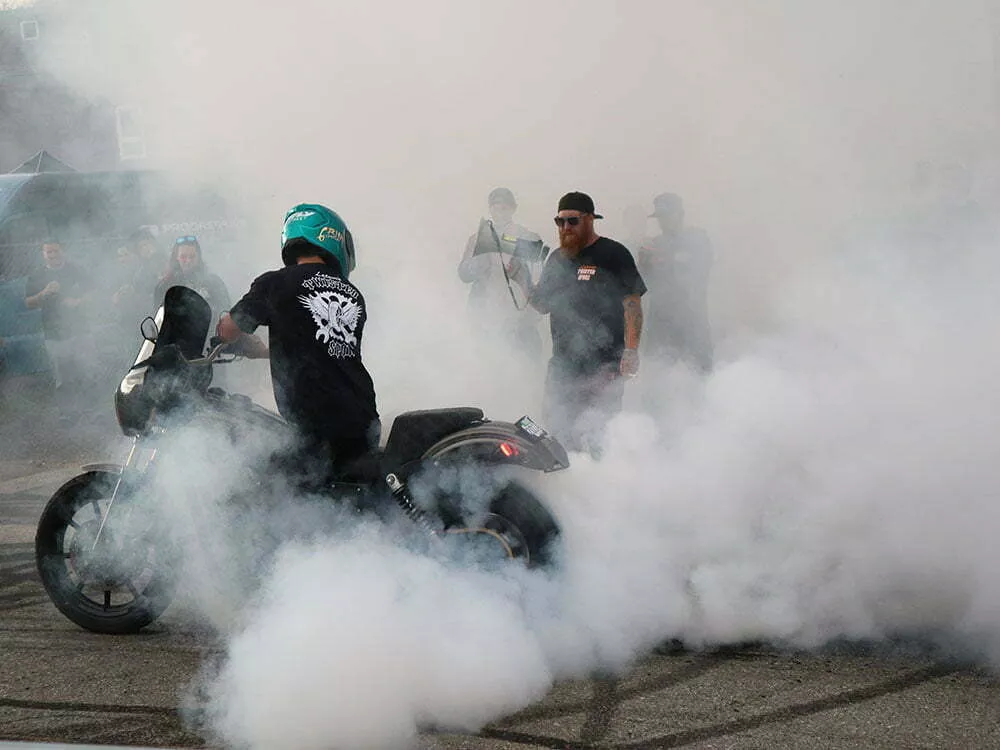 I spoke with more than one individual who told me how they have had their bike for 15 to 20 years. One guy explained to me how he probably has more than $100,000 invested in his 1993 FXR, spread out over several re-editions and 20 years of ownership. He told me he was about to drop some more money on it and give it a fresh new look with some more performance modifications to keep up with the new kids.
While we may have the sunshine and the babes, the East Coast (at least near Spencer) has badass architecture with room to stretch your legs. The Barnstorm compound encompassed several historic buildings with plans for even further expansion. It was like a bike builder's dream to have building after building to not only store bikes but have killer showrooms and work areas too.
I was reminded, as I always am while traveling the country, that Harleys and the V-twin lifestyle go far beyond vehicle ownership. In life, there are several milestones that are significant enough to have major impact. Buying a house, getting married, having kids, and owning a Harley are all major accomplishments! No kid ever grew up saying, "I can't wait to own a moped." But owning a Harley is as much a part of growing up in America as Christmas trees and fireworks on the Fourth of July.
Trends come and eventually go, but what separates you the readers of Hot Bike from others is the notion that as long as you're riding one of ours, you're one of us. How you choose to express yourself while riding is up to you, but all of us can always come together and understand why you do things you do.
It's that part of the job that I truly love the most. It's the ability to go anywhere in the world and easily strike up a conversation with anyone who rides. We might come from completely different backgrounds, but riders know riders, and the bond is always instantaneous. So thank you to Barnstorm Cycles and my East Coast brothers and sisters for showing Hot Bike such hospitality and reminding me how great a life we have.