Someone yelled out, "Figure-eight race!" and within a few minutes 15 riders on 110cc pitbikes were drifting around hay bales as beer-soaked spectators hooted and hollered. Slide-outs, takeouts, and near head-on collisions were aplenty. It was all part of the Hooligan Olympics during the first day of the Rusty Butcher-organized Trackercross event at Milestone MX park in Riverside, California.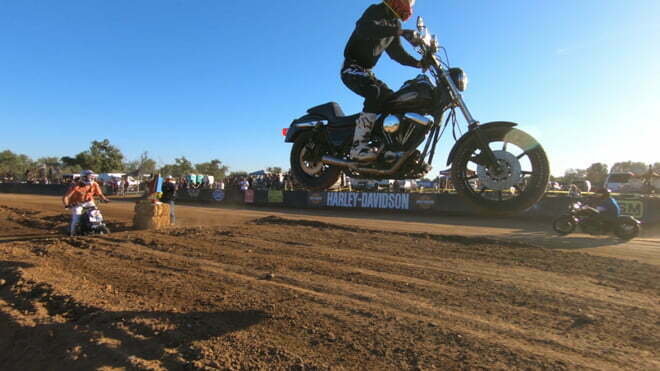 What is Trackercross? It's Mark Atkins', of Rusty Butcher fame, take on how racing should be. A middle finger to the contrived corporate-sponsored races that claim to be "grassroots" but are more like a commercial than anything else. This is the real deal; it's just Mark and his friends running the event and loosely corralling the throttle-twisting rebels. It's a throwback to simpler times when friends showed up at a track, went elbow to elbow during some races, and then sipped back on some frosty cold ones after the races. Sure some swag and plaques are up for grabs, but that's not the point. It's all about fun and hanging with the homies, not ramming people off the track for some cash and prizes.
If it had two or three wheels, it was probably raced at Trackercross. Vintage tank-shift bikes from the 1920s, Harley-Davidson Dynas and FXRs right off the street, hooligan bikes, ATCs, pitbikes, '70s MX bikes, Groms, you name it. Not only did they race, they took flight. Mr. Atkins included a jump-littered TT course along with the flat-track program, much to the delight of riders and spectators alike. Nowhere else can such a wide range of machinery be seen going full throttle on the dirt and in the air.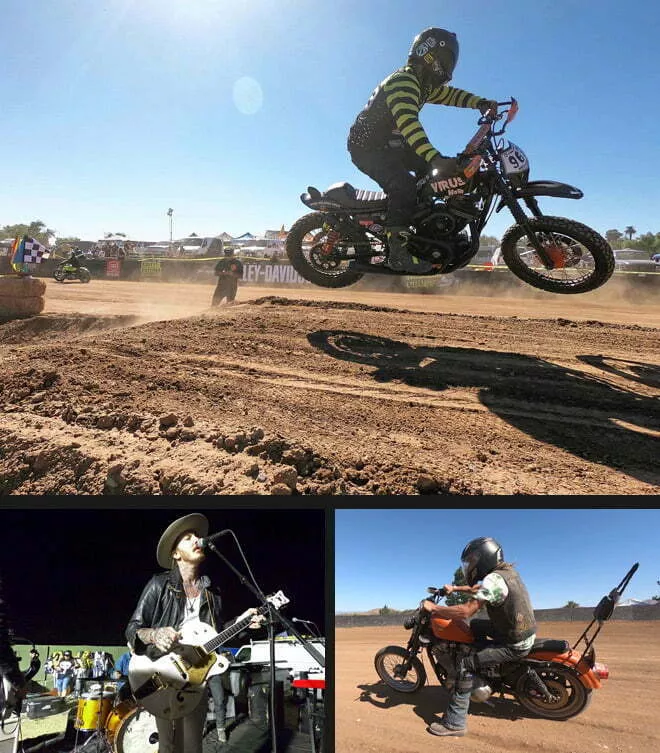 The first day of the event featured practicing on the two tracks and the previously mentioned Hooligan Olympics. That consisted of dirt drag racing, motorcycle musical chairs, the impromptu figure-eight race, and other pitbike shenanigans followed by a musical performance from dark folk-rockers Wild The Coyote & The Badd Wolf. The second day consisted of a full menu of racing on the flat-track and TT course. After the awards, a bunch of high fives, and a few beers the good times kept a rolling with some more musical guests and a few more beers. First up was an Ozzy Osbourne cover band complete with a high-powered fan on the stage to keep the lead guitarist's long locks flowing like in a music video. Amazing. Closing out the Trackercross weekend was an incredible and intimate performance by the ultra-talented Bones Owens. This singer-songwriter's music is a powerful, soulful, country blend that will have you feeling it deep down in your inner being.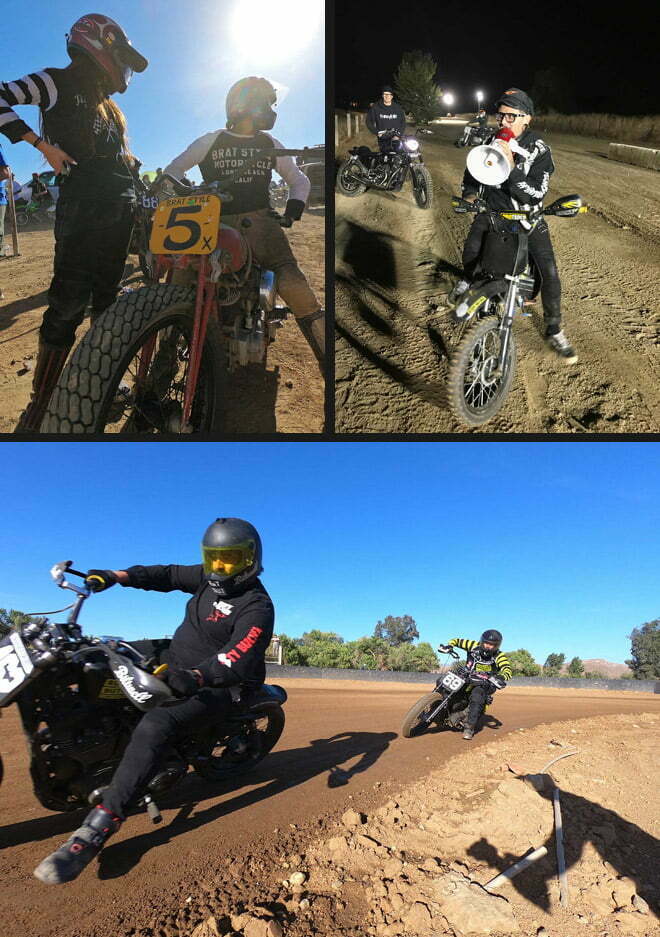 If you like to do a little racing, cause a bit of a ruckus, party a bit, and generally like to live it up, you need to attend the next Trackercross. Follow @trackercross on social media to be in the know of the next dirt extravaganza.
Video and photos shot on the GoPro Hero 6.