Once upon a time, Jason Pierotti's ride was a 2003 Harley-Davidson Night Train. While it was also his first motorcycle, it wasn't his first customization rodeo. He's been on the car scene since he was 16 years of age. Jason's owned three Chevelles and a chopped 1954 Chevy 210 sedan too. Motorcycles always lurked in the back of his mind though. Putting his personal stamp on one was a matter of when, not if.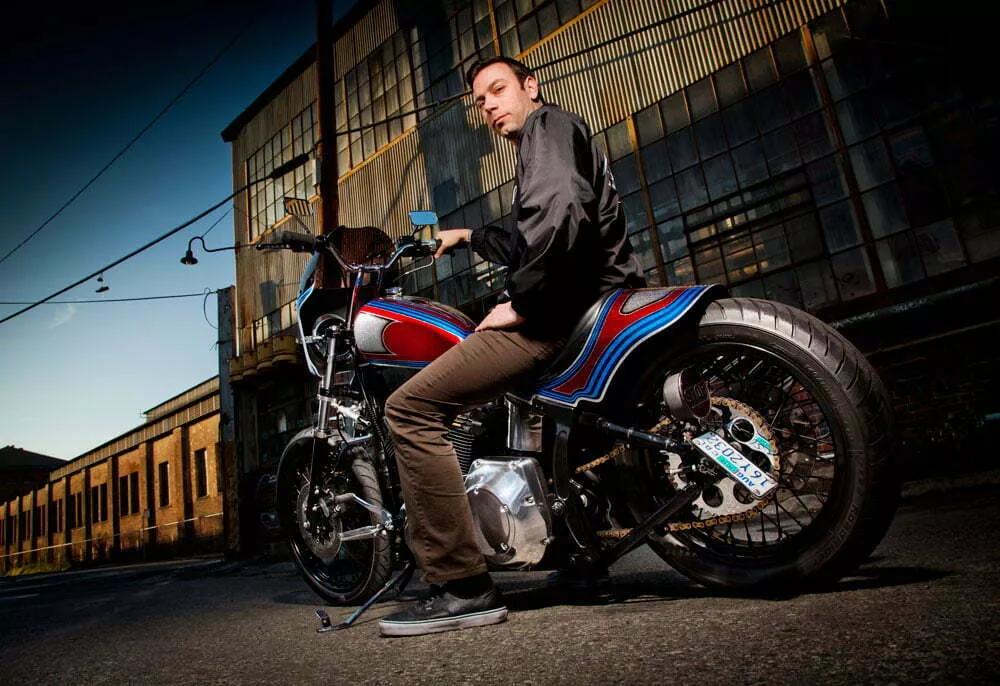 The spark igniting Jason's patriotic-looking Softy was nearly its polar opposite―a '47 rigid chopper with a 74-inch Shovelhead. It belonged to one of his fellow car club members who was kind enough to let Jason throw a leg over it for a ride one day. That was the gateway drug for his new addiction.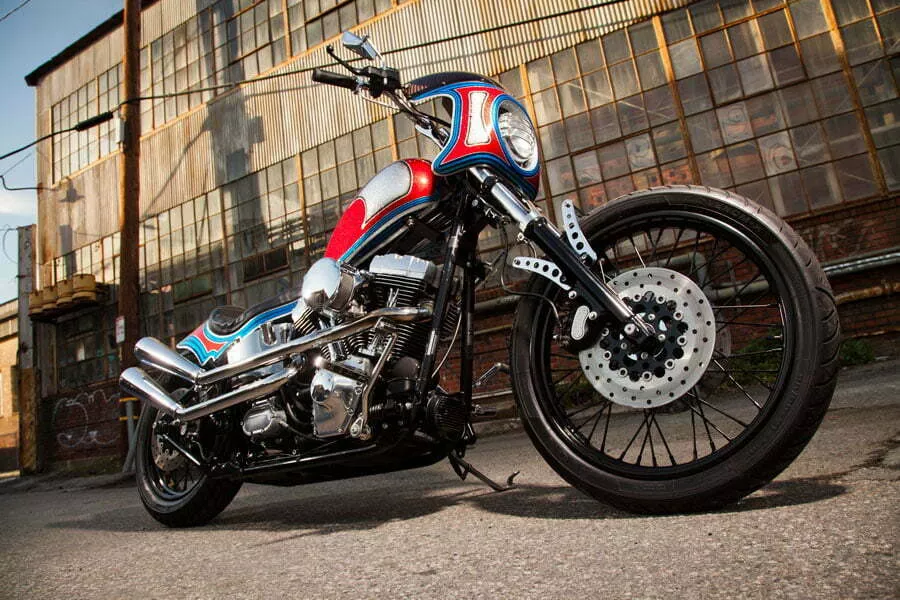 An old bike wasn't for Jason however. He wanted reliability over classic cred in this case. Restoring a basket also meant more shop time, less road time. At least, until you can get it up and running. His impatience also ruled out making one from square one. If he wanted bugs in his teeth tomorrow, his scoot needed to be operational today.
That meant buying a stock Harley. One of his car buddies was a salesman at Bob Dron's H-D in Oakland. Talking Jason into a dark new Night Train was his doing. Jason financed it, got it home…
..and then his garage called his name.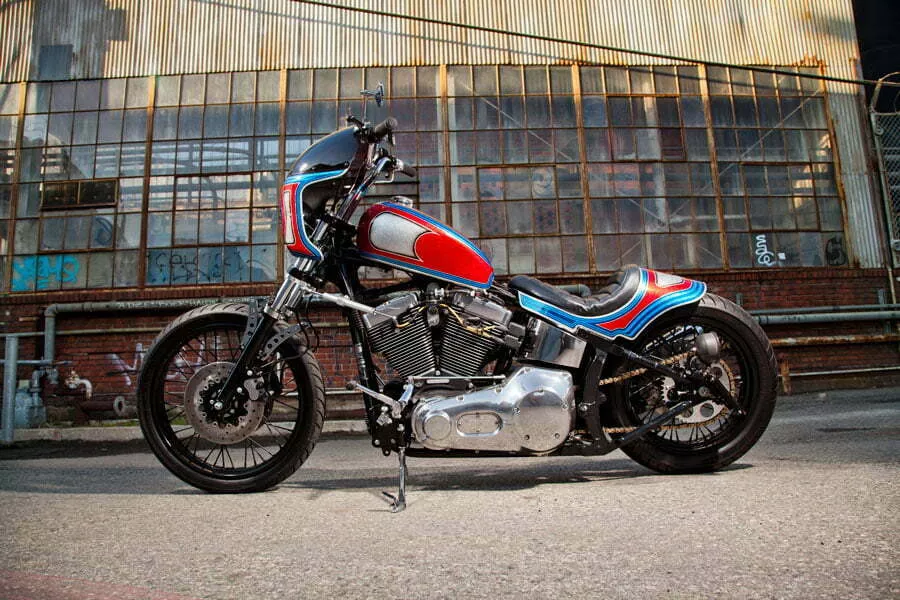 Instead of running around as planned, Jason's wrenching addiction kicked in: "I can't leave anything stock. The day I brought it home, I took off the front fender, turn signals, hor, and reflectors. Then it was time to figure out the direction I wanted to take this bike. I decided to go with a chopper/café/performance-style bike. The first major change was going to a chain drive, side-mount taillight, bars, risers, grips, seat, pipes, and bob and relocate the rear fender. This required some fabrication, and my friend Rene at RM Creation helped me out with this chore. Once that was completed I rode it around like that for a while."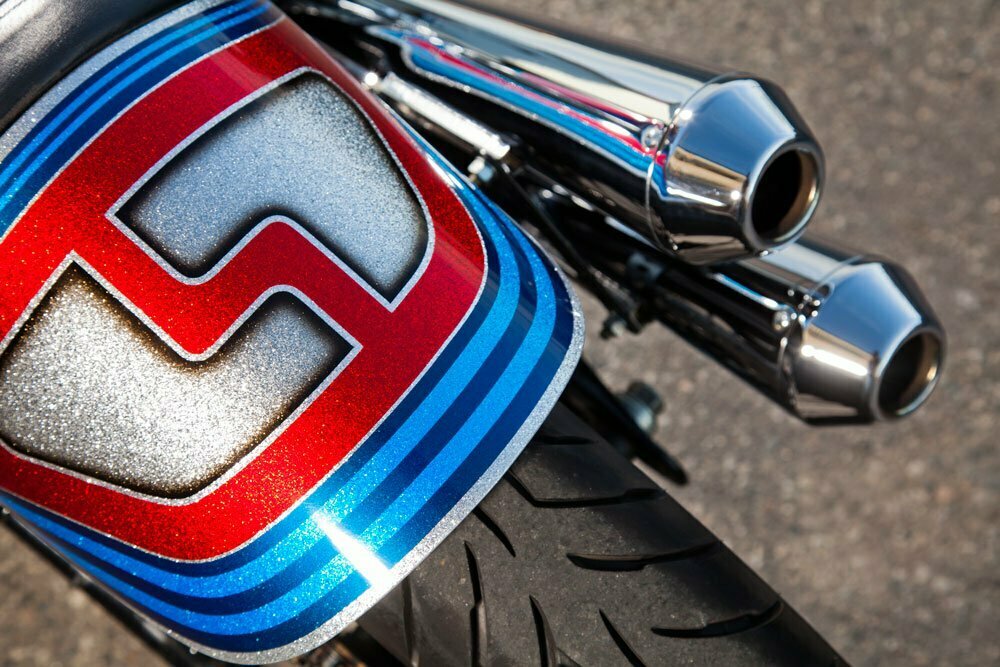 What started in Jason's mind as "if" morphed into "when," and finally evolved to "how long?" Try nine years. Time may fly when you're having fun, but it bleeds out like a stuck pig when you're alternating between the saddle and the torch.