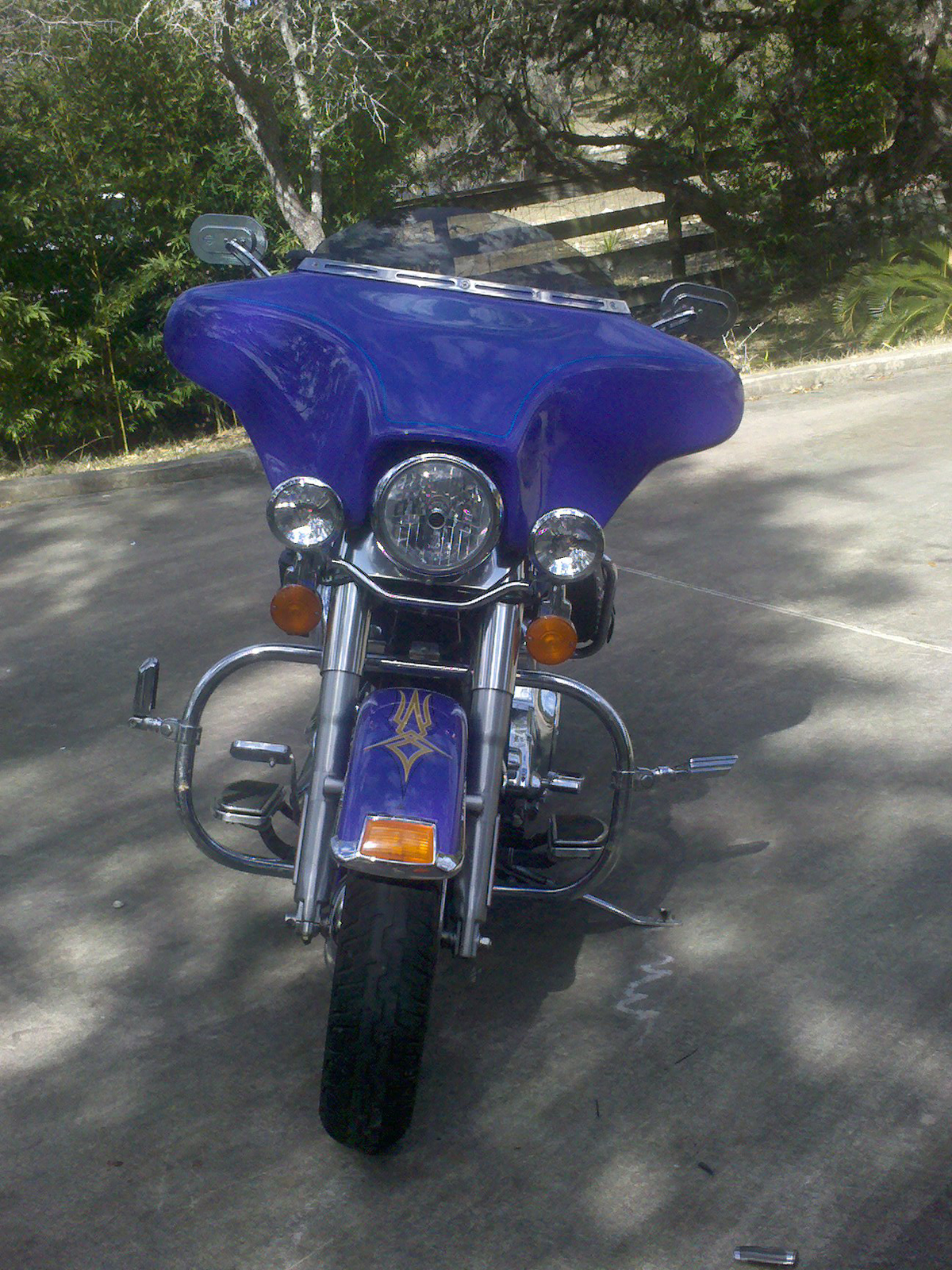 Wide Open Custom fairing is for the Harley-Davidson Heritage Softail or Softail Deluxe. Softail fairings are quick release that mounts to the factory windshield brackets. The design was created to give the Softail a distinct look and more wind protection that will bring you to the next level with the sound, look, and comfort you deserve
It features include four 5.25 inch Jensen Power Plus (150 watts) Marine speakers and includes a Jensen MSR3007 stereo. The Jensen is an AM/FM receiver with a CD player. It is satellite ready and has inputs for I-pod, MP3s, etc. An upgrade option is Sony CDX-M60UI stereo for $50.00 more. Also Sony speakers XS-GT1326A (150 watts) and Kenwood speakers KFC1394PS 3-way (160 watts) are available for additional $50.00. Or you can order the fairing without a stereo and speakers and chose your own custom system.
All fairings now come with custom formed windshields in 3 different sizes. They come in 5 1/2″, 8″ or 10″ smoke or clear. There is a black in the 5 1/2″ only. The new custom formed windshield will give you an imaginary 3 more inches. It takes the wind up and over the rider and is DOT approved. We also sell Klock Werks windshield for our fairing. Another option for your fairing is Freedom Wings in black or smoke. These provide ultimate control of vents to direct or deflect air and wind for the rider. Call WOC at 620-795-4421 or e-mail us at [email protected] for more information and place your order.