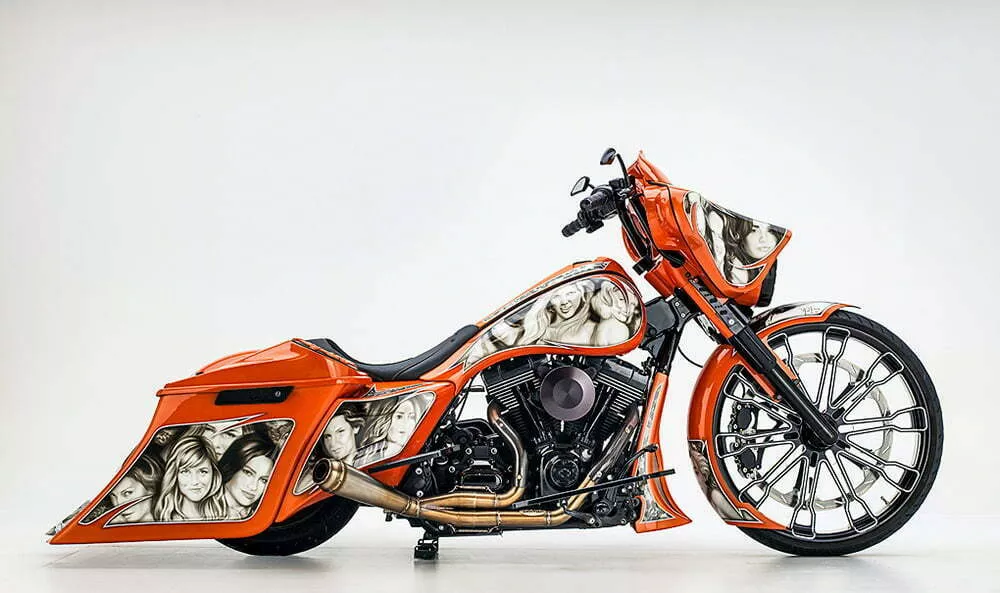 I was trading in my 2011 BMW S1000RR for a Street Glide, and I wanted the special edition orange paint Harley-Davidson had for that year, but there were none left. So instead of getting black like everyone else, I bought the other special color for the year: Deep Purple Flame. I liked the color, but it never spoke to me like the orange does.
This bike has seen four major overhauls now, and each one was just a step in the direction of where I really wanted to go. Finally I got to the point where I knew exactly what I wanted and decided to go for the gusto.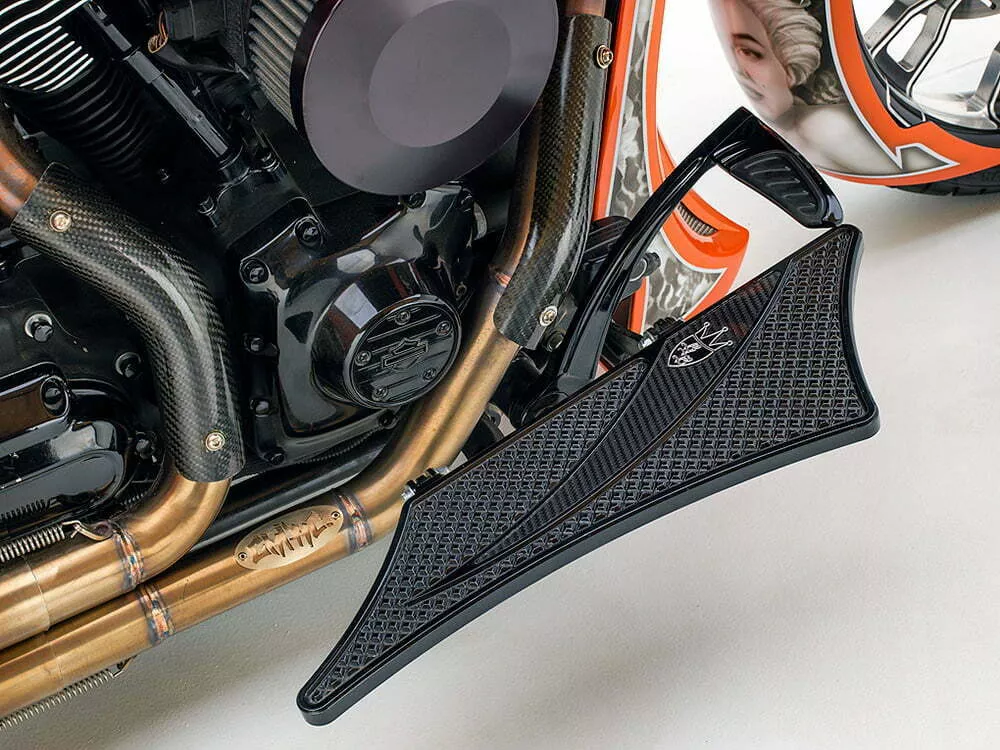 The inspiration for the paint came from the old adage that "Good girls love bad boys." So on the front fender and down the right side of the bike are a lot of actresses who are just painted on the bike as kind of the pretty girl next door, while the guys on the left side of the bike are all in character as the bad boy. It was intentional that all the guys would be very recognizable, while the girls might be less so. If I tell someone who one of the girls are, they see it and say, "Okay…" because the girls are not in character.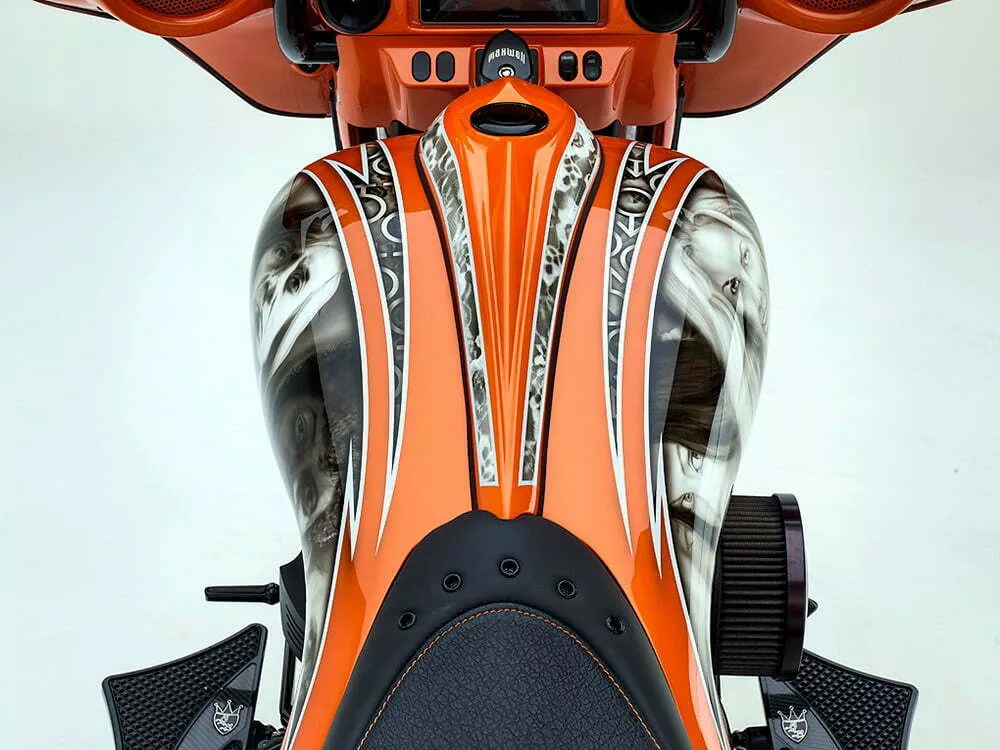 And then finally on the back is my wife. As far as I am concerned she is the baddest chick on the planet and the paint scheme really originated with her in this pose on the back of the bike.
She insisted that she do the pose and that she was going to be the one painted on there, and it is what ties all the paint together because the theme of the bike comes all the way to the back, where this good girl (my wife) fell in love with some jackass (me) and so she is still beautiful and an angel, but also a little corrupted by the experience of falling for someone who some might consider unsavory.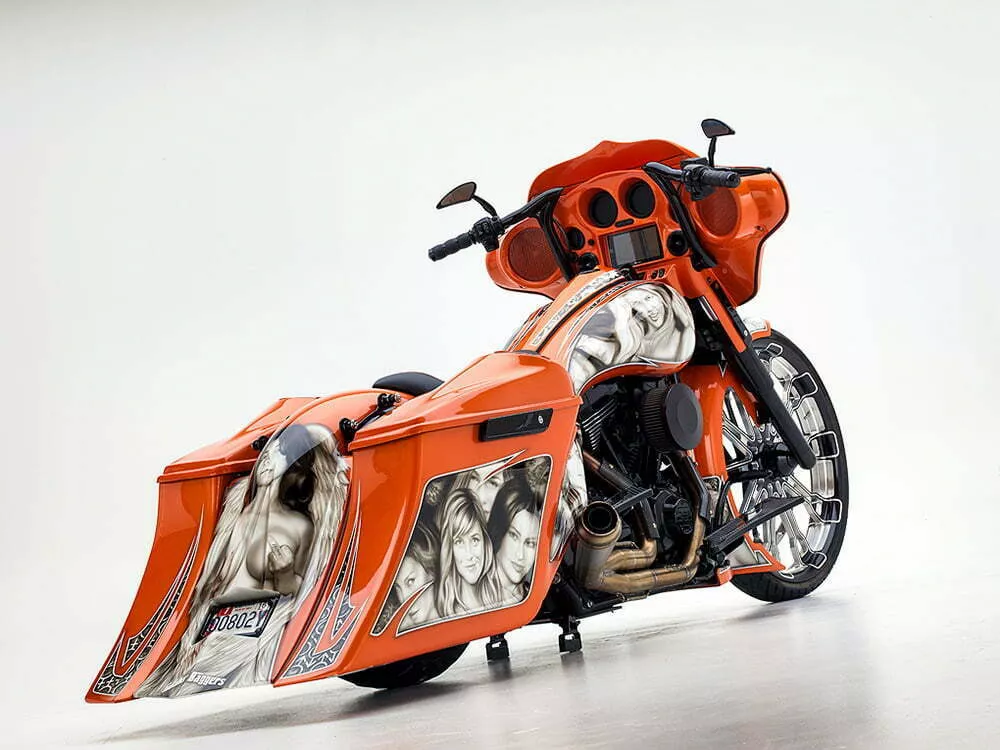 ---
Related Video: 2018 Harley-Davidson Street Glide Special – Walkaround Video
---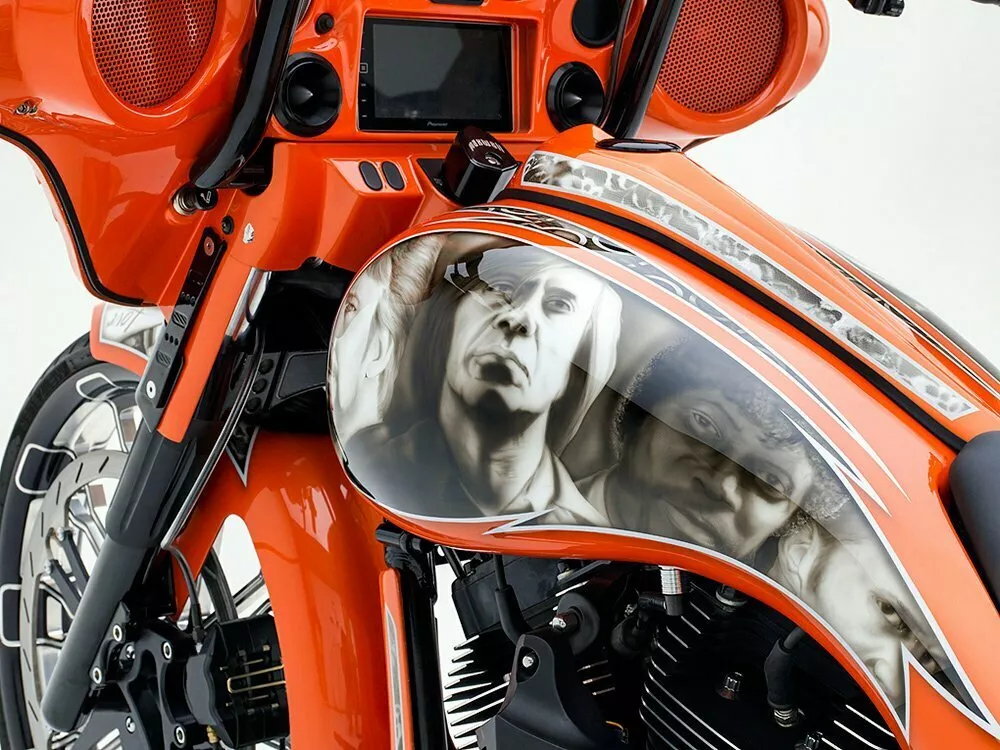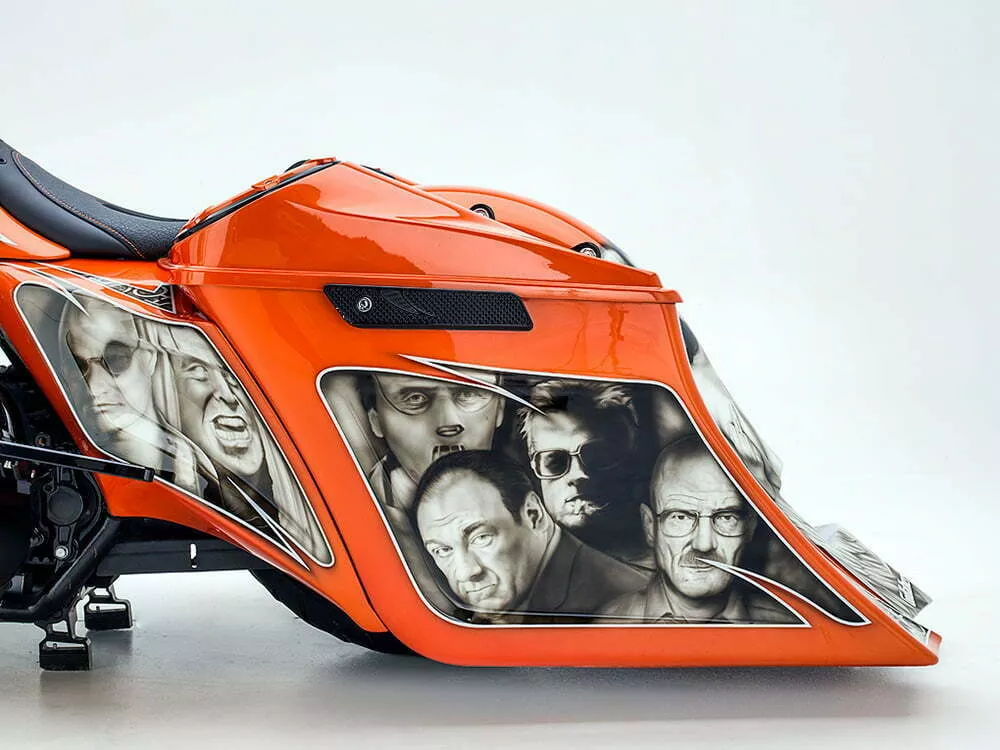 ---
---