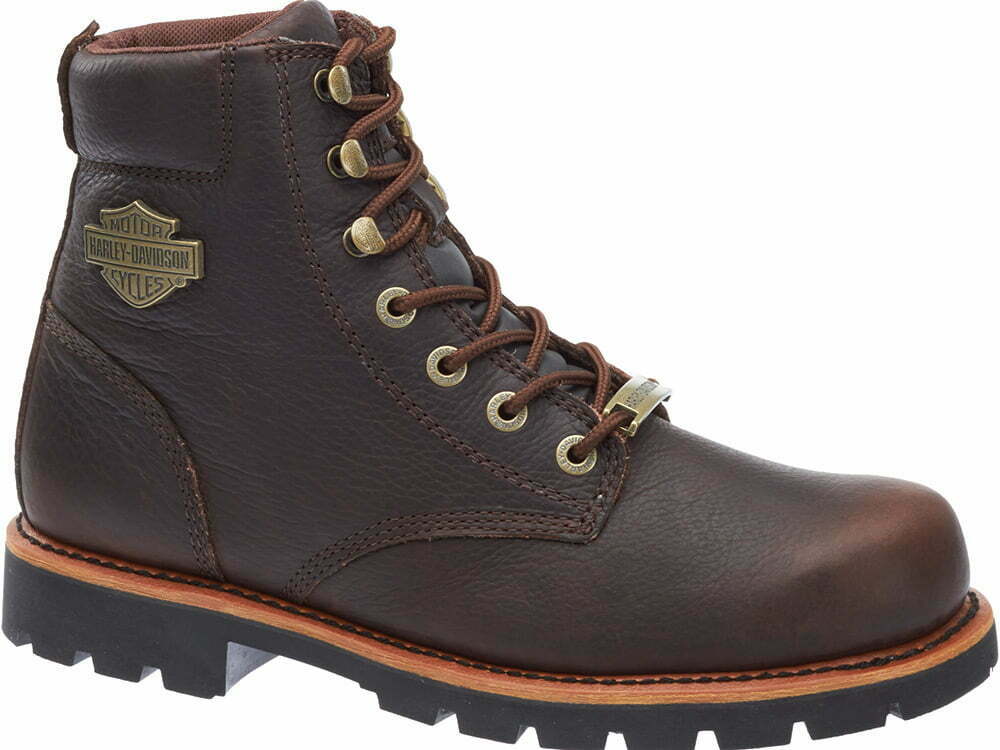 There are more protective boots than these Harley-Davidson Vista Ridge kicks. There are more comfortable ones too. I happen to own a couple of those others, but after about two months of ownership, it seems the Vista Ridges have filtered their way to the front of my shoe rack; I've taken to wearing them on almost every in-town ride. A cross between a generic work boot and the more hipster-flavored footwear crammed into every catalog these days, the VRs can't really be called a "premium" boot sporting the latest and greatest features, and maybe that's why I like them.
Sure, there are some slick details, like a contrast Goodyear welt and pre-distressed leather uppers (on my brown ones, anyway), but I see them more as basic boots that fit well and feel good right out of the box. At 6 inches tall, the full-grain leather sits over the ankle, with padding up there too, so there's good comfort and protection (though no dedicated ankle armor), plus the nylon laces are properly sturdy (read: not cotton) and lace easily without hanging up. The outer sole lug is satisfyingly chunky, and get you a good positive grip—an absolute necessity for me and my stubby legs on sketchy surfaces. The toe box isn't steel but it's plenty stout, plus it's regular-sized, so my feet don't feel crunched like they do on a lot of Euro boots.

The VRs also feel lighter than they look, but that comes with a caveat: The lighter weight is probably due to their single-layer leather construction. The leather is lined, but it's less robust than what you'll find on Harley's Performance Riding shoes (like the Gore-Tex-ed, Thinsulate-d battle-leather FXRGs I've had for years; they're bulletproof, but you feel like you're wearing a piano). Also, when I first got the Vista Ridges, I tossed the stock insole—pretty much just a flat piece of foam—and swapped in a more fully formed aftermarket number with arch support (a pair of Spenco or Dr. Scholl's soles go into most of my shoes, since stock insoles are invariably crappy). I also tossed the metal Harley-Davidson badge threaded onto the laces because, well, I don't need 400 logos on my feet. Yup, much cleaner.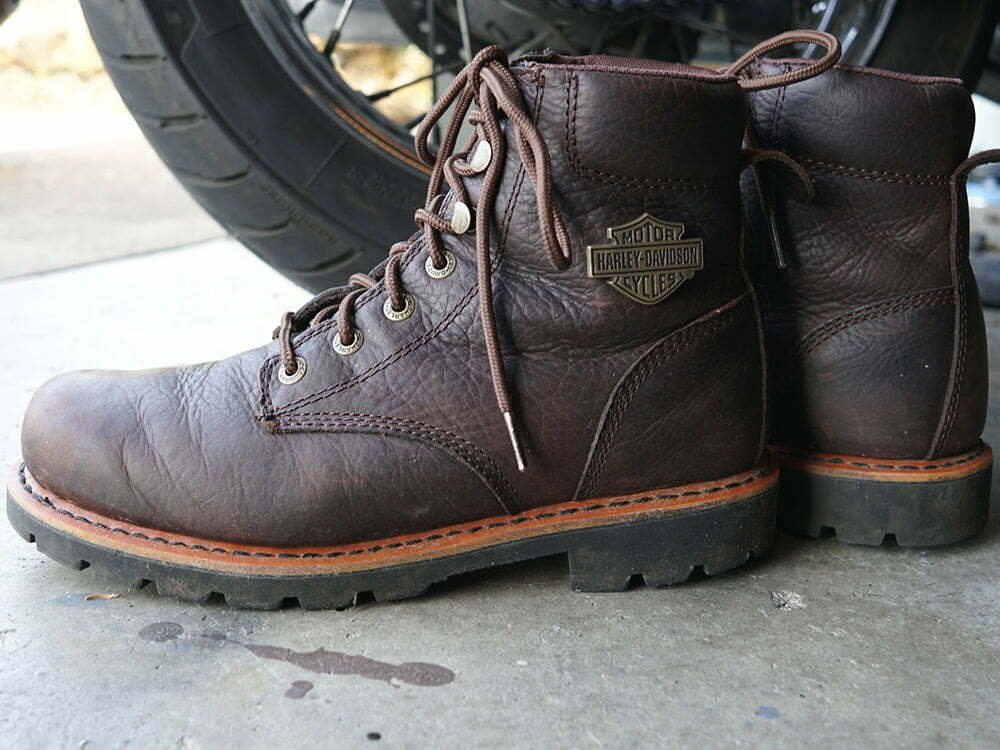 Available in black or brown, in US sizes 7–12 (men's), the Vista Ridges are part of Harley's Riding collection, which means they're not really the hard-core kicks you'd use for an Iron Butt tour, but you can easily roll with them on or off the bike without looking dopey. The build quality is right up there, and for commuting, around-town hops, or even a long weekend, the Vista Ridges are a great choice. I've used them for all of the above, and even gone hiking at the end of a ride, and frankly it's pretty nice not to have to change your gear every time you want to change your activity.