For this round of Readers Rides, we've got a Dyna Street Bob and two baggers. Enjoy.
Bobby-Boy
I have a 2014 Dyna Street Bob. I've made a few changes since buying it new just under a year ago. I swapped the stock spokes for 2007 Low Rider switchblade-style wheels that I had powdercoated black. I added a stock sissy bar from a late-model Wide Glide and a seat from a 2009 Super Glide. I used an Arlen Ness Big Sucker air cleaner, Thunder Header exhaust, and Power Vision tuner to produce 110 feet of torque. I also added an H-D quarter fairing and West Coast T-bars. Some other changes include black powdercoated levers and mirrors, gloss black dash, fork gaiters, and relocated license plate.
I think it's pure class, and next year I'll add cams or possibly other engine work.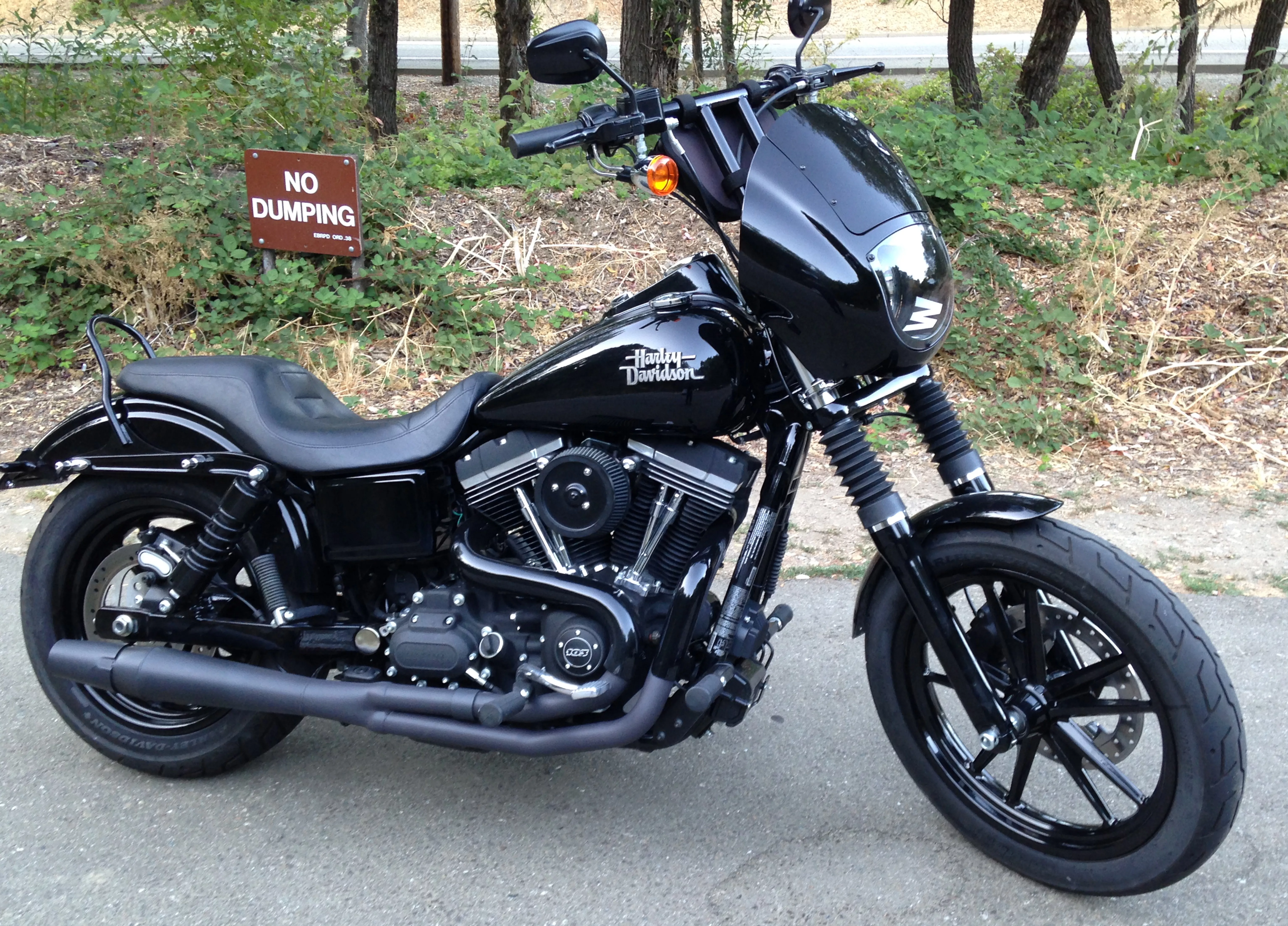 It's Good to be the King
I have done all the wrenching on my 2004 Road King. Jason from SPP hooked me up with Power Commander Auto Tune and set the settings. It has never run better. Would love to see it in your mag.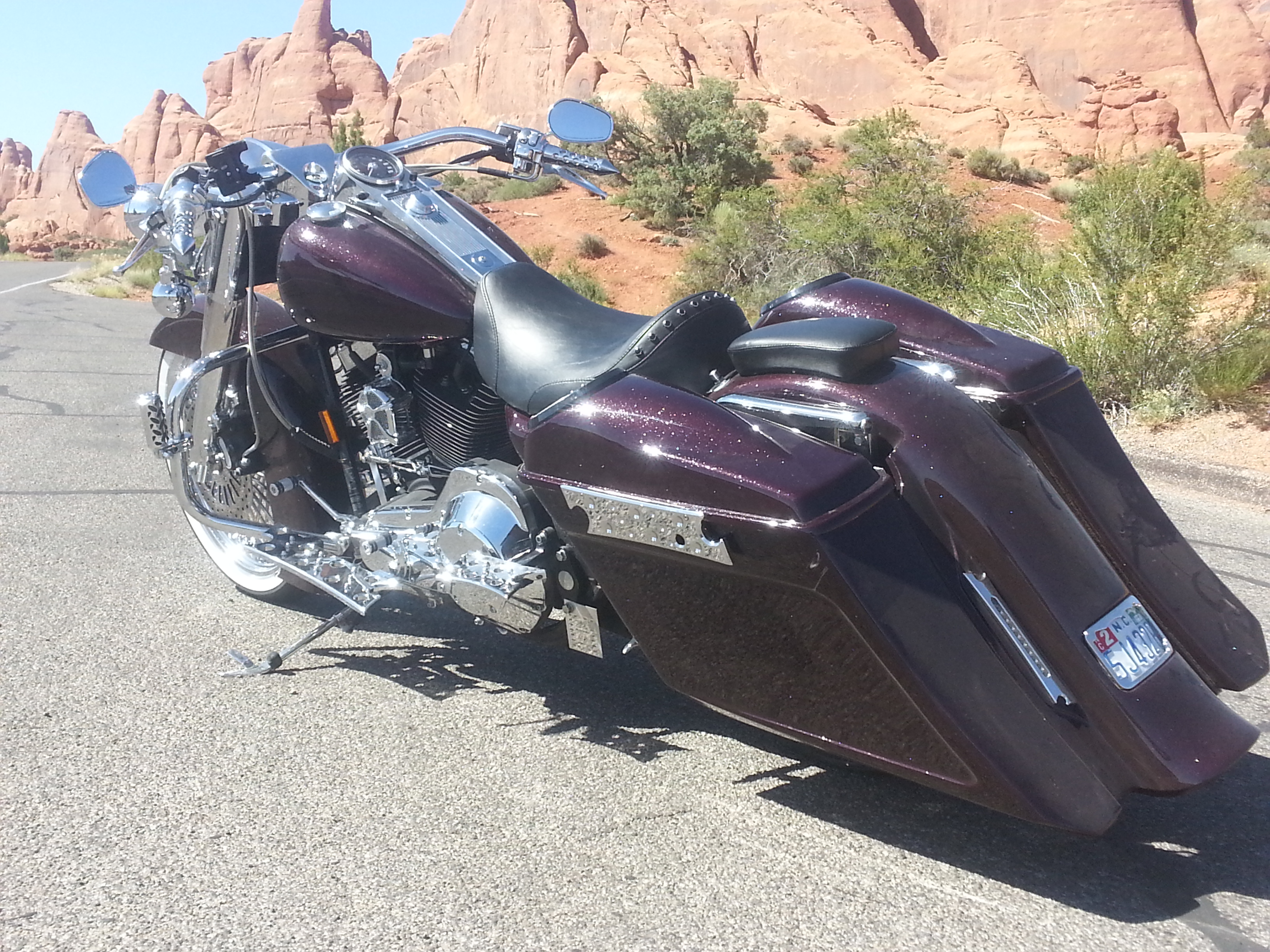 Friendly Fire
I'm the original owner of this flamed-out dream custom 2006 Street Glide. After I purchased the bike, I blew it up racing my buddy. Having a friend at a shop is always a good thing, so I took my bike to Antonio at Modest Custom Cycle. He built me a mind-blowing motor that far exceed my expectations. The motor he built was an all H-D 113ci motor with polished and ported heads and backed it up with a Barnett clutch and chain drive. Then it needed paint, so I called Serrano's Custom Designs and told him to give me a custom flame job. I got my mind blown again. A black bike with tangerine flames was exactly what I wanted. The bike also has an Arlen Ness stretched fender and bags and Paul Yaffe bars and mirrors. Finally I took the bike to another friend at Car Audio Depot for some music. It sure pays to have good friends.