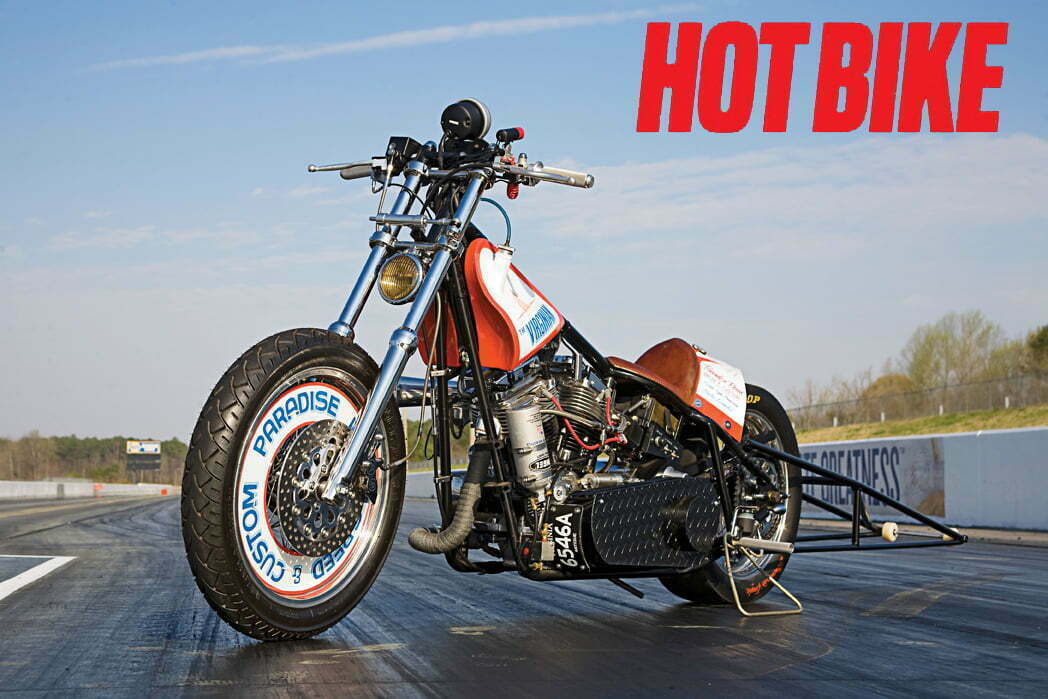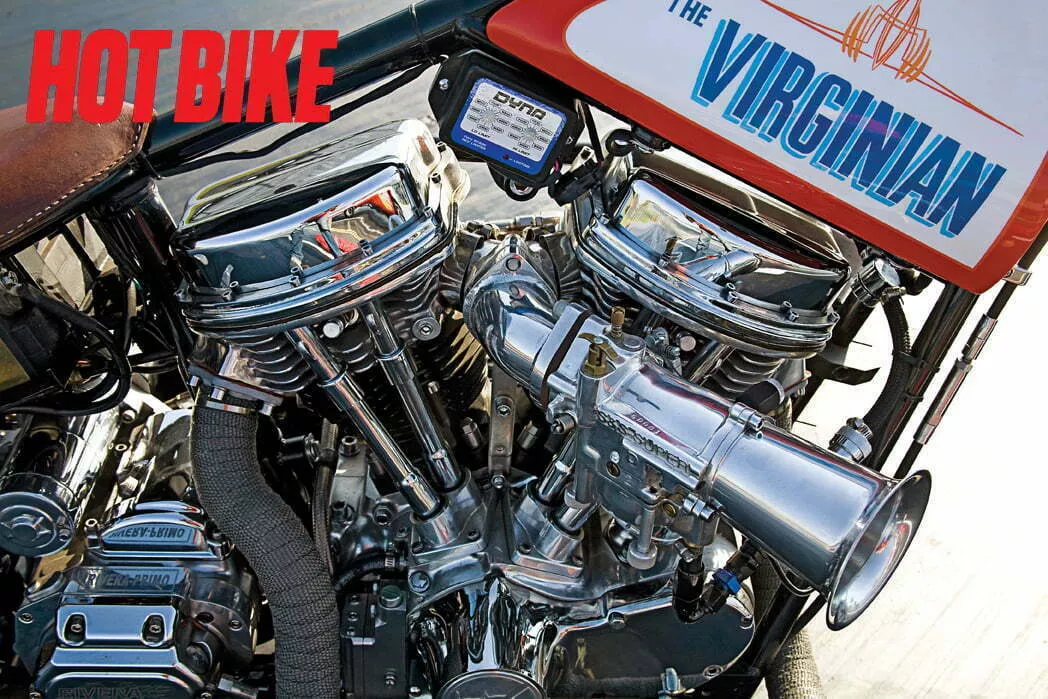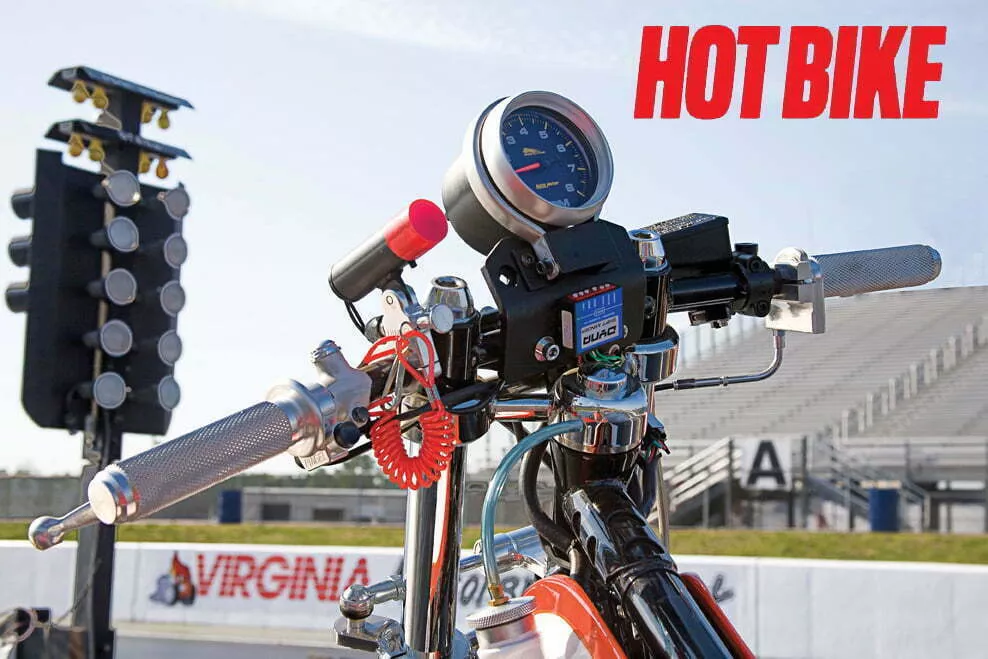 Don't believe the reality TV hype? Yeah, me neither. In today's cable network world, "real" is a synonym for "scripted"…or bullshit if you ask me. Below that blanket of B.S., however, is a small glimmer of truth and maybe a little proof that not everything we witness on the tube is staged to some extent or another…not entirely.
The proof? The Virginian.
One month or one week, tight deadlines produce the one thing that lines producers' pockets with money: drama. But in this case, the 10-day crunch imposed upon Lee Clemons et al. at Departure Bike Works in Richmond, Virginia, produced more than ratings fodder; it resulted in quite a badass tribute dragbike: The Virginian.
We all know—or at least should know—that "air time" to product manufacturers/businesses equals promotional advertising (depending on how generous the editors are). But not everything is free or discounted, and thus, many a reality bike requires an owner, someone to help fund the project, and someone to help ensure its timely completion. In this case, Wes Wolf not only stepped in to back the build, but he offered the bike's inspiration.
Every "reality" build project has a theme, right? Well, that's where this one doesn't fall short of stereotypes. However, it's by no means a cheesy theme—not by a long shot. Wes just happens to own The Virginian, local racer Pee Wee Wallace's '65 Plymouth Hemi A/FX, and, with some urging from his wife, that's what Lee's crew would base the forthcoming nostalgia dragbike "TV star" on, carrying the same territorial moniker, of course.
Shortly before Christmas 2006, Departure Bike Works' Lee Clemons was notified just as he was about to enter the hospital for knee surgery. But not wanting to pass up the opportunity, he agreed, relying on his crew, fabricator Andrew Williams, engine builder Bill Wheatley, and mechanic Ernie Coates were given the assignment while boss man was on the road to recovery.
Viewers of the Biker Build-Off episode that featured The Virginian saw the bike meet its deadline and subsequent "race-off" but not without a small dose of drama…realistic drama, that is. Prior to facing off with the competition at Louisiana's No Problem Raceway, pilot Andrew Williams launched an epic wheelie, one that ultimately resulted in a broken rear axle—on a Saturday—in the middle of nowhere. Alas, a willing machine shop was located, a replacement axle made, and by Sunday, the show was on.
Unfortunately, Sunday was not win day for Wes, Lee, and the crew at Departure Bike Works—at least not in competition terms. For the shop, DBW met the tight time constraints and not only pulled off a running, competitive bike but one that wasn't a carnival ride circus attraction (in other words, a pretty bitchin' bike). For the owner, he now has a two-wheeled interpretative version of Pee Wee's old racer, The Virginian. A win-win situation in "real" reality.
Since the Panhead dragbike's cable debut, Wes (with help from Colonial Harley-Davidson) made a few modifications to make it a little more rideable. The dual-master/dual-caliper DBW rear brake setup, despite its uniqueness, has since been swapped out for a more traditional system utilizing a front brake; the Super D carb was redirected in a more forward position; air shifter installed; drag-legal exhaust built; and, appropriately, wheelie bars were added. The rest is as built on set…at Departure Bike Works, that is.