The Twisted Throttles event brought together drag racing, flat-track racing, and stunt riding all in one location and all on V-twins!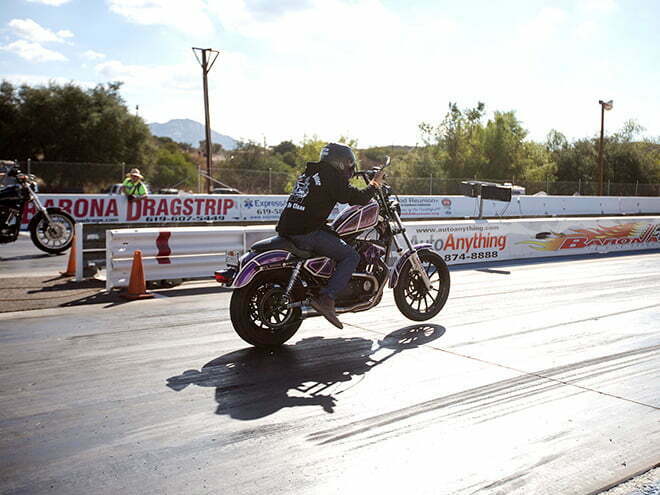 Barona Speedway in the foothills of Lakeside, California, was the place for the inaugural festival of American motorcycles smoking tires, getting sideways, and engines bouncing off the rev limiters. Blake Brimm of Race On The Rez and Brian Bell of IV League Flat Track banded together to create a truly unique event that brought racers and spectators from all over California to partake in the good times.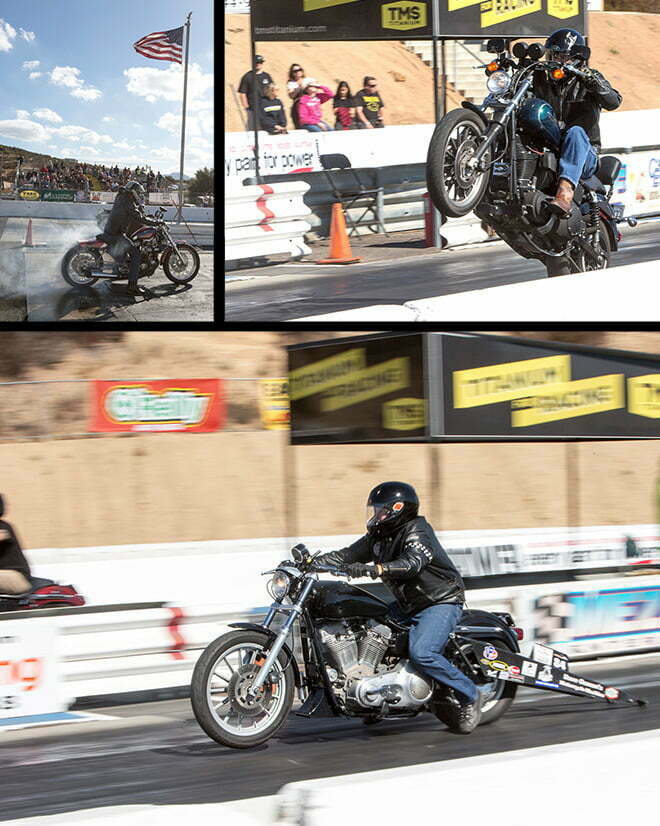 The drag racing portion of the festivities was wild, loose, and eclectic. Everything from bone-stock baggers to purpose-built dragbikes to fat-tire choppers made passes on the 1/8-mile dragstrip at full tilt. If Harley-Davidson made it in the last 25 years, it was out on the track at some point in the day and going fast.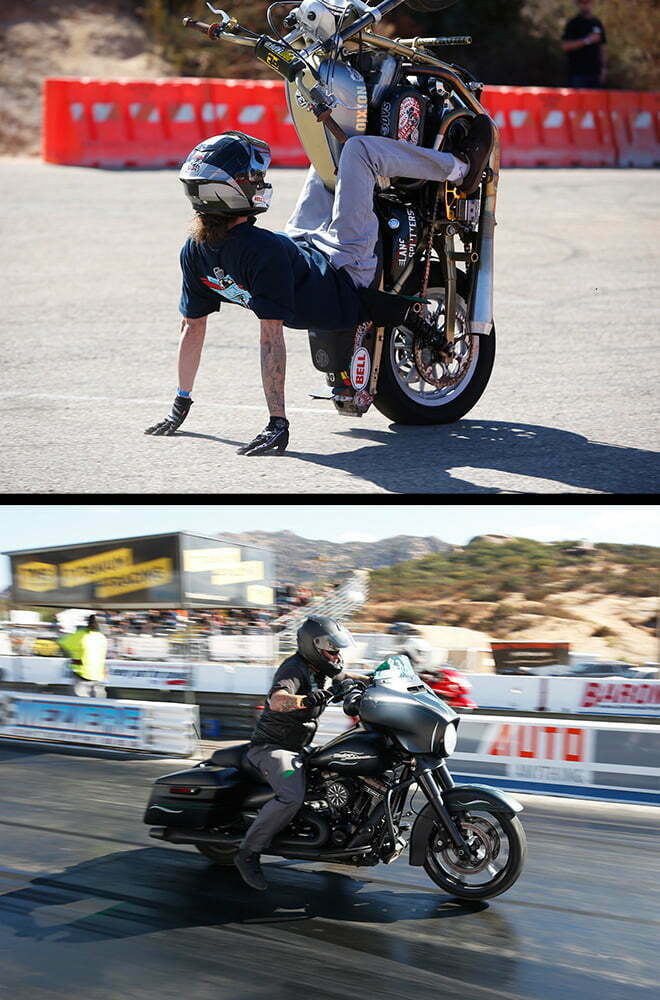 The Bassani Xhaust stunt team provided plenty of thrills and luckily no spills for the crowd. Organized chaos is the best way to describe the show performed. One rider was even seen dragging both hands behind himself on a wheelie. Whoa! Plenty of motorcycle parts and accessory vendors along with live music, BMX stunt shows, and a ride-in bike show added to the sights and sounds to check out at Twisted Throttles.
As the drag racing ended and the sun went down, the lights went on at the dirt oval.
The tight technical flat track was as a bit rough and unrefined, not unlike the hooligan class racers who slid their 500-pound Sportsters around with minimal fear and a heavy throttle hand.
At the conclusion, a few beers were hoisted to a successful event by all, and those who hoisted a few too many stayed put and camped. Thanks to Blake and Brian for such a cool event and we can't wait to see what the next edition of Twisted Throttles brings.
Follow @twistedthrottlessocal on social media to stay in the loop of the next event.