Featuring stunning, contoured 3 Dimensional spokes with intricate design accents throughout, this forged billet wheel from Hawg Halters Inc aims to set your custom build apart. Delivered in Show Chrome or Shadow Cut, the wheel comes in sizes from 16- to 30-inch.
Complete the look with matching Spartan True Floating Rotors from 11.5- to 18-inch and harness the full stopping power of your brakes by adding Hawg Halters Inc. 4- or 6-piston direct bolt-on calipers.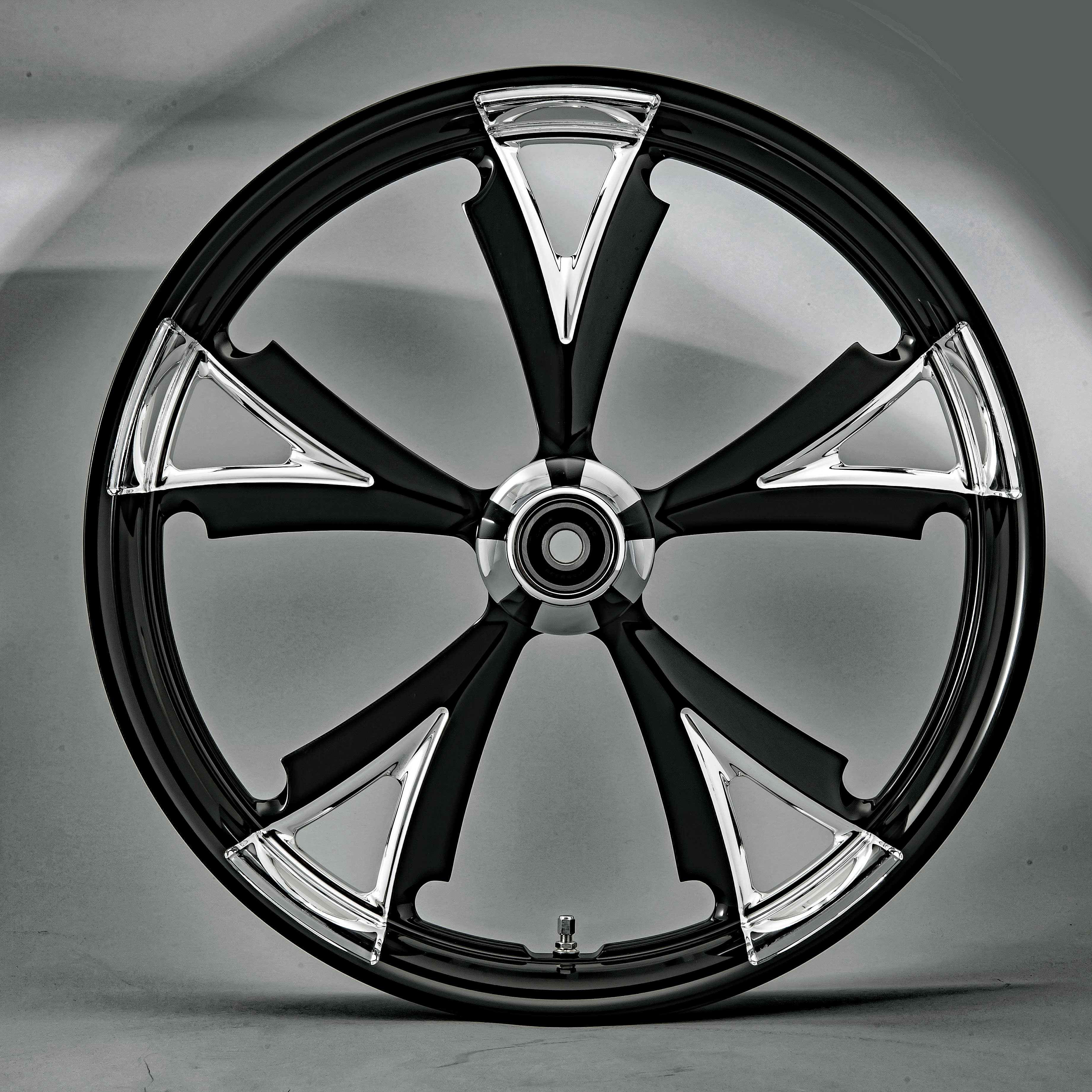 Want to know more? Visit the Hawg Halters website and read on.