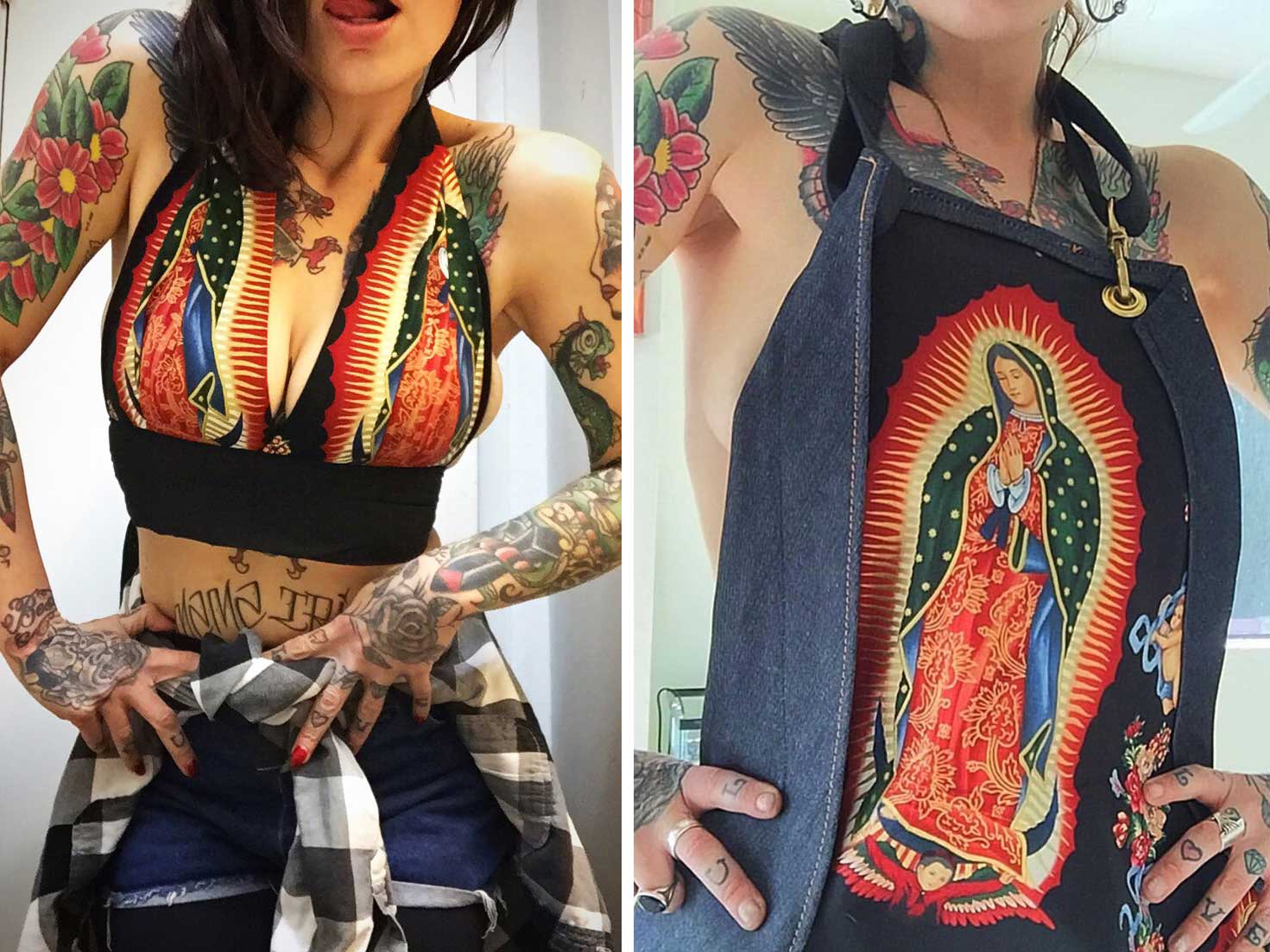 | | |
| --- | --- |
| Shop: | GHETTOTOOTH |
| Location: | Los Angeles, CA |
| Website: | ghettotooth.com |
| Handles: | @ghettotooth @ghettotooth_tori |
Describe yourself in three words.
Intelligent, funny, and creative. There is a fine line between intelligence and insanity. As a textile artist, the insanity keeps my creativity flowing.
What is your all-time favorite bike? 
1986 FXR—the original Super Glide.
Why did you choose to work in the motorcycle industry?
Starting GHETTOTOOTH, I used avenues from previous modeling for motorcycle companies to reach out to the same demographics. And everyone loves side boob, don't they?
What do you think the future of the motorcycle industry is?
The country is getting bigger. More and more people are riding to escape traffic, to escape their jobs and the big cities, to adventure. It's awesome to see normal folks adventuring hard.
What is your greatest life achievement so far?
Creating my business from nothing—surprising the hell out of my haters.
What has been your biggest regret to date?
I never regret anything.
What inspires you?
American denim, nitro methane, leather crafting, Billy B.'s boat paint jobs, and vintage industrial sewing machines.
Any last words?
Don't take yourself so seriously. Have more fun. HB