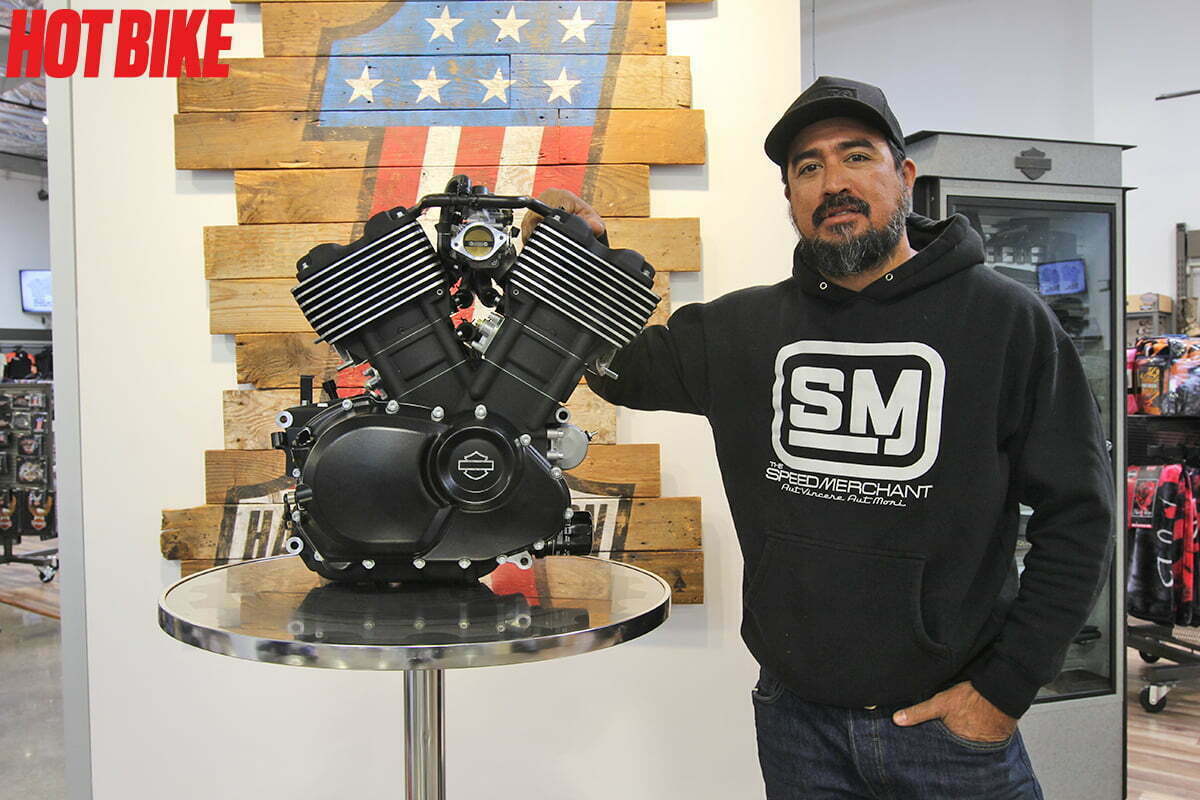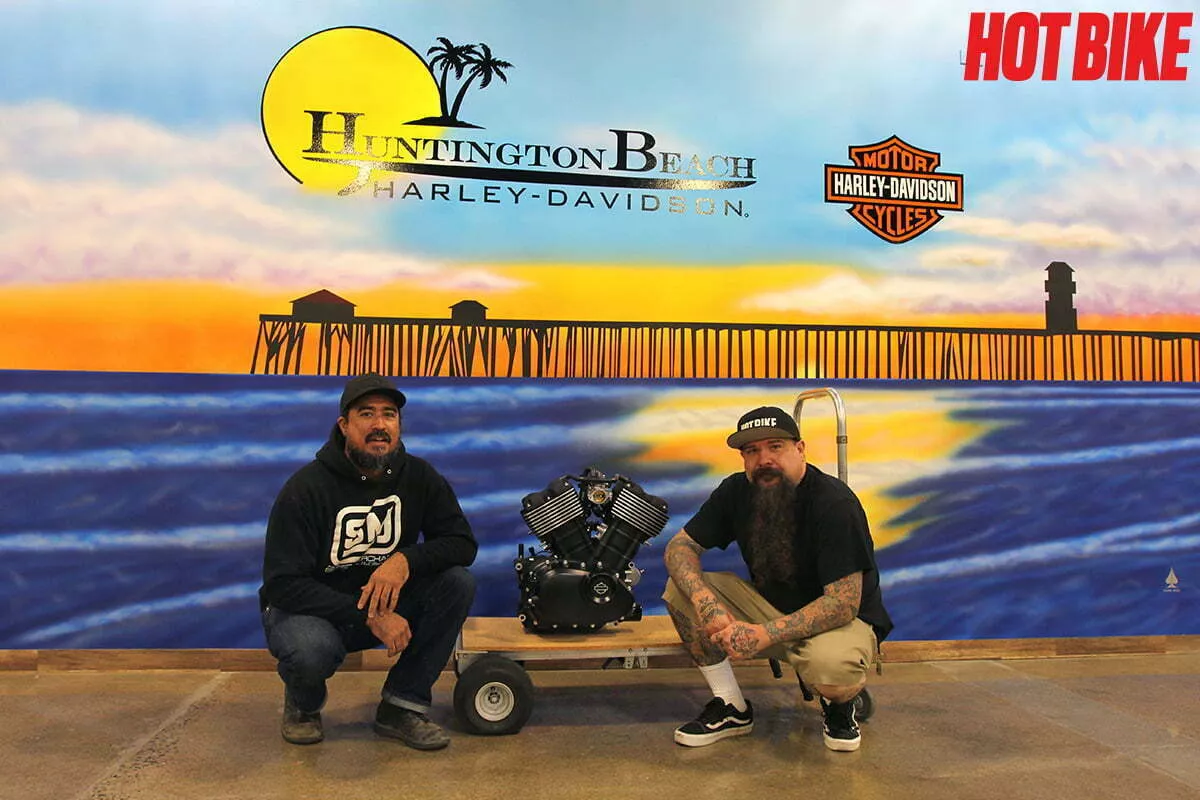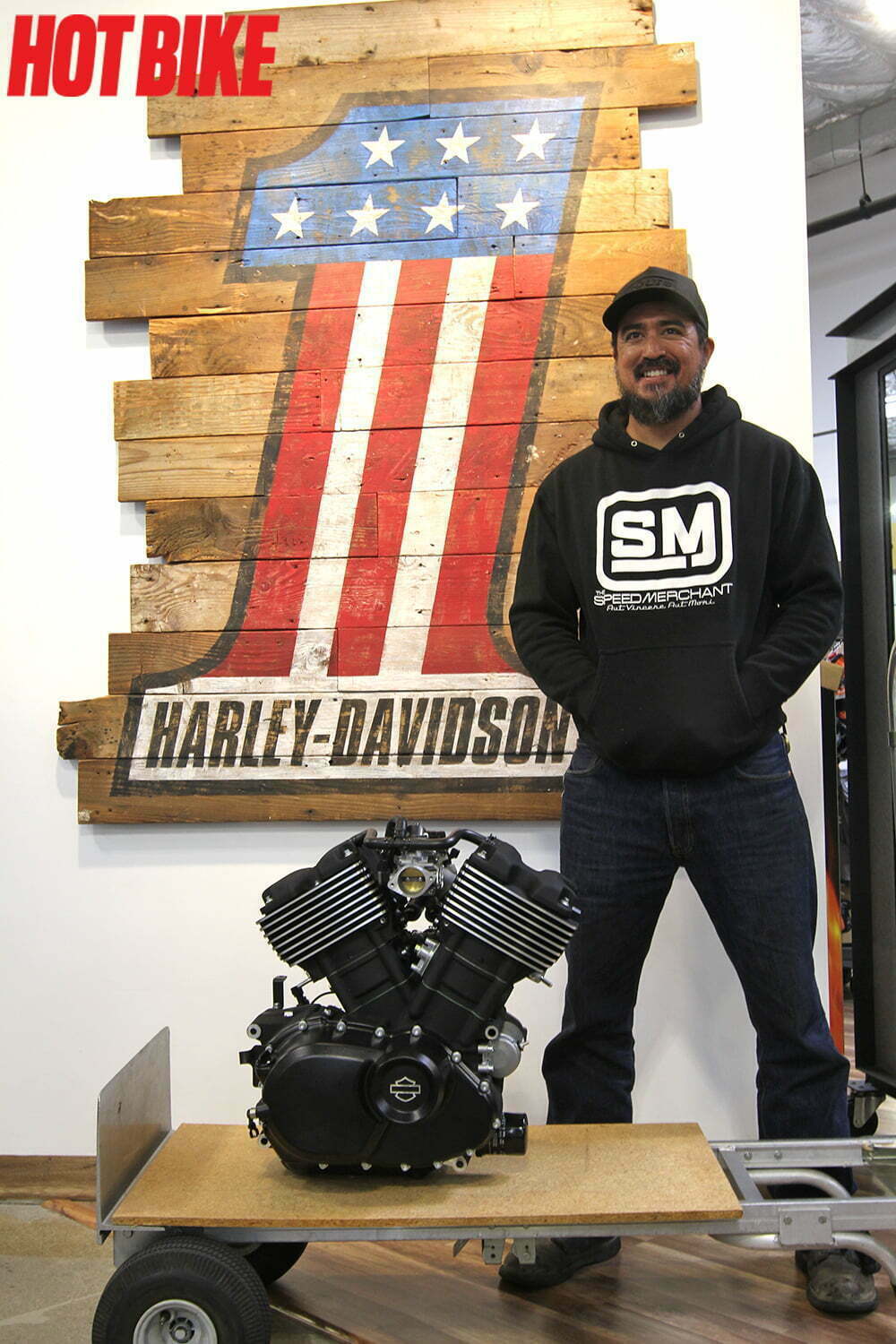 In the first of six transactions Jeff G. Holt, editor in chief of Hot Bike magazine met up with Brandon Holstein of Brawny Built/The Speed Merchant at Huntington Beach Harley-Davidson. Jeff was there to hand over a brand-new Street 750 motor in which Brandon will be using to power his ground-up custom bike build. "I chose the Street 750 motor due to its compactness, strength-to-weight-ratio, and challenge to build, since it will be the first water-cooled bike I have ever built." Said Brandon while inspecting the powerplant. "I see this as pretty big trial of engineering and craftsmanship for Brandon, who builds air-cooled bikes exclusively. He is really going to be up to his ass in water, but I do know he is more than qualified for the task." Stated Jeff G. Holt.
Now, Hot Bike is off to five more cities and five more Harley-Davidson dealerships in as many weeks to meet up with the other Speed and Style builders; Jasin Phares, Andy Carter, Chip Kastelnik, Pat Patterson, and Matt Harris. We will be bringing you up-to–the-minute action of each of these builder's and their machines as time progresses.
About the Speed and Style Build-Off
The Hot Bike Speed & Style event is a build-off that is powered by Harley-Davidson in conjunction with the Born-Free motorcycle show. Combining both contemporary style with refined performance the six builders and their bikes will be completed and judged upon at the Born-Free motorcycle show, the Sturgis 75th anniversary Black Hills Rally, and all five days of the Hot Bike Tour, with the winner being crowned as the ultimate master of both show and go.
Follow the hashtag #HotBikeSpeedAndStyle for all of the action.